With its iconic landmarks, ancient ruins, famed cuisine and passionate people, Italy is one of the world's true treasures. But, when is the best time to go?
Italy attracts travellers from all over the globe with its incredible food, art, architecture, culture and history. Thanks to the sheer number of attractions, and its Mediterranean climate, Italy is truly a year-round destination.
Summer is, of course, peak travel season. Come June, the spectacular Italian coastline is packed with beachgoers, sidewalks are busy with al fresco diners, the galleries offer a cool respite from the heat, and there's no better time to enjoy a gelato. Most of the country is hot and dry in summer; you'll be exploring Rome's cobbled streets in 31-degree temperatures at this time of the year. Florence is also very warm, with an average of 31 degrees celsius.
Northern Lake Como is a little milder, averaging around 24 degrees in summer – perfect for exploring the charming Tuscan villages and enjoying the famed cuisine of this region. The Bay of Naples also sparkles in the sunshine, with an average temperature of 29 degrees.
Autumn provides a little relief from the heat, but days can still be very warm before cooling in the evenings. The city and coastal crowds also thin out and the harvest period begins, which in Italy, means the food scene explodes with everything from truffles to olives, wine and more.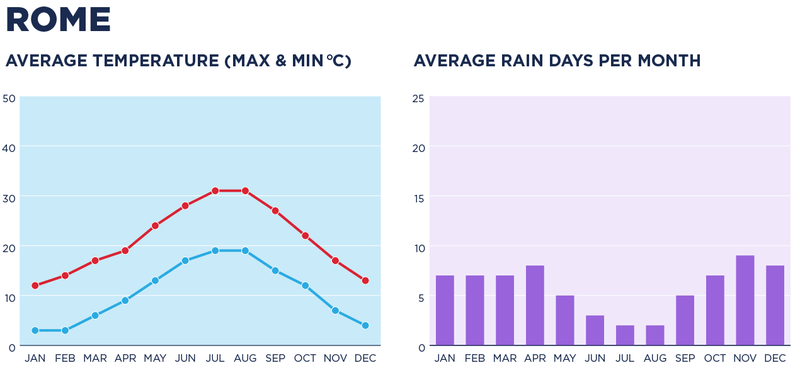 Rome and Naples are still warm in autumn, averaging around 22 degrees celsius in October. Florence is only a little cooler, with days that average 20 degrees, and Lake Como starts to feel cool with 14-degree daytime temperatures and the odd rain shower.
Winter is felt most in the north, where snow falls on the alps and temperatures drop. Further south, however, the climate is still quite mild and the coast is kept warmer by high sea temperatures. Just expect a little more rain. As such, winter proves a great time to indulge in plates of pasta, pizza and of course, a chianti. Should the weather turn, Italy boasts many treasures that can be explored indoors and without the summer crowds.
Rome and Naples average a cool 12 degrees celsius in winter and Florence is easily explored around 10 degrees, but Lake Como gets chilly with 3-degree averages.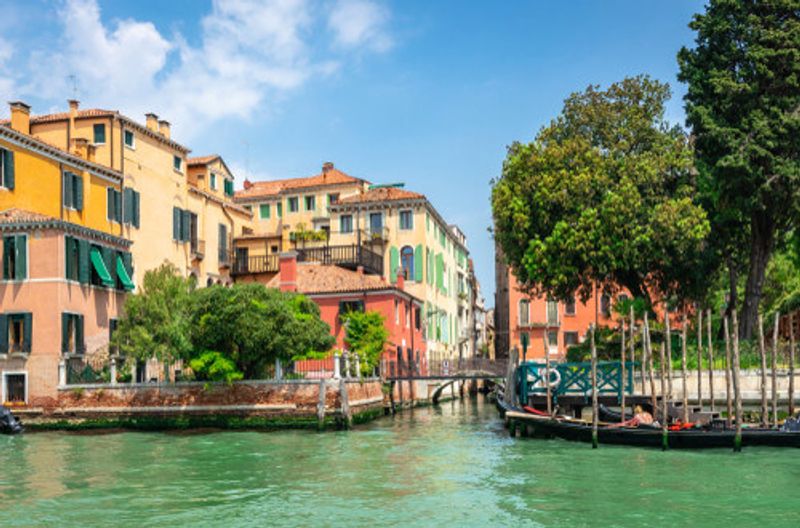 Spring can be one of the best times to visit if you like warm days, spectacular fields of wildflowers and fewer crowds. All the treasures of Rome and Florence can be explored in around 19 degrees.
It's the perfect season to discover Mount Vesuvius and neighbouring Naples, at around 18 degrees celsius. Lake Como also starts to warm up again by March, with temperatures back into the tens.
The gems of Italy really do sparkle at any time of the year.
When will you go?
Where else do you want to visit?