Imagine a better way
Inspiring Vacations is opening a new world of travel possibilities. Our team of talented and ambitious individuals – from Product Managers to Sales Experts – are creating an inspiring travel experience for our customers. Are you inspired to do the same? We'd love to hear from you.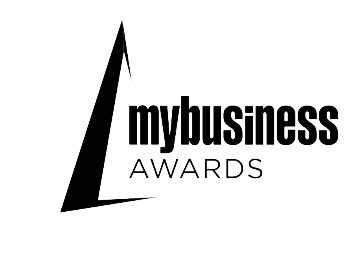 Our award-winning team
We're incredibly proud of our team and we're grateful to be recognised for the work that we do. Here are some of our most recent awards:
Australian Travel Awards 2019 - Online Booking Website of the Year, Employer of Choice Finalist, Escorted Touring Company of the Year Finalist and Innovation of the Year Finalist
Deloitte Technology Fast 50 Awards Australia - #5 Rising Star in 2019 and #4 in 2020
Flexible Work Awards 2019 - Leader Champion Of The Year and Individual Champion Of The Year
Australian My Business Awards 2019 - Finalist
Mumbrella Travel Marketing Awards 2020 - Travel Brand of the Year Finalist and Disruptor of the Year Finalist
Retail Hero of the Year - Stevie International Business Awards 2020 (COVID-19 response)

Best Use of Social Media - Stevie Women in Business Awards 2020 (COVID-19 response)


We were Finalists in the:
Best Online Retail Marketing (finalist), Online Retail Industry Awards ORIAS 2020
Retail Employer Initiative of the Year (finalist), World Retail Awards 2020
Start-up Business of the Year (finalist), My Business Awards 2019
Escorted Touring Company of the Year (finalist), The Travel Awards 2019
Innovation of the Year (finalist), The Travel Awards 2019
Employer of Choice (finalist), The Travel Awards 2019

Learn more about our team and culture by reading the profiles below:
Meet Steph: Customer Service Development Manager
Meet Jacinda: Operations Team Leader
Meet Bree: Business Operations Manager
Our culture
It's incredibly rewarding and exciting to work with Inspiring Vacations. We have a positive, progressive, and innovative team culture with transparent communication, respect, and a shared commitment to customer service.
We embrace and support flexibility – and use cutting-edge technology so that we can connect without the constraints of traditional work environments which allows us freedom to imagine and create new possibilities – and always put our customer first.
At Inspiring Vacations, highly motivated people thrive. We are committed, work hard, and take responsibility – for both our wins and otherwise. We also have fun and celebrate our successes along the way. Our experienced team have increasingly diverse perspectives and share individual talents to achieve business and individual goals.
If this sounds like you and describes a team of people that you want to work with, explore the current opportunities below.


Our benefits
We reward our people with leading benefits:
Flexible work options including home-based, part-time and flexible hours
Comprehensive induction program with ongoing coaching and development
Professional development through a Mentor Program or cross-department mentoring
Opportunities to advance your career as our company grows, in Australia and globally
Laptop and cutting-edge technology systems to support mobile work arrangements
Plus much more…
To stay up to date and read more about Careers with Inspiring Vacations please follow us on Linkedin

HERE.


Current opportunities
To register your interest to join the team please send a cover letter and resume to careers@inspiringvacations.com.