Our staff frequently road test our customers' fabulous travel experiences, provide on-the-ground feedback and scope out the latest delights. Here, insider tips from the destination experts...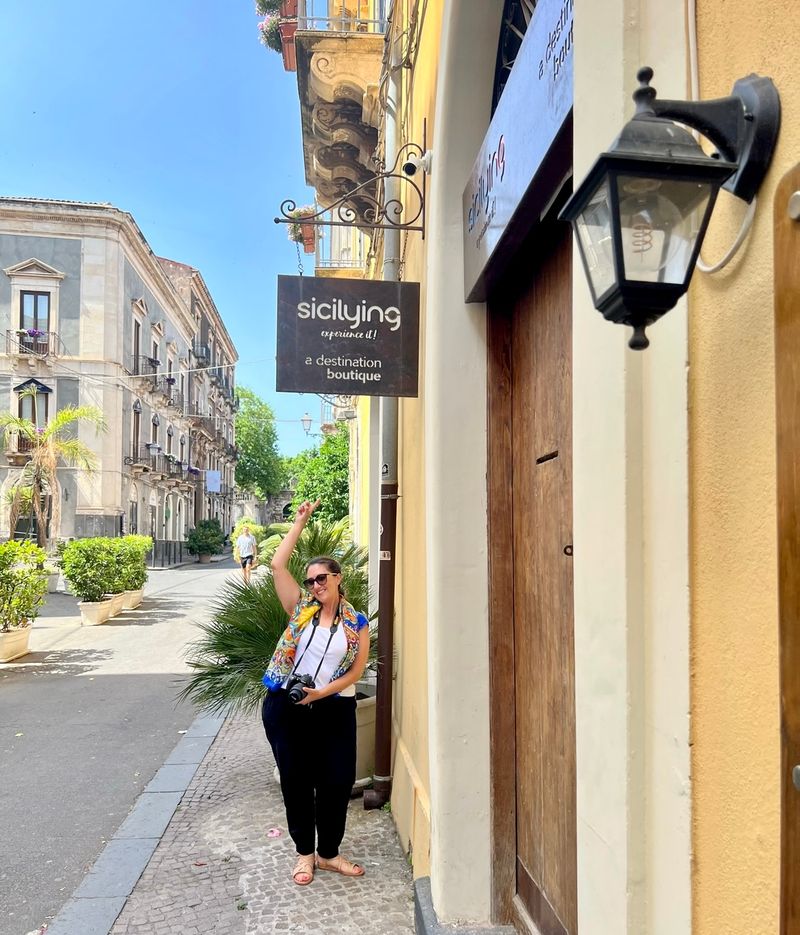 Vanessa, Inspiring Vacations Magazine Editor
What is your best Sicily travel tip?
I don't know about the best, but the most helpful would be to not be afraid of the language barrier – there are fewer English speakers in the south than other parts of Italy and you'll probably notice this too, but don't fret too much: English is still widely spoken and if all else fails, pointing and gesturing (and smiling) always works. Sicilians are hospitable, friendly, and often go out of their way to ensure your request is met, be it ordering coffee, buying train tickets, or asking for directions.
What do you wish you'd known before your first visit?
I knew the food would be heavenly, but really, this place is like Italy x100! Sicilians' love language is food, especially anything sweet and fried – need I say more? After all, this is the home of cannoli, arancini, granita, cassata….and don't get me started on the gelato – the best I've ever eaten in Italy has been on this magical island which, if you've eaten gelato in Italy is no easy feat! Seafood lovers will be in heaven, too. Make sure you tick off the speciality dishes.
What's your one must-see sight or must-do experience?
I had very long to-see list, but number one was visiting the Valley of the Temples – I'm glad to report it blew my mind just as I knew it would. This UNESCO-listed archaeological park is found in Agrigento (recently named Italy's Capital of Culture in 2025), around two hours' drive from Palermo. It is over one thousand years old and home to some of the best-preserved Greek art and architecture. Why Greek and not Roman? You'll have to find out for yourself! The park contains eight temples and remains, and is situated on top of a hill surrounded by olive trees, overlooking the Mediterranean Sea. Yes, it's as picture-perfect as it sounds.
Best way to spend a free afternoon in Palermo?
Where to begin! The markets – namely Vucciria, Mercato del Capo, Ballaro – are best explored in the early morning. After a sumptuous Sicilian lunch of Pasta alla Norma (a specialty pasta dish with eggplant and salted ricotta) and a white wine from Mount Etna, head to Teatro Massimo (Massimo Theatre) for a guided tour. It's the largest in Italy (and one of the largest of Europe) and renowned for its perfect acoustics. It's also well-known for its appearances in The Godfather III (yes, that staircase scene) and second season of The White Lotus. If you've already ticked these off the list, I would head to the closest beach and in Palermo, this is Mondello Beach – crystal clear turquoise water and sandy – both big ticks for an Aussie!
Get there: Vanessa enjoyed some popular sights found on our 7 Day Magical Sicily, an in-depth, fully escorted tour that includes Palermo's top spots, UNESCO-listed Piazza Armerina, Mount Etna, Erice, and UNESCO-listed Valley of Temples in Agrigento.