Moscow's metro stations are functional works of art – each an unmissable chance for visitors to experience a piece of living history
Moscow's metro system is one of the busiest, if not the busiest in the world – with over 200 stations along almost 400 kms of track, it also boasts a fascinating, if somewhat tainted history as a product of Stalinist Russia; out of those stations, 44 are classified as cultural heritage sites.
Most of the system is underground – one station, Park Pobedy, sits 276 ft below ground, making it one of the deepest stations in the world. One thing is for sure – Moscow's metro stations are some of the most beautiful pieces of engineering and architecture in the world, with some resembling grand halls, art galleries, or ballrooms. Even today, the metro occupies a special place in the country's heart. A Moscow subway ride is like exploring a living, breathing museum (often with WiFi) – you might even get a refurbished old-school Soviet train car. It's also astonishingly efficient – trains are frequent, and almost always run on time.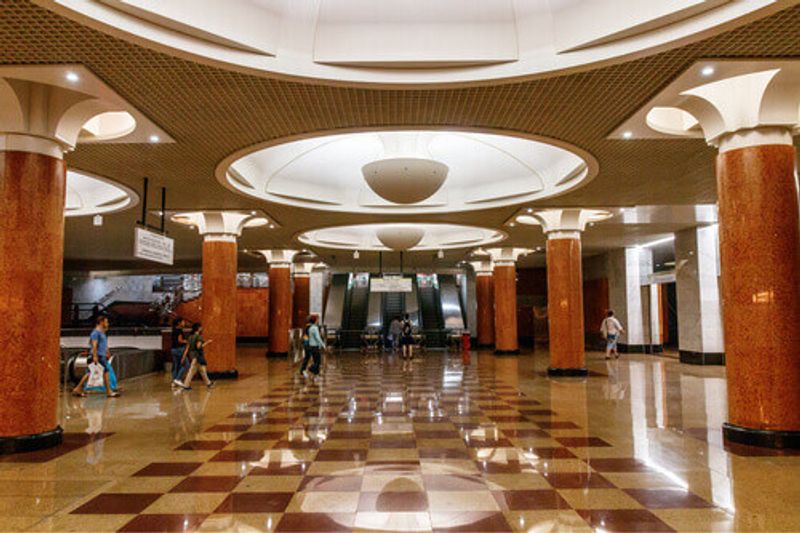 The history of the metro
While plans were made for a subterranean railway were made as far back as 1875, things finally started moving in the 1930s under Stalin's maniacal push for industrialisation.
In the beginning, Stalin invited British engineers from the London Underground to consult on the massive project but eventually had them deported for alleged spying. Soviet architect Ivan Tavarov, who also worked on several other metro projects, designed the metro's distinctive red letter M symbol. A 13-station system finally opened in 1935 to much fanfare, in line with Stalin's vision for the stations to be 'the people's palaces.'
In the 1950s, the Soviet state decided to take a starker, simpler approach to architecture, which resulted in more basic-looking stations during this time period. In the 1940s, during World War II, Moscow's residents took shelter underground and slept in train cars, and there were even state meetings held in the metro. At this point, people even set up small shops underground to continue everyday life. Nonetheless, it is difficult to appreciate the beauty, organisation, and scale of the Moscow underground system without acknowledging its roots in Stalinist hardship.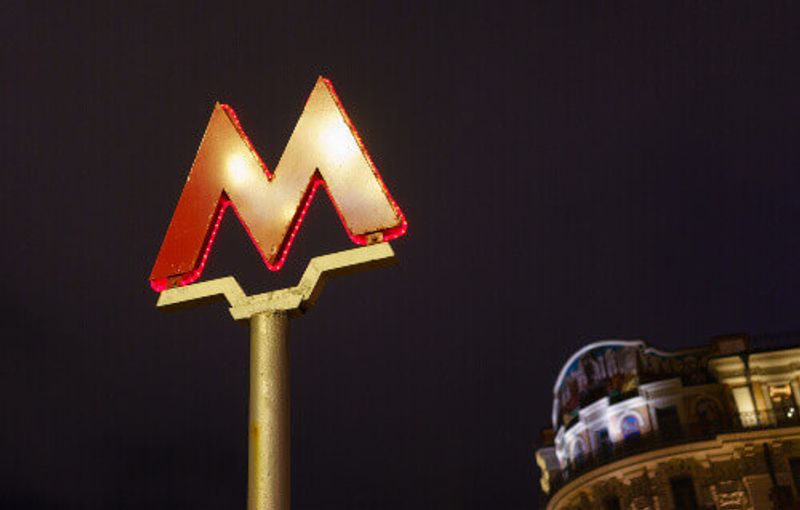 Cultural heritage sites
The 44 stations designated as cultural heritage sites are functional works of art, each differing from the next. One of the first stations to open in 1935 was Park Kultury, full of fine marble and numerous bas-reliefs of Soviet recreational activities. There's the striking aesthetics of the Elektrozavodskaya station, named for a lightbulb factory, which incorporates hundreds of round, custom-made lamps for its namesake. Aeroport, on the Zamoskvoretskaya metro line, has a beautiful geometric aviation theme in line with the style of Soviet Art Deco. Kievskaya station, on the Circle Line, was commissioned by Nikita Khrushchev as a monument to Russian-Ukranian unification – this stunning metro station features ornate wall art and dramatic chandeliers along its corridors.