Russia is a place of mystery and intrigue, full of contrasts and culture on a grand scale. But, when is the best time to go?
Russia will wow you with its opulence and humble you with its traditions. From the palatial buildings and teeming streets of its cities, to picturesque villages and epic landscapes, there's a myriad of things to see and do. In the world's largest country, the weather is as extreme and diverse as the landscape.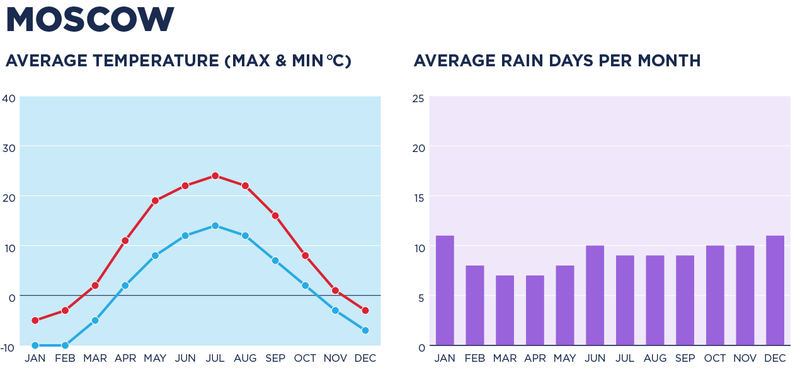 Summer, from June to August, is Russia's peak visitor season. During the hottest months, Moscow and St. Petersburg thrive, with long, balmy nights and extremely warm days. The average temperature in Moscow during summer is 24 degrees celsius, but daytime temperatures can certainly climb into the thirties. St. Petersburg is only marginally cooler, with an average of 22, but again, hot days in the thirties are fairly common.
Kazan, the capital of the semi-autonomous Tatarstan region and Suzdal, an ancient city of the Golden Ring, both also average warm temperatures in the low twenties.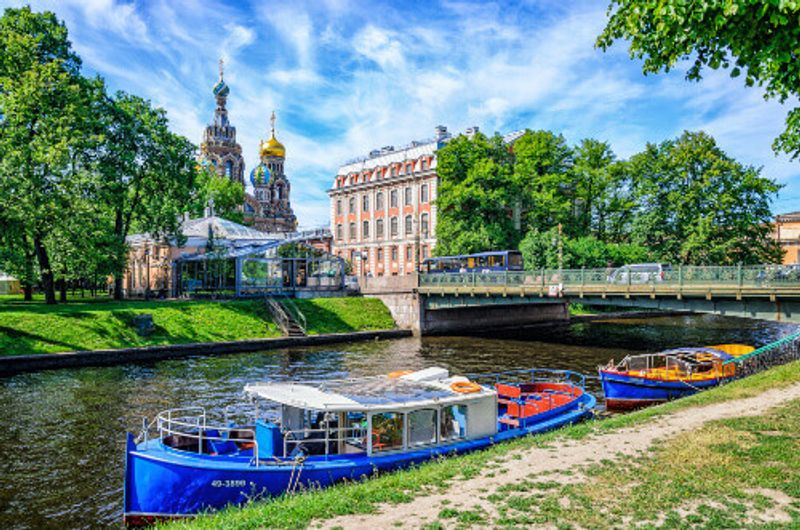 Autumn can be a lovely time to visit Russia before the cold starts creeping in. All across the country, leaves start to turn shades of gold, emulating the exteriors of beloved sights like the Cathedral of Christ the Saviour. Every September, Moscow commemorates its founding with Moscow City Day, which involves fireworks and costumed parades. At this time of year, temperatures are usually mild during the day, but crisp at night. Elsewhere, enjoy averages around 15 degrees celsius in St. Petersburg, Suzdal and Kazan.
In November, winter starts to show its face and temperatures fall to around 1 degree. By this time, visitors have usually disappeared, so if you're prepared to face bitter temperatures, you'll have most of the attractions to yourself.
The depths of winter in Russia get extremely cold and require serious layers, but many say that cities like St. Petersburg are at their most visually spectacular when covered in crisp, white snow. The days are often sunny, despite the freezing temperatures, and the winter festival from mid-December to mid-January provides the perfect excuse for a winter jaunt, with Christmas markets, ice sculpting, ice skating and more.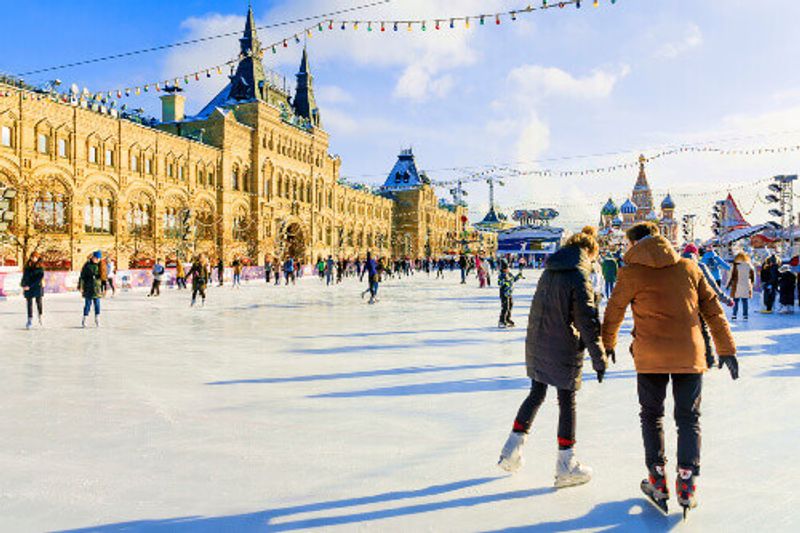 If you plan to visit in winter, expect sub-zero averages of around -5 degrees celsius in Moscow and St. Petersburg, and slightly colder in Kazan and Suzdal (-7 and -6 degrees, respectively).
Spring is a welcome respite in April, as the seemingly endless snow finally melts, giving way to bright, blooming flowers. Russian Orthodox Easter is the most notable event in April, with celebrations captivating the enormous nation.
By May, temperatures average around 19 degrees celsius in Moscow, while St. Petersburg is slightly cooler at 16 degrees.
Russia is as dramatic in its weather as its attractions and has something for everyone year-round.
When will you go?
Where else do you want to visit?