Learn about the unique history of Jämtland in the region's capital city, Östersund
Östersund is a modest, laid-back city in northern Sweden – the only city in the province of Jämtland, with a fascinating history that spans centuries. The city was founded in the late 18th century, making it one of the youngest in the country, and became a centre for logging and tree farming.
Östersund is sometimes known as the Good Templar City, because of its historic associations with the 19th century temperance movement that promoted abstinence from alcohol. Around the same time, the Good Templars – avid proponents of the temperance movement – became vocally opposed to industrialisation that was happening in other parts of Europe, which helped to shape Östersund's identity and appearance as an urban centre.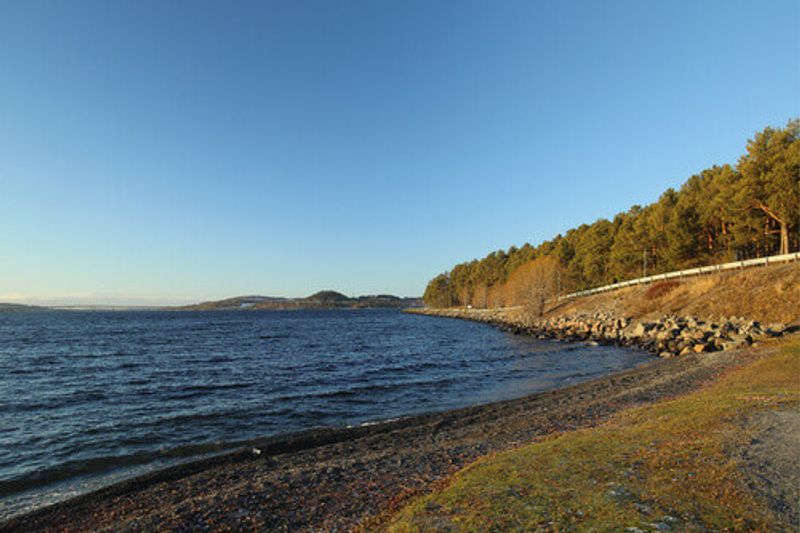 Östersund is also home to the ancient Gregorie Market, an annual affair every March that helped facilitate major cross-cultural trade and commerce. With idyllic views of Lake Storsjön, Östersund is also known as a Vinderstaden or 'Winter City' because of its snow sports: cross-country skiing, biathlon, speed skating, and snocross are just a few.
Just outside Östersund is the ancient runestone Frösöstenen, the northernmost raised runestone in the world. Located on the island of Frösön, this 11th century relic is written in the Jamtlandic dialect, and shows an engraving of Storsjöodjuret, the Great Lake-Monster, devouring its own tail.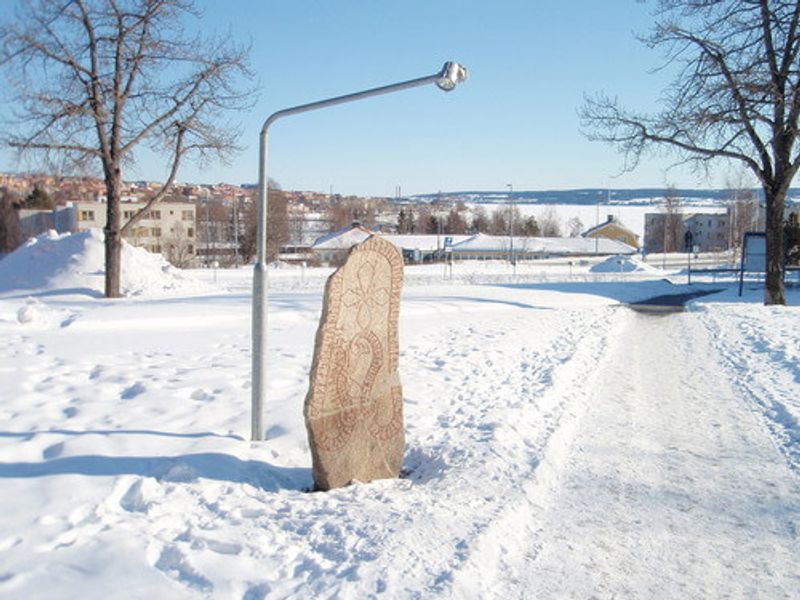 Jämtland
Jämtland was known as an independent nation up until the 12th century, when it was conquered by the Norwegian King, Sverre, and eventually became Swedish territory in the 1600s.
Even while maintaining semi-autonomous status, the province has had a long and tumultuous history of conflict between Sweden and Norway (and even for a short time, Denmark), which has helped to shape the region's culture and politics, especially in the form of social movements.
Jämtland's peasant farmer roots, along with the fact that the region never fully went through industrialisation, meant there was never a real ruling class. Thanks to its lush flora and thick forests, plenty of wildlife can be seen in the region, including moose, brown bears, golden eagles, and wolves. In August, Jamt locals celebrate Jämtland's distinct identity and legacy via the Storsjöyran festival, held around the lake. This year, the festival will be on August 2-3.
Things to do
Östersund's main attraction is Jamtli or 'hills of Jämtland,' a sprawling open-air museum dedicated to Jämtland's culture and history. The museum takes a living history approach to its curation and exhibitions, and offers incisive displays on regional folklore, Viking-era artefacts, and the history of the Jamt people. There are also several craft workshops, such as Storsjöhyttan, a glass factory that allows you to get up close and personal with the glassblowers as they make their art.
Storsjöhyttan is also known as the first economuseum in Sweden – an educational museum-style concept that began in Quebec (économusée in French) that focuses on preserving traditional handicrafts and continuing the work and legacy of local craftspeople.
Östersund's city hall is a significant local landmark, with brown and terracotta-coloured roofing and an onion-shaped belltower, built in the National Romantic style.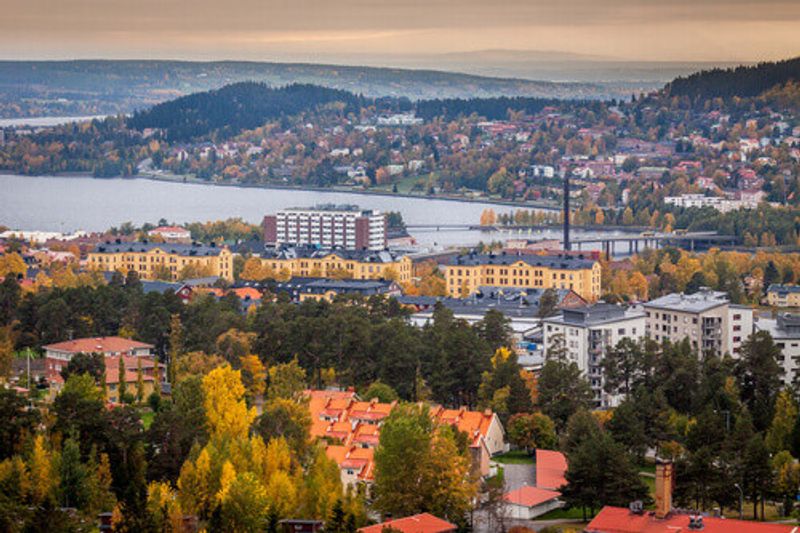 Avid skiers and snowboarders usually make their way to the nearby resort of Åre, a popular winter destination for both snow sports and apres-ski activities. In the summer, there are ziplines.