Experience a beautiful balance of medieval history and contemporary design in Sweden's forward-thinking capital
With a rich ancient heritage interwoven with modern infrastructure, Stockholm is full of surprises.
The city itself is a paradise of sensible Scandinavian design with an eye toward simple, functional services, from its world-class Tunnelbana subway system to its public bicycle programme. Spread across 14 different islands, Stockholm itself is more than just a harbour city – it's sometimes called the Venice of the North because of its delicate network of bridges, ferries, and canals that connect the city. As such, getting to know Stockholm is best done on foot or by public transport, so be prepared to walk.
The 'inner city' or innerstaden is comprised of the central downtown district Norrmalm, Östermalm, Gamla Stan, Södermalm, and Kungsholmen, each with their own unique characteristics. If you're visiting during mid summer (June and July), the city can get rather quiet as everyone decamps for summer holidays along the archipelago.
Stockholm is full of open green spaces, including the lush grounds of the Royal City National Park.
Modern Swedish culture is steeped in do-it-yourself practicality and environmental responsibility – recycling and eco-friendly initiatives are big in Stockholm, so be mindful of where you're throwing your rubbish. Swedes have a sensible, if not slightly unusual approach to alcohol: you can only buy high-alcohol booze (anything over 3.5%) at the government-run systembolagets – which literally translate to 'the company' or 'the system.'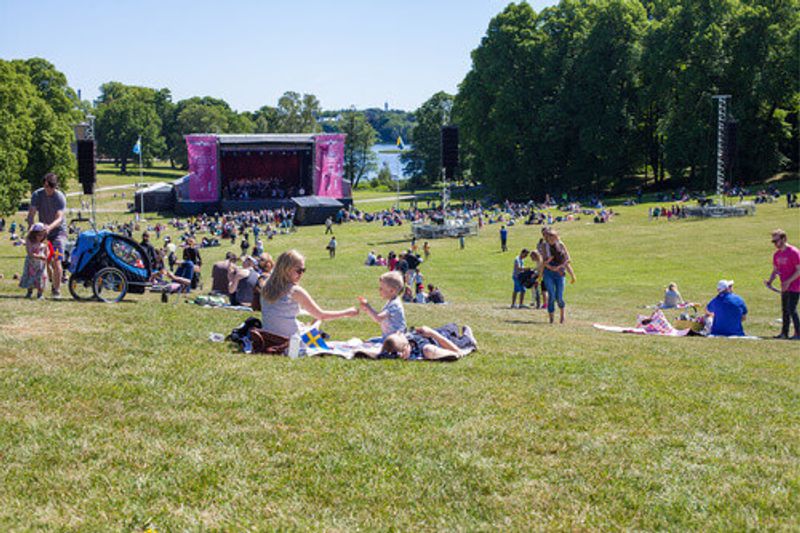 Museums
Stockholm is full of museums that showcase contemporary and ancient exhibits, along with everything in between. Notable museums include Fotografiska, a brick-walled mecca for photographers; the Vasa Museum for all things Viking, and the Nobelmuseet (Nobel Museum).
Stockholm is home to the world's oldest outdoor open-air museum, Skansen (or the Sconce), an immersive experience of traditional life in Sweden before the 19th century; Skansen also encompasses a zoo and aquarium.
Don't miss out on free experiences like the vibrant, contemporary Moderna Museet (Modern Museum), or the Kungliga Biblioteket (aka the Royal Library or National Library of Sweden), located on the grounds of Humlegården park in Östermalm, which dates back to the 16th century. If you have time to spare, head to southern Stockholm for the outdoor wonders of Skogskyrkogården (Woodland Cemetery), which was declared a UNESCO World Heritage Site in 1994.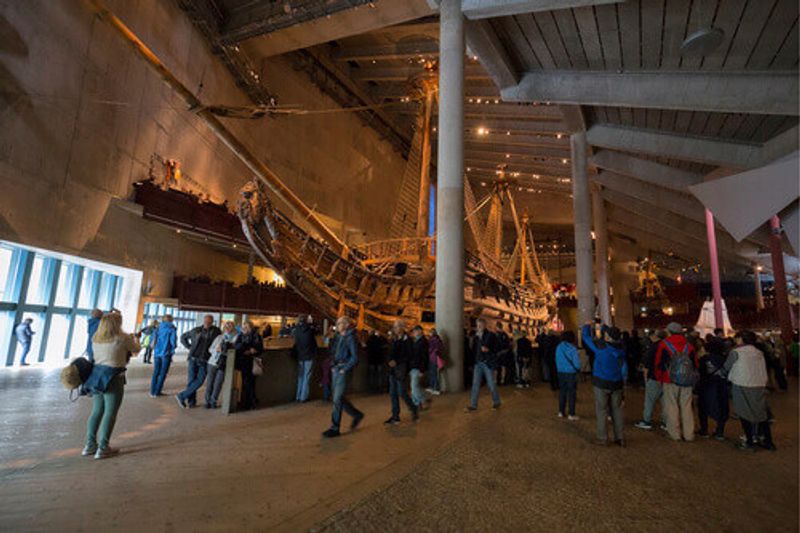 Gamla Stan
Stockholm's medieval town, Gamla Stan, was once the original city centre, and is home to important Swedish state buildings, notably the Swedish Parliament and the Royal Palace. Its origins date back to an ancient island fortress, and it was previously called själva staden or 'the city itself.' Gamla Stan is home to fascinating buildings such as an 18th century bathhouse, Storkyrkobadet, which used to house a wine cellar, and Riddarholmskyrkan Church (Riddarholm Church), which is one of the oldest buildings in the country.
People-watching in Gamla Stan can be an experience in itself, as it's full of ancient cobblestoned squares that are perfect for taking a break over coffee and cake. Stockholm's medieval architecture are by and large in pristine condition, thanks by the fact that Sweden was unscathed by the destruction of both World Wars.