Spicy food, cuddly pandas and youth culture
The capital of the western province of Sichuan, Chengdu has undergone something of a renaissance in recent years. Just a few years ago, Chengdu was known as China's sleepy backwater. Locals would shuffle Mahjong tiles on tables in the leafy parks that dot the city. They would slurp up peanut flavoured noodles at street side stalls before dozing on rattan chairs in one of Chengdu's myriad tea houses. Then, in the evenings, they head out for chilli-infused hot pot that the city is so famous for.
For centuries, poets and painters have come to this region inspired by the lush green bamboo forests and mountainous landscape. In fact, the Tang Dynasty poet Du Fu made the Chengdu his home, and his 8th century former home the Du Fu Thatched Cottage is still a popular spot for visitors and artists also inspired by the areas natural beauty.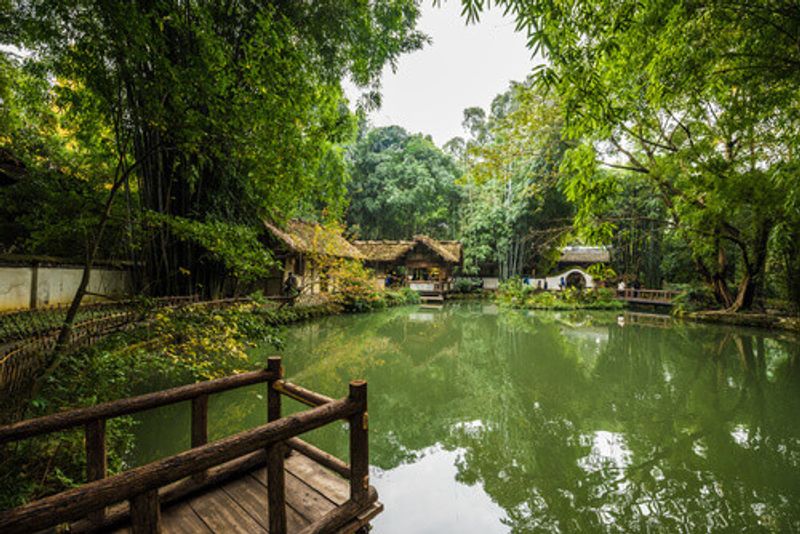 Today, however, Chengdu has created a name for itself as an innovation hub, an art capital and centre of youth culture. The youth culture scene has thrived because of the plethora of good universities in the city and because this comparatively liberal city increasingly attracts young people have eschewed the constraints of the political capital in Beijing and the financial capital of Shanghai.
China's growing rap culture is centred in the city, with musicians such as the Higher Brothers, Boss Shady and J.Mag performing at small underground venues including Little Bar (55, Yulin Xi Lu, Wuhou, Chengdu, +86 28 8515 8790) or Nuspace (55 Kuixinglou Street, Qingyang).
The subtropical climate in the foothills of the Himalayas also is an attractive environment for creatives and entrepreneurs. Graduates from Chengdu's fine art school have remained in artist communities around the city, which has seen the emergence of a number of galleries and museums. China's Museum of Modern Art, the Chengdu Art Museum and the Kengo Kuma & Associates designed Zhi Art Museum are some of the highlights.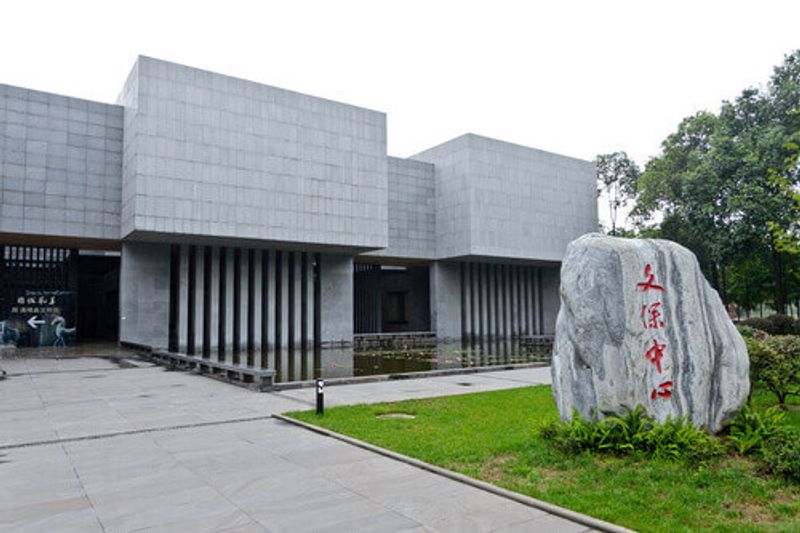 It has also become a fashion capital with big brands like Chanel and Gucci holding major events in the city. Shopping malls such as IFS and Taikoo Li are packed with luxury brands, catering to the newly wealthy middle classes who have chosen to be based in this city.
The main reason that visitors come to Chengdu however, is the pandas. Sichuan Province is home of the Giant Panda and with only an estimated 1,600 pandas left in the wild, it's unlikely you'll spot one on a hike. Luckily there is the Wolong Natural Nature Reserve. A research and breeding centre allows visitors to get close up close and personal with the pandas and their cubs, and are sometimes even allowed to get in with them for a cuddle.
But no trip to Chengdu would be complete without getting stuck into the local cuisine.
Sichuan food is famed for its use of mala or numbing spicy peppercorns that are thrown in (along with handfuls of chilli) to nearly every dish. For Sichuan fine dining try The Bridge located on the bridge that crosses the river running through the city. For something more down and dirty, head down to the Narrow and Wide lanes – a series of pedestrian backstreets that date back the early Qing Dynasty that is flanked by the fabulous Wenshu Monastery and Daci Temple. Here you can try the famous hot pot (huo guo) – a boiling oily broth in which meats, vegetables and various delicacies are boiled before being dipped in sesame oil.
The newly opened Temple House Hotel also has a fantastic Italian restaurant and lively terrace bar where the city's movers and shakers can be seen sipping on a sundowner cocktail. For a glimpse of modern China at its freshest, there are few cities that showcase China better.