What to do and see on a one, two, three-day layover in The Pearl of the Orient
One of the best airports in the world, the well-designed Hong Kong International Airport has great eats, excellent amenities (including an IMAX cinema and indoor golf), and plenty of retail therapy to soothe the most beleaguered traveller. The airport is currently undergoing ambitious improvements that will include a new complex called Skycity, smart automated features, and extensive land reclamation to build a third runway.
This year marks the unveiling of the new sky bridge at Terminal 1, which has a well-placed observation deck for aviation enthusiasts who enjoy plane spotting.
Naturally, if you have time, you should seize the opportunity to venture out of the airport and explore Hong Kong itself. Hong Kong International Airport is basically on its own little island – Chek Lap Kok Island – and travelling into Hong Kong means a ride on the convenient high-speed Airport Express train, which also stops at Tsing Yi Island and West Kowloon.
Getting to Hong Kong Station only takes a little under 30 minutes, making day trips completely possible without much hassle.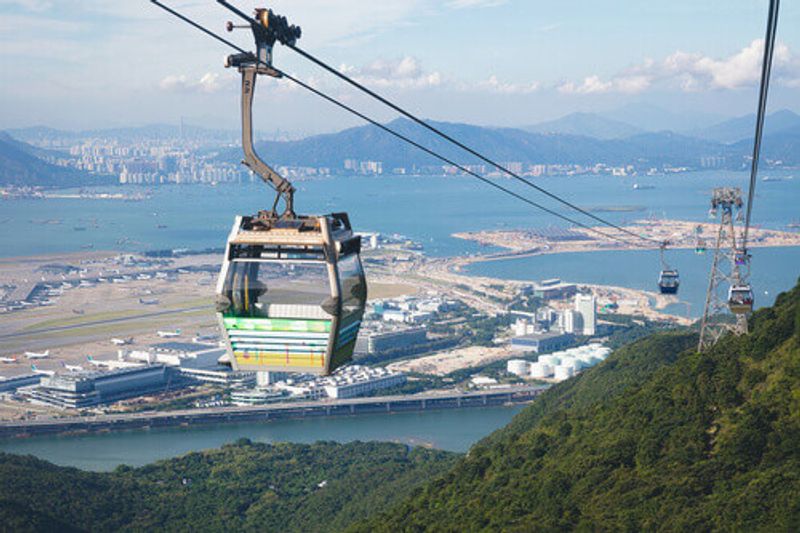 One day in Hong Kong
Food is the perfect medium to experience Hong Kong – we're talking about world-class dim sum, traditional noodles with dumplings, buttery breakfasts, and dan tat (those infamously addictive egg tarts). Try yuen yueng – a quintessentially Hong Kong drink that's a combination of coffee and milk tea, or a breakfast classic like macaroni soup with spam or ham.
If char siu bao (pork buns) is your desire, get thee to one of the cheapest Michelin-starred restaurants in the world: the Sham Shui Po location of the popular dim sum chain, Tim Ho Wan. If you're looking for a leisurely culinary experience, grab a Chinese-style cuppa at a tea house like Luk Yu Teahouse, which also happens to serve (surprise) dim sum.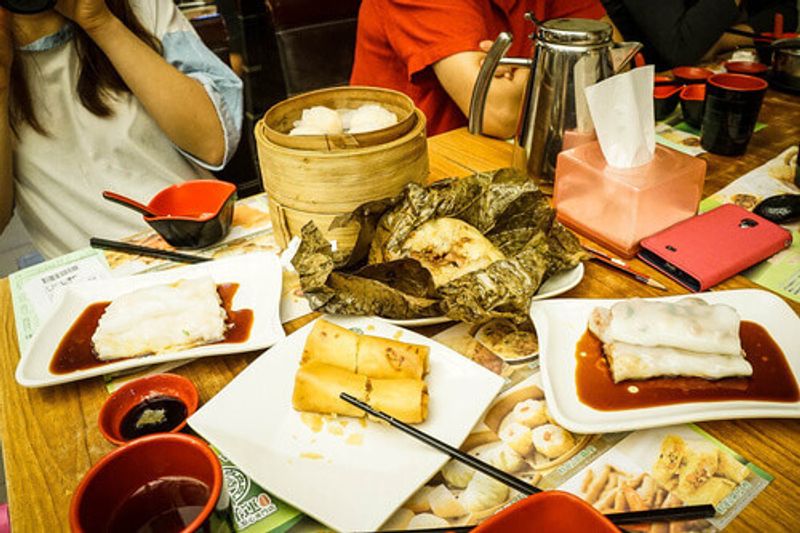 Stretch your legs and wander around Wan Chai, which has a fascinating past as one of Hong Kong's oldest settlements. While it is a bustling business hub today, heritage parts of Wan Chai include established arts and cultural institutions, historical landmarks, and Spring Gardens, which was known as a red-light district after the turn of the century.
Many Wan Chai buildings feature numbers in their names, possibly a remnant of the 'Big Number Brothels' of the past. Check out its toy shops, notable houses, temples, shop houses, and open-air markets.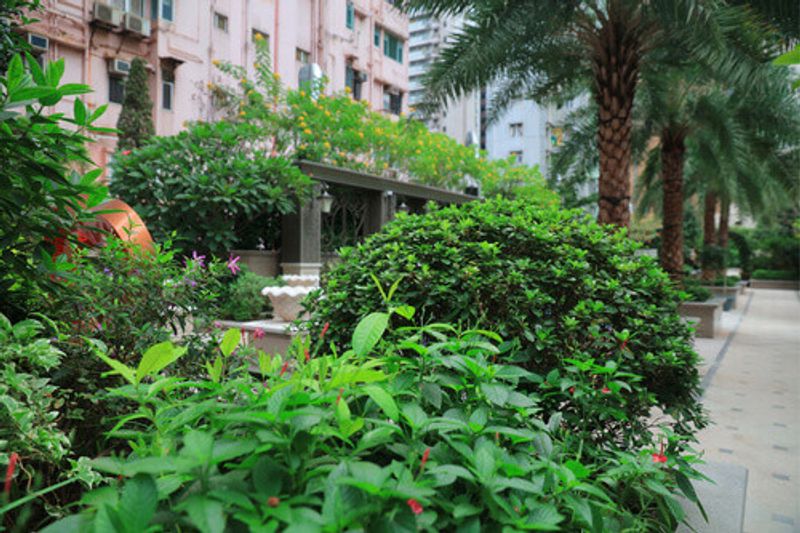 2 days in Hong Kong
Two days in Hong Kong means more time for eating, more time for shopping, and most importantly, being able to experience the city at night. Temple Street Night Market in Mong Kok is a great place to start for flea market treasures, especially if you're looking for eclectic souvenirs or even having your fortune told; there are also loads of little shops tucked away around or behind the market stalls.
Venturing about Tsim Sa Shui is an excellent way to eat your way through Hong Kong's mouthwatering dai pai dong (open-air food stalls), which serve up everything from skewered fish balls, squid, and siumai to egg waffles, famous oyster omelettes, as well as the irresistible lure of roasted chestnuts.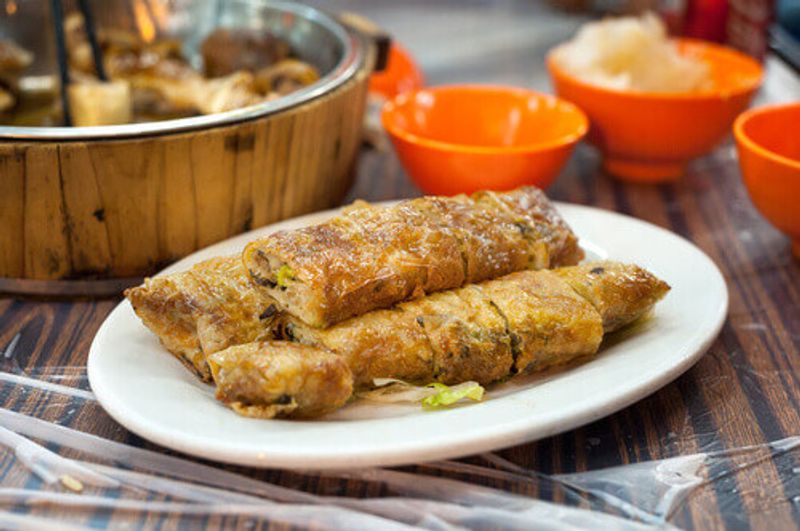 During the day, make a stop at Man Mo Temple with its iconic curled incense coils, before continuing on to more markets like the Cat Street Antiques Market. Be warned: Cat Street is more for kitsch lovers who want a good Mao souvenir, and less for a legitimate antique hunter. Visit the Mong Kok Ladies' Market, which is a busy hotspot for knockoff goods and other tchotchkes. A stone's throw away is the Goldfish Market and the Flower Market.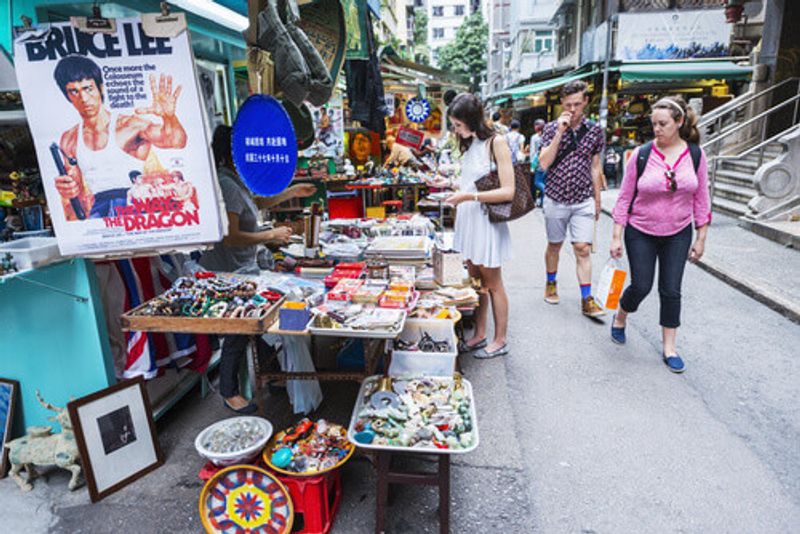 3 days in Hong Kong
If you're in the mood for something different, take a ferry trip to Lamma Island (originally called Pok Liu), where you can experience life in traditional Chinese fishing villages, get to see the island's vibrant creative community, and partake in some of Hong Kong's finest, freshest seafood. It's also home to a community of protected green sea turtles.
Lamma offers plenty of hiking opportunities that cater to both leisurely strollers and avid rock-scramblers – there are no cars or buses on the island, so be prepared to walk or bike.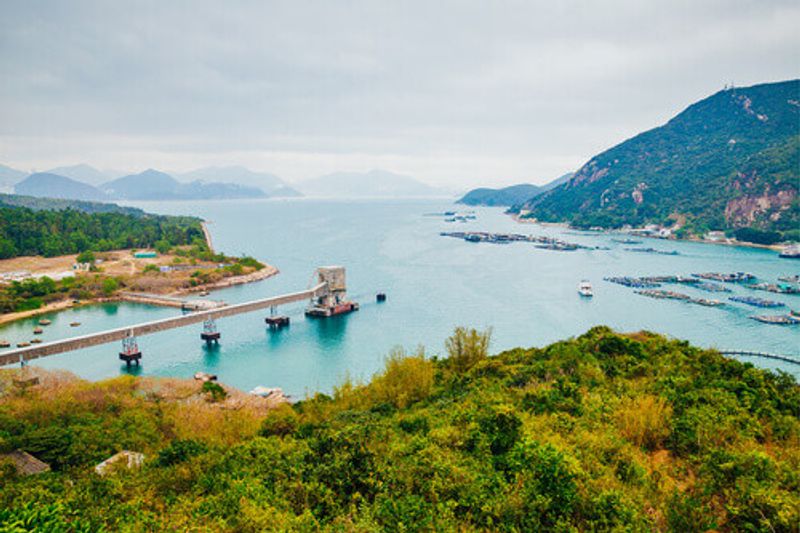 Venturing up to Victoria Peak (colloquially known as just 'The Peak') provides a lovely respite from the city – the Peak Tram is the best way to get to the top without breaking a sweat, all while providing excellent views of the harbour and endless photo opportunities. It's home to a variety of flora and fauna, including wild boar, porcupines, and a plethora of butterflies and birds; its other residents include some of Hong Kong's wealthiest celebrities and tycoons.
Take lunch at the historic Peak Lookout restaurant and enjoy the garden and its bucolic green views. Originally, the site of the restaurant was a rest stop for sedan chairs travelling up and down the hill, which evolved into a café, and then a full-fledged dining destination. Of course, this is still Hong Kong, so more shopping and dining options can be found nearby at The Peak Galleria and The Peak Tower.