The most commonly asked questions about visiting China are often the most embarrassing
Will I have to use a squat toilet?
Luckily the days of China's terrible toilets are mostly behind us. Following high profile events such as the Beijing Olympics in 2008 and the Shanghai Expo 2012, city governments launched campaigns to clean up public toilets. Although you must remember the vast majority of public toilets in China are still squat toilets with perhaps the one token western-style loo stall at the end of the row. While squat toilets are technically better for digestion – and the ahem, removal of waste, it takes quite a knack to master the squat – something that many non-Asians have achieved.
Chinese people think putting your bottom where someone else has is not hygienic and therefore often footprints can be seen on western toilet seats in Australia as Chinese people stand on top of the seat to squat over it. The key factor here, if you really don't want to squat, is to take advantage of hotel toilets – use them whenever you see one.
While smart toilets now exist in Beijing and Shanghai that distribute loo roll based on facial recognition software, most won't have toilet roll, so always, always carry your own with you (or tissues) along with perhaps some hand sanitiser or wet wipes. Public toilets are quite literally 'public' in China - very few stalls have doors. It's not uncommon to walk into the toilet to find your neighbour squatting in full view while on the phone or reading the paper.
But fear not, outside of rural areas – where conditions are still a little underdeveloped – you can certainly manage a full China trip without having to squat once.
Do people really spit a lot?
Traditionally in China, people have thought along the lines of 'better out than in.' This means belching, farting and spitting isn't seen as rude as it is at home. In fact, spitting or blowing your nose into a hanky is seen as unhygienic by Chinese people. Keeping a snot rag in your pocket to be pulled out multiple times a day is seen as positively bizarre.
British Prime Minister Margaret Thatcher was famously unnerved in 1982 when Chinese leader Deng Xiaoping would periodically lean down and spit into his seat-side spittoon, during negotiations between the two countries. However today, government campaigns aim to ensure people spitless often and less publically, in no small part due to the spreading of diseases including SARS in 2003.
Don't be shocked if you see a taxi driver open the door when waiting at a traffic light to remove some excess drool, and in rural areas there is often a morning chorus of hacking, coughing, and spitting while they are doing their ablutions.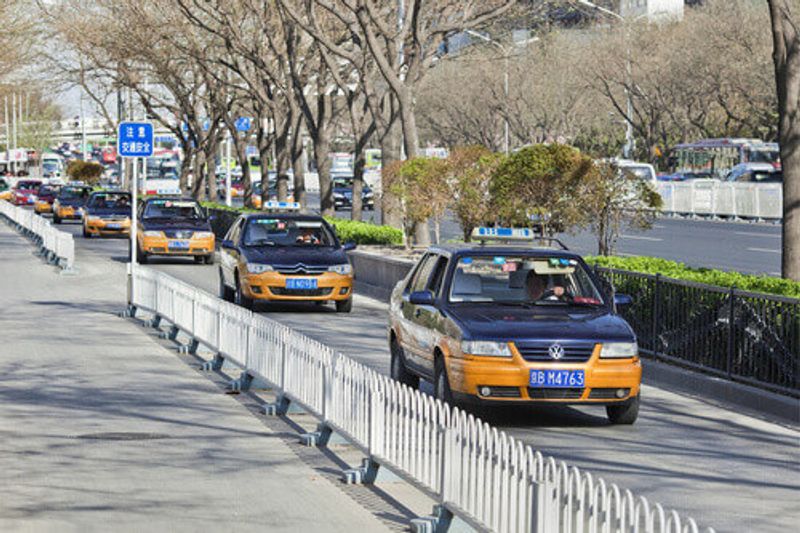 Will my mobile phone work?
Yes, it will probably work but there are almost no reciprocal deals with Chinese mobile services meaning you'll be paying an absolute fortune for any calls you make or receive. You can buy Chinese SIM cards at the airport and in many shops and supermarkets, where you can get pay as you go credit from around 100 RMB (AU$20). This will include plenty of data roaming and local calls and texts to last a couple of weeks but it will be used up quickly if making international calls. Use services like Skype, WhatsApp or other internet call services to keep costs down.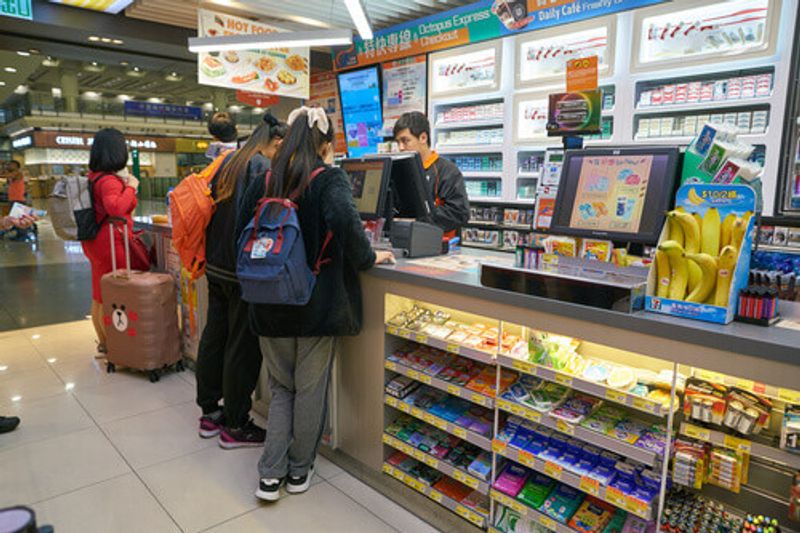 Is the internet blocked?
China has a complex relationship with the internet. It is arguably years ahead of many western countries when it comes to mobile shopping and payments, artificial intelligence and facial recognition software, but it has a parallel internet world. Most western social media sites are banned and blocked including Facebook, Instagram, Twitter and YouTube but all have their local equivalents that provide the same or similar services. If there's one Chinese app you should be aware of its WeChat – an all-in-one stop shop that has payment gateways, social networking, shopping and voice and video call.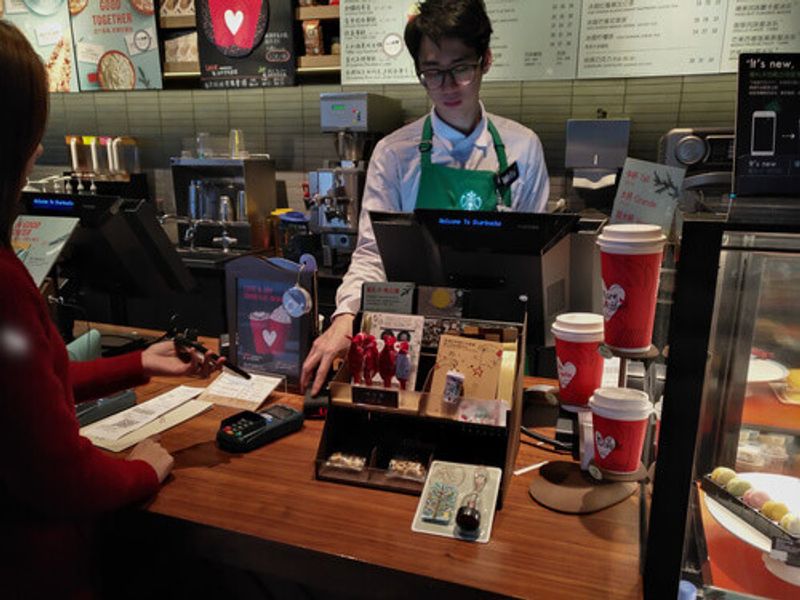 As well as social media, most foreign news channels and search engines including Google are also blocked. And because of this many email servers such as Gmail is too. This means that if you want access to your news, social media and email during your time in China you'll need a Virtual Private Network. A VPN creates a secure connection to another network on the internet outside of China, meaning your device thinks it's not in China, allowing you to bypass the restrictions. It's worth looking into if you really can't be without some sites while you're away.
Will people try to rip me off?
First off, remember that most prices aren't fixed and therefore everything is up for negotiation. Read our guide to haggling and don't forget to only pay what you think something is worth. Don't feel embarrassed by coming in with a super low offer. If you're being pestered to buy something you don't want then a polite "no thank you" and a smile is normally enough. If you're feeling adventurous try saying it in Chinese "bu yao, xiexie."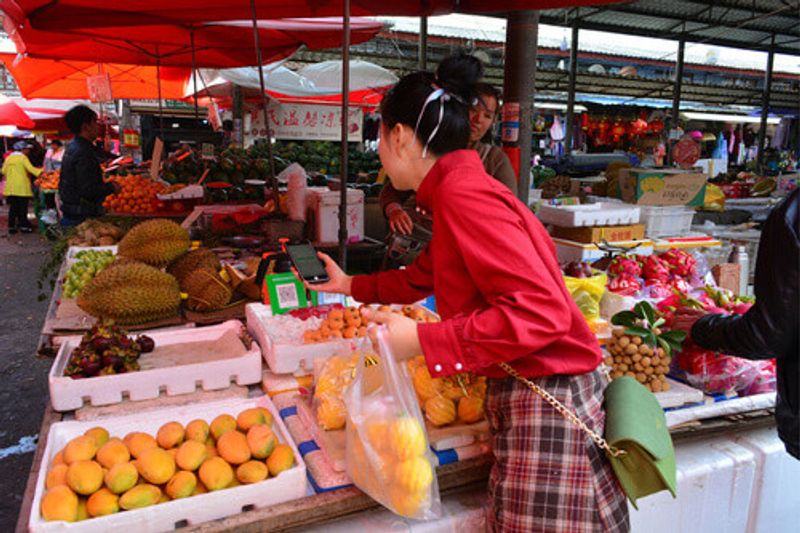 Don't be too alarmed if a seller grabs a sleeve or follows you in pursuit of a sale, after saying no, then just carry on and they'll soon find a more likely customer elsewhere. But don't feel the need to buy something out of guilt.
Crime is incredibly low in China but that doesn't mean you shouldn't be careful of pickpockets – especially in busy tourist areas. You should, however, be careful of a couple of well-known scams. Usually, these involve youngsters chatting to you in English wanting to practise their English. They normally approach you around well-known tourist destinations and will then suggest going for tea or coffee at a nearby venue. After drinking the tea, you will get left with a bill that can be in the hundreds – or even thousands – of dollars.
Likewise, another trick is for 'art students' to take you to see their artwork, again usually very near to major tourist attractions. At the venue, the students and teachers might pressure you into buying artwork for a heavily overinflated price. Again, don't be afraid to walk away.
Feel free to chat with people on the street but be wary of joining them in a non-public space - a caution you'd practice in any country. Always, always make sure you know the price of something before drinking or consuming it and don't feel pressured into doing something you're not comfortable with. You can walk away from anything at any time. Most people are wonderfully kind and friendly but if it doesn't feel right, just walk away. And if its art you're after there are many excellent galleries in most major cities, where you can learn more, perhaps even meet the artist, or make a purchase which comes with a receipt.