Ignore the tourists, and enjoy Suzhou's long history of ancient waterways, classical gardens and fine silk production
Just half an hour outside of Shanghai on the superfast bullet train lies China's most famous water town. Known as the Venice of the Orient, Suzhou has a magnificent network of rivers and canals criss-crossing the town. For this reason, it is known as a water town but the classical gardens that are dotted around the city also make it such a hit with international and domestic visitors alike.
The town was traditionally home to scholars and academics, artists and artisans, and famed for its local take of Chinese opera called kunqu. It is also still a centre for silk and embroidery and has a number of shops, museums and craft centres to learn more about these ancient skills.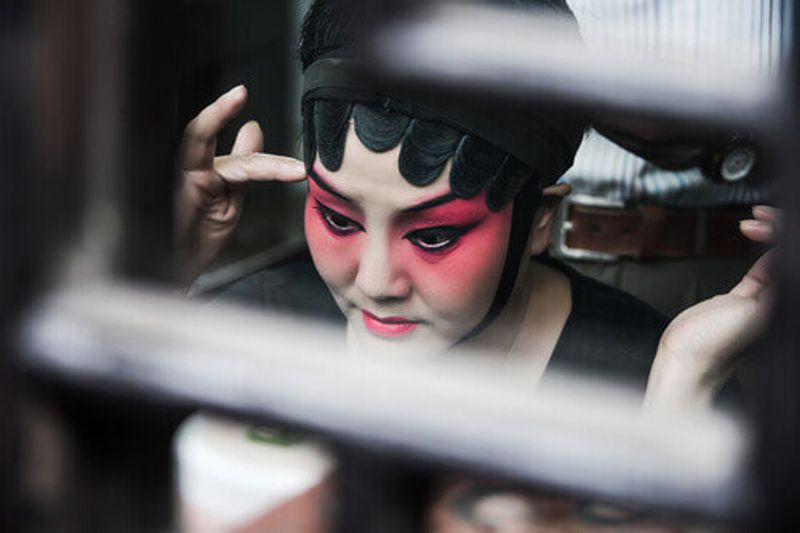 Old Town and canals
The old town dates back to 514 BCE and is made up of dozens of old cobblestone streets that pave the picturesque narrow alleyways, flanking the canals. Stone bridges criss-cross the 24 waterways near the Grand Canal that was used as a trade route and runs all the way to Beijing. Whether it is a stroll through the back streets or a gondola ride along the canal, Suzhou's traditional architecture and town planning are as authentically Chinese as it comes.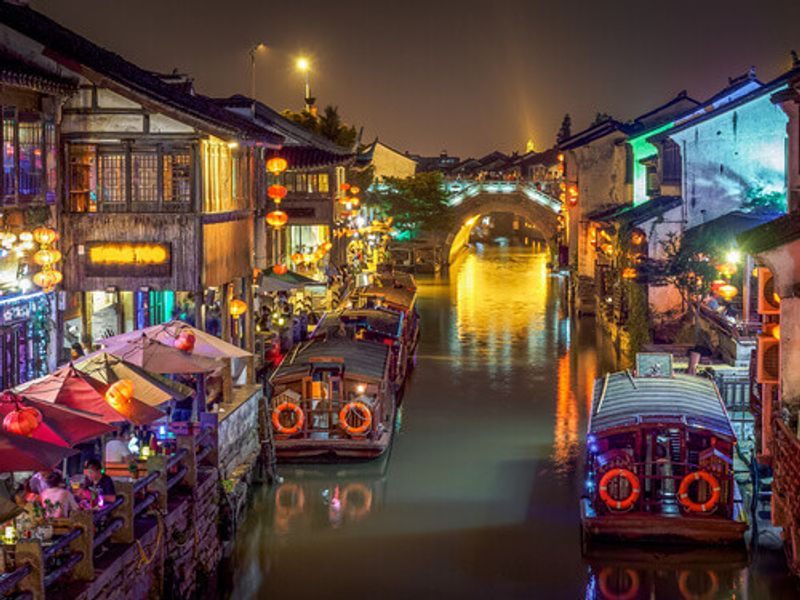 Built over a thousand years ago in the Tang Dynasty, the beautiful Shantang Street runs parallel to the canal and is a great way to get to Tiger Hill in the north of the city. The Hill is said to be the resting place of He Lu, the 6th-century founder of Suzhou, and at the top of the hill is Yunyuan (Cloud Rock) Temple. Built in the 10th century this brick Pagoda was an engineering innovation of its time and today, the leaning structure rivals Italy's Leaning Tower of Pisa.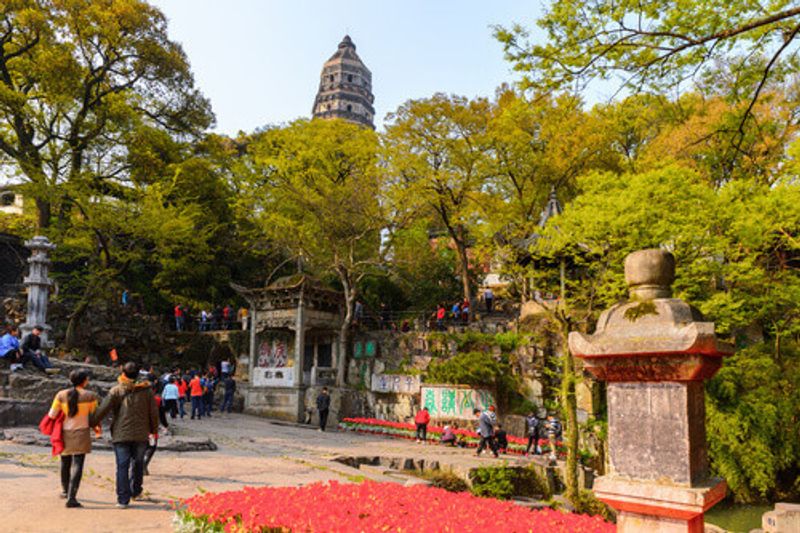 Pingjiang Road, like Shangtang Street, runs parallel to a waterway and is lined by traditional white-washed buildings, many of which today house cafes, guesthouses and bars. These main streets can be very busy with tourists at weekends and holiday but nip down a back alley for a slower pace of life.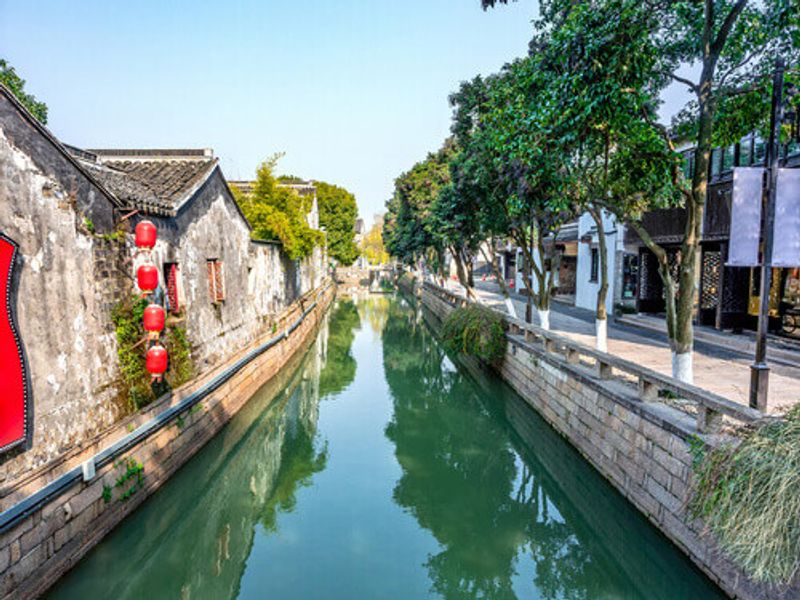 Gardens
Nine of the dozens of gardens found in Suzhou have been given UNESCO World Heritage status due to their classic use of Chinese garden design. In traditional culture, a garden should harmonise the use of plants, rocks, water and buildings and the Humble Administrator's Garden executes this with aplomb. The Ming Dynasty, the 13-acre garden has been tended to since it was created in 1509 by a government official.
The Lingering Garden is another Ming Dynasty gem that focuses more on its internal architecture with the focus on the pagodas, temples and building that can be found dotted around. Stroll along the tiled paths to find the famous Crown Cloud Peak stone that rises out from lily ponds and bonsai trees.
Night owls, head to The Master of Nets Garden. This breathtaking 900-year-old garden plays host to a number of kunqu performances at dusk where visitors can watch the classical opera singers perform.
Silk and embroidery
Suzhou has been producing silk for over two thousand years and there are dozens of shops selling traditional silk dresses called a qipao. Try one of the shops on Guanqian Street or pick up some silk from Silk Factory No 1, which now serves as a museum. The museum showcases the entire process, and silkworms can be seen munching on mulberry leaves and spinning their cocoons before human hands extract the threads. Embroidery is also a Suzhou trade and visitors can try their hand at the Suzhou Embroidery Research Institute.