While one of the smallest gardens in Suzhou, the Master of the Nets' exquisite design attracts visitors from around the globe
Nicknamed the Venice of the Orient due to the waterways that snake across the city, Suzhou is west of Shanghai in the province of Jiangsu. Known historically as China's wealthiest region, it's unsurprising that this city is home to some of the most beautiful gardens, canals and bridges.
Visitors are drawn to the 6th century BC province to visit picturesque towns such as Zhouzhuang. With winding canals and bridges, the scenery is so beautiful here it rivals other water townships in Holland or France or indeed Italy.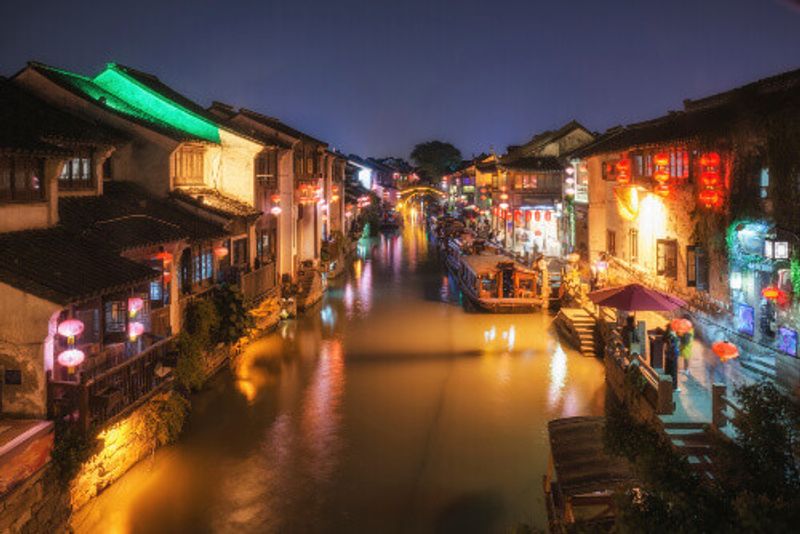 Across Suzhou, there are over 60 perfectly preserved gardens, nine of which are UNESCO World Heritage listed. These gardens were generally privately owned and built by wealthy residents. While each has its own charm and interpretation of traditional Chinese garden principles, the Master of the Nets Garden is arguably the finest of them all. The garden was originally built in 1140 during the Southern Song Dynasty as a bureaucratic residence and was later restored during the Qing.
Over the years, ownership of the garden has passed through several hands, each making their own tweaks and additions, while still maintaining its original character. Although the garden is among the smallest in Suzhou, it's seen by many as the most exquisite thanks to its clever composition.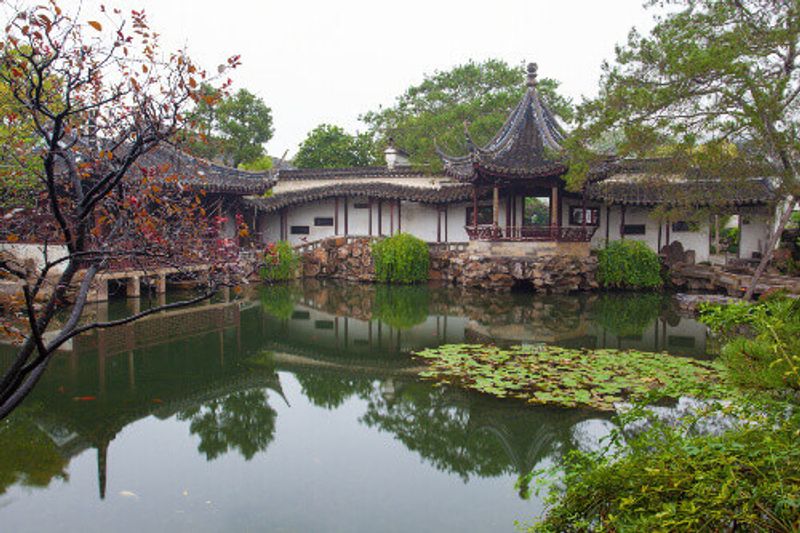 Every element of the garden, from the ornamental plants to the pond and curved eaves, has been designed with feng shui principles in mind. This technique translates into an atmosphere of tranquillity, which is palpable as you wander through each part of the garden. In addition, pavilions for various types of worship have been built throughout and strategically positioned to ensure they all lead back to the centre.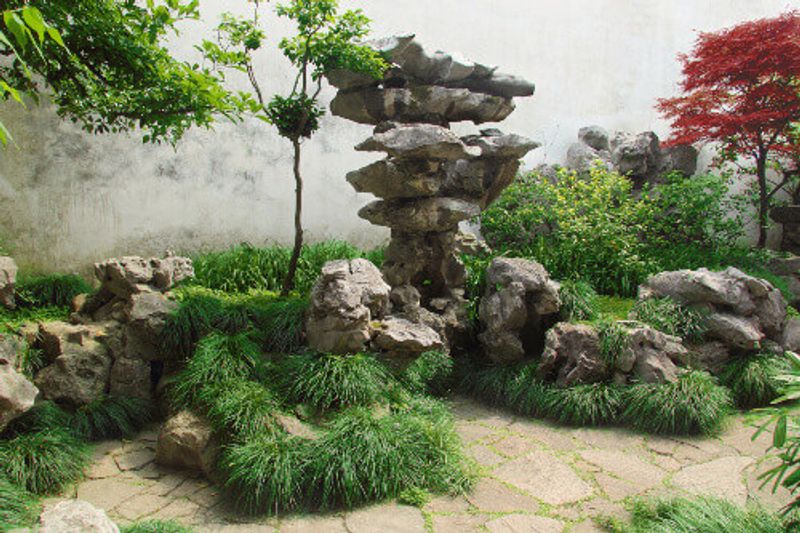 The Master of Nets Garden perfectly demonstrates the ability of the Chinese designers to combine art, nature and architecture harmoniously, while creating an illusion of space in a relatively small area.