More than a convenience stop in the desert, Erfoud is a quaint Saharan oasis known for its delicious dates and prehistoric fossils
Erfoud, a small oasis in the southeastern Moroccan Sahara Desert known as the 'Gate to Sahara,' has a wild history as an old Foreign Legion outpost, as well as a popular site for Hollywood filmmakers. The town is a bustling gateway for visitors heading on to the majestic Erg Chebbi dunes (or even farther on to nearby Algeria), with a modest collection of historical and cultural landmarks, vibrant food and crafts (Erfoud is known for its marble), and even ancient fossils.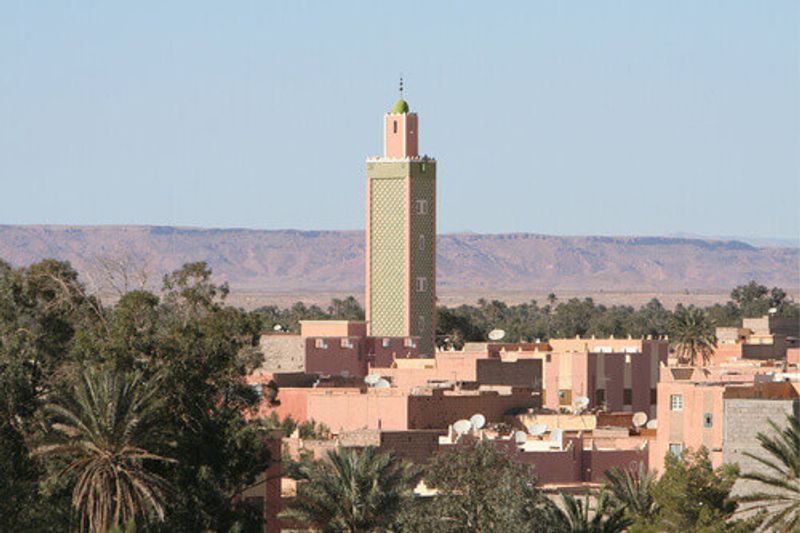 Known for its date palms, Erfoud offers a charming respite from desert trekking and adventures. In October, the town has an annual Date Festival to celebrate its most popular produce, which often involves lively music, dancing, and of course, food. Millions of years ago, as Erfoud was once underwater, it is also home to a thriving local industry based around fossils, ammonites, orthoceras, and trilobytes – keep your eyes peeled for local crafts that incorporate fossils, or the distinctive black or brown fossilised marble native to the area.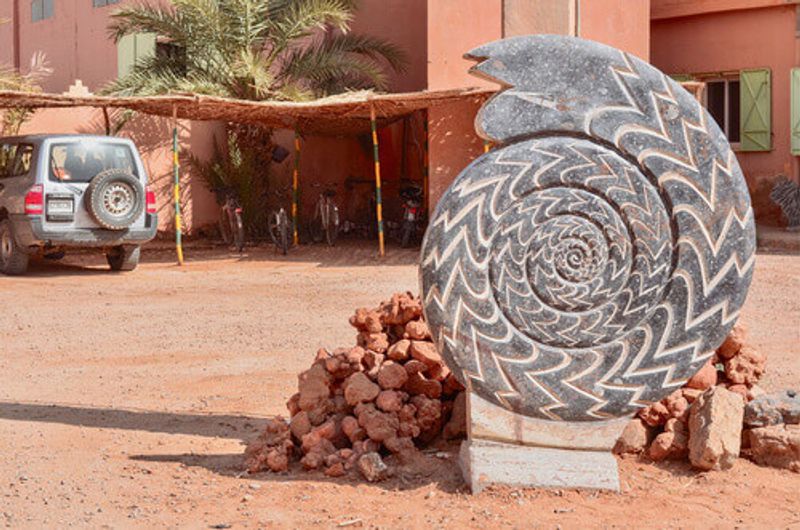 Keep in mind that people may be a little more sensitive about having their photo taken here, especially during religious ceremonies, so be respectful of the locals.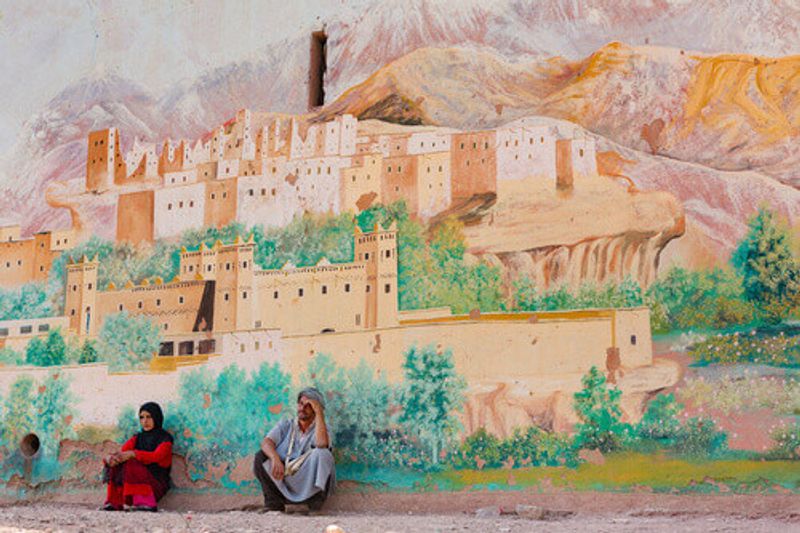 Things to do
Stroll through Erfoud's souk, especially on a Saturday morning, to find textiles, arts and crafts, turbans, jewellery (including fossilised black marble necklaces), and other unique tchotchkes to take home. Erfoud is home to the only royal palace in the Sahara, and while you probably won't be able to enter, it's worth a look and a photo at the gates. Just outside the town is the M'Aadid Ksar – an ancient fortified village – that offers a fascinating look at ancient Berber life.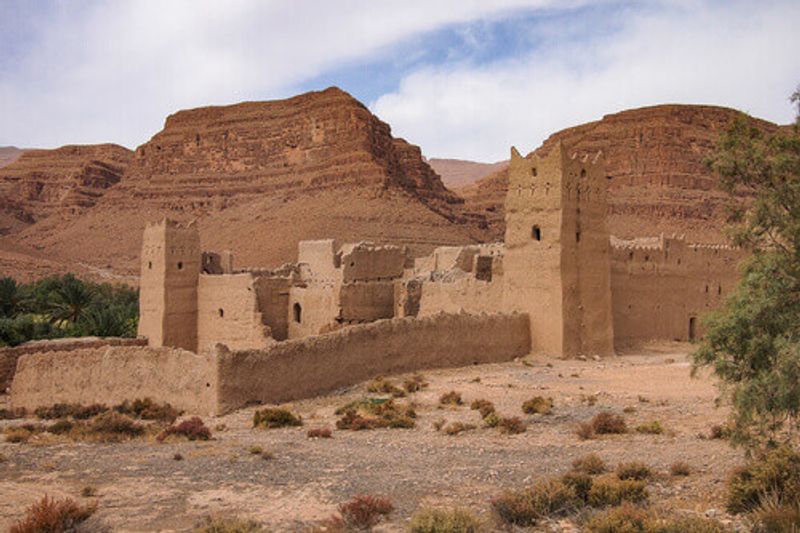 Like much of Morocco, Erfoud has a warm and inviting street café culture. The townspeople can be very friendly and may invite you to sit and have tea with them – this is a great opportunity to make a new friend and experience a slice of life in an oasis town.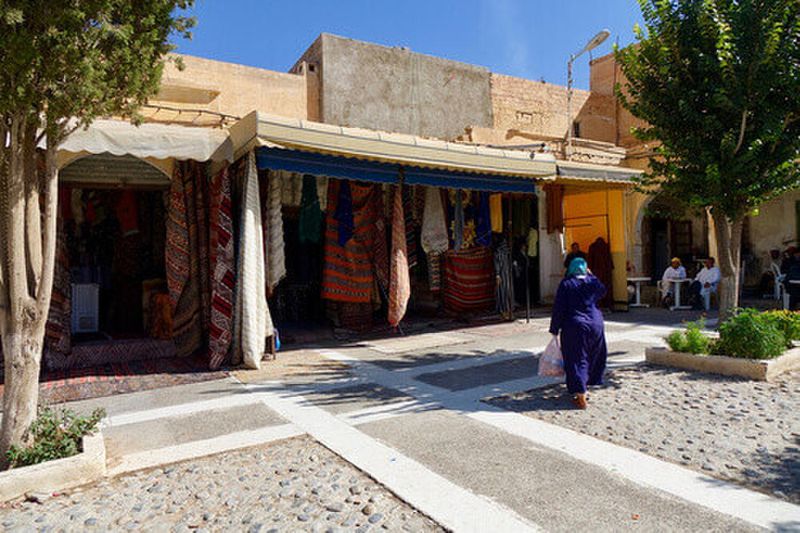 Visitors can hire a 4x4 to explore the desert and go off-roading; sights include the Erg Chebbi dunes, various palm groves, and small nomadic camps.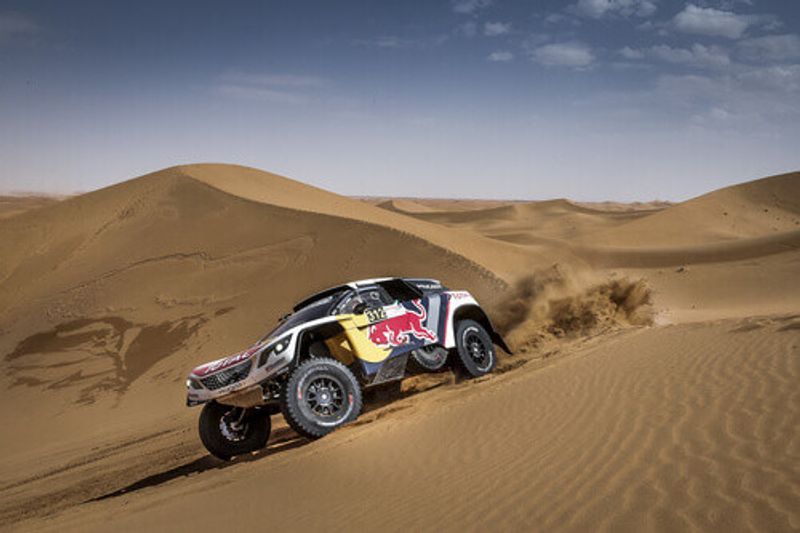 Things to eat
Expect the usual Moroccan favourites: fresh orange juice, mint tea, and creamy milkshakes (avocado is a popular flavour and ingredient). Dates are Erfoud's biggest crop, so they're everywhere, along with a variety of different olives. There's also madfouna (which translates as 'buried') a meat-stuffed flatbread which is typically cooked in a fire pit or traditional oven – many compare it to pizza because of its appearance. Snails are also a popular delicacy here, and can be bought (usually in soup form) at one of the many street food vendors around town in the evening.