With the rise of the full moon, Vietnam's most charming city turns into a glowing festival of lights
Hoi An is a picture-perfect gem nestled along the central coast of Vietnam. The former trading port has not only survived the test of time, but has thrived to become one of the most popular parts of the country. Travellers who flock to charming Hoi An for a taste of traditional Vietnam will not be disappointed; every colourful corner is home to hidden cafes, handicrafts and restaurants, while the Hoai River and its canals, bookended by the Cau Chua Pagoda, are a truly beautiful sight.
While a visit to this dreamy city is a pleasure year-round, there's no better time to explore than during the monthly lantern festival. Each month as the sun gives way to the rising full moon, the streets of Hoi An are transformed by thousands of đèn lồng (lanterns).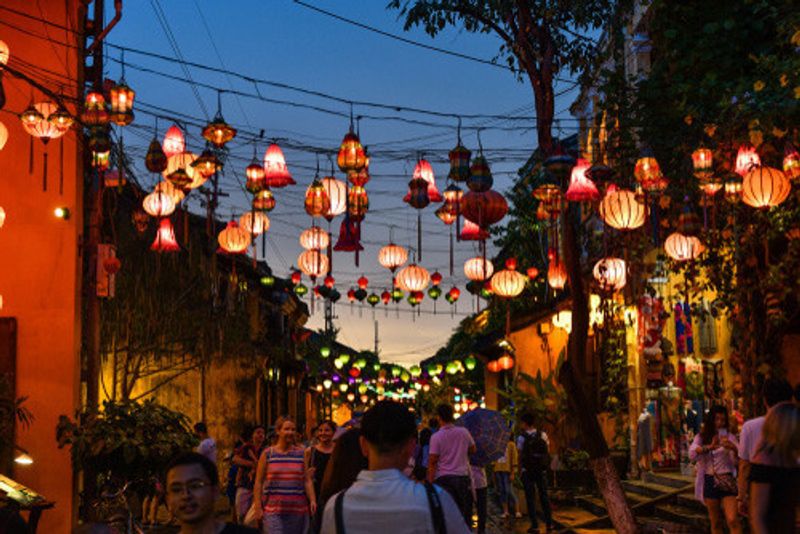 In many Asian countries, the full moon is considered special as it's believed that Buddha was born and achieved enlightenment during this lunar phase. For Vietnamese people, it's a time to honour their ancestors, reflect on life, and pray for good fortune. Explore Hoi An during the full moon and you'll spot countless altars decorated with flowers, candles and burning incense – touching tributes made more powerful by the vehicle and electricity ban that's enforced in the old town after sundown.
Lanterns gained popularity in Hoi An centuries ago, when the city flourished as a trading hub. Merchants from Japan and China brought all sorts of traditional lanterns and over time, the Vietnamese created styles of their own made from local silk, glass and paper. In the late '90s, it's believed that the government combined the lighting of lanterns with full moon celebrations and today, Hoi An lanterns are much more than a source of light; they're an expression of artistry crafted by talented hands. Plus, they make fabulous souvenirs.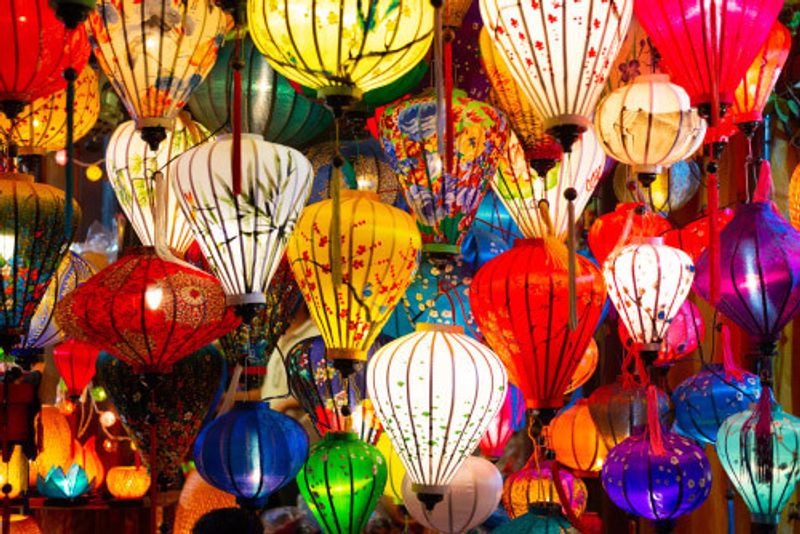 Five things to do during the Hoi An Lantern Festival
1. Photograph the lantern-lined streets
The thousands of flickering lanterns that transform Hoi An during a full moon are a stunning sight. Bring your best camera and capture the night with plenty of happy-snaps.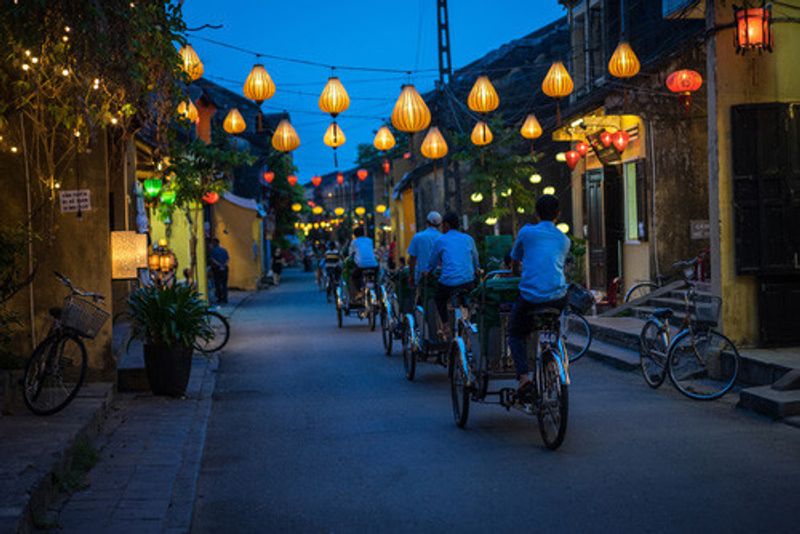 2. Take a Sampan ride down the Hoai River
Immerse yourself in the sea of floating lanterns with a sampan boat ride down the Hoai River. Plenty of boats will be available for rent, but be sure to negotiate a price before you leave the dock.
3. Indulge in traditional treats
Take a stroll along the river during the lantern festival and you'll find many street food stalls selling local fare. Sample tasty dishes like cao lau (rice noodles with barbequed pork) and white rose dumplings (prawn dumplings shaped like roses), before finishing off with banh xoai (mango cake).
4. Watch a Bai Choi performance
A fascinating combination of song, poetry, painting and acting, Bai Choi is an artform unique to Vietnam and a jovial part of the full moon festivities.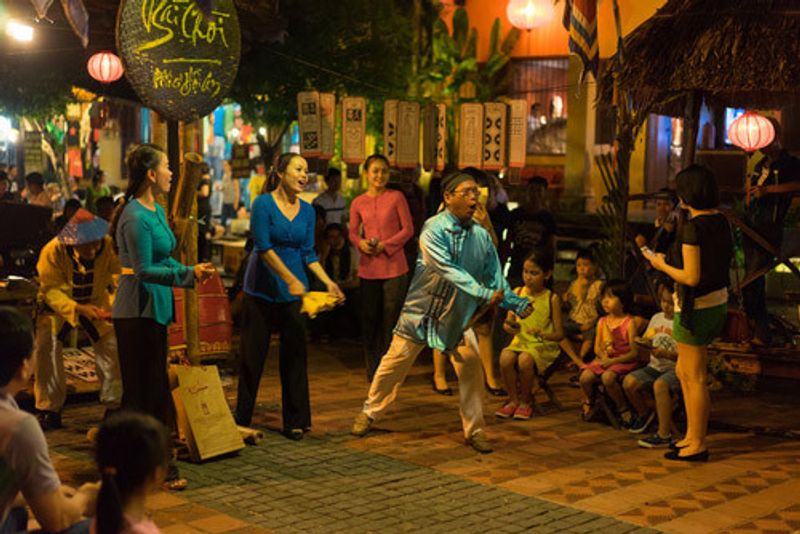 5. Release your own lantern into the river
Cap off your festival experience by releasing a candle-lit lantern of your own into the river.