A land made up of ridged valleys with a lunar-like landscape, the eye-catching beauty of Cappadocia will captivate all
There are so many reasons to spend time in this historical region in Central Anatolia, also known as 'the land of beautiful horses.' A city that dates back to late 6th century BC, this part of Turkey so fascinating, due mainly to its natural soft stone that has been used by locals to carve everything from underground cities, cave hotels and churches into the landscape.


Here, some highlights to enjoy in this ancient city.
Hot Air Balloon Ride
One of the best ways to admire Cappadocia's unusual landscape is to take to the skies – in an early morning hot air balloon, no less. One of the world's most popular spots for a hot air balloon ride, you'll be taken up 800 metres in the sky inside a basket that holds up to 16 people. The pilot - Cappadocia is home to the most qualified hot air balloon pilots in the world - will navigate over various sites like the famous Monk's Valley, Imagination Valley, Fairy Chimneys, and Love Valley. If the winds are in your favour, you'll also get a close view of Cappadocia's unusual cave and pigeon houses, before landing and imbibing in a celebratory glass of champagne.
Goreme Open-Air Museum
This UNESCO heritage complex of ancient monasteries is a stellar example of rock-based architecture with eleven cave churches hailing from the 10th and 12th century. While a number of the frescos have been compromised by the elements, the stunning Karanlik Kilise – thanks to its lack of light – holds vivid frescoes depicting Christ on the cross and the Betrayal of Jesus.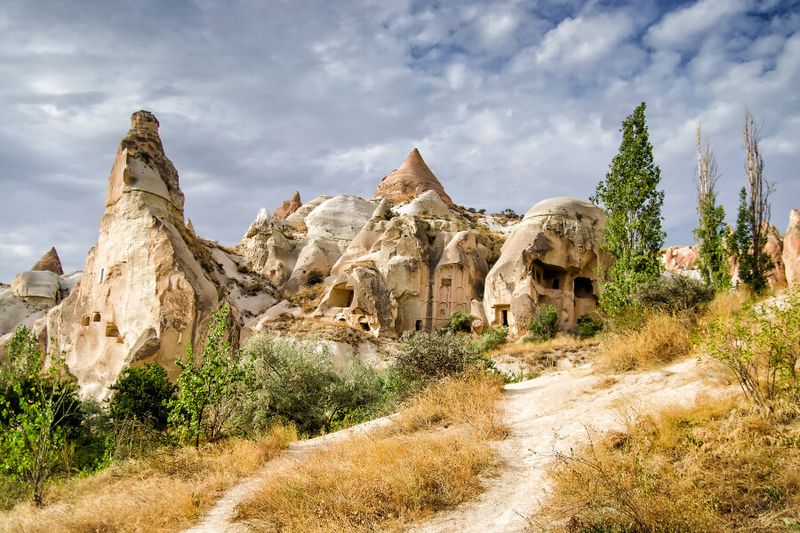 Derinkuyu Underground City
The deepest of Cappadocia's 36 underground cities, Derinkuyu's ancient dwellings are said to accommodate 20,000 people at approximately 250ft underground. Best experienced in person to witness its fairy chimneys and eroded caravans first-hand, only eight of the 18 levels are open to the public, with kitchens, oil and wine presses, churches, tombs and domestic animal stables on show. Constructed with more than 50 ventilation shafts and with a nine-kilometre long connecting passageway to the underground city of Kaymakli, the advanced construction of this city will leave you speechless.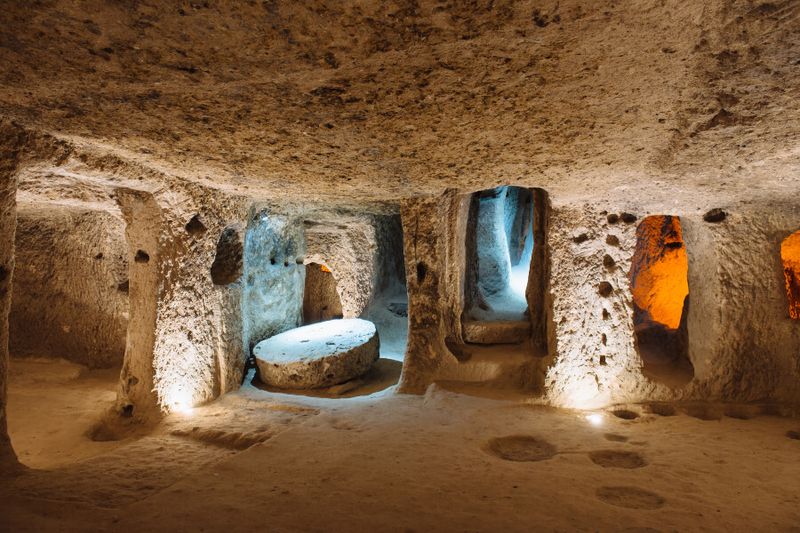 Aşıklı Höyük
First settled in 8,000 BC during the Aceramic Neolithic period, excavations at this four-hectare site have uncovered many important discoveries: like the earliest-known brain surgery, evidence of the first instance of copper mining on the Central Anatolian Plateau and how humans transited from a nomadic to a sedentary lifestyle.
Kizilirmak
Also known as the Red River for its red clay that lies on its banks, the area of Avanos is famous for its clay products which locals have been making since the Hittite period. Here, you can watch a skilled potter produce an authentic piece of Avanos pottery in minutes using just clay and water, and if you like, you can even have a go-to to see how adept your hands are at forming your own masterpiece.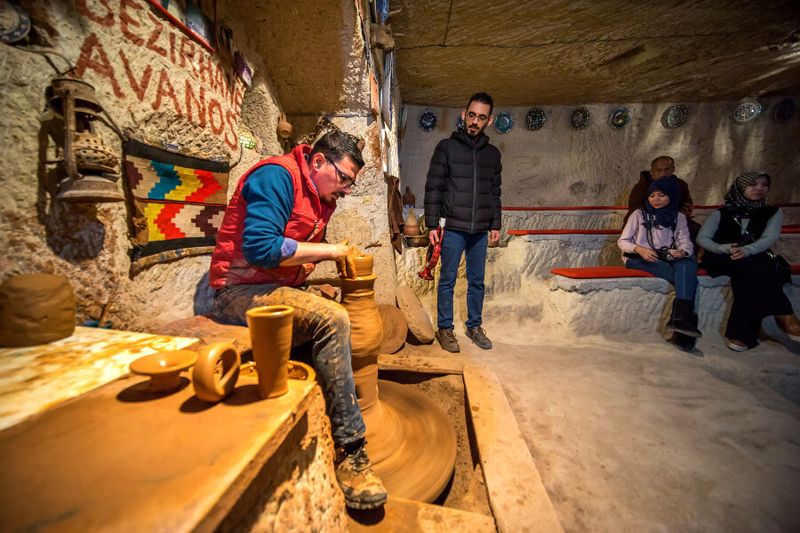 Kaymakli Underground City
While the deepest underground city remains Derinkuyu, the widest is Kaymakli, which dates back to Hittites (Anatolian people) circa 1200 BC, and used by the locals up until the 13th century. With 600 doors, the city's inclusion of cellars, churches, wineries and stables and even a school, it's a fascinating look at life below ground and the complex infrastructure and architectural skills required to live in a subterranean city.