The perfect way to experience Sri Lanka's unmatched natural beauty
Chugging through Sri Lanka's picturesque green centre, the Nuwara Eliya to Kandy tea country train journey, which is just one section of the country's expansive train network, is said to be one of the most beautiful in the world.
This island nation's most famous train ride encapsulates central Sri Lanka's scenic charm: rolling green hills, lush tea plantations and misty mountain peaks.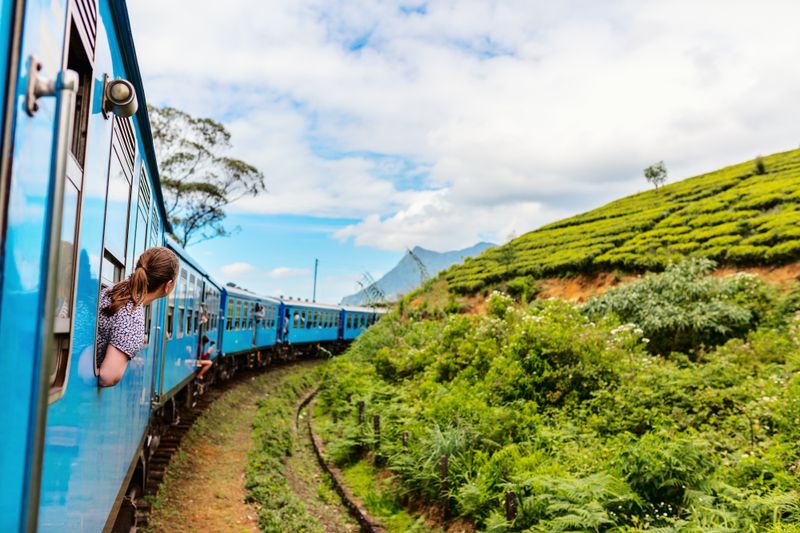 Famous for its open doors and windows, passengers can move between the cabins freely and chat to fellow travellers as they soak in the beautiful green scenery. Painted a distinctive blue, the old-fashioned carriages typically chug along at a fairly leisurely pace, making settling in and taking in the sweeping natural vistas and quaint villages an absolute joy. The train often stops at small towns along the way, giving hawkers the opportunity to hop on board and sell delicious local snacks.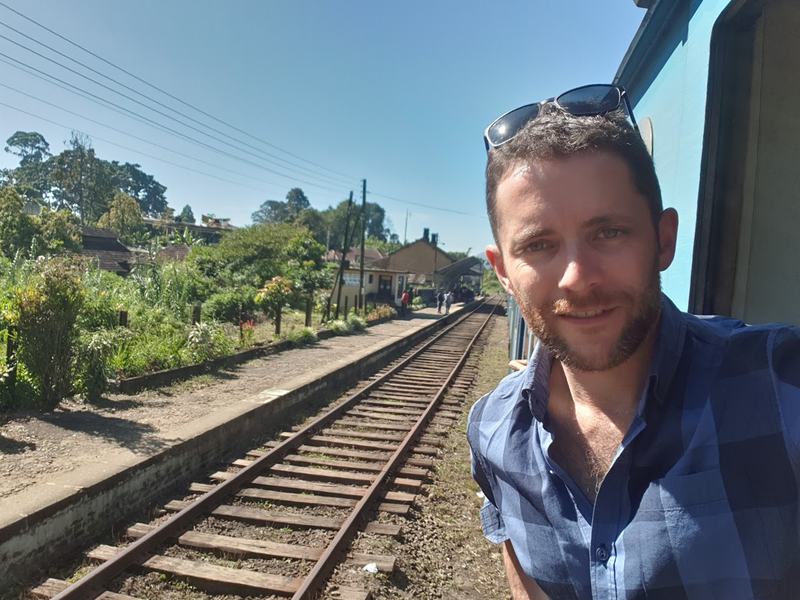 "Possibly the most enjoyable local train I've ever experienced — there's no better way to travel through regional Sri Lanka's rolling hills and endless tea plantations." – James, Head of Operations, Inspiring Vacations

Originally built in the mid-19th century during colonial rule, the country's train network was initially used to transport tea and coffee from plantations to the capital of Colombo. The journey has since become a popular route for tourists and locals alike, with many Sri Lankans also using the train to move between cities.
The journey from the charming hill country town of Nuwara Eliya to Kandy takes about four hours in total. For the best possible views, it's recommended to sit on the left side of the train, although both sides are sure to offer some breathtaking scenery. Sit in air-conditioned first class or squeeze into a bustling third-class carriage with open doors and windows; passengers love hanging out of the train!