If you're a fan of penguins, then Boulders Beach just might be the perfect destination for you
Boulders Beach is best known as home to a delicate, endangered colony of African penguins, and is one of the few places in the world where visitors can get a close look at these rare birds. This largely residential area falls within the territory of the Table Mountain National Park, within Cape Town's dramatic False Bay. Along with the adjacent Foxy Beach, Boulders Beach features several thousand tuxedo-suited residents who live on its pristine white sand and beautifully clear waters.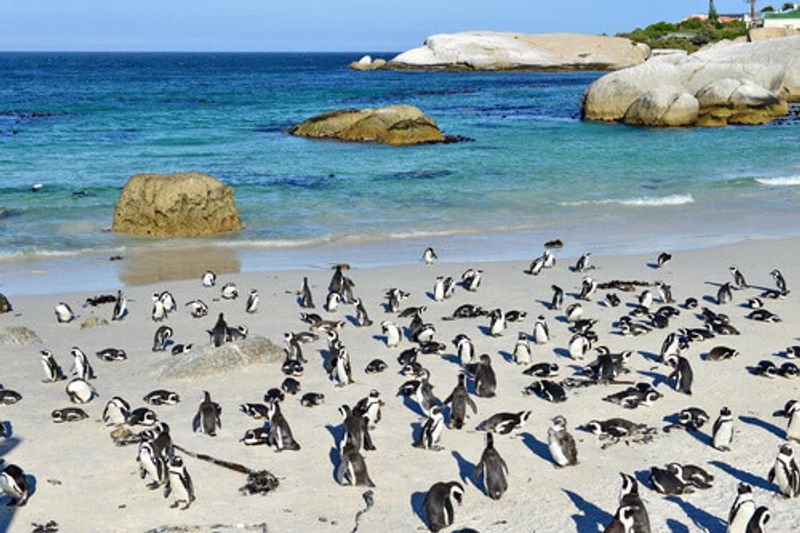 African penguins are known for their rough, donkey-like calls that once earned them the nickname the 'jackass' penguin. They mostly eat squid, pilchards, and anchovies, and must stay vigilant against natural predators, which include the Cape fur seal, sharks, and even land dwellers like mongooses and domestic cats and dogs. Penguin eggs and chicks are especially vulnerable.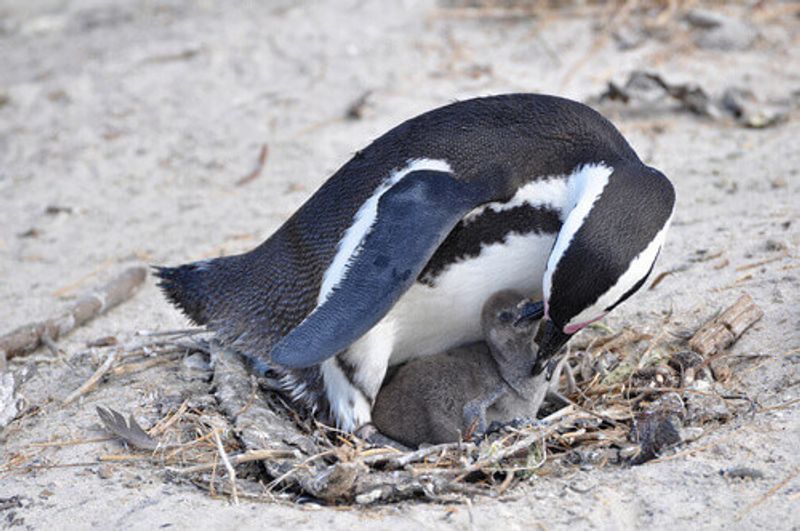 Once considered a vulnerable species, African penguins are officially endangered as of 2010, after suffering a significant loss of breeding pairs over the past few decades. The colony at Boulders began with just two breeding pairs in 1982. The penguins' decline has been caused by a host of environmental problems, including pollution, global warming, and over-development that has reduced their natural habitat – other reasons include over-fishing, conflict with domestic animals, and irresponsible tourism (like littering, tampering with the beach environment, or bothering nesting penguins) that harms the colony. Drop by the Boulders Visitor Centre to get the full rundown on African penguins and how you can help towards local conservation efforts.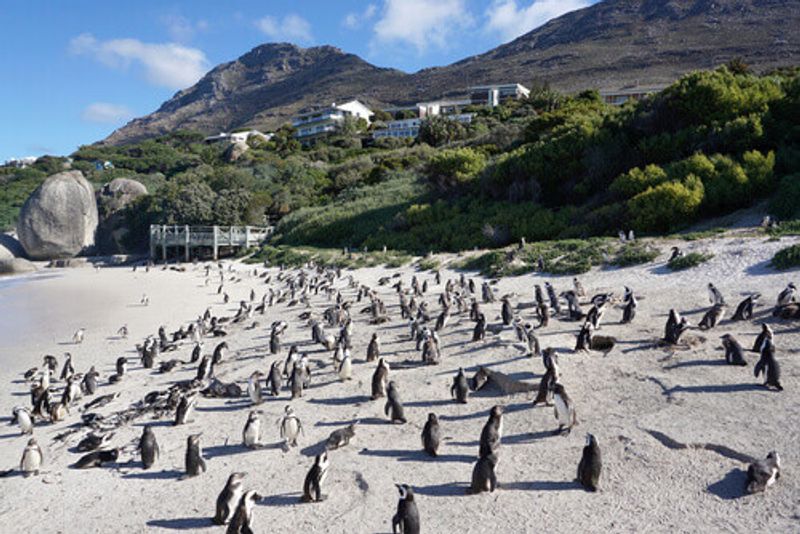 Avoid trying to touch or yell at the penguins, and stay out of the birds' way for your obligatory penguin selfies – it is extremely inadvisable to use selfie sticks for a closer shot, which may antagonize them. Local experts advise self-driving visitors to double check their cars for birds before leaving, in case some might be taking a siesta under the car. On neighbouring Foxy Beach, special wooden boardwalks have been constructed around the scrub and beach to allow people to get as close to the penguins as possible without disturbing them – there's also a safety component, as while penguins can be dangerous if they feel threatened by people who approach too closely.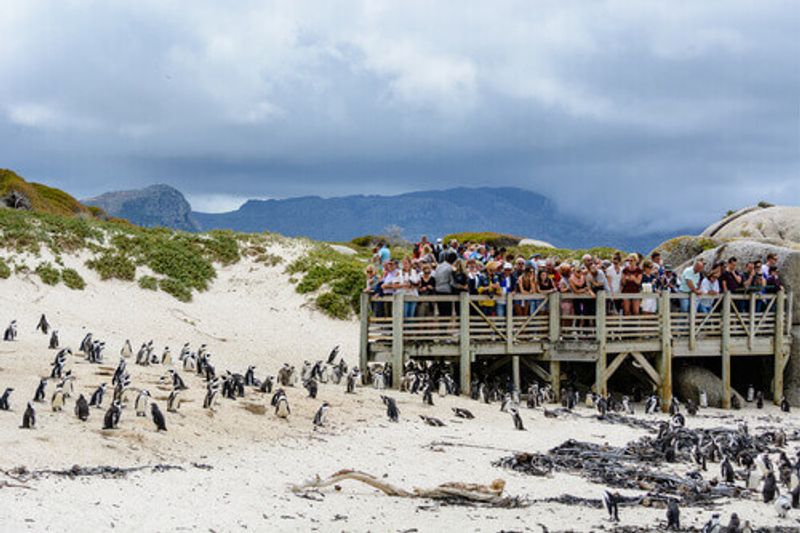 The beach itself is a delightful place to spend an afternoon, featuring enormous (you guessed it) granite boulders up to tens of millions of years old. The boulders provide a much-needed relief from the area's strong winds. It's usually not as crowded as other more popular places around False Bay because of the conservation fee to access it. The boulders are also popular for a spot of low-key clambering and exploring for kids. Swimming is generally safe in the area, but children may want to stick to tidal rock pools as an extra precaution. Keep in mind that this is a protected area, and extra rules apply – dogs aren't allowed, nor are alcoholic beverages, smoking, open fires, or gas stoves.