So you're off to catch the Northern Lights! Here's what you should take with you
Packing is perhaps the least enjoyable part of any vacation. Pack too much and you're left lugging about a heavy suitcase, pack too little and you may be stranded without core essentials and forced to purchase an overpriced item. Add in specific items for potential excursions – exploring the fjords, skiing, snow shoeing, and the like – and the packing list can become very overwhelming.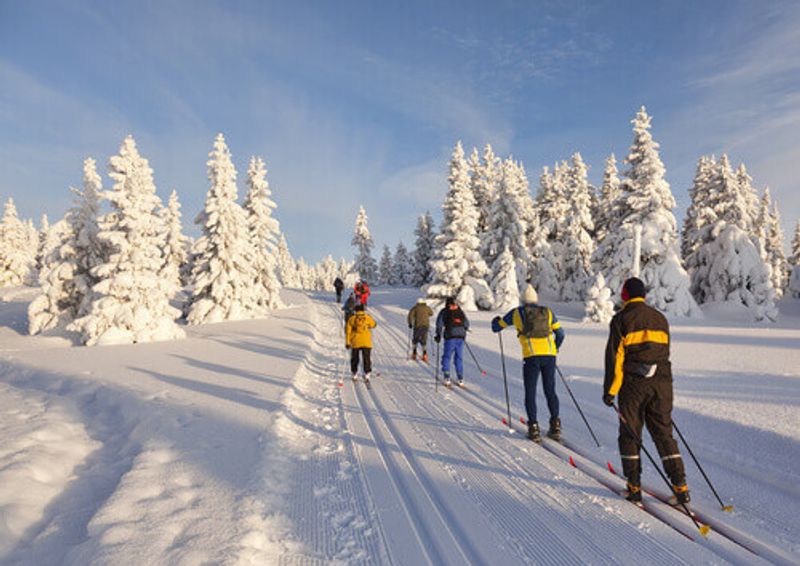 If you're planning to chase the Northern Lights, packing weather appropriate clothing is absolutely essential. While the weather in Tromsø rarely dips below -5 degrees even in the middle of February, the tricky bit is going inland, or a few hours drive away from Tromso, can easily see temperatures dip to -15 Degrees Celsius thanks to its location high above the Arctic Circle.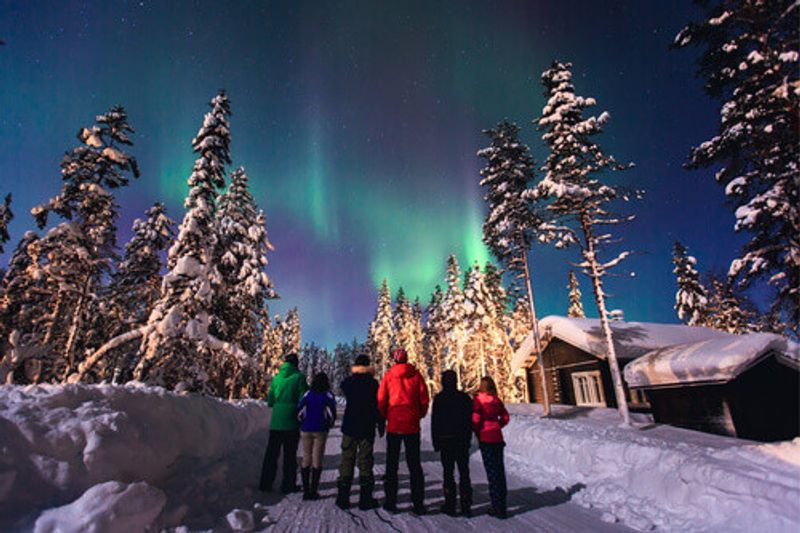 Regardless of the type of Northern Lights adventure you sign up for, Vanessa Brune, content creator and guidebook author at Nordic Wanders says don't skimp on warm layers.
"You'll need to pack warm clothes most of all, as you'll be standing outside at night for quite a long time," she says. "Thermal underwear, ski trousers and a high-quality down jacket, as well as insulated winter boots and woollen gloves, a hat and scarf, are a must!" And while Brune singles out Tromso Outdoor in Tromso's Downtown as a place to rent winter clothing (Arctic Clothing Package from 389 NOK/AU$63 per day), packing along your own items might be easier.
Arctic clothing
Good news, you may not need to pack specific arctic appropriate items as most tour operators will include a thermal suit, boots and gloves in the price of the tour, which depending on the temperature, you'll don over your normal winter garb.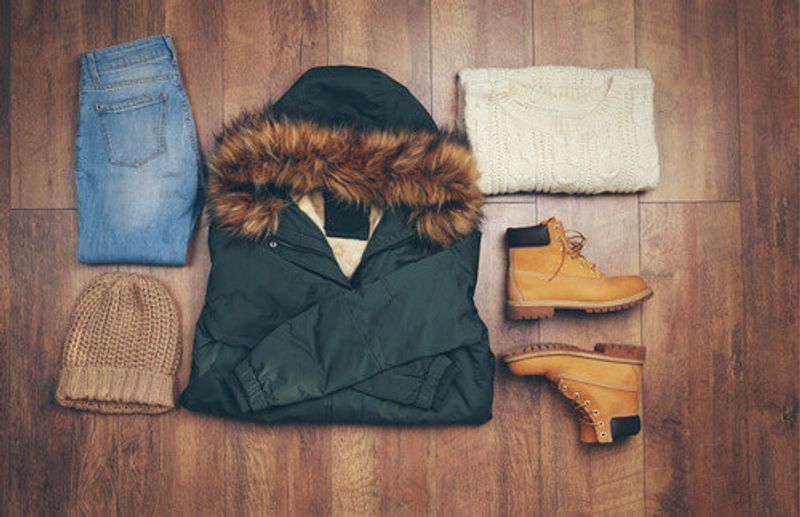 Winter shoes
While a pair of regular UGGS will suffice for walking around Tromso's downtown, a good pair of warm winter boots – preferably waterproof and lined with wool or thermal material like Columbia's Omni-Heat – is recommended when chasing the lights.
Base layer
When it comes to winter clothing, base layers are the gift that keeps giving as they keep you warm even when you sweat. Depending on the material chosen – cotton, microfibre, merino wool, silk – they're also great for layering and keep you from looking like the Michelin Man. Popular options for base layers to consider: Uniqlo's HEATTECH series that comes in varying thickness – its bio-warming, moisture wicking Ultra Warm range is best suited for Norway's cold climes.
Mid layer
A good mid-layer will make all the difference. Even if the outside temperature hovers at 0-5 degrees, a gust of wind will make it feel a lot colder. Pack along a fleece sweater or hoodie, or a good quality wool sweater or down jacket to keep you warm and toasty. Items like The North Face PowerGuide Mid Layer with Polartec ™ fleece offers the additional benefit of being slim fitting so no additional bulk is added.
Long johns
They may not look very attractive, but they will keep you warm and toasty. Just like the base layer, picking the right material is key. Ice Breaker sells a variety of thermal bottoms in varying styles and fit (legless, shorts, leggings) for both men and women with flatlock seams (so there's little to no chafing). Depending on your choice of windproof pants, the 200 Lightweight or 260 Midweight will suffice.
Windproof or ski pants
If skiing is already part of your plans, a standard pair of insulated ski pants like W Legendary Pant from Helly Hansen, will do just the trick. As you may have to walk in deep snow, make sure they tuck in nicely into your boots to prevent the snow from getting in. If however, you're planning on borrowing a thermal suit, then Uniqlo's Windproof Pants with two-way stretch will fit under nicely and double up as your daily pants for sightseeing.
Winter jacket
This is a no-brainer. A warm winter jacket, preferably with wind and water resistant properties and a hood, is aboslutely necessary for your time in Norway. While down jackets are fantastic insulators to trap warm air and retain heat, they can run on the more bulkier side and lose insulating abilities when wet. Another option to consider are jackets with sythentic insulators like Columbia's Omni-Tech waterproof fabric and Omni-Heat Reflective Thermal technology or The North Face 3-in-1 fully seamed ski jackets with a ThermoBall™- insulated liner jacket and external shell with a removable hood.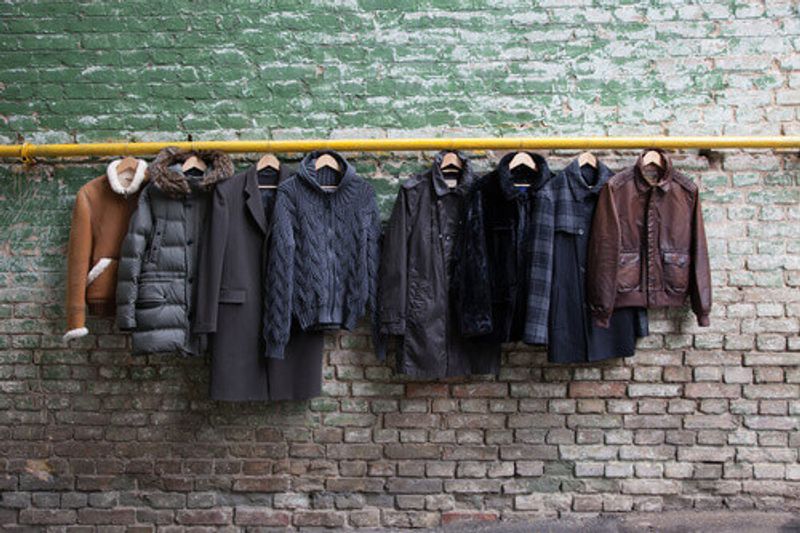 Wool accessories
From gloves (preferably one you can use to securely hold and operate a camera) to hats, scarves and socks. Woollen accessories are almost as important as a proper winter jacket to keep you warm. Don't just settle for your run of the mill beanie, a hat with fleece lining or ear flaps will be much appreciated when you're standing outside admiring the changing green and purple sky. If you're planning on using your smartphone, make sure the gloves are designed to operate with touch screens and have Gore-Tex to protect against the melting snow. Consider also adding a scarf or a polar buff to protect your face and nose if the wind kicks up and woollen socks (merino wool is always a good choice) will keep your feet warm and toasty.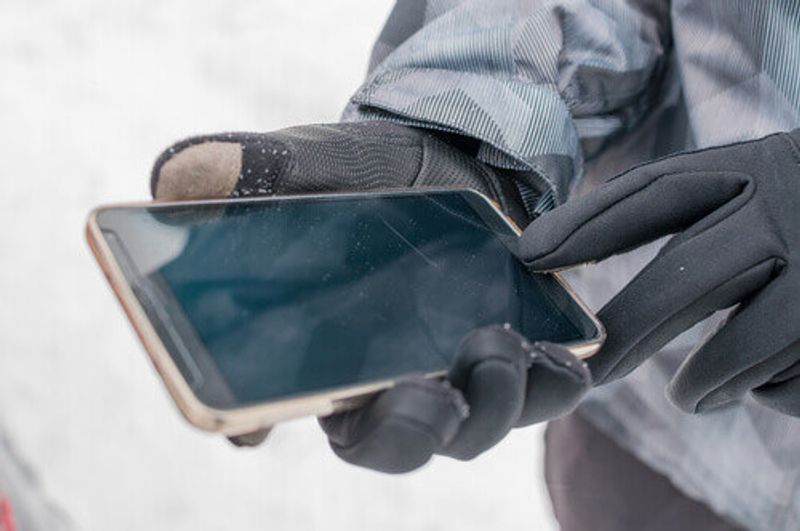 Snow spikes/cleats
These anti-slip traction shoes accessories like these will come in very handy towards navigating slippery roads and slopes. Just keep these handy as you will be expected to remove them before entering shops and restaurants.
Camera equipment
Pack away your mobile phone. Nothing short of a mirrorless or SLR camera combined with a tripod will capture the beautiful Northern Lights. According to Brune it's essential to have "a tripod and a camera that lets you adjust exposure and ISO settings manually." And while most tour operators bring along extra tripods (and will help you take photos), if you want to be certain, pack along your own like this one from Manfrotto made with high quality aluminium and has quick release plates so you can screw on an SLR camera, Go Pro or even an Osmo Pocket.