Looking for inspiration? Here are some of the most popular teahouse trekking routes in Nepal
Everest Base Camp
As the world's tallest mountain, Everest has a cachet no other peak can match. Unsurprisingly the trek up to Everest Base Camp is Nepal's most popular trekking route; deservedly so as it not only offers the opportunity to follow in the initial footsteps of great mountaineers and watch them as they prepare to push on to the summit, but also the opportunity to get a great view of the big one from the peak of nearby Kala Patthar. The route also passes through Namche Bazaar, Sherpa villages and several Buddhist monasteries along the way.
Length: 14–16 days
Difficulty: ****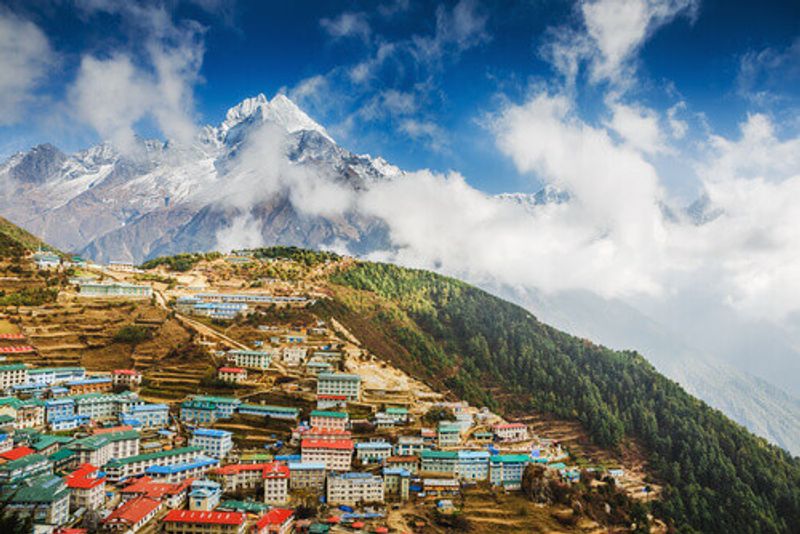 Annapurna Circuit
Another big hitter, this route allows trekkers to gradually acclimatize as they move up through a variety of terrains – from jungle and verdant valleys to high alpine scenery and arid peaks. This loop is not for the faint-hearted as it involves crossing Thorong La, one of the world's highest trekking passes (5,416 m) between Manang and Muktinath. However, it is worth the effort for the views of the Annapurnas, Macchapucchre, Dhaulagiri, Manaslu and Langtang Himal. Trekkers racing against the clock can take the less taxing and lower elevation Annapurna Base Camp trek, which typically takes a little over a week.
Length: 12–16 days
Difficulty: ****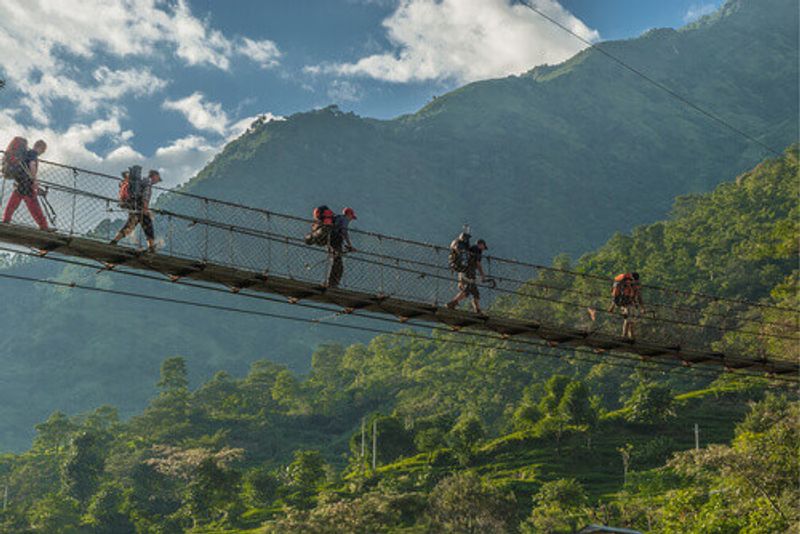 Everest Three Passes Loop
Although it is becoming increasingly popular, this monster mountain mission is only for those in tip-top physical condition. Widely regarded as one of the world's best treks, it takes in all the top spots of the Everest Base Camp Trek along with a dip over to the spectacular Gokyo Lakes region.
Length: 18–20 days
Difficulty: *****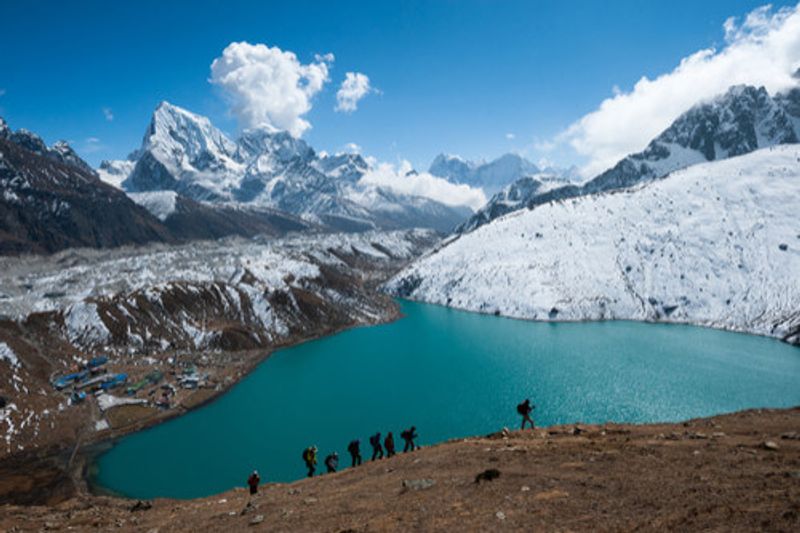 Langtang Valley
Those looking to avoid the crush of the more popular routes should head to Langtang Valley. Even though it is near to Kathmandu, it gets just as wild as the Tibetan highland routes. This used to be one of the more popular routes until the 2015 earthquake changed the landscape both physically and metaphorically. Expect glaciers, lots of culture and the diverse range of local flora and fauna against the ever-present stunning backdrop of the Himalayas.
Length: 7–9 days
Difficulty: ***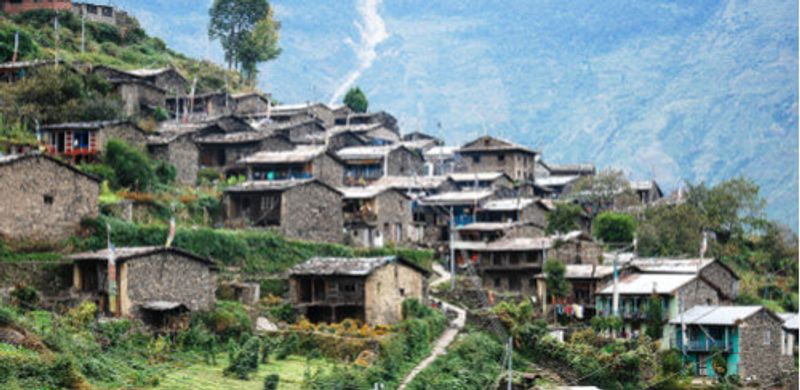 Manaslu Circuit
Another lesser-travelled route, this trek passes through Hindu and Tibetan villages on the way up to Mount Manaslu, the world's eighth highest peak. If you have the time, take a detour to the Tsum Valley; only around 4,000 people still speak this Tibetan ethnic minority's language.
Length: 16–18 days
Difficulty: ****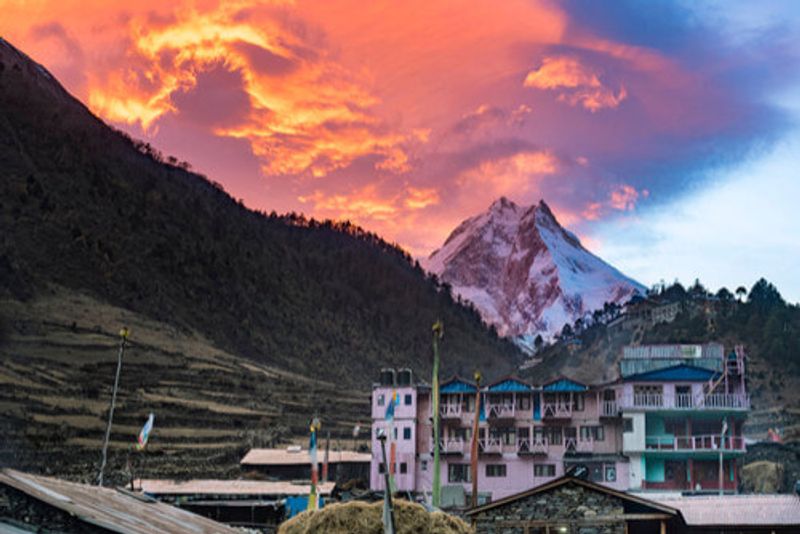 Gokyo Lakes
If you want those Everest view but without all those annoying tourists cluttering up your holiday snaps – this is the trek for you. The cobalt blue mountain lakes are truly breathtaking, although after catching your breath in the alpine scenery, meadows you'll hold on to it as you cross one of the numerous suspension bridges strung across deep gorges. The views from Gokyo Ri are said to be the best in the Himalayas, which surely means they are the best in the world!
Length: 10–12 days
Difficulty: ****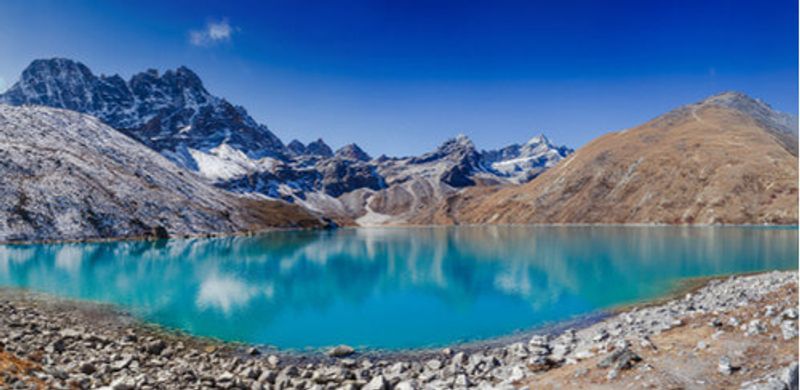 Upper Mustang
This region is typically arid, making it a safe bet during monsoon season, hence it can be trekked from May all the way through to October. It is also probably the most heavily Tibetan, as it is right across the border. But be warned, the proximity of the Chinese border means access is restricted and carries a hefty price tag, so you'll have to pony up quite a sum to take a trot on this mustang. Highlights include Buddhist monasteries and monks' caves carved into sheer rock faces.
Length: 10–12 days
Difficulty: ****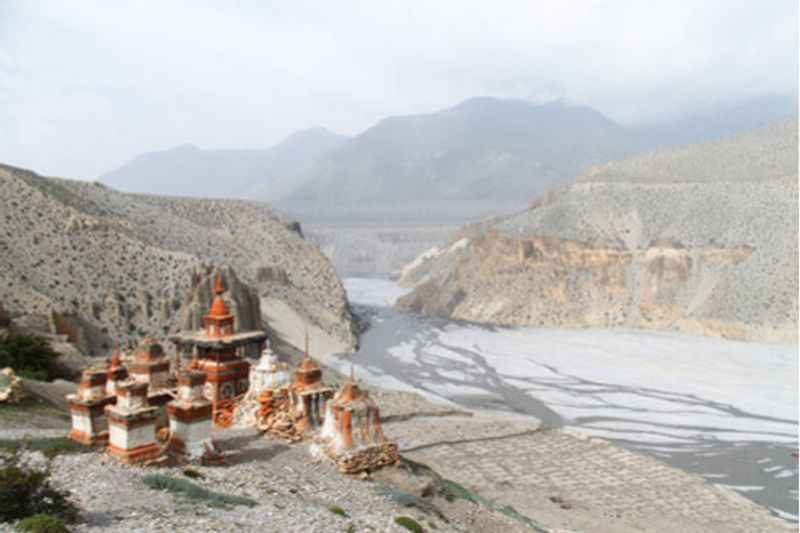 Ghorepani Poon Hill
Short, sweet and to the point – It would be unfair to label this as "Himalayan trekking for dummies", but this relatively easy route really offers an accessible and succinct trek while still offering stunning mountain views from Poon Hill. Go in spring to catch the rhododendron forests in bloom.
Length: 4–5 days
Difficulty: **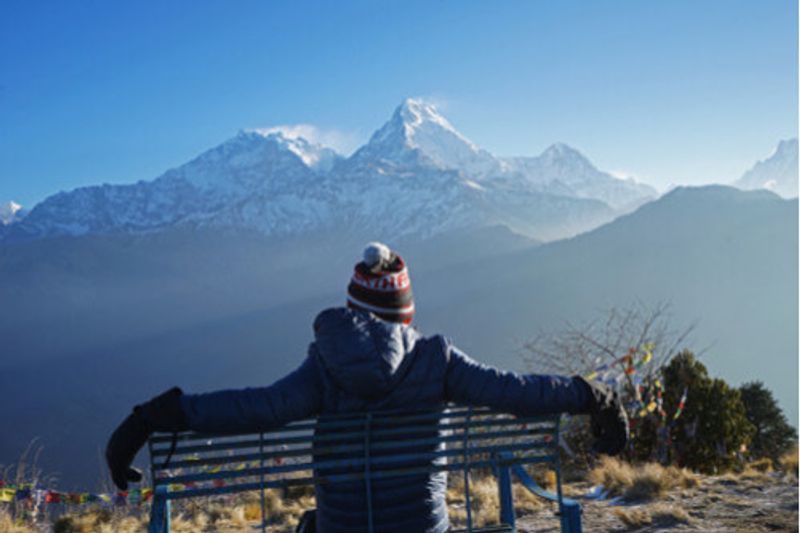 Kanchenjunga Base Camp Trek
Far out on Nepal's eastern flank, straddling its border with the Indian-controlled Sikkim lies Mount Kanchenjunga, the world's second highest peak - K2 has it beat by just 25 metres. This difficult trek goes through some of Nepal's most sparsely populated areas and is home to some of the region's most exotic wildlife – keep your eyes peeled for snow leopards, red pandas, Himalayan black bears, clouded leopards and Assamese macaques. Part trek, part high-altitude safari.
Length: 20–26 days
Difficulty: *****
Upper Dolpo
This lesser-visited hidden gem features stunning barren lunar landscapes and picturesque mountain views. The challenging route crosses a trio of high passes Magdalo La (5,350 m), Shey La (5,000 m) and Jeng La (5,110 m) involving prolonged climbs and difficult descents.
Length: 22–24 days
Difficulty: ****