Jordan is one of the jewels of the Middle East and on many bucket lists. But, when is the best time to go?
Somewhat of a chameleon, Jordan has many completely different sides – from ancient monuments to sweeping deserts, eerie moonscapes, and the Dead Sea. Travellers can experience the modern, safe city of Amman one day, and walk through a window to the past the next.


Jordan might be a desert country but it experiences the four different seasons quite differently.


In summer, temperatures soar all over the country and from Petra to the Dead Sea, the midday heat means you might need to limit most of your exploring to the beginning and end of the day. However, the heat is dry, and its low-season status means you may have the sights to yourself.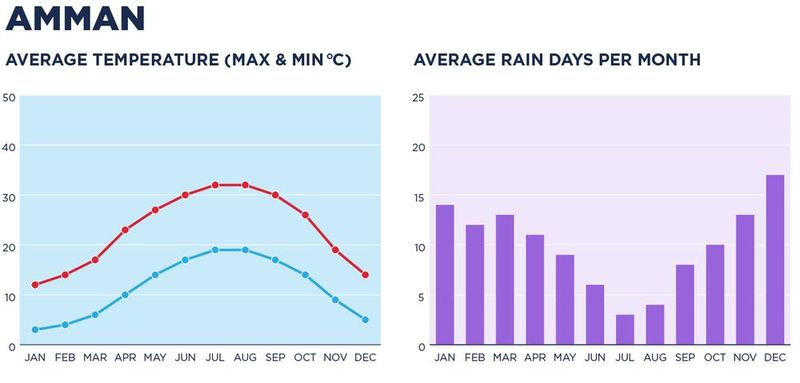 Both Amman and Petra experience summer averages around 31 degrees celsius, and in Wadi Rum, a few degrees warmer. On the Dead Sea, temperatures spike up to 39 degrees – luckily there is plenty of water around to take a dip!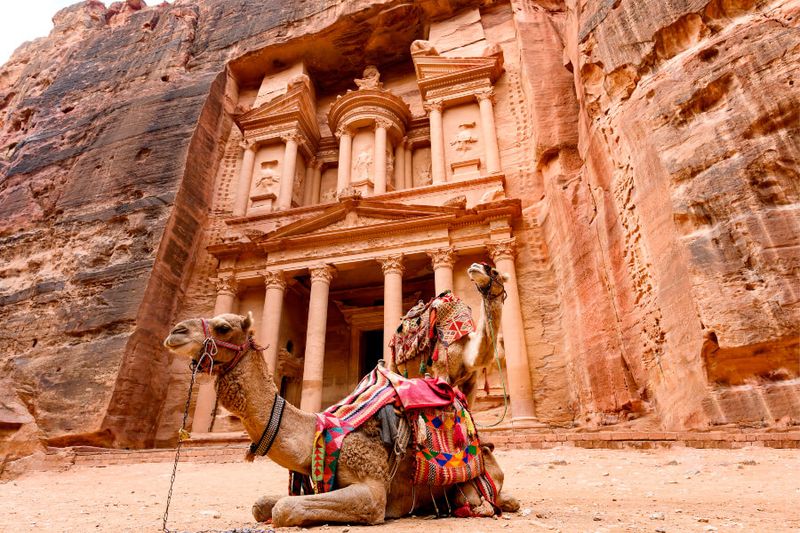 Autumn is a more popular time to travel, thanks to milder temperatures. The ancient ruins of Jerash can be comfortably explored, Petra experiences a little rain, and the dunes of Wadi Rum look spectacular at sunrise.


In Amman, temperatures typically drop to 27 degrees celsius in October, while Petra will be around 26 degrees, the Dead Sea 34 degrees and Wadi Rum 28 degrees.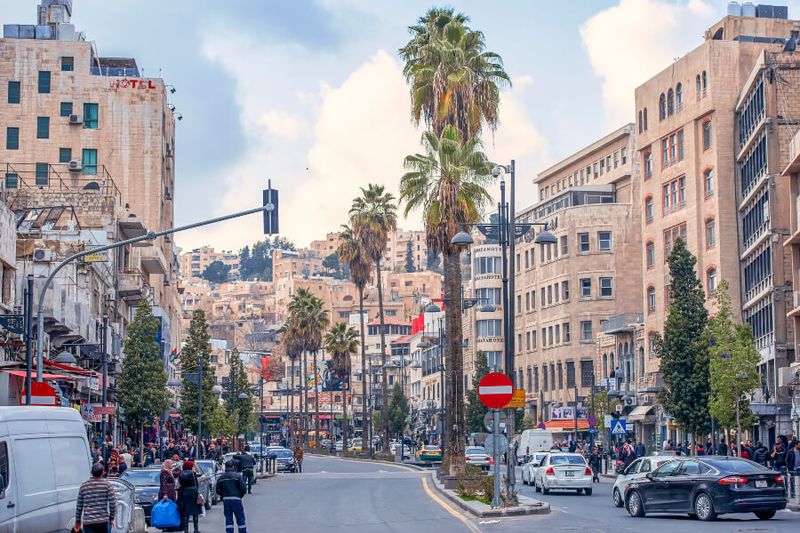 December kicks off the winter season in Jordan and desert temperatures drop significantly, with very cool nights and even some snow. The majority of Jordan's rain also falls during this period. Winter temperatures average around 12 degrees celsius in Amman, 13 degrees during the day in Petra and Wadi Rum, and a pleasant 20 degrees at the Dead Sea.


As the country comes out of winter and into Spring, temperatures warm in the day, but are often still chilly at night. Flowers start to pop up in the valleys, and landscapes are lush after the winter rain. The Dead Sea remains one of the warmest parts of the country.


The sights of Petra and Amman are enjoyably explored in spring, with temperatures around 22 degrees celsius, while desert camping around Wadi Rum will be comfortable at 24 degrees. By mid-spring, the Dead Sea is already back into the thirties.


Your experience in Jordan will be nothing short of diverse in the best way possible.
When will you go?
Where else do you want to visit?