The annual Jerash Festival is a serious culture fix in a unique location. Here's the lowdown on what to expect in 2020
A beautifully-preserved ancient Roman citadel with ceremonial arches and original amphitheatres, the city of Jerash is an incredible place at any time of year. But come July, the wonder of this northern Jordanian town steps up a gear. Already steeped in history, the enchanting archaeological site becomes a cultural hotspot as musicians, dancers, poets and theatre groups come together for the Jerash Festival of Culture and Arts.
The Jerash Festival has been running since 1981 and is a major highlight of the cultural calendar, both in the Middle East and beyond, welcoming over 100,000 visitors each year.


While dates and specifics of the 2020 festival have not yet been announced, the 2019 line-up was a showcase of traditional Arab music and Arab pop, alongside opera, folk music and dance, ballet, poetry and film. Performances took place at five venues: the North and South Theatres, Temple of Artemis, Sound and Light Theatre and the Main Square.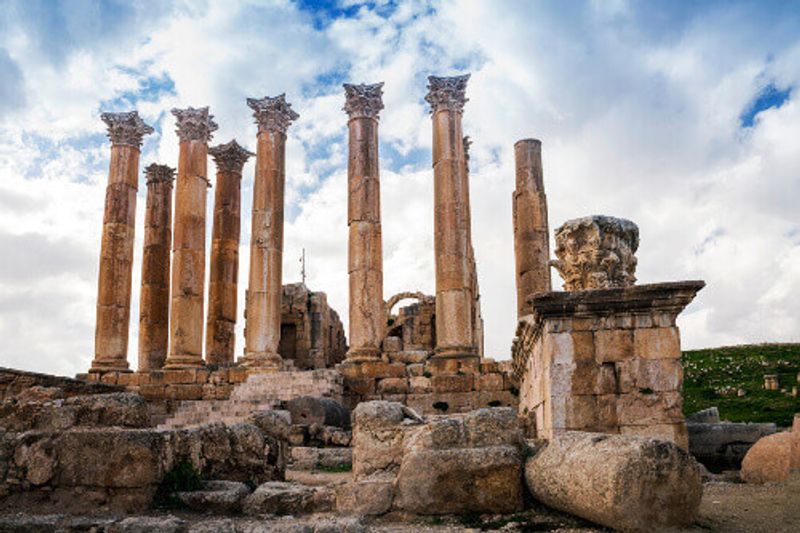 In 2019, the two-week festival began on Thursday, July 18 with an official opening ceremony, followed by a performance from Omar Al-Abdallat, the Jordanian singer-songwriter credited with popularising Bedouin music. The following night saw the 'King of Romance', Lebanese singer Wael Kfoury, pack the South Theatre, while acts on the first Saturday included one of the coolest Lebanese voices on the Arab pop scene, Nancy Ajram.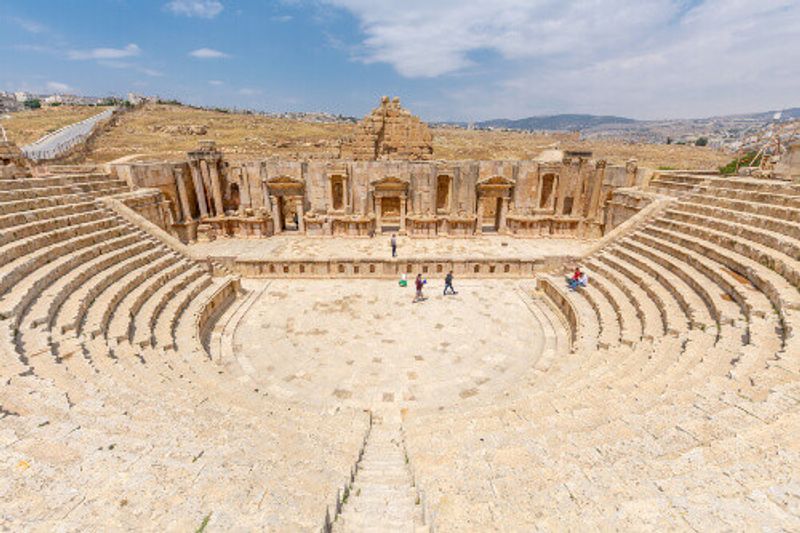 The following week, artists and performers joined Jordanian pop star, actress and TV presenter Diana Karazon, and Palestinian pop singer Mohammed Assaf, who rose to stardom after winning Arab Idol. Lebanese artist Marcel Khalif put on a more traditional performance, combining Arabic music with Western elements and modern poetry. Another highlight was Jordanian indie band Autostrad, whose music is influenced by rock, reggae, Latin and funk.
Last year's spoken word line-up featured internationally-acclaimed Bahraini poet Qassem Haddad, known for his free-verse poetry, and poet Sajida al Moussawi from Iraq, as well as poetry contests and seminars. Meanwhile, 2019 saw the first Jerash Film Festival present screenings of short Jordanian and Arab films in the Sound and Light Theatre.


During the two-week festival, exhibitions took place showcasing Jordanian crafts and traditional food. People wandering the colonnaded streets could enjoy artistic demonstrations and take part in craft workshops – all of which were set against a backdrop of sandstone ruins, lit by the setting sun.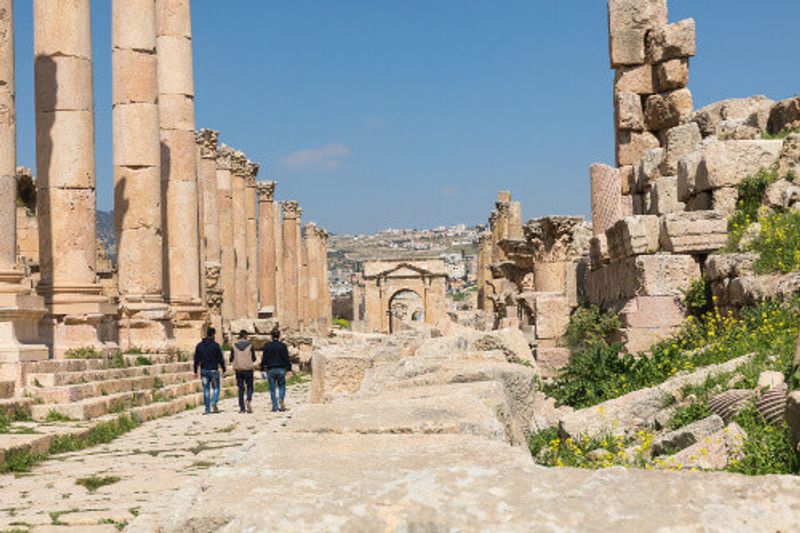 "It's one of my favourite festivals to attend every summer!" says Amman resident, Rose Haddadin. "Seeing the Jerash ruins come alive at night with lights, music, and people from all over the world is a magical experience."


More info
The Jerash Festival will take place July 2020, however dates have not yet been confirmed.


Head to jerashfestival.jo for the full line-up in Arabic, or enter jerashfestival.jo into Google and click 'Translate this page.'


There are regular updates on Facebook @Festival.Jarash, but again, non-Arabic speakers will need to get busy with Google Translate.


Once the Festival kicks off, events are listed in English in the official souvenir news sheet, the Jerash Daily, and Amman's English-language newspapers.