From sights to scenery and five-star fare, Japan is the ultimate Asian all-rounder
Japan is undoubtedly one of the hottest destinations in the world right now, and for good reason. This geographically blessed country is spectacular year-round, easy to navigate and packed with ancient sights. In between attractions, dine on delicious Japanese fare, from katsu (deep-fried meat covered in panko crumbs) to fresh nigiri, or share a drink with locals at an izakaya (Japanese pub).


Whether you're preparing for an upcoming trip or planning your next one, here, a first timer's guide to Japan.
Expect a language barrier
One of the first things people will tell you about Japan is that English is hard to come by (excluding western travellers). Although this statement is generally true, the language barrier isn't something to fear. In fact, compared to other non-English speaking countries, Japan is well-equipped to conquer any communication problems. Many restaurants have models of food in their windows, or pictures in their menus for people to point to, while most train stations have bilingual signage in Japanese and English.


If you're truly concerned with the language barrier, download a translation app that works offline, learn a few Japanese words or stick with a tour guide who can bridge the gap. There is no need to feel nervous; Japanese people are incredibly friendly and there's not much a smile and hearty arigato (thank you) can't fix.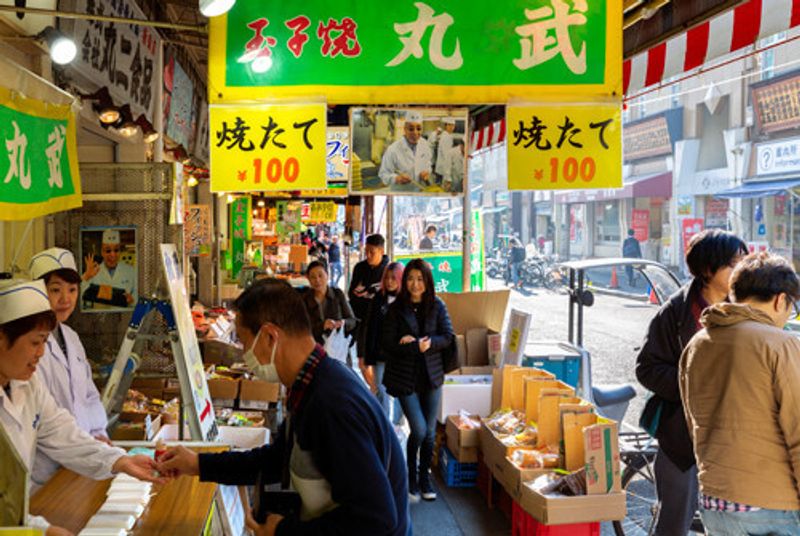 Don't fear public transport
Japanese public transport is world-class and simpler than you may think. While there are many different lines, from regular express trains, to underground metros and of course, the famous shinkansen (bullet train), all are easy to navigate. Most train stations even have platform signage in English and Japanese, as well as symbols denoting regular or bullet trains. When in doubt, consult a staff member – if they don't speak English, they can point you to someone who does. Alternatively, get familiar with a maps app before your trip; many provide detailed transport information, right down to the platform trains will depart from.


Investing in a JR Pass will enable you to catch many Japanese trains (excluding the Nozomi and Mizuho trains on the Tokaido, Sanyo and Kyushu Shinkansen lines). If underground train travel is your preferred way to get around, avoid purchasing individual train tickets and buy a rechargeable IC Card at the start of your journey. Simply tap the card as you enter the station, and recharge at a ticket machine. While many different IC cards exist across Japan, they can all be used throughout the country, no matter which city it was bought in.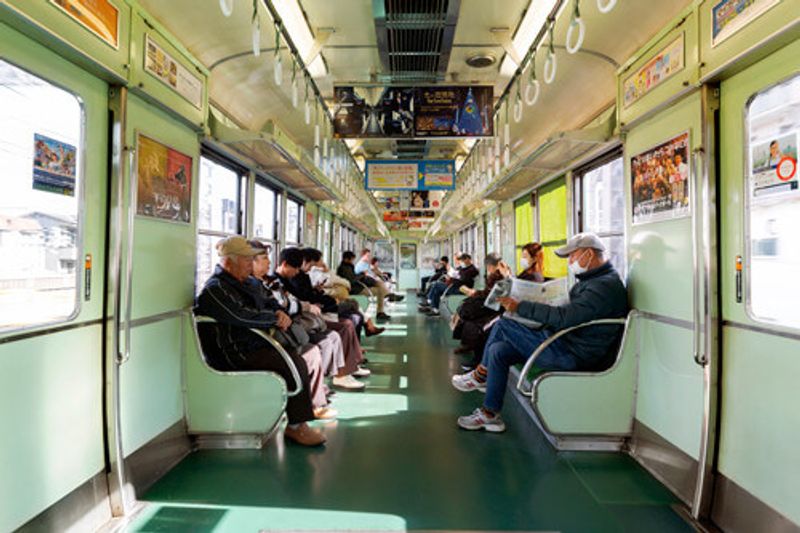 Try all the food
When travelling somewhere unfamiliar, it can be tempting to gravitate towards familiar western fare. But Japanese food is hugely diverse, with flavours to suit every palate – avoiding local dishes would be doing yourself a disservice. Ease into the cuisine with gyoza (dumplings), or assorted tempura with a side of rice and nukazuke pickles (fermented in rice bran). Then, graduate to steaming bowls of noodle soup, from tonkotsu ramen (pork bone broth) and chashu (braised) pork, to hoto (udon noodles in miso soup). If you're feeling brave, opt for natto (fermented soy beans) or fugu (puffer fish).


A great way to sample different delicacies is with a kaiseki (multi-course) dinner, featuring finely prepared veg and proteins.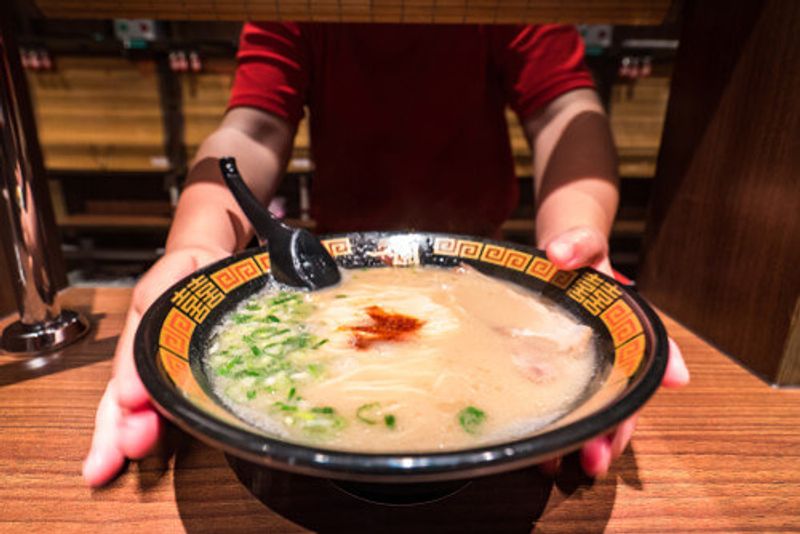 The toilets are a hi-tech dream
Japanese toilets are one of a kind. Unlike other parts of the world, where standards tend to slip outside of hotels or restaurants, the loos across Japan are remarkably advanced and well maintained. Far from the regular single or dual flush, Japanese toilets are a hi-tech affair. Most are equipped with a control panel that allows you to change everything from seat temperature to the water pressure of the built-in bidet. Some public toilets even have speakers that make noise when someone sits down, to conceal any sound. If there's one thing you don't need to worry about in Japan, it's the toilets.
Convenience stores are your friend
Australian convenience stores have nothing on the Japanese equivalent. Far from basic corner shops peddling overpriced junk food, Japanese convenience stores sell everything from packaged snacks to wacky kitkats, hot fried chicken and even bento boxes. They're also the best places to withdraw cash, as almost every store is fitted with an ATM that accepts foreign cards. There are over 20,000 7-Eleven stores across the country, in addition to chains like Lawsons and Family Mart. No matter which you visit, do yourself a favour and try the onigiri.
Swap coffee for tea and wagashi
These days, it's not hard to find a good cup of coffee in Japan; trendy cafes are popping up all over the country. But if you can go without, swap your regular cup of joe for tea and wagashi (traditional Japanese sweets). It's believed that ceremonial tea drinking originated in ancient China and was first practised in Japan by Zen monks during the 12th century. Over the years, its purpose has evolved beyond spiritual, but the old rituals around its preparation and consumption are still cherished.


Today, Japan is home to some of the finest green tea in the world and tea rooms across the country still prepare it according to the traditional choreography, along with wagashi like mochi (glutinous rice balls), or manju (small cakes typically filled with red bean paste).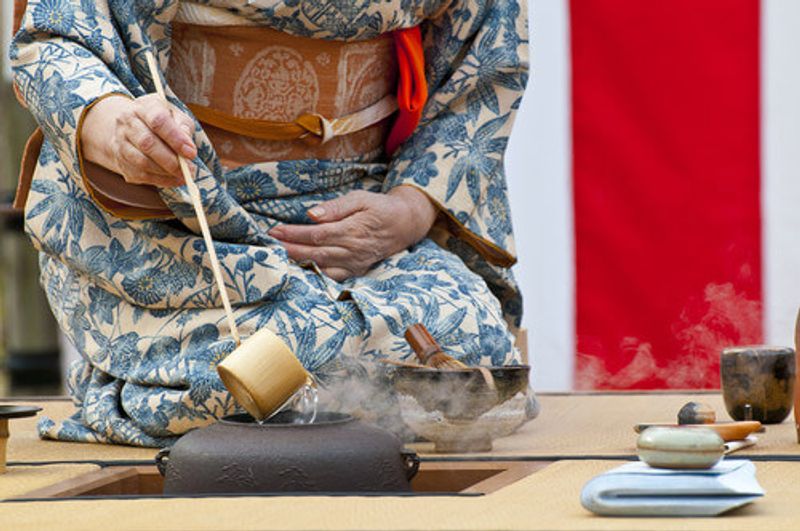 Embrace the weird
Japan is known for its eccentricity. Head deep into Tokyo's Akihabara neighbourhood, or Osaka's downtown Shinsekai district and you'll be bombarded with colour, neon signage and anime paraphernalia. But unlike other countries, this quirkiness isn't a gimmick, nor is it reserved for nerds; it's an important fabric of Japanese culture that anyone and everyone can enjoy. Many of the wildest restaurants serve delicious food, while the strangest activities attract crowds young and old.


To immerse yourself in this side of Japan, visit one of the many themed restaurants, from Harajuku's Kawaii Monster Cafe, to the Robot Restaurant in Shinjuku.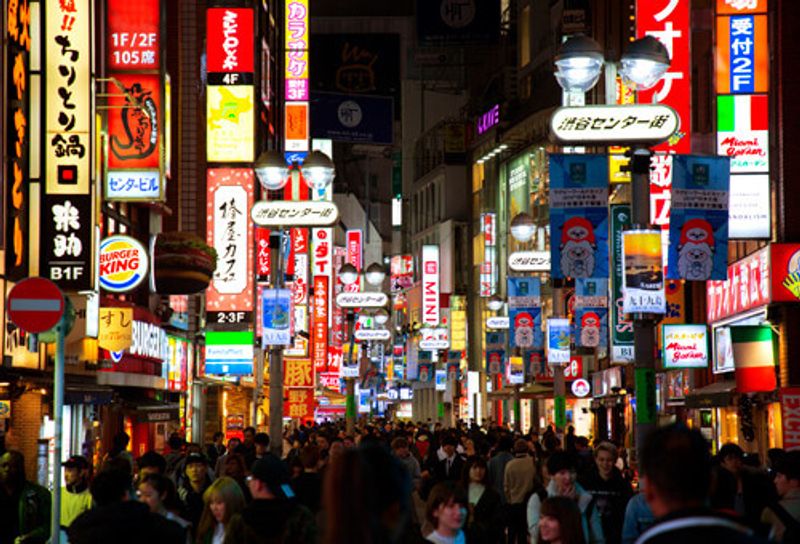 Handy tips
Plugs: Predominantly type A (two straight prongs), occasionally type B (two straight prongs, one round)
Public toilets: In larger cities, they're ubiquitous, but in rural areas, you'll need to use facilities at restaurants, hotels, train stations etc.
Money: Currency is the Yen - most chains and hotels will accept card, but Japan is still predominantly a cash economy. Convenience stores are the best places to withdraw cash.
Tipping: Similar to Australia and New Zealand, tipping isn't required or expected. If you leave change at a restaurant, don't be surprised if someone chases after you to return the money, thinking it was a mistake.