One of Japan's oldest castles is undoubtedly its most spectacular
Located in Japan's Kansai region, less than an hour on the shinkansen (or bullet train) from Kyoto or Osaka, the city of Himeji is known for one thing: its remarkable castle.
Himeji Castle, also known as Shirasagi-jo or White Heron Castle thanks to its white exterior, is widely regarded as the finest in Japan and certainly one of the oldest still standing. This immaculate example of feudal-era architecture was not only a masterpiece of its time, but also highly advanced in its defensive measures. In 1993, the site was recognised as a global treasure, and became one of the country's first UNESCO World Heritage Sites.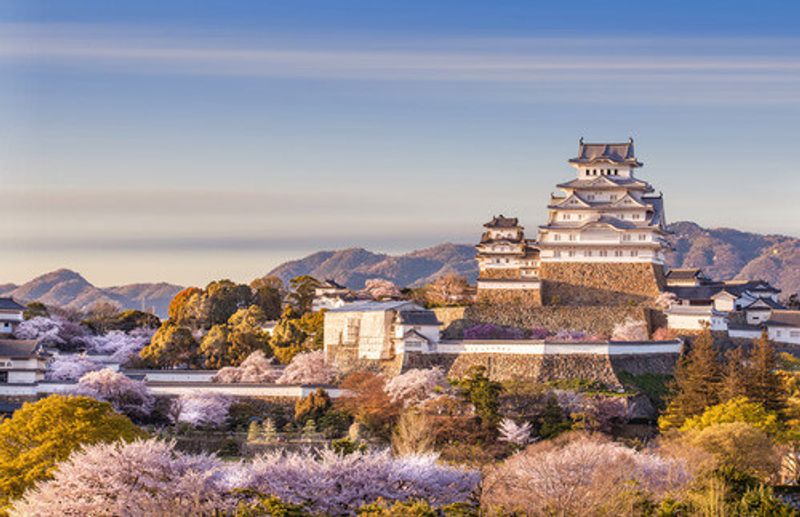 The origins of Himeji Castle can be traced back hundreds of years to 1333, when a samurai named Akamatsu Norima built a fort on the hilltop where the complex now stands. Over the years, the site was torn down, rebuilt, fortified and expanded until its final major remodel in the 17th century, which transformed it into the castle we see today.
During World War II, the city of Himeji was heavily bombed but remarkably, the castle survived. In the time since, it has weathered earthquakes, fires and the elements to remain one of Japan's twelve original castles, and thanks to extensive renovations between 2009 – 2014, it looks more spectacular than ever.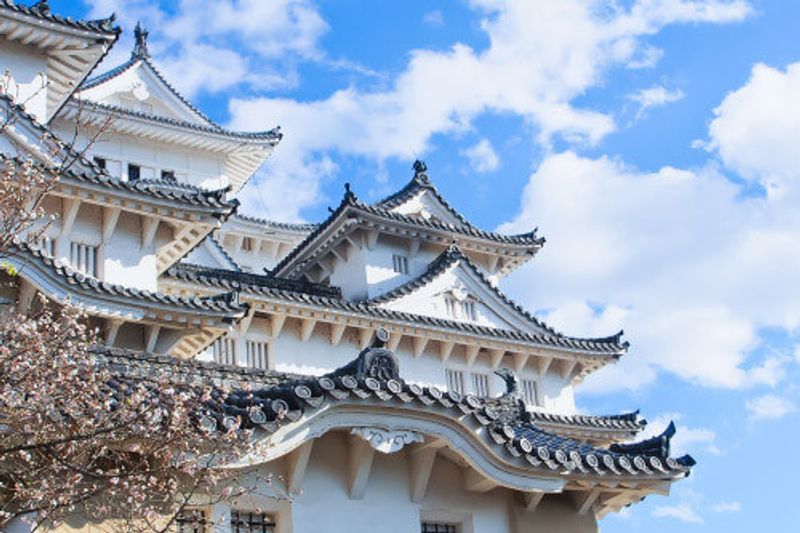 Shirasagi-jo is just under 2km away from Himeji station, so upon your arrival, set off north and you'll soon spot it in the distance. Those with limited mobility should jump on the loop bus, which leaves from Himeji station and drops passengers off at the castle. The main gate, known as Otemon, is the place to snap your shots of the castle; visit in spring to see dozens of blooming cherry blossoms.
Allow plenty of time to explore - Himeji Castle is one of Japan's largest. In total, the castle complex is made up of 83 buildings and stretches across 264 acres, encompassing a six-storey donjon (main keep) and several smaller keeps, protected by ramparts and moats dating back to the 17th century.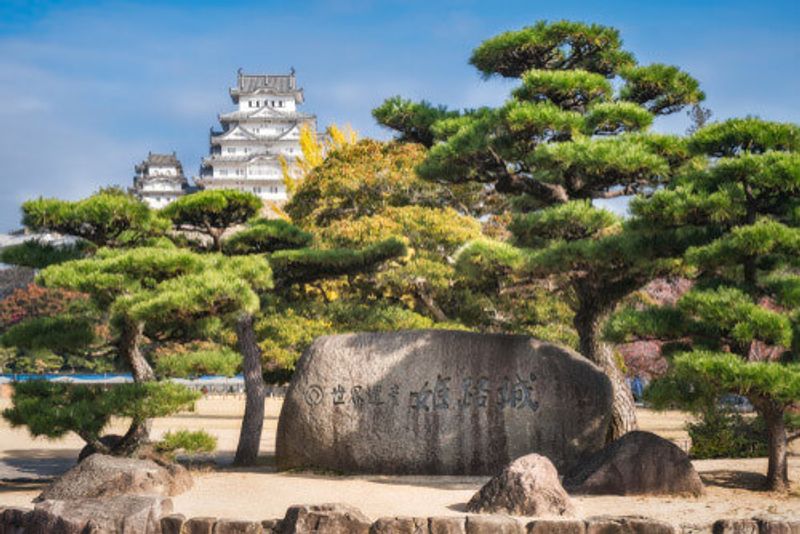 Visitors are encouraged to follow the marked route around the castle and up the main keep. Inside, signs explain aspects of the building like its structure and construction techniques; while it's no longer furnished, exploring the interior is still worthwhile to get an idea of how it would have looked years ago. If you can climb the steep stairs to the top, you'll be rewarded with great views across the complex and beyond.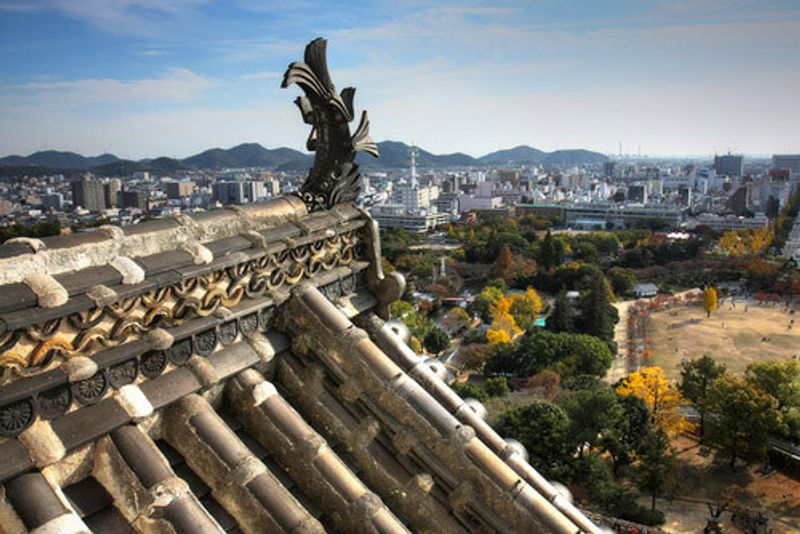 To fully appreciate the grandiosity of Himeji Castle, set aside some time to tour its immense grounds. Paths wind across the site, guiding people through the complex and around the inner moat. You can even take a traditional wasen boat ride on the moat for a different perspective of the castle. If you're a fan of Japanese horticulture, dip next door to the lovely Kokoen Garden.