You'll never be bored in Kyoto; Japan's ancient capital is brimming with things to do
Kyoto is a traveller's dream. It's safe, easy to navigate and well-connected to public transport. Its status as one of Japan's oldest cities means it's home to exquisite relics such as the former Imperial Palace and Nijo Castle, a lavish residence from the Shogun era. Alongside these architectural delights are outdoor attractions like Arashiyama Bamboo Grove and some of the best food in Japan.
Whether you're eager to explore the city on foot or you're looking for a uniquely Japanese experience, here's how to spend a free afternoon in Kyoto.
Start in the Higashiyama district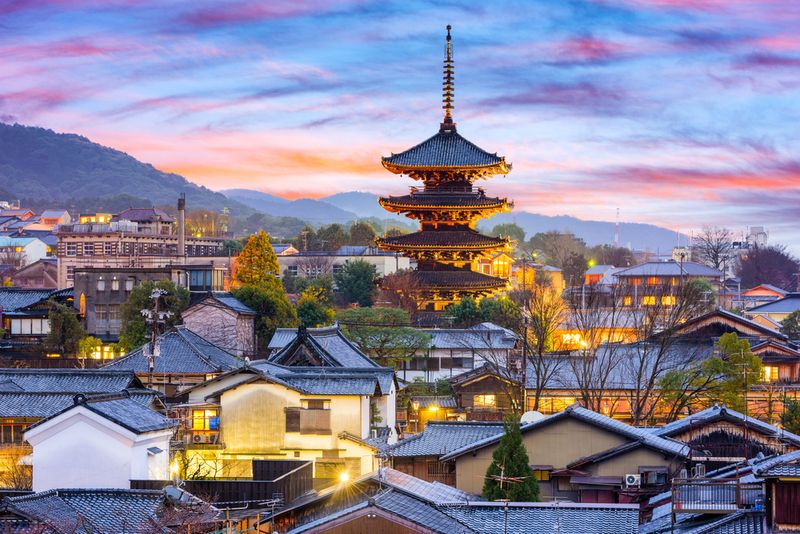 The Higashiyama district is a hilly area in eastern Kyoto. With streets full of traditional tea rooms and wooden, gable-roof buildings, it's as close to jumping back in time as you can get.
Start on Kiyomizu-Zaka Street and follow the flow of foot traffic uphill towards the pagoda. Along the pedestrian path, you'll find shops selling souvenirs, sweets and locally made pottery. This is the place to grab a fan or a pair of hand-carved chopsticks for your loved ones at home.
Stop for a kimono fitting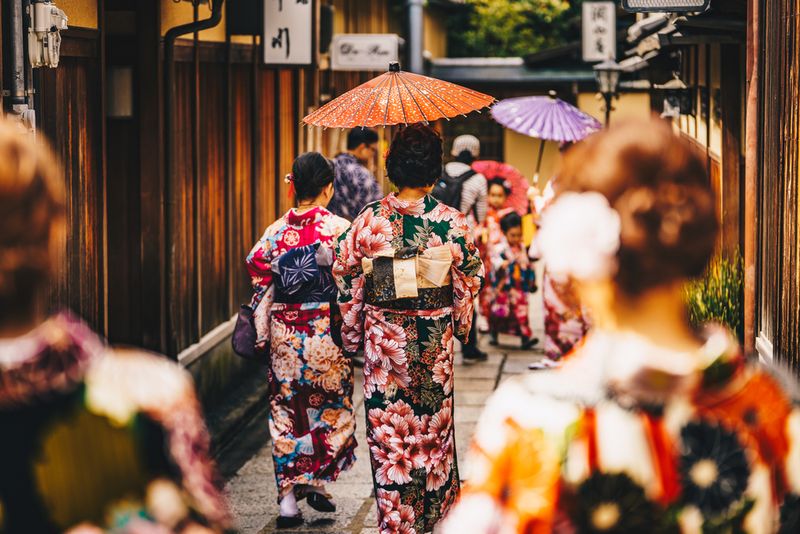 What better place to try on Japanese garb than in the historic heart of Kyoto? There are many kimono rental stores dotted throughout the district but Okamoto is said to be one of the oldest, dating back 180 years.
Okamoto offers many different rental packages, depending on whether you're looking for a basic kimono, obi belt and bag or you're willing to shell out for a full outfit including hair accessories, socks and wooden sandals. It's a good idea to allocate one to two hours for your fitting.
Make your own tofu for lunch at Okabeya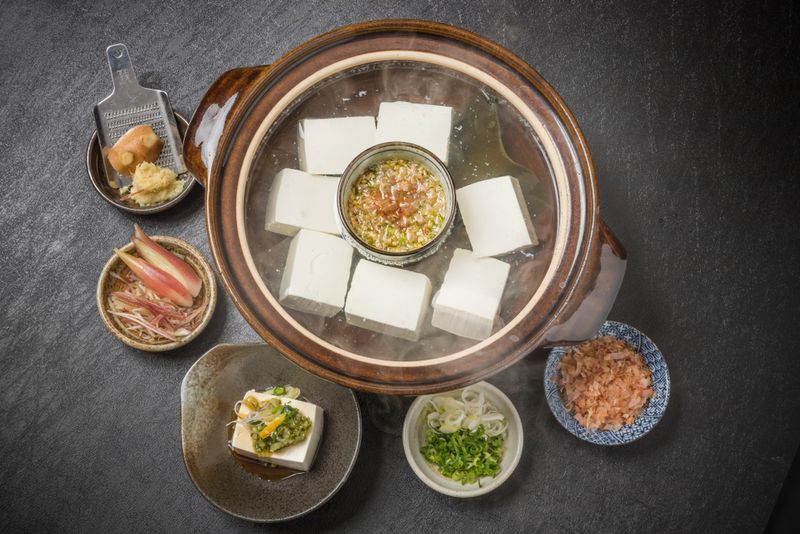 Kyoto is thought to have some of the best tofu in Japan, thanks to its fresh mountain spring water and thriving soybean crops. Tucked off Kiyomizu-Zaka Street, Okabeya is the place to try many different tofu dishes, including traditional favourites like yudofu – tofu boiled in seaweed stock – and miso-glazed dengaku tofu. Or, prepare the tofu yourself, right at your table.
The eatery offers diners the option to make their own tofu by stirring house-made soy milk on a hot plate and mixing in nigari powder until the mixture begins to firm. Enjoy your fresh tofu while steaming hot with a cup of sencha green tea.
Explore Kiyomizudera Temple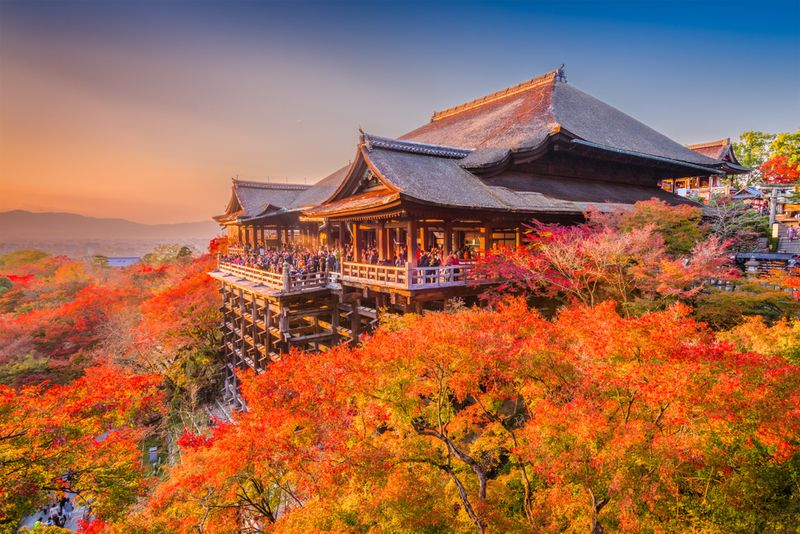 Continue up Kiyomizu-Zaka Street and you'll eventually come to Kiyomizudera Temple. This treasured Buddhist temple has sat in the treetops of Mt Otowa for over 1000 years. While Kiyomizudera's original structures have been damaged by fire many times throughout its history, most of the current buildings still date back to the 17th century.

Enjoy an afternoon matcha tea at Kasagiya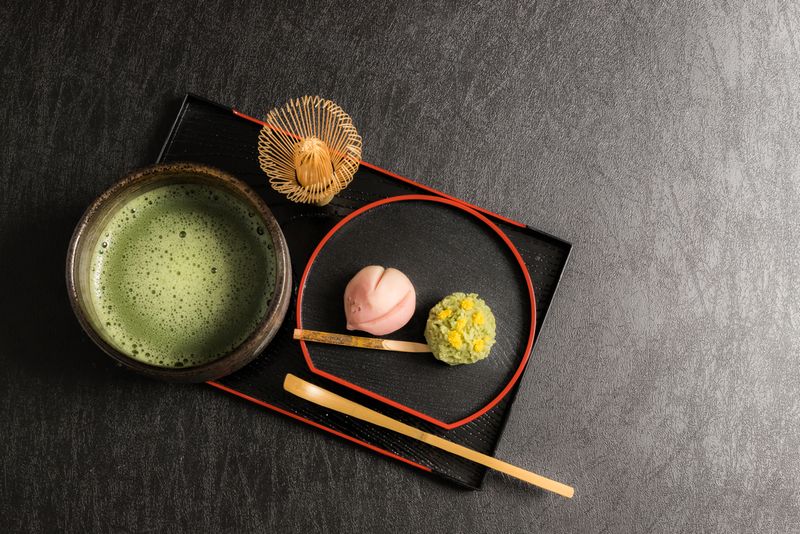 Cap off your afternoon at a Japanese tea house. There are plenty of places to relax with a cup of matcha tea around Higashiyama but Kasagiya has been serving hot drinks and wagashi (confections) for over 100 years. Head to this quaint cafe to sample tea with house-made ohagi (glutinous rice and sweet red bean paste).
Get there: Many of our Japan tours include some free time to explore Kyoto, as well as in-depth guided sightseeing to experience the must-see delights of this ancient capital. Browse our Japan tours below or give us a call – we'd love to help you find the perfect trip.