Ireland's capital has become a European tech hub and brought along all the perks that come with it
Ireland's capital is a wonderful heady blend of Georgian architecture, Guinness-soaked pubs and trendy coffee shops. No longer is it known for drunken rugby tours and wild hen-dos (though you can still find plenty of them along Temple Bar).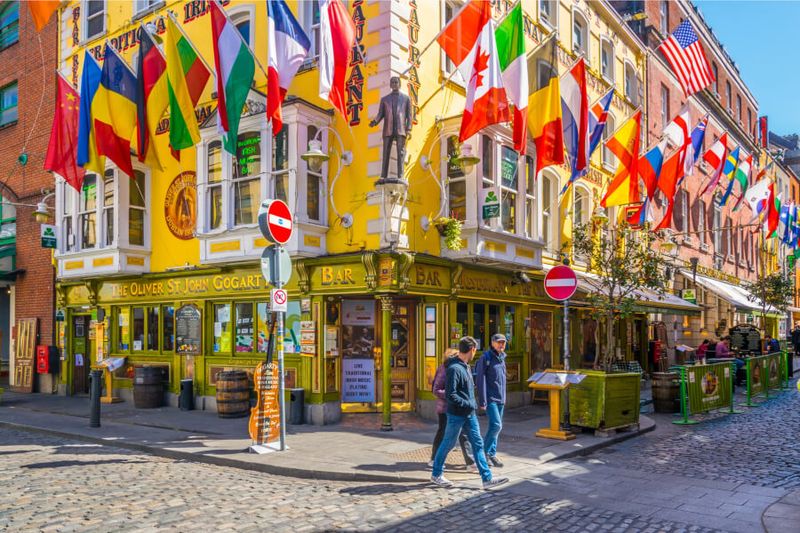 Dublin has become an elegant, sophisticated city, thanks in part to the economic boom of the late 1990s that gave Ireland the title of Celtic Tiger. Although the country's economic bubble burst during the financial crisis of 2008, since 2014 it has seen a return to rapid growth and global tech giants including Google, Facebook and Airbnb have made Dublin their European headquarters. Today, the former industrial area around the docks is known as Silicon Docks and shiny glass buildings have replaced rusty old cranes.


Ireland's position in the EU and proximity to the UK, combined with a highly-educated, English-speaking population has made it a top destination for global investors. And this has caused a positive knock-on effect for the city, with coffee shops, trendy wine bars and high-end restaurants springing up to cater to the increasingly well-heeled, international population that call Dublin home.


As well as the economic benefits, Dublin attracts visitors mainly because it is a stunningly beautiful city. Georgian squares dot the city centre, and tall townhouses run alongside the River Liffey. The untouched architecture has made Dublin the backdrop for many a period drama.


Trinity College, founded in 1592, and its stunning grounds were modelled on colleges in Oxford and Cambridge and certainly rival their British siblings for looks, with its impressive architecture and the soaring arches of its library.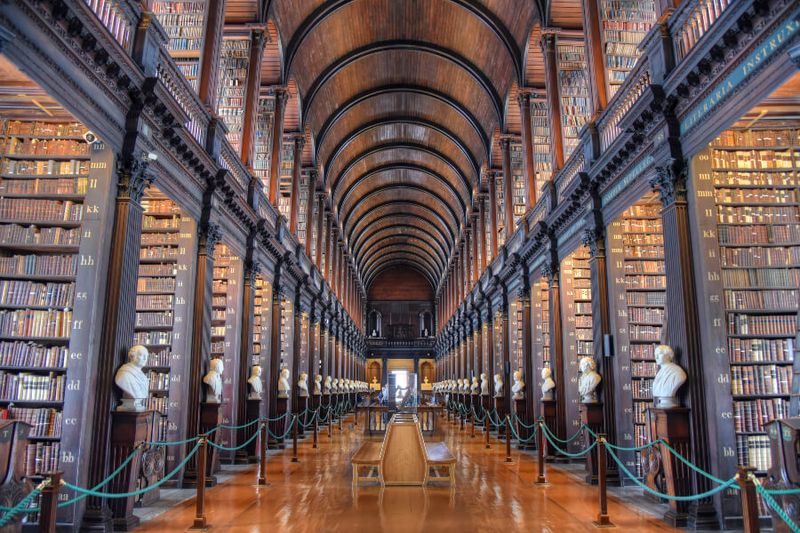 Grafton Street runs through Dublin and is where many of the city's main shops, boutiques and cafes are located. At one end of the street is Saint Stephen's Green, Dublin's answer to Hyde Park, and a perfect little corner of calm in this bustling city. During the summer months it comes alive with picnickers, performers playing on the park's bandstand and students enjoying the bright sunshine.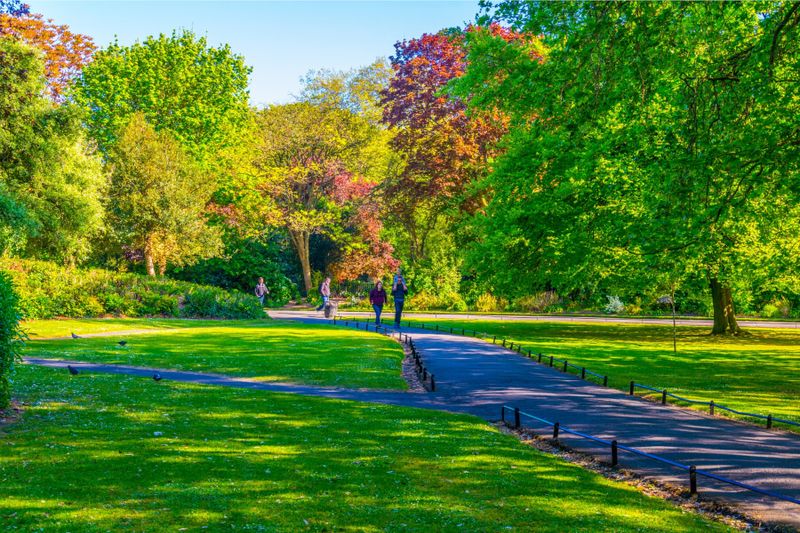 The Little Museum of Dublin, tucked away in a beautiful Georgian townhouse overlooking Saint Stephen's Green, tells the story of 20th century Dublin through a wonderfully eclectic selection of exhibits, models and magazines. There is an entire room dedicated to Dublin rockers U2 and a comic telling the story of the 1916 uprising against the British.  


The neoclassical Custom House that sits on the north bank of River Liffey and Dublin Castle in the centre of the city are both iconic landmarks providing an imposing backdrop to the city.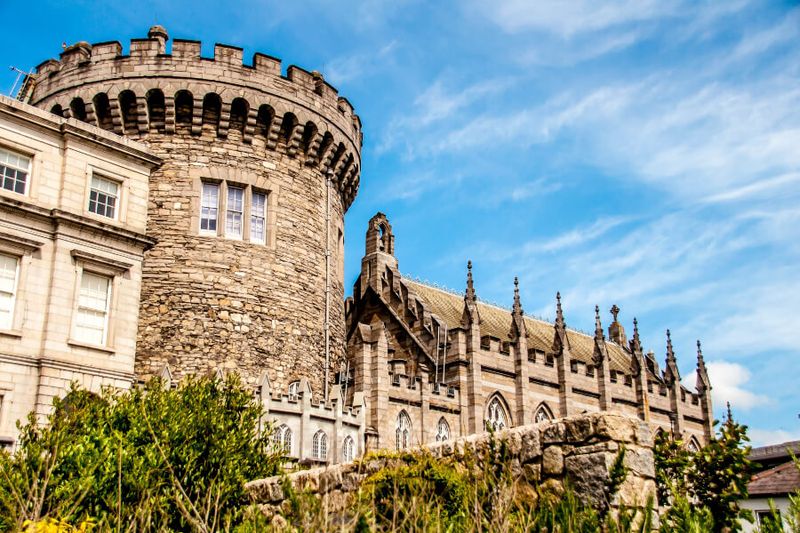 Ha'Penny Bridge, an iron pedestrian bridge built in 1816 (and named after the toll charge it imposed) crosses the river at Temple Bar. It is this riverside nightlife district that tourists come to drink overpriced whisky and party the night away. For a real bar experience, avoid the Temple Bar and head to the Stag's Head – a true Victorian-era Dublin pub with wood-panelled snugs and some of the best Guinness in town.
However, there is nowhere better to sample Guinness than where it is actually brewed. The Guinness Storehouse is a fantastic interactive experience set over seven floors, where visitors can learn not only about the stout but the history of the city as well. The rooftop bar offers stunning 360-degree views of Dublin to be enjoyed with a well-deserved pint.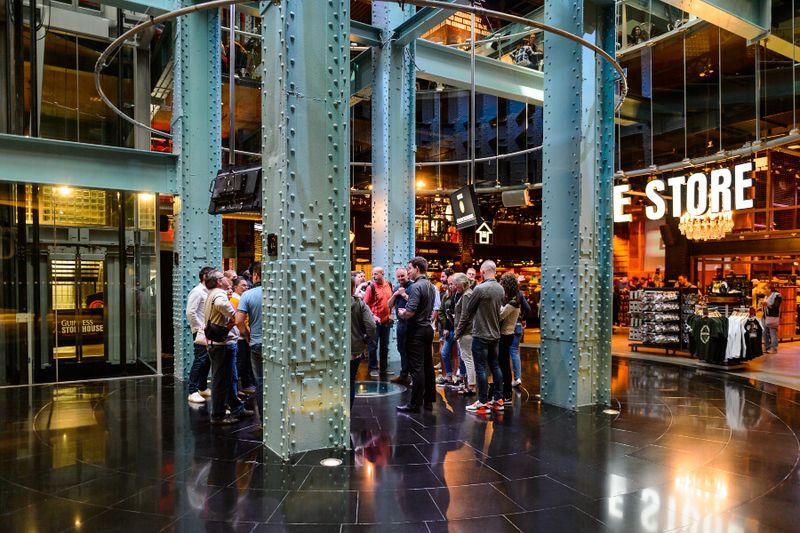 Forget what you've heard about Irish food being dull boiled lamb and sloppy mash. Dublin is the capital of Ireland's culinary revival and cuisine from around the world can be found in the city. Modern takes on Irish classics can also be found in venues such as the ever-so-trendy Fade Street Social and more traditional dishes such as fried liver, steak and Guinness pie or freshly shucked oysters can be found in most pubs and restaurants. For something a little more exquisite, the Shelbourne Hotel is the place to see and be seen in a stunning setting.