An adventure to magical Persia is worth every bit of planning and preparation it requires
Iran and its treasured sights have wowed adventurous travellers for years, but this Middle Eastern nation is gradually transforming into an accessible destination for all.
If fear of the unknown has kept you from exploring ancient Persepolis, or Tehran's Grand Bazaar, shake off your worries; Iranians are reputed as some of the friendliest people in the world.
Iran is a destination that requires preparation - if you're considering a trip, or getting ready for your upcoming holiday, here's everything you need to know.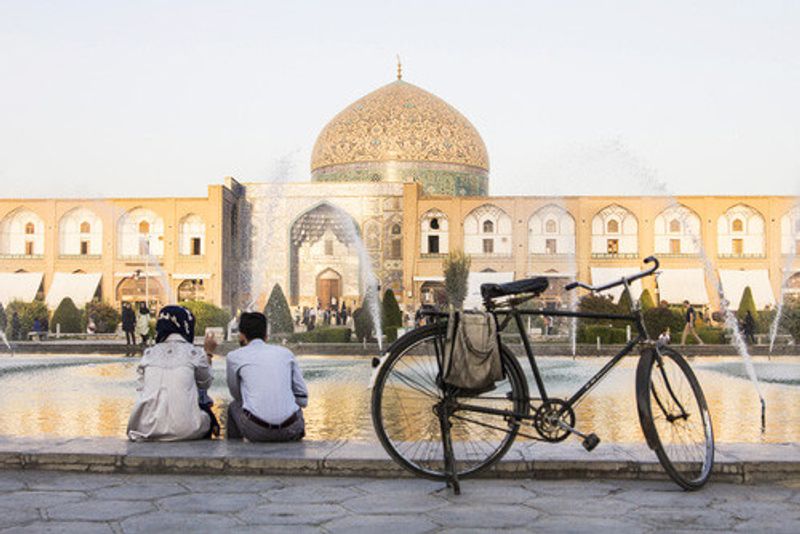 Visas
Almost all nationalities require a visa for entry into Iran, including Australians, New Zealanders and Canadians. While the process differs depending on your citizenship and country of residence, it can be complex, so allow plenty of time for your application to be processed prior to departure.
For Australians, applications for a tourist e-visa can be made directly via the Embassy of Iran online, once your itinerary is finalised. You will require information such as your travel documents, copies of your passport and a digital image, among other things to submit your application. If you would prefer not to handle the application yourself, you can engage a third-party processing service such as Visalink – Inspiring Vacations customers are eligible for a 35% discount.
Those travelling with Inspiring Vacations don't have to worry about visa acquisition processes. Once your booking is finalised, our customer service specialists will provide you with detailed requirement instructions and begin the authorisation process for you, ensuring your visa will be available when you land in Iran. For AU passport holders, the visa will be approximately €145EU, and for NZ passport holders approximately €150EU, to be paid in cash upon arrival.
Whichever application method you opt for, remember that conditions, requisites and costs can change at any time, so it's best to consult your country's Foreign Affairs website before submitting an application.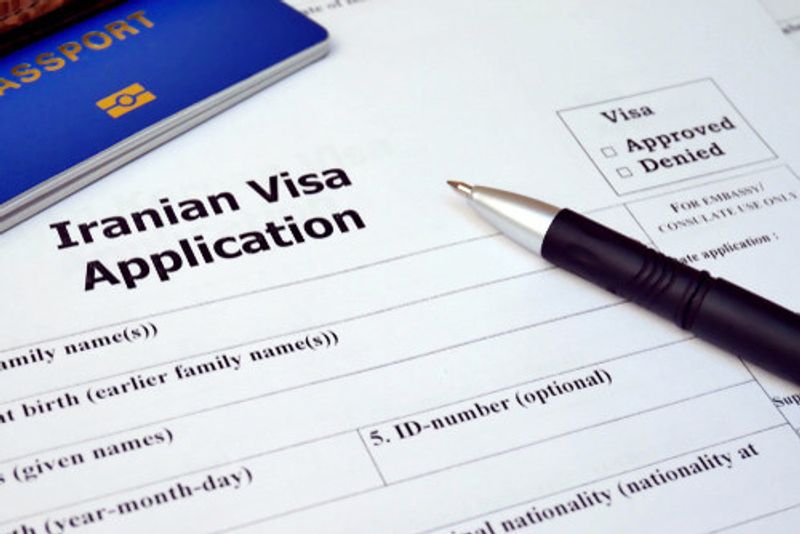 Currency
Take a deep breath – money in Iran is a complex subject.
The official currency of Iran is the Rial; one Australian Dollar equals roughly 29,630 Rials. As these big sums can become confusing, most people use a second unit of measurement known as Toman (1 Toman = 10 Rials). This is merely a colloquial measurement, used in many shops and restaurants, but it's not a separate currency. Essentially, knock a zero off the end of a sum in Rials and you've got the total in Tomans. As a rule of thumb, simply ask whether a price is in Tomans or Rials, or ask for the price in Rials.
The most important thing to note is due to US sanctions, international credit cards cannot be used in Iran. This means Visa, Mastercard and AMEX will be little more than pieces of plastic, and won't be accepted at any ATMs. Prior to travelling, it's crucial you budget extensively and bring more than enough cash to cover the duration of your stay. It's not possible to order Rials in Australia, so you will need to do this upon arrival. Your best option is to change a bulk sum into Rials when you land in Tehran, and carry additional foreign currency (AUD, USD or Euros are best) to exchange within the country later on. At a pinch, some hotels may be able to withdraw cash for you, but prepare to be slapped with extensive commission fees for the privilege.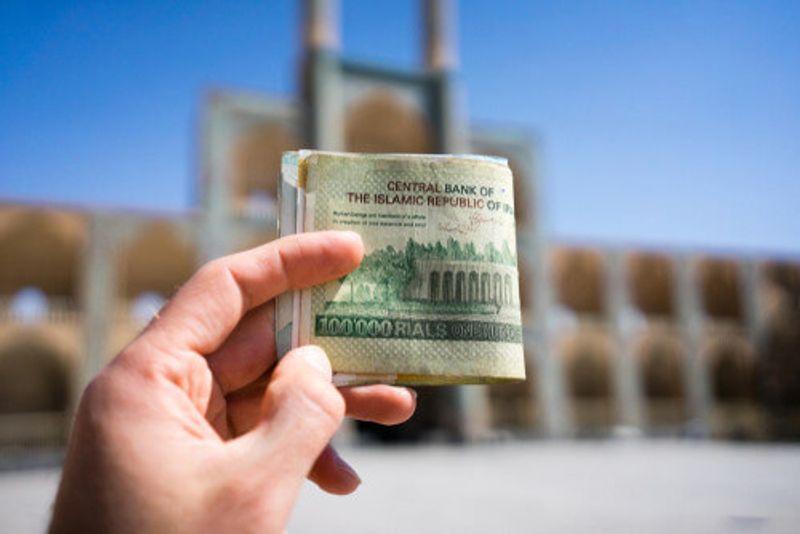 Food
Persian food is a delight for the taste buds. The country's location, at the crossroads of Asia and the Middle East, has influenced both its ingredients and flavour profiles. Typical Iranian dishes highlight local produce; they may include spiced meat and grains and often have fruity notes of citrus or raisins.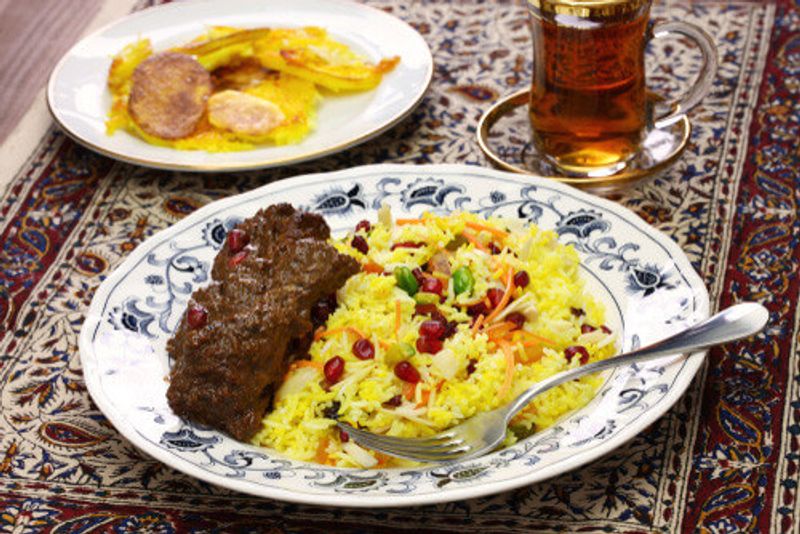 Many of its most famous dishes, from stews like fesenjan (chicken, pomegranate and walnut stew) to the classic jujeh kabab (grilled chicken kebab), are available to sample in restaurants across the country, but the best renditions are home-cooked from family recipes.
Unlike other parts of the Middle East bound by barren desert, Iran is blessed with four distinct climates and has its ancestors to thank for the diversity of its fresh produce. Word is, the ancient Persians engineered underground aquifers that led water into the desert, creating lush oases ripe for growing ingredients such as pomegranates, pistachios, oranges, saffron and mint. While some dishes are menu staples, and a great kebab is never far away, Iranian cuisine is highly regional. Expect variations on delicious dishes like ghormeh sabzi (herb stew) and ash reshteh (noodle soup) when you venture from north to south.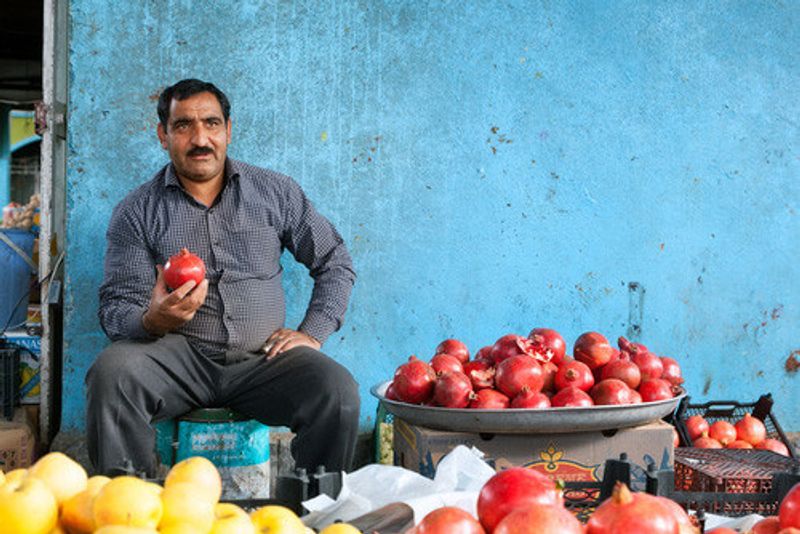 Toilets
The bathroom situation can be a pain point for many considering a visit to Iran. Although squat toilets are the loo of choice in Iran, many public bathrooms will feature a single western cubical without a queue. It's worth pointing out that squat toilets - love or hate them - appear in many destinations across the world for a reason: they are said to be more hygienic, better for digestion and use less water than western facilities. But if you can't quite master the art of squatting, wait until you reach a hotel as they usually have a western toilet. Whichever you decide to use, make sure you bring tissues or toilet paper and pop the used sheets in the bin rather than flushing them; the plumbing isn't equipped for this. It's also a good idea to carry hand sanitiser.
Clothing
While Iran has similar weather to other Middle Eastern countries, it is very conservative. Some locals push fashion boundaries, but it's best if travellers respect Iranian customs and dress appropriately.
If you're planning a visit, remember the following:
Women
● Female travellers must wear a hijab (head covering) in public, concealing their head, neck and most of their hair. Bring a cotton scarf for this purpose and some bobby pins to fix it in place. Iran's vibrant bazaars are a great place to pick up a fashionable headscarf, crafted by local hands
● Women are also expected to disguise their figure by wearing loose clothing that covers their arms (at least shoulders, but three-quarter sleeves are best) and legs (at, or near the ankle)
● Generally, the larger the city, the laxer the dress standards. If you don't wish to stand out as a tourist, opt for more conservative clothing
● Lightweight fabrics and baggy pants are your friends – both for weather and conservatism
● Go wild with colour – Iranian women are incredibly stylish and regularly incorporate bright hues into their outfits
●Winter (December – March) in some parts of Iran is chilly; jeans or leggings are good options when paired with long shirts or dresses. Don't forget a coat
● When it comes to shoes, pack for comfort rather than modesty. Sandals are fine in summer, as long as they're suitable for walking
Men
● Avoid shorts and three-quarter length pants in public. Long pants are your safest bet
● T-shirts and shirts are fine, but singlets aren't recommended
Disclaimer: conditions and requirements are constantly changing in a country like Iran. For the most accurate advice, please consult your country's foreign affairs website (Australia, New Zealand, United Kingdom, Canada)