Enjoy an eruption of colour and adventure in this historic volcanic region
Western Iceland's Snæfellsnes Peninsula is defined by its many natural landmarks and scenery. They also make it the perfect place to get away from it all, where centuries-old volcanic terrain can be chartered, a wide array of wildlife can be observed and the skies above hold something so special that is has become world-famous.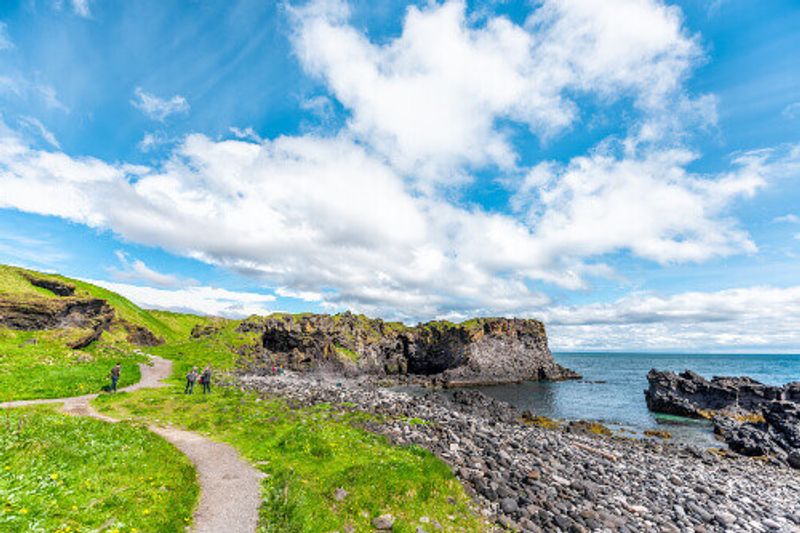 Whether you arrive by land or sea, the black lava pearl beach of Djúpalónssandur is a great starting point to experience the Snæfellsnes Peninsula's unusual geography. Along with the golden sand of the nearby Ytri Tunga beach, which is home to plenty of Iceland's many local seals, the Snæfellsnes Peninsula coast forms part of an eye-catching cove that boasts stunning hiking trails or just the opportunity for a moment of tranquillity, courtesy of its sea views.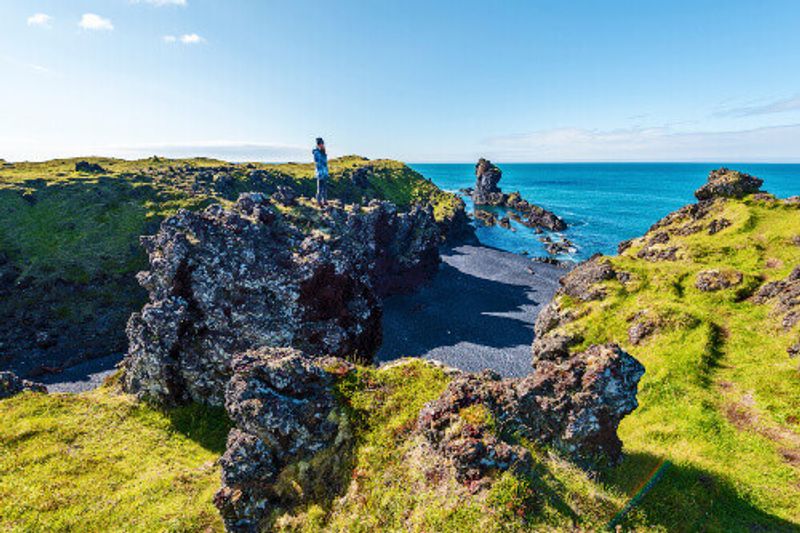 While it is considered bad luck to disturb the local balance of nature by taking pebbles from the beach or climbing the coastal rocks, it is advisable to journey further into the Snæfellsjökull National Park, established in 2001 around the sub-glacial volcano that shares its name. Its 700,000-year history has embedded Snæfellsjökull in both the Icelandic folklore sagas and made it a national monument, famous for the swirling atmospherics created by its surrounding mist and the wildlife-watching spots it accommodates. The latter is a must for anyone on the lookout for local birds and whales.
Under Snæfellsjökull's glacier there is another attraction: caves forged by centuries of cooling lava formations. The Vatnshellir lava cave is one such draw, with guided tours starting at ISK 3,800 (A$45). Warm clothing and sturdy shoes are a must for any subterranean explorers, who will be provided with helmets and lights before they journey 200 m inside and 35 m below ground level. Visitors will follow the trail of the lava flow and observe rocky walls in red, black and gold, as well as stalactites and stalagmites that practically glow when they catch the light.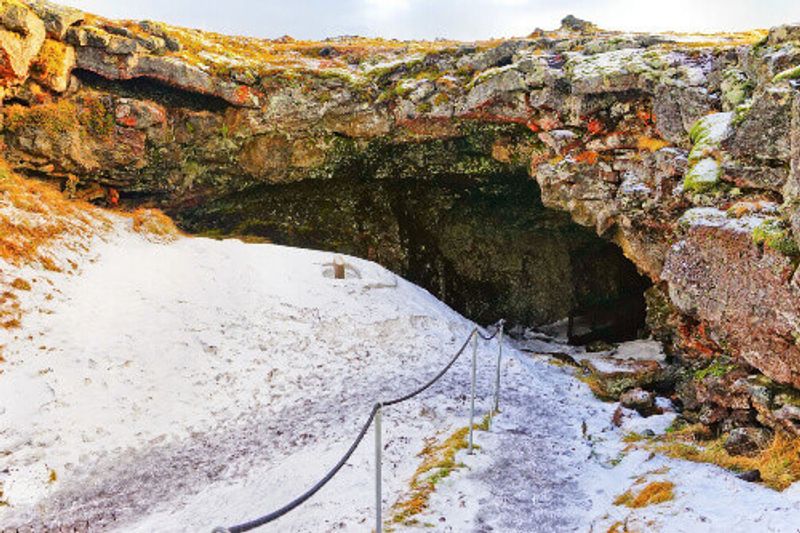 From one extreme to the other, the Snæfellsnes Peninsula's Kirkjufell Mountain is a dizzying height also worth seeking out. Flanked on one side by the Kirkjufellsfoss waterfall, it is framed by a lake that reflects its tapered 463 m point with symmetrical balance. Climbing it takes some serious dedication, but the right guide will be able to point out fossilised fish and birds embedded in the journey to the summit. Both views are popular with professional photographers and anyone looking to top up their Instagram alike – particularly fans of Game of Thrones, who may remember Kirkjufell being fictionalised as Arrowhead Mountain and covered in White Walkers.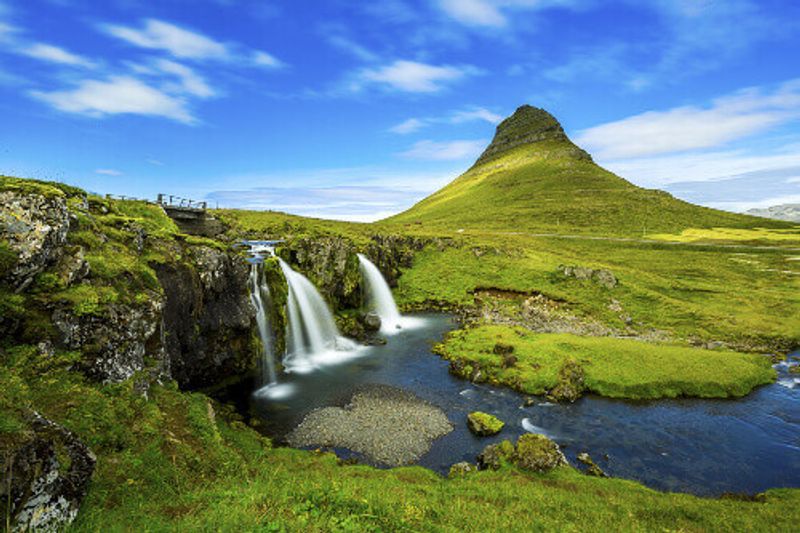 Snæfellsnes Peninsula's landscape doesn't stop there: journey back to civilisation across the nearby Berserkjahraun 'lava fields' for another memorable sight: moss-coated rock formations dotted with red-berried bushes.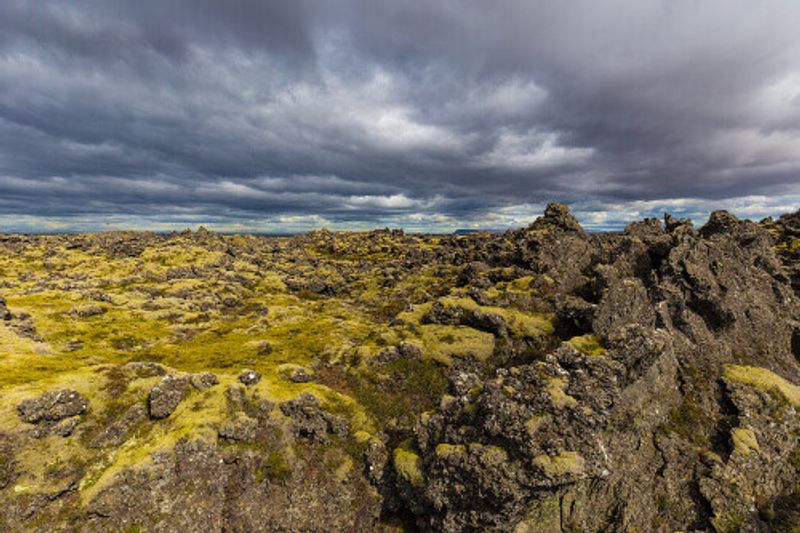 And if you're out after dark, there are the Northern Lights – considered a prime location to view Aurora Borealis, the vast open spaces overhead provide the perfect vantage point to watch the sky streaked with vivid colours. It's a reminder that in this part of the world, all elements are created equal.