Fashion and food are leading the way when it comes to Greenlandic contemporary culture
Greenland may seem like a frozen cultural backwater but in recent years the contemporary culture scene has boomed. Greenlandic musicians such as Simon Lynge are playing international festivals and local contemporary artists can be seen at the Nuuk Art Museum. Here, we ask two of the prominent players in the contemporary culture scene what Greenland culture means.
Louise Lynge Berthelsen - Founder and designer of Nuuk Couture
What was it like growing up in Greenland?
I come from a very big family. My dad has nine siblings so I grew up playing a lot with my cousins in summer when we have the arctic midnight sun. We only stopped playing outside when we were too tired to play more. I loved it!
Were there lots of people in classes at school?
When we were growing up Nuuk had four public Schools with around 1,500 pupils all together so getting new friends wasn't difficult. A lot of them are friends and business partners today.
How has the landscape, the history and culture of Greenland inspired your clothing?
I am very much inspired by our national costume. Ten years ago many young people had not thought about using hand-sewn crafts so I made it my vision to make an inspired pattern from the skin embroidery on the kamiks (boots) to reminder the younger generation of our cultural heritage but In a modern everyday way. National costumes are worn on every big celebration so making an inspired pattern that people could wear on an everyday basis was a big thing. I wanted to be very respectfully of our heritage and be inspired by this. Today Nuuk Couture tells our story to a global audience and is the biggest brand in Greenland.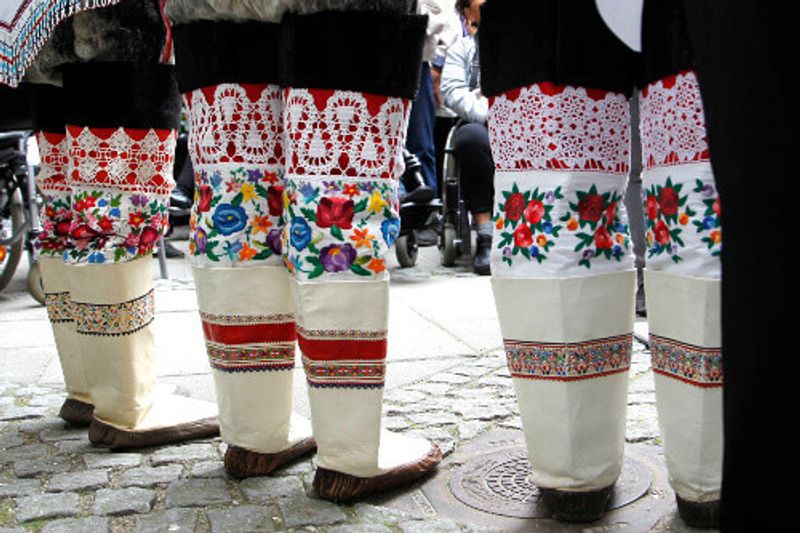 Is there a growing trend for locally produced products and materials?
The trend started around 7-8 years ago and I was fortunate enough to be one of the trendsetters. Today we see more and more people waiting to do the same, to share our cultural heritage through design and clothing.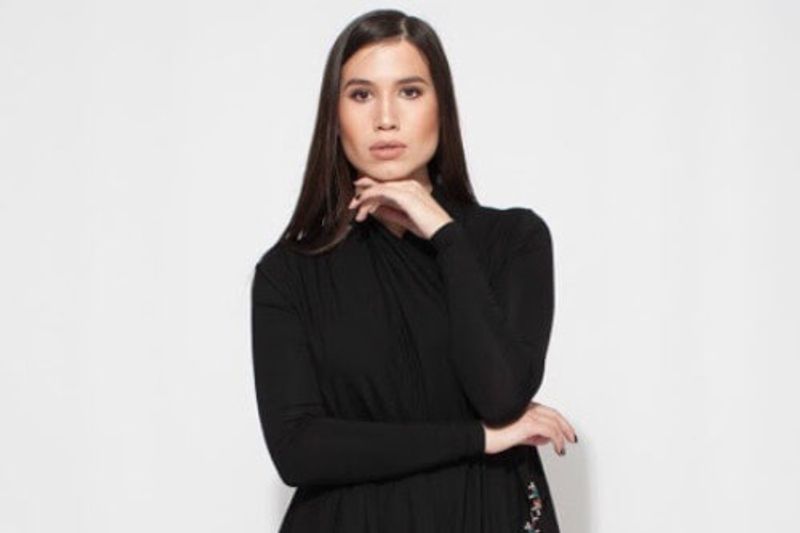 What are your most popular items or lines?
The future dress is my absolute bestseller. I think it is because it is timeless and chic and is now worn by women all over the world.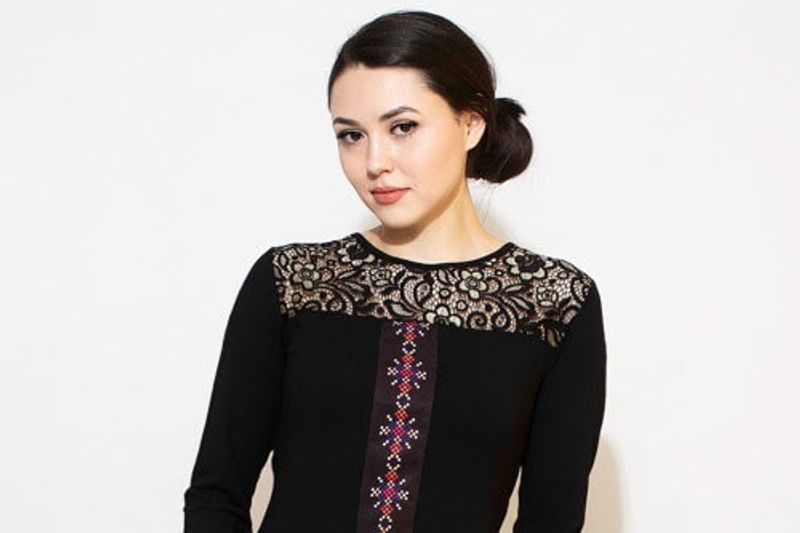 How would you describe contemporary Greenland culture?
Greenlandic culture is a lot of things. Our generation uses it positively as we are very proud to say we come from Greenland and we are empowered by our couture. Although we are still striving to progress into the rest of the modern world.
How long has the country had a fashion scene?
If you consider handmade exquisite handcrafts, then the inuits have always been making 'Couture'. It is only that in recent years it has been open to the eyes of the rest of the world.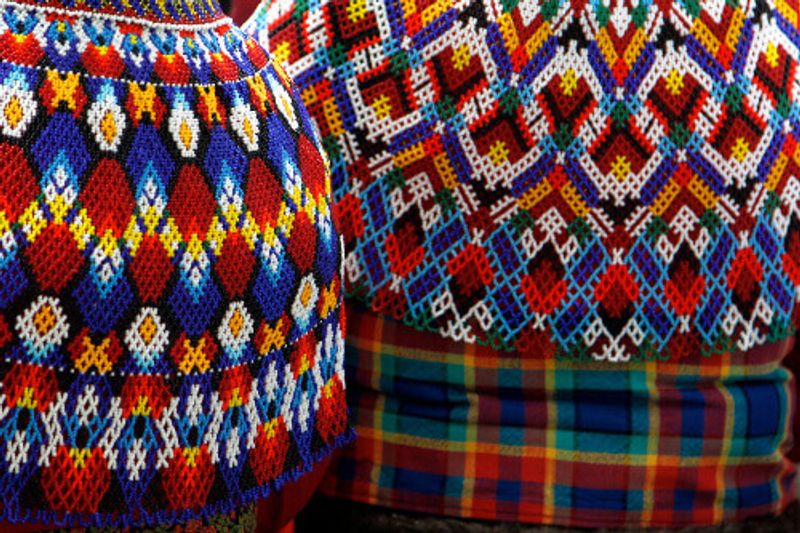 How closely linked to Denmark is the culture scene in Greenland and are there other influences?
In my opinion, the cultural scenes between Greenland and Denmark can't be compared. Of course, we have been affected by being a Danish colony until 1953 - especially politically but there are a lot of influencers in today's society. Singers, artists, non-governmental organisations are among the biggest influencers in our country.
Casper Malchow - Executive chef at The Kitchen at Hotel Arctic
How would you describe modern Greenlandic cuisine?
Greenlandic cuisine is best described as where nature reigns and always comes first, both in terms of environment and accessibility. The harsh Arctic climate plays a crucial role in what can live and grow here and therefore most of the products come from the sea. The cool Arctic waters offer an impressive selection of cod, trout, mountain trout, redfish, catfish, salmon, seafood and halibut. Thus, the Greenlandic waters and mountain slopes help to compose the Greenlandic cuisine with its tasty ingredients.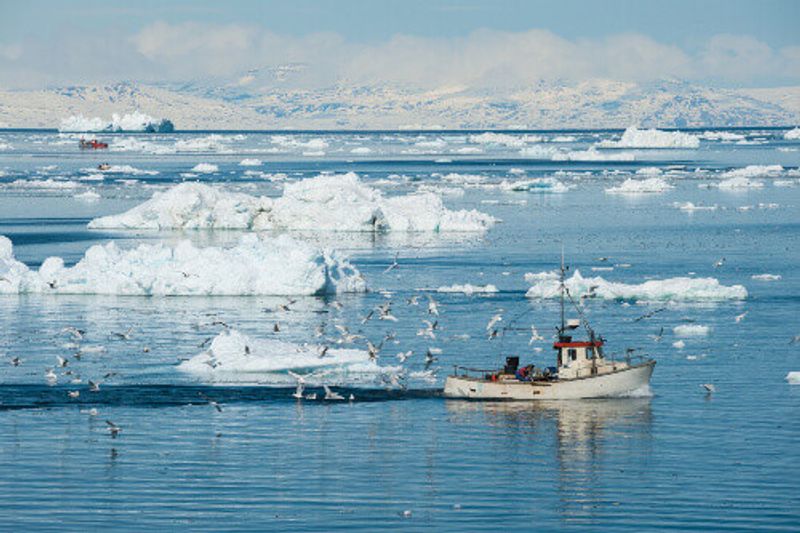 On land, the wild reindeer, musk ox and South Greenlandic lambs run freely in the Greenlandic nature and the natural and stress-free life of the animals contributes to the meat being tender, tasty and of high quality.
What other 'odd' ingredients are used?
Arctic marine mammals such as seals and smaller whales are a delicacy in Greenlandic cuisine and the more adventurous gastronomes are always tempted to try them.
What methods of cooking (or preserving) foods make Greenlandic cuisine unique?
I was born and raised in the Nordic culture, where there are preserved products all year round. I salt and smoke both fish and meat as well as dry musk ox and halibut in the Arctic winter cold.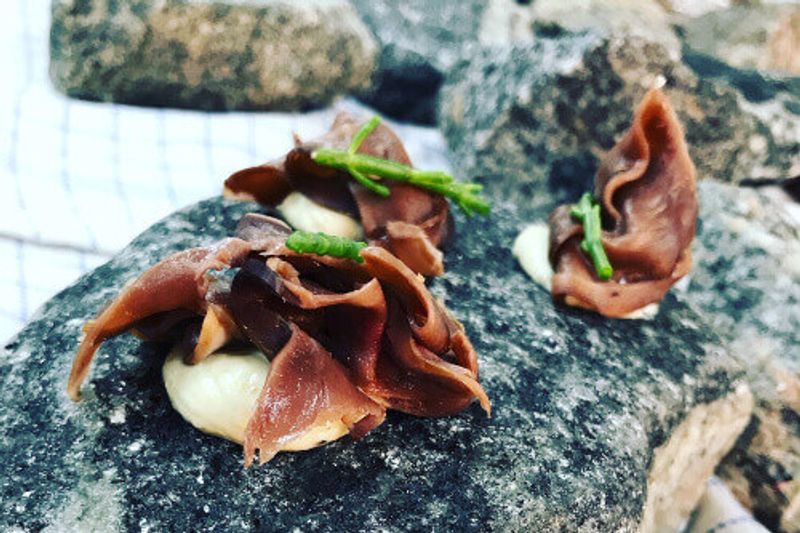 Just as the old Inuit have done for hundreds of years, it brings both something authentic and historic to the guest through our work as a restaurant. Along with the rest of the team, my most important task is to convey Ilulissat and Greenlandic produce and nature to our guests, especially for tourism.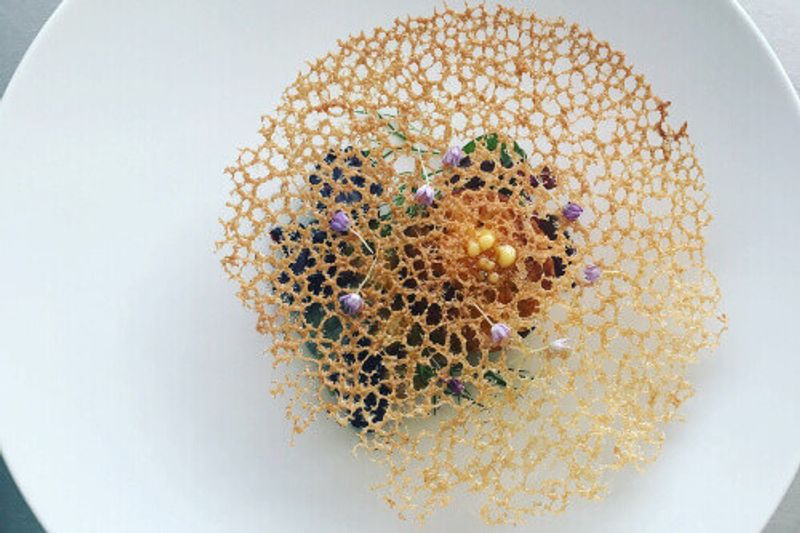 I use the seawater from the ice fjord to bake bread and make jelly. And I use the ice itself to present appetizers and desserts on. For me, as a chef, is it very important to draw the surrounding nature into the restaurant. The natural environment is magnificent and is constantly changing. I love walking the mountain. picking herbs or catching mussels for the restaurant. It is a place that is good for the soul, alone on the mountain with huge icebergs in the background and the sound of whales playing in the icy water, it does something to you.
What is your food philosophy?
Authenticity is the keyword here. We use Greenlandic products to the extent that it is possible, and what is not locally available originates from the other Nordic countries. Our products are from all over Greenland, from the depths of the icy fjord between enormous icebergs to the steep, snow-covered mountains.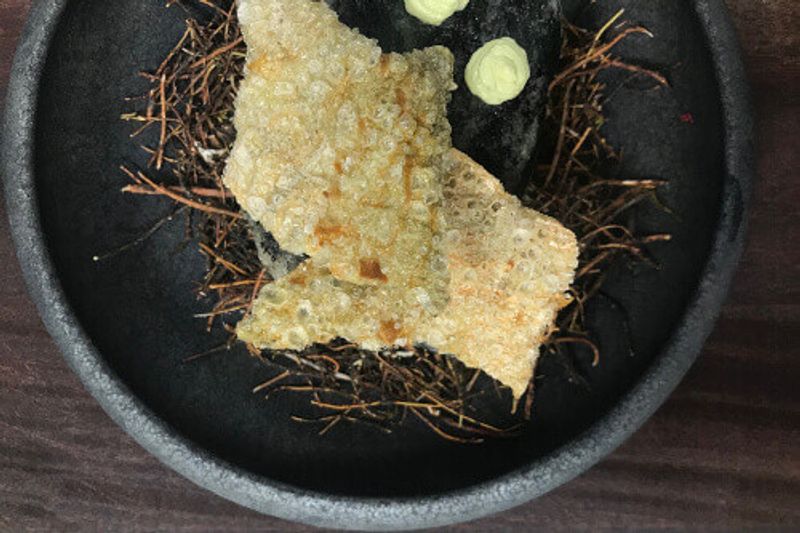 The selection of Greenlandic produce may seem meagre, however, there is a diversity to be discovered in the extraordinary quality of the products. What manages to grow in this cold climate grows slowly and takes its time to mature or ripen. The result is extraordinarily rich flavours. We are very experienced in handling the local meat and fish; we use old methods of preparation such as smoking and curing as well as cooking on a grill using heather from the steep mountains to make it an authentic experience.
What one dish must everyone try when they visit Greenland?
The national dish of Greenland is Suaasat, a traditional Greenlandic soup. It is often made from seal or from whale, reindeer or seabirds. The soup often includes onions and potatoes and is simply seasoned with salt and pepper or a bay leaf. But I can only recommend that you have a curious mind and try the different produce.