Estonia's capital city is a hub of history, natural beauty and culture
At the heart of Estonia's growing economy, Tallinn embodies the country's beguiling mix of medieval monuments and international influence.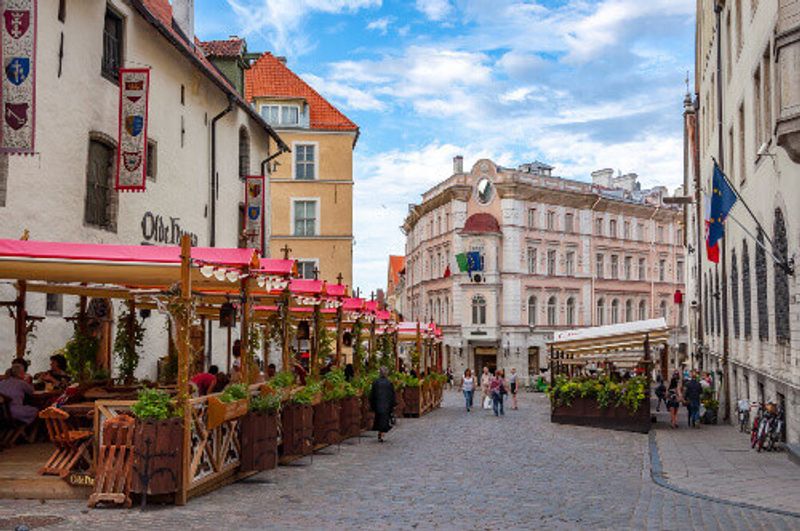 For visitors curious about what life in Tallinn was like before it became a hub for the start-up revolution sweeping across Europe, the city's Old Town is one of the best preserved on the continent and lies awaiting exploration.
Pass through the Viru Gates, their bright red roofs an eye-catching remnant of the historic city's defence system, before walking the Old Town's cobbled streets until you reach the historic Tallinn Town Hall, a monument to 14th-century architecture with a Gothic tower. Open to from May to September, the tower provides a unique view of the city that begins with the adjacent Raekoja Plats, a square populated with seasonal markets, fairs and outdoor dining. Standard admission to the Town Hall is €5 (A$8) for adults, with guided tours of what has become a museum and concert venue also available.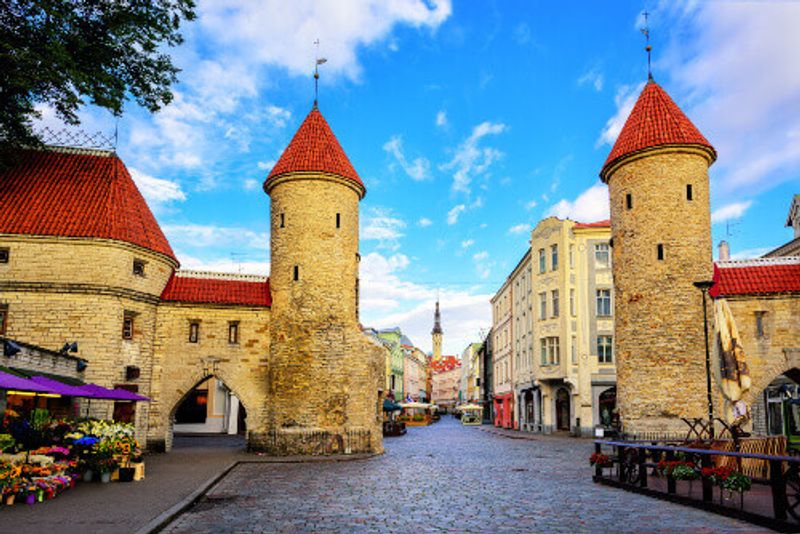 Many of the Old Town's cathedrals and churches lie on higher ground – to make the walk up the Toompea Hill to visit historic sites such as the St Alexander Nevsky Cathedral, in addition to the city's landscape in 1900 that reflects its Russian influence. You may hear it before you see it, as it contains the largest belfry in Tallinn. Also not to be missed is St. Olaf's Church – literally, in the case of its protruding spire, which has been struck by lightning approximately 10 times. Packed with a many-storied history, St. Olaf's original construction dates back to the 12th century but it was also an outpost for Soviet rule during the 20th century, utilised as a radio tower by the KGB.
Beyond the walls of the Old Town, nature lovers can get their green space fix in Tallinn without leaving the city. The Kadriorg district is a short bus, tram or taxi ride away – prices range from €1.60 (A$2.60) – and includes Kadriorg Park, a 70-hectare site bursting with natural beauty. Situated next to it is Kadriorg Palace, built during the 18th-century reign of Russia's Peter the Great as a summer residence and now home to the Estonia Art Museum, making Kadriorg a locus for art-lovers, too.
The district contains the Kumu and Mikkel art museums, among others. Expect to pay €6-10 (A$10-16) to be wowed by a range of modern and historic works from private and public collections.
Finally, it wouldn't be a trip abroad without a chance to sample the local dining. Famous for its pickled and fermented dishes, Estonian cuisine is, like Tallinn, moving with the times.
Back in the Old Town, Rataskaevu 16 is both the name and the address of the city's most praised restaurant, serving up hearty meat and vegetable dishes for less than €20 (A$33) per main course. For something different try Vegan Restoran V, part of the progressive Von Krahl Theatre, where a plant-based menu at competitive prices will sate your appetite at lunch or dinner before moving on for a performance, a nightcap, or retiring back to your hotel bed.