Buenos Aires has always been a city of contrasts for locals and visitors alike
Home to both the well-heeled middle class and working class neighbourhoods, Buenos Aires offers visitors so much whatever your budget. Argentina's economy has also suffered various blows in recent decades — inflation is high but the country still offers reasonable exchange rates. This means tourists are able to experience the best of both worlds – very accessible and affordable experiences as well as more high-end ones.
Here, two ways – luxe and bargain – to experience three Buenos Aires must-do's:
Tango
Bargain: Tango abounds in Buenos Aires and visitors are truly spoilt for choice. On Sundays, head to the barrio (neighbourhood) of San Telmo for an authentic experience with the locals. The weekly market and antique fair in Plaza Dorrego includes small-scale tango performances. However, hang back until later in the day when the market stalls are packed away and the square is transformed with free tango performances followed by an open-air dance, where anyone can join in.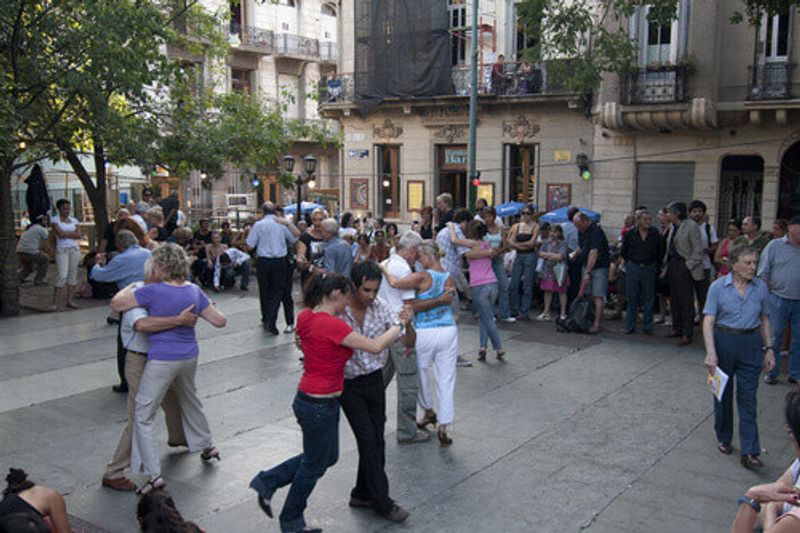 Luxe: The Faena Hotel is the brainchild of leading Argentine architect Alan Faena and it boasts a luxurious sister property in Miami Beach, complete with an original Damian Hurst artwork. Located in the Puerto Madero neighbourhood, the Buenos Aires hotel's El Cabaret venue harks back to the famous tango bars of the 1920s. Enjoy cocktails, dinner and the Rojo Tango show in plush surroundings.
Steak
Bargain: In Buenos Aires street food often means barbequed meats or sandwiches prepared on the parrilla, a type of barbeque grill. Carnivores are spoilt for choice: once you've made your selection, top your meat with chimichurri, the classic Latin American sauce made from parsley, minced garlic, olive oil, oregano and red wine vinegar. Head to Costanera Sur where a number of outdoor barbeque carts serve up mouth-watering meats.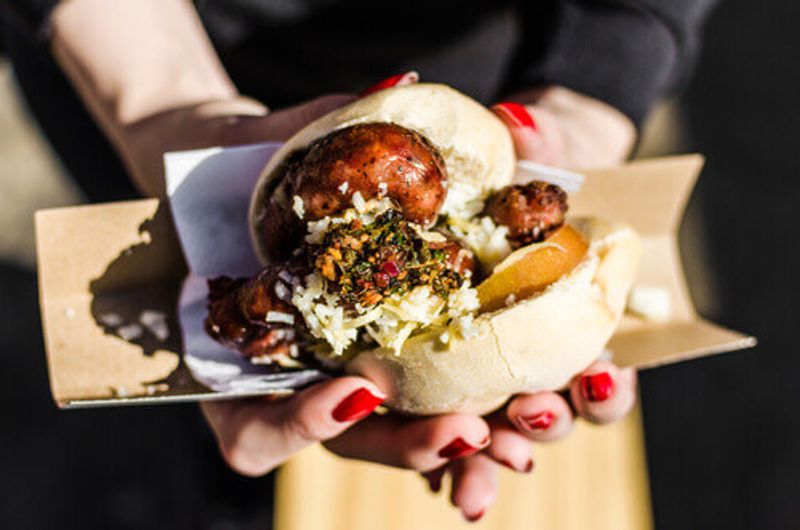 Luxe: No question here, head directly to Don Julio in Palermo. This restaurant has been labelled one of the best steakhouses in the world and offers diners a high-end experience coupled with a laidback, accessible vibe. Despite its enviable reputation, Traveller recently reported that the restaurant's 800 g T-bone steak costs the equivalent of just AU$37.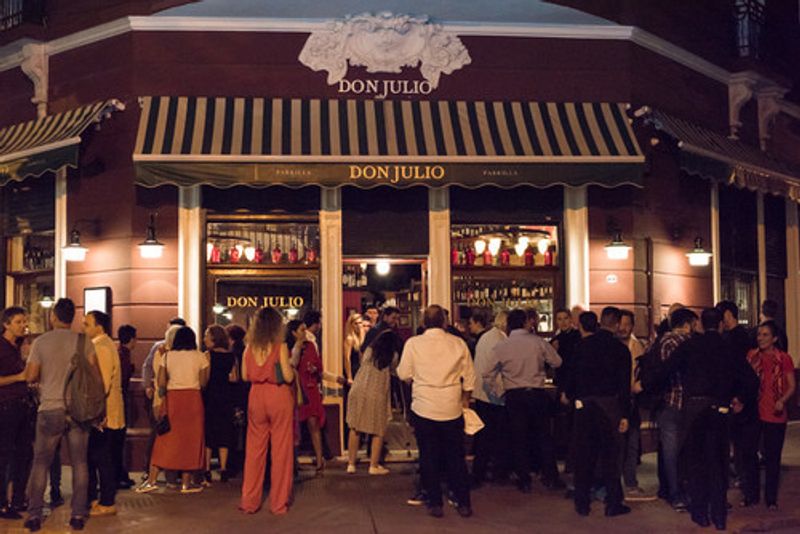 Malbec
Argentinian Malbec is often associated with the Mendoza region but the grape is actually widely grown across the country's wine producing areas. There are plenty of opportunities to sample the varietal – Buenos Aires is home to thousands of bars and restaurants, although many young locals tend to go for trendy cocktails over a classic glass of red. It's hard to make a choice of where to spend an evening but here are two ideas to get you started.
Bargain: Vico Wine Bar in popular Palermo is a wine bar with a difference. While knowledgeable sommeliers are on hand, customers serve themselves via ingenious Italian-designed wine dispensers that line the space. There are more than 140 wines on offer and you can select a tasty accompaniment from the menu, including cheeses and tapas style plates.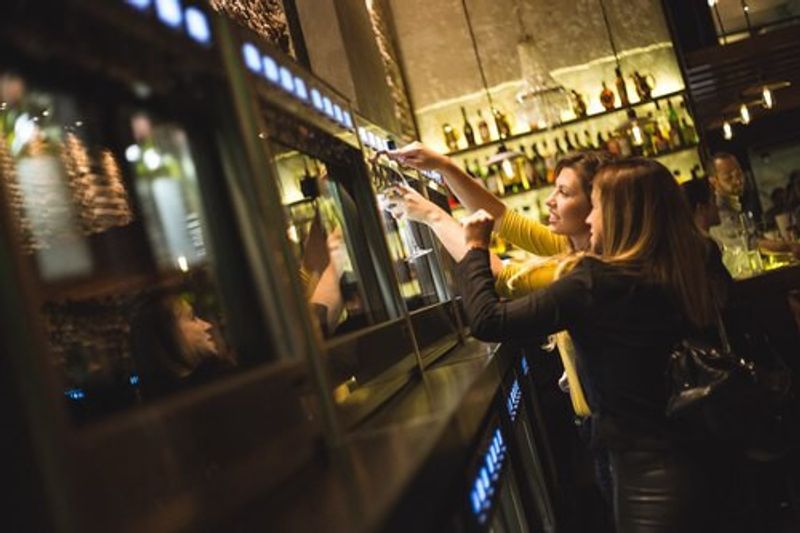 Luxe: Recoleta is an upscale neighbourhood, home to the famous cemetery where Evita Peron is entombed in her family mausoleum. It also boasts sophisticated bars and restaurants. Be sure to visit Gran Bar Danzón — pull up a chair at the 18 m-long bar an select from a range of wine flights, which provide a taste of Argentina's different wine producing regions.