Argentina might be home to the perfect steak, but there's more to its cuisine than just meat washed down with a glass of red
Most people think Argentinian cuisine begins and ends with beef. Although not strictly true, the claim does have some merit - Argentina is one of the most carnivorous countries on earth with each citizen consuming an average of 86kg of meat a year. For the record, the country is only bested by the US and Australia, with neighbour Uruguay close behind it.
Like in English, the term for cooking meat – asado or barbecue – has come to mean the event itself as well as the method used. If you see asado on the menu, it means beef short ribs but asado the umbrella term can include grilling up ojo de bife (rib eye), entraña (skirt steak), bife de chorizo (sirloin), chorizo (sausage), morcilla (black pudding/blood sausage), chinchulines (chitlins), and mollejas (sweetbreads). This meat is cooked on a grill called a parrilla or an open fire.
"It can never be cooked on a gas or electric grill, it has to be done with firewood or charcoal and it can never be covered with sauce; the only sauce allowed is chimichurri, which you only add after the meat is cooked," explains Andrés Lopez, a rising star in the Argentinian culinary scene whose restaurant, Butterfly in the Patagonian city of Bariloche, is widely considered one of the best in the country.
"We only add salt - nothing else is needed, no condiments, no sauces that alter the taste of the meat. The only other ingredient we consider is the type of wood we use for cooking it since this will change the flavour of the asado."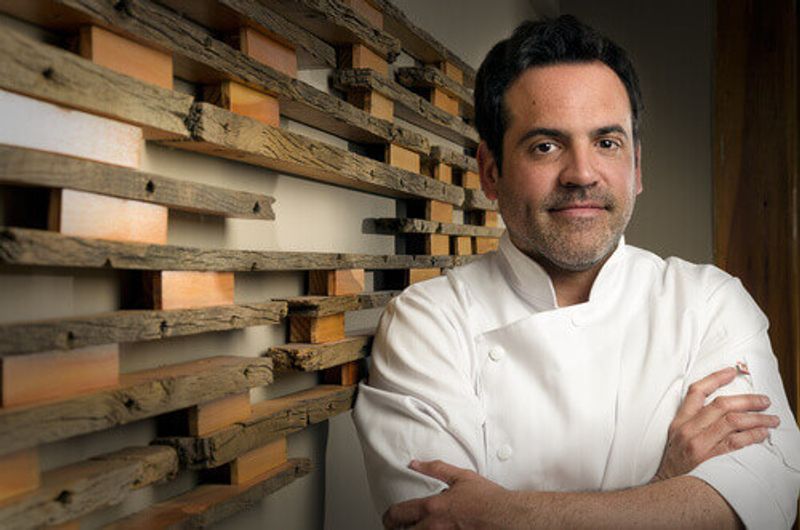 Neighbouring Brazil, traditionally Argentina's sporting and cultural rival, also lay claim to having some fine barbecue, but Lopez is having none of it.
"Brazil doesn't have the quality of meat we have in Argentina, they use the zebu, which is a different animal and has tougher meat," he says, referring to the humped cattle which early settlers introduced from South Asia as they were better at dealing with Brazil's humid jungle heat. "In Argentina, cows are free-range, meaning their meat is very tender and flavourful."
Native Americans have had a considerably less visible cultural impact on modern Argentina – and its cuisine – than they did in other parts of the continent, although northwestern Argentina has many Andean-Incan dishes featuring squashes, potatoes, quinoa, and corn. The most famous of these dishes are humita, a seasoned corn dough bun wrapped up in a corn husk and then boiled; tamale, a corn dough pocket filled with shredded lamb or pork and then steamed; and mate, the bitter tea Argentines and Uruguayans drink.
The origins of Argentinian cuisine are based on its 20th-century migration, as between the 1850s to the 1950s Argentina was second to only the US as a destination for migrants.
"Mostly Italian and Spanish came at the beginning of the century and after the world wars, bringing their cultural influences, and with them, their food," says Lopez, who says his cooking style has influences from Spain, where his parents hail from, along with France, where he trained, but he is Patagonian "with typical ingredients from the mountains, such as berries, mushrooms and trout.
With around half of the country boasting Italian roots, it's no surprise that pasta and pizza are popular dishes. Since Buenos Aries' first pizzeria opened in 1882, the country has had a love affair with a slice, although they've reinvented the pie a little. Local favourites include pizza de molde, a thick pan-baked crust structurally able to support the main event, a huge amount of cheese; fugazzeta, which has a cheese stuffed crust and is topped with onions and more cheese; and, canchera, which has a thin crust and no cheese, just a tomato and pepper sauce. Spanish immigrants gifted Argentina the empanada, a simple pie filled with meat, fish, cheese or humita, which the Moors brought to them; churros, fried dough sticks sprinkled in sugar or dipped in chocolate; and dulce de leche, the caramel-like sweet treat made from evaporated milk.
"Jewish, Lebanese, German, Swiss, Welsh, Polish and Chilean people settled in different regions. More recently, Peruvians, Colombians and Venezuelans have arrived giving a more Latin American flavour to our cuisine," adds Lopez. "In my region of Patagonia, the cuisine is highly influenced by Central European migrants, and you can find goulash, strudel, fondue, chocolates, as well as curanto and underground cooked food which are typical in Chile, but are originally from Polynesia and the Pacific."
"In the past, Argentine cuisine meant just meat, but that has now changed. Nowadays we have more organic farms – since our weather allows us to grow all kinds of fruits and vegetables – and you can easily get very good signature cuisine, vegetarian dishes, as well as lots of freshwater and saltwater fish and seafood. We also have excellent pastries and ice cream that some say is the best in the world," says Lopez.
Things are really looking up for Argentinian cuisine, and not just because its in the southern hemisphere.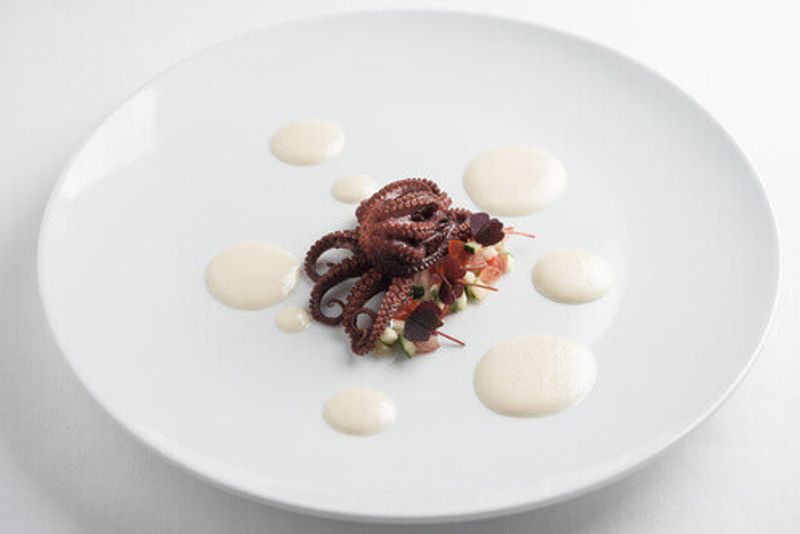 A few must-try:
Medialuna
Meaning 'half-moon', this is the Argentine answer to a croissant, a breakfast staple.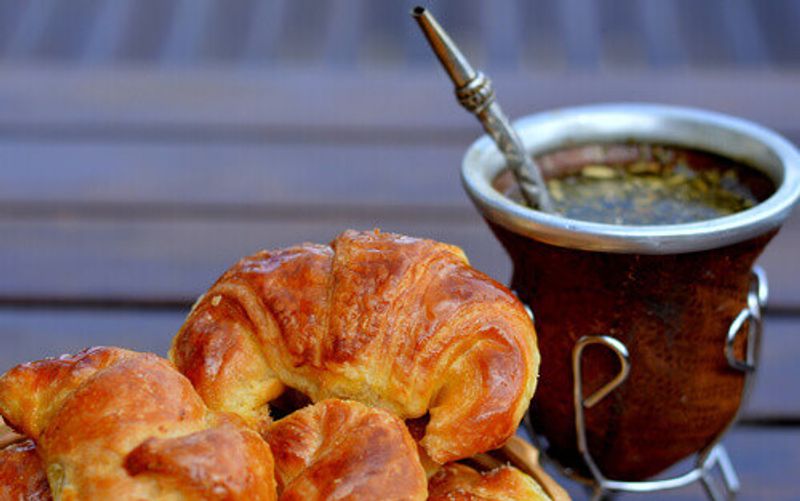 Factura
These are pastries stuffed or topped with custard, jam or dulce de leche and eaten with a morning coffee. They come in many varieties, often with very colourful names such as friar's balls (little sugar topped doughnuts), little cannons (puff-pastry cones stuffed with dulce de leche), bombs (profiteroles) and little books (folded pastry layers).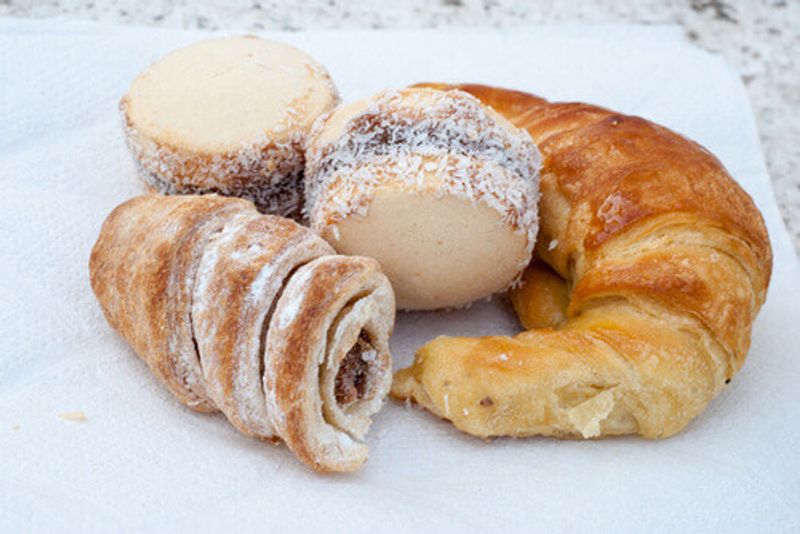 Cordero al Palo
Also known as asado al palo, this is a whole lamb carcass crucified on an iron cross (al palo) and then cooked over a wood fire.
Bondiola
A sandwich filled with pork shoulder, cheese and a fried egg.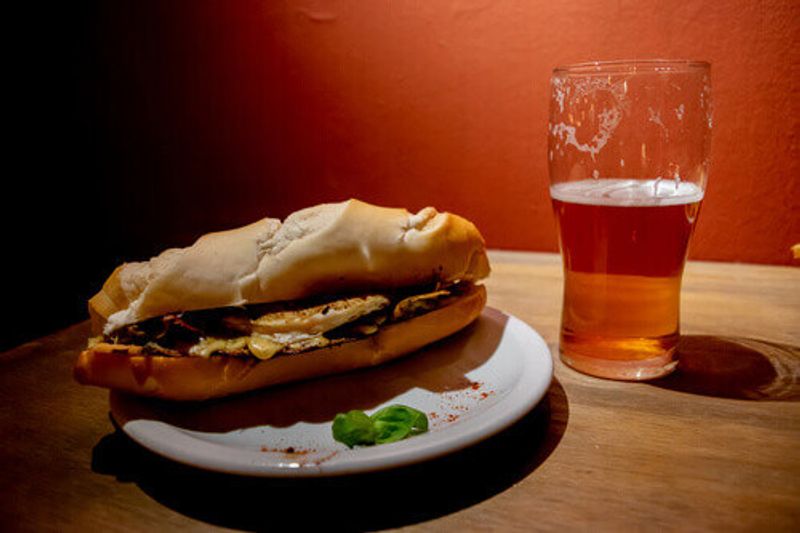 Choripán
A posh hotdog made with chorizo and chimichurri.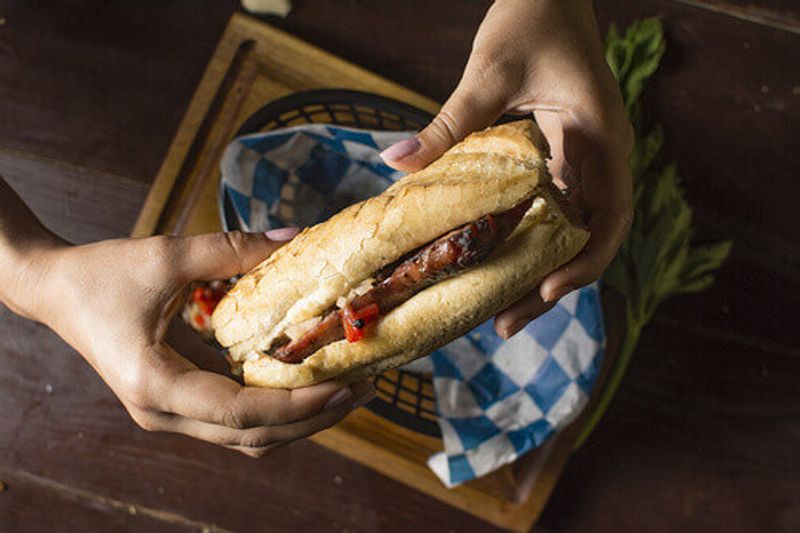 Alfajor
Dulce de leche sandwiched between crumbly biscuits made from cornflour and sprinkled with coconut flakes.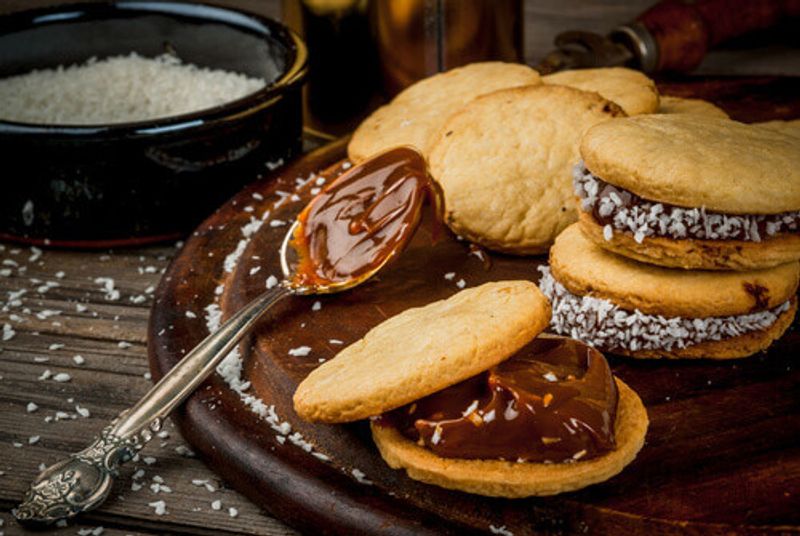 Postre Vigilante
Known as the Trucker's dessert, this is a slice of creamy fresh mozzarella-like cheese topped by a slice of set fruit jelly made from sweet potato, quince or pumpkin.