Argentina is an absolute mecca for meat-lovers, thanks to its grass-fed Pampas cows
When in Rome, eat like the Romans – and when in Buenos Aires, do as the porteños (locals) do: dine at a parrilla (steakhouse) and eat your fill. Beef is usually cooked al asador (on a spit over an open fire), or a la parrilla (over a covered iron grill). Because Pampas beef is a beautiful grass-fed miracle, good Argentine steaks only require the lightest sprinkle of salt and are accompanied by simple sides: fries, salsa criolla, and endless pots of chimichurri. A parrillada is a mixed grill with several types of meats and sweetbreads. A note on dining out in Buenos Aires – many porteños don't start dinner until extremely late – it's not uncommon to see people getting to a restaurant at nine or ten o'clock at night.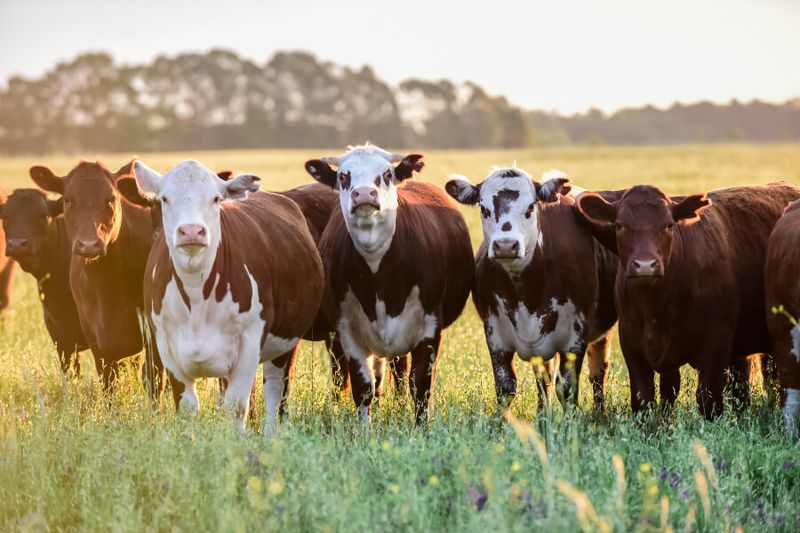 A quick guide to steak terms
Some steakhouses default to a medium or well-done steak, which can be sacrilegious for some carnivores. Here are a few handy phrases to get what you want:
Very rare: vuelta y vuelta or poco cocido – often blueish and bloody
Medium rare: jugoso
Medium with a little pink: a punto
Medium well: pasado a punto
Well done: cocido
Very well done: bien cucido
Argentina has some unique beef cuts that are must-try dishes for any meat-eater. A few of the most popular ones are:
Flank steak or vacío this is a unique Argentine cut with a thin layer of fat that creates an extra-crispy outside; the inside is tender but often a little chewy
T-bone or bife de costilla a distinctive cut also called a chuleta
Rib-eye or ojo de bife a reliable, well-marbled cut
Rump steak or cuadril a thin, everyday cut of beef
Tenderloin or bife de lomo lomo is the crème de la crème of cuts, with minimal fat – if you like a well-marbled steak, this is probably not the best cut for you
Sirloin or bife de chorizo this is not a sausage, but a thick, fatty sirloin cut that's bursting with flavour; cheaper cuts will probably have more fat on them
Get your meat fix
With so many choices and factors, where should one go for their meat fix? Buenos Aires is chock-full of parrillas catering to every taste and budget. Here, a couple of our favourites:
By far and wide, Parrilla Don Julio's is considered to be the supreme king of Buenos Aires' parrillas, and having a steak here is a lifelong memory for the senses. Decorated with wall-to-wall wine bottles – all signed by previous patrons – the restaurant is a monument to the quality of its beef, and boasts a well-trained sommelier staff. The warm, rustic restaurant area offers a first-class view of the open kitchen, especially if you nab a table on the upper floor. Recommended cuts include the cuadril, tira de asado (short ribs) and entraña (skirt steak).
This exclusive steakhouse, nestled in the Four Seasons Buenos Aires, is indeed a well-kept secret. Housed in a greenhouse-style glass room with an open kitchen, Nuestro Secreto is a bit of a splurge, but well worth the ambience and service; they usually have a female asadora manning the grill, which is still considered quite unusual. Impossibly large steaks are served with mouth-watering Malbec butter, and there are delicious vegetable sides. If you're visiting over a weekend, check out the restaurant's extravagant Sunday brunch.
Get the full parrilla experience in a cool, contemporary setting that pays tribute to the star of the show: meat (after all, the name of the restaurant literally translates to 'the butcher shop'). Expect enormous portions, a younger, hipster crowd, plenty of hot sauce, and an introduction to La Carnicería's infamous gin and tonics. La Carnicería's grass-fed beef comes directly from the owner's own cows. The restaurant has a more compact menu than that of a traditional parrilla, and limited seating, so make a reservation ahead of time.
Located in laid-back San Telmo, La Brigada is a magnet for both Carne-loving locals and hungry tourists. With its distinctive green awnings and old-school signage, this is a parrilla that knows what you want: meat, meat, and more meat. La Brigada is also a great destination for football lovers, as its interiors are covered with all sorts of nostalgic soccer memorabilia. Here, waiters use a dessert spoon to cut into the tender steaks, which is always a big hit with dining patrons. Also, check out their extensive wine menu.
5 Minutes with…..Argentine chef, Diego Jacquet
We had a chat with Chef Patron Diego Jacquet, a world-renowned chef who began his culinary career at the tender age of 17, under the tutelage of celebrity chef Francis Mallmann.
In your opinion, what are the most defining features of Argentine cuisine?
Our beef, diversity of produce and history of immigration to Argentina which influenced and shaped our cuisine.
In your travels, have you found any similar food cultures in other parts of the world?
Our cuisine is closely related to Italy and Spain, therefore when travelling within these countries you can taste and see several similarities.
What is so special about Argentine beef?
What is most definitely special about Argentine beef is the taste and texture of the meat. Our grass-fed cows benefit from natural feeding, natural weather conditions, and are free to roam within the vast designated land.
What would you say is the best way to prepare and eat Argentine beef?
It would usually depend on the cut of the Argentine beef. However, in my professional opinion, I strongly suggest grilling and slow braising.
What are some of your favourite restaurants in Buenos Aires?
For meat, I would head to Parrilla Don Julio or La Carnicería. And for a special night out, Aramburu, which was one of Latin America's 50 Best Restaurants in 2018.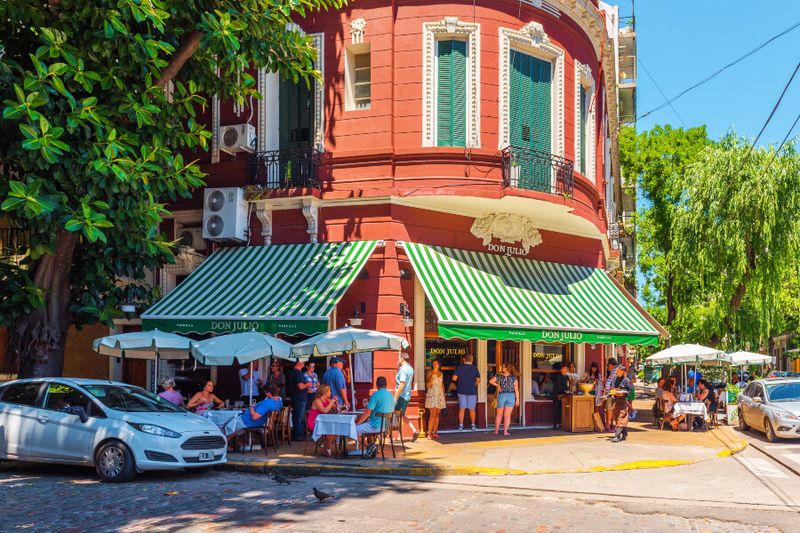 Meat and beef seem to be a big part of Argentine cuisine. Do you have any tips for vegetarians or vegans?
For us, it's all about grilling; I would strongly suggest grilling all kinds of vegetables, especially leafy ones.