If you're fond of glaciers and salty air, El Calafate might be just the place for you
Many travellers flock to the Argentinian Patagonian town of El Calafate for its location, location, location: set on the shores of the glacially blue Lake Argentino (the biggest lake in Argentina), it's the perfect jumping-off point to visit Los Glaciares National Park. With so many glacier pilgrims coming through each year, the town has developed a lively infrastructure for tourists, as well as people travelling on to El Chaltén – another popular town for adventurers and hikers. However, as with many places in Patagonia, El Calafate can be on the pricier side because of its relative isolation but features a solid range of dining, drinking, and recreational options.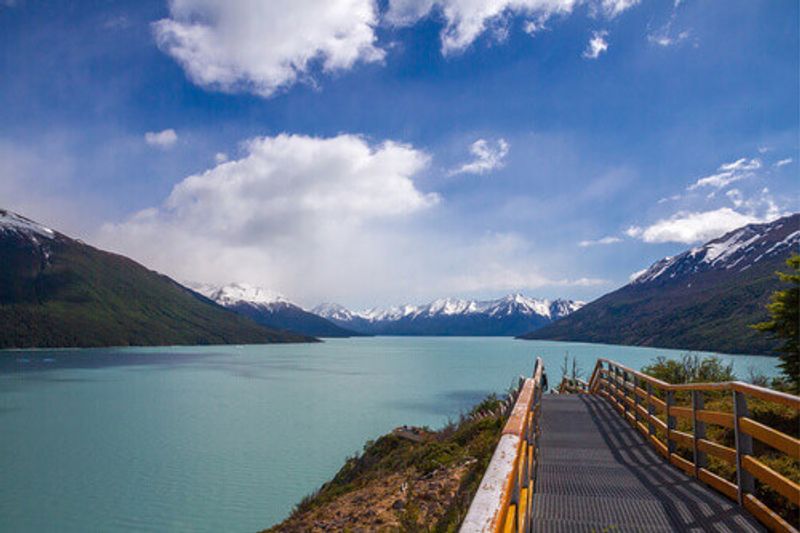 Going full glacier
Most visitors to El Calafate are there for the glaciers, namely to head off to Los Glaciares National Park, in particular, the Perito Moreno Glacier, one of the very few advancing (growing) glaciers in the world. Just a stone's throw from the Chilean border, El Calafate is about a two-hour drive away from the Perito Moreno Glacier, making it one of the most popular sights in the area, as it is advancement (around 2 metres per day) is a true natural phenomenon in the face of global warming and rising temperatures across the world.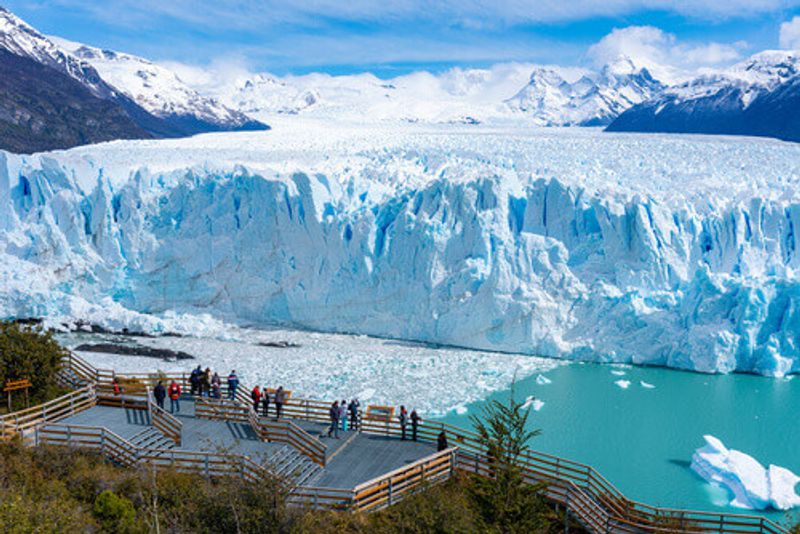 Things to do
El Calafate itself is a small but bustling town with plenty to do in the area, including horseback riding, biking, and touring around in a 4x4 (one popular area to do this is nearby Cerro Friás, a hill on the Patagonian steppe). The town's name comes from the box-leaved barberry, which appears as a sauce, preserve, or jam on local menus when it's in season. Naturally, there are lots of shops here selling hiking and mountaineering gear, but there are also local handicrafts and chocolaterias that showcase the town's artisanal culture.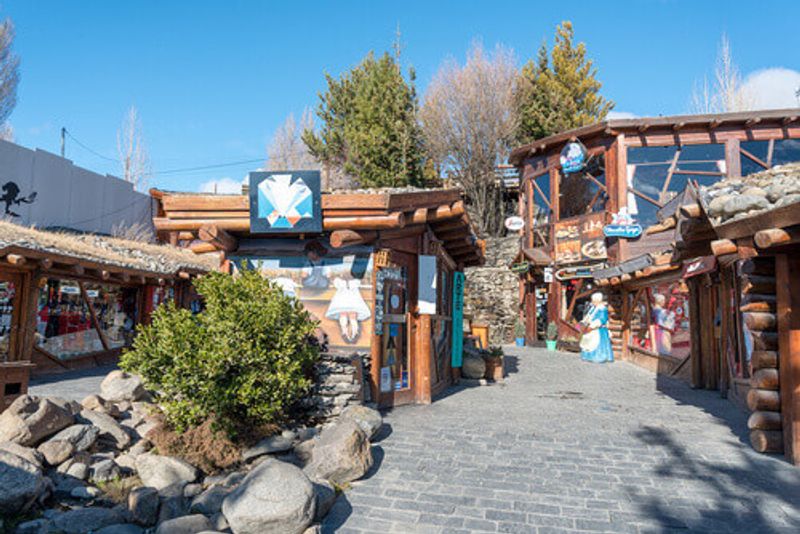 The Glaciarium Ice Museum (or to be precise, glaciological interpretive centre) is a scientific introduction to the main attractions in the area – glaciers – and one of the few glaciological centres of its kind in the world. From its striking modern architecture to the well-maintained archive of interactive exhibits and presentations within, the Glaciarium is an excellent way to learn about the scientific importance of glaciers in Patagonia and beyond. There's even a slightly gimmicky sub-zero Glaciobar where you can have a drink out of ice glasses.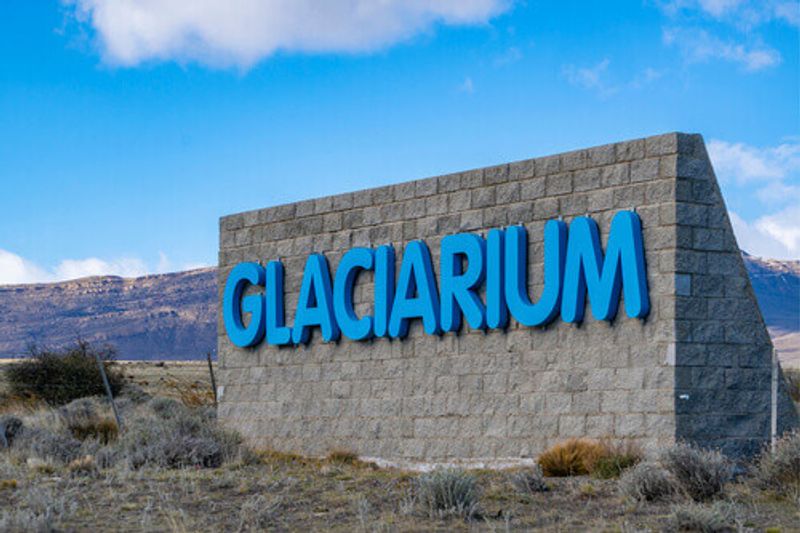 Laguna Nimez is a very accessible nature reserve that's walkable from the centre of town – here, check out flocks of pink Chilean flamingos hanging around the shores of Lake Argentino. There are plenty of other avian species (black-necked swans and silvery grebes, to name a few of the 80 species that live here) to satisfy any amateur birdwatcher. (Heads up: Laguna Nimez turns into an unofficial ice-skating spot in the winter). It's also really easy to rent a bike in town, so a ride around the lake and El Calafate's outskirts is also a fun, relaxing way to spend a free day.