Immerse yourself in the rugged landscape around Dana village, perched on the edge of the Dana Biosphere Reserve
Carving out a niche for itself as an eco-friendly destination, Dana has become a fascinating place for visitors to get a taste of ancient Bedouin life in its village, as well as the famed Dana Biosphere Reserve, home to a hotbed of flora and fauna endemic to Jordan.
The 15th-century village is a collection of ancient stone houses in an area that has been occupied by humans for thousands of years – the village itself is built in the Ottoman style. Many of the houses are being restored thanks to the heroic efforts of local conservationists, though most of its original Bedouin al-Ata'ata residents now live in the neighbouring village of Qadissiya (or Qadisiyah) for its more developed infrastructure; Dana isn't exactly a 'ghost town,' as people routinely head over to the village to continue restoration work and engage with the conservation and tourist communities.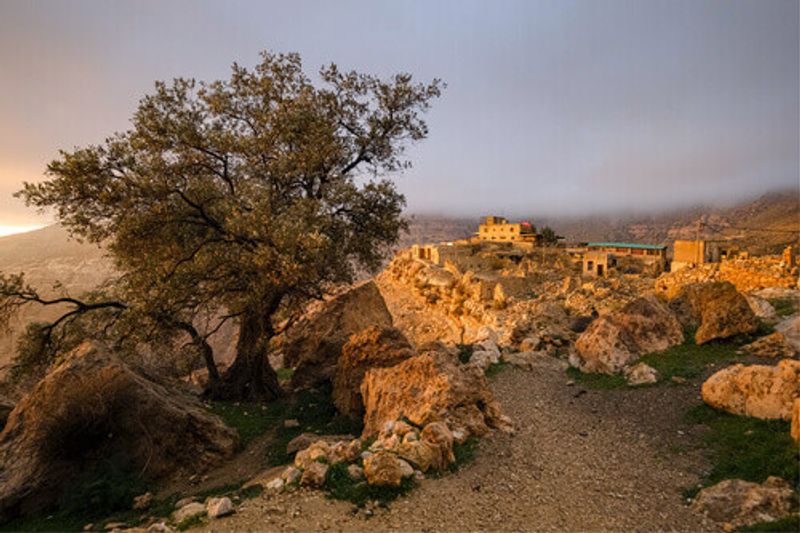 Things to do
Visiting Dana village is like travelling back in time to a different era of rural Jordanian life, and with the help of the Dana Cooperative, the ancient stone buildings, terraces, gardens, and cobbled streets are being painstakingly, lovingly restored to their former glory.
Wandering around the cliffside village is a reward in itself, as its mountainous setting and Mediterranean cypress trees create a decidedly un-desert-like atmosphere. You'll also find the Royal Society for the Conservation of Nature in Dana, which has a small shop that sells souvenirs and local produce. Check out the eateries, eco-lodges, and small guesthouses that have set up shop in Dana, part of a growing movement to foster tourism with a sense of environmental responsibility. There's also camping.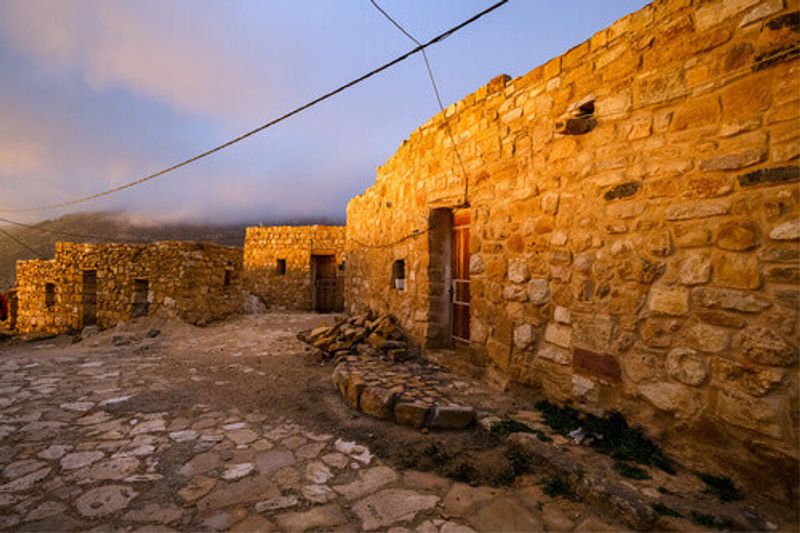 Unsurprisingly, hiking is a popular pastime here, with several different routes available, and many opportunities to go bird-watching. Hikers who are keen to check out the Feinan copper mine ruins can embark on a 14km hike through the wadi (canyon), which begins at the end of Dana village. Depending on the time of year (namely, spring) and where you choose to hike along the wadi floor, you might get surprised with blooming wildflowers. The village itself is tiny, so you can pretty much get a great view without walking too far out – even a short hike farther up the hill can yield a visually stunning reward.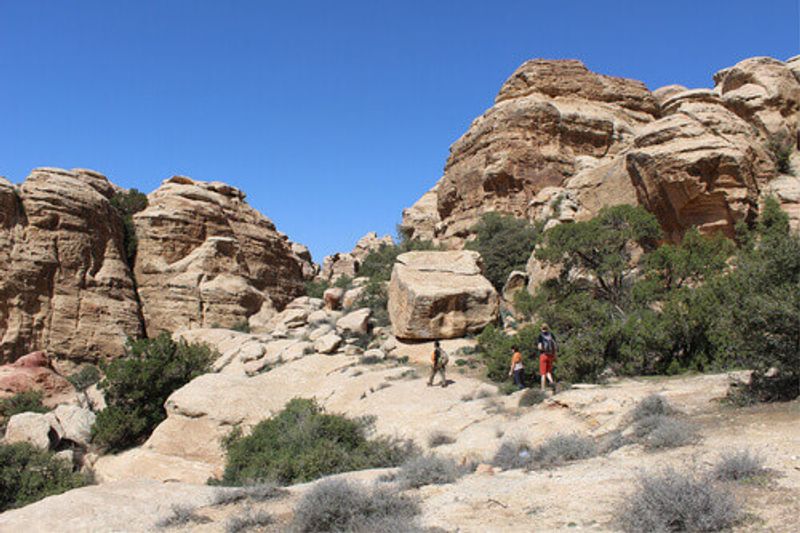 Into the wild
Located in the Great Rift Valley, the stunning expanse of Dana Biosphere Reserve is one of the most untamed places in Jordan – it's also the biggest nature reserve in the country. The village is perched on the edge of this massive protected area, which is home to a wealth of wildlife and plants, some of which are highly endangered. The reserve is also the only place in Jordan that contains all four of its bio-geographical zones – Mediterranean, Irano-Turanian, Saharo-Arabian, and Sudanian – in short, it means that you'll be able to see all of Jordan's natural wonders thriving in one place. There's also a veritable treasure trove of archaeological ruins in the reserve, showcasing history from Byzantine, Nabetean, and Roman times.