Home to diverse and fragile habitats, Jordan's nature reserves help to promote critical conservation efforts
Over 90% of Jordan is desert, but don't be fooled – the kingdom is extremely biodiverse, as its varied landscapes include forests, wetlands, lush oases, and rugged mountains. It has a plethora of different nature reserves, protected and managed by the Royal Society for Conservation of Nature. The RSCN also manages eco-tourism initiatives at several of the parks and reserves, working with local communities and Bedouins under its 'Wild Jordan' banner.
According to Ashraf Elhalah, the Shaumari Wildlife Reserve manager, nature conservation is critical in Jordan.
"This is because of increasing human impact on natural resources, lack of awareness regarding natural conservation and habitat degradation," he says. "Jordan has many fragile ecosystems that host wild species with local and regional importance." There's also a sense of responsibility towards younger Jordanians. He adds: "We believe that natural ecosystems play a major role in our life equilibrium through different ecosystem services, and it's the right of future generations to enjoy it."
Elhalah describes some of the challenges faced by the RSCN as a lack of funding and resources, lack of community awareness, and of course, ever-present human impact in the area, including hunting, mining, and gathering firewood. For eco-conscious travellers, visiting Jordan's reserves is an excellent way to support conservation efforts; Elhalah also advises visitors to stay on trails and stick to mapped routes, stay quiet, and keep the trails clean by collecting trash.
While the RSCN initially faced teething problems dealing with locals, Elhalah has found that young urban Jordanians are interested in being part of environmental change.
"Nowadays, RSCN raises awareness through its grassroots support programme, by creating international campaigns and inviting local communities around the reserves to take part."
There are future plans to for two new nature reserves, according to Elhalah: Burqu in the east, and northeastern Al Dahek. Burqu has a rich archaeological history, along with a black basalt desert and freshwater oasis that serves many endemic animal species. In contrast, Dahek has a pale white sand desert, and is a haven for birdlife.
Here, our picks on where to go for eco-adventurers and nature-lovers
Shaumari Wildlife Reserve (SWR)
This is a must for travellers keen on seeing wild, rare animals, and supporting wildlife conservation initiatives. Elhalah, the reserve's manager, breaks down the basics: "Shaumari Wildlife Reserve was originally established as a reintroduction centre for native exterminated species and especially for Arabian oryx. Later, RSCN started managing the site as a protected area for Jordanian arid ecosystems which is called the hamada ecosystem. Now, SWR plays an important role in threatened and endangered species conservation such as the Arabian sand gazelle, wild onager, and houbara bustard. On the other hand SWR has great potential for eco-tourism programmes and desert adventures, such as an Oryx Safari – a great opportunity for visitors to explore the landscape and enjoy wildlife observation in addition to other activities like biking and hiking."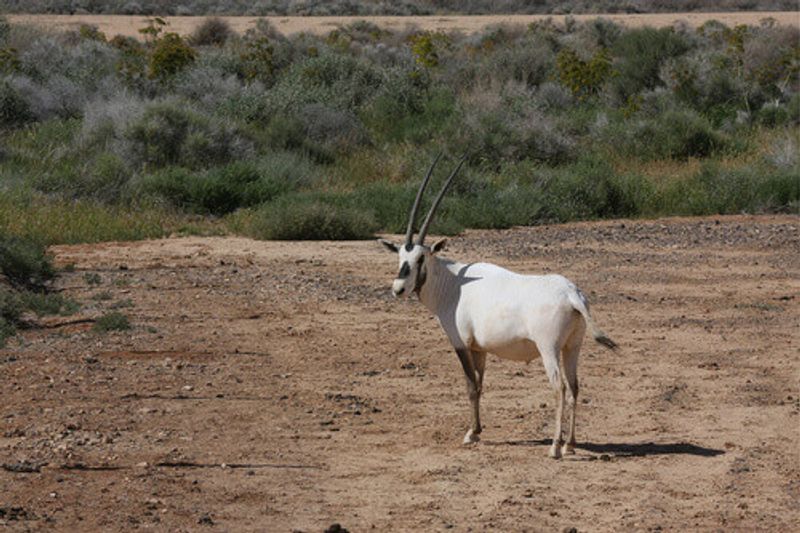 Ajloun Forest Reserve
In 1989, the RSCN established this small Mediterranean-style reserve to protect Jordan's oak forests and its local population of roe deer. This beautiful parcel of protected land is full of greenery, including pistachio, pear, and strawberry trees, wildflowers, and of course, the evergreen oak. Stepping into Ajloun is an instant refresher – take your time along its trails and soak up the views. It's conveniently close to both Dibeen and Jerash, which makes for a great nature-centric day trip with a side of ancient Roman ruins.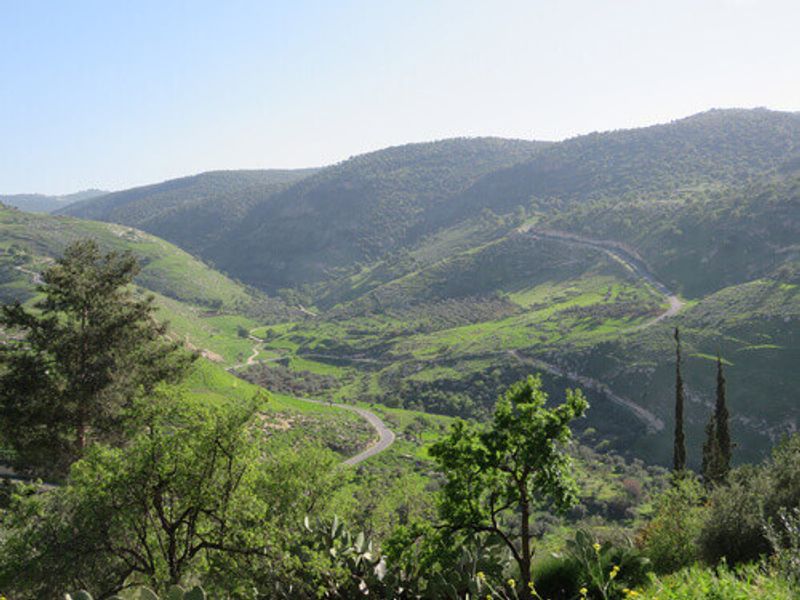 Dibeen Forest Reserve
Just by the ruins of Jerash is the Dibeen Forest Reserve, home to one of the largest and oldest Aleppo Pine forests in Jordan, along with several endangered species, including the Persian squirrel. While this protected forest is relatively small compared to Jordan's other reserves, it is a precious habitat for local flora and fauna that is slowly disappearing due to logging and over-farming. Worth a post-Jerash side trip for a bit of beautiful green respite.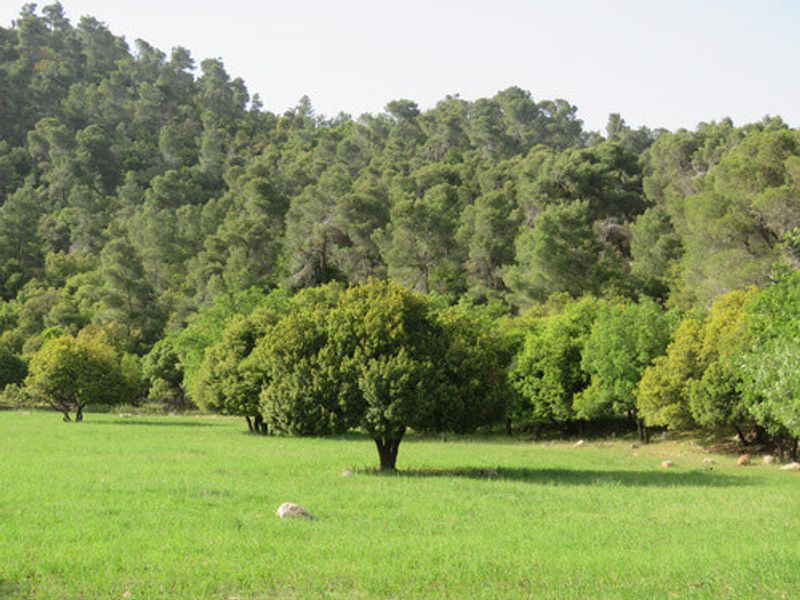 Azraq Wetland Reserve
One of the most precious resources here is the self-replenishing Azraq Basin, which has long been threatened by over-pumping and illegal water wells. These wetlands are an important part of migratory bird routes, as well as being the only self-replenishing oasis in the Arabian Desert. It's a startlingly different landscape to dusty, desert hues; despite major water depletion over the years, calm blue lakes and ponds remain, with scores of birds, water buffalo, and tall, rustling reeds.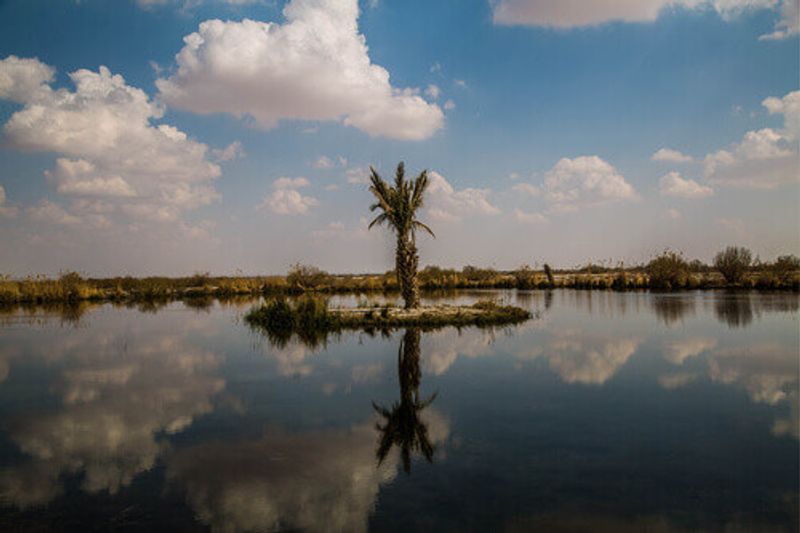 Wadi Mujib
Located near the Dead Sea, Wadi Mujib's steep canyon walls and seven rivers mean thrilling opportunities to go swimming, hiking, climbing, canyoneering, and examine the beautiful textures and surfaces of the canyons (wadi) up close. Expect lots of wading – you will get wet, so prepare accordingly – and use the system of pre-rigged ropes to make your way along the rivers (which can range from gentle and serene to vigorous) and small waterfalls.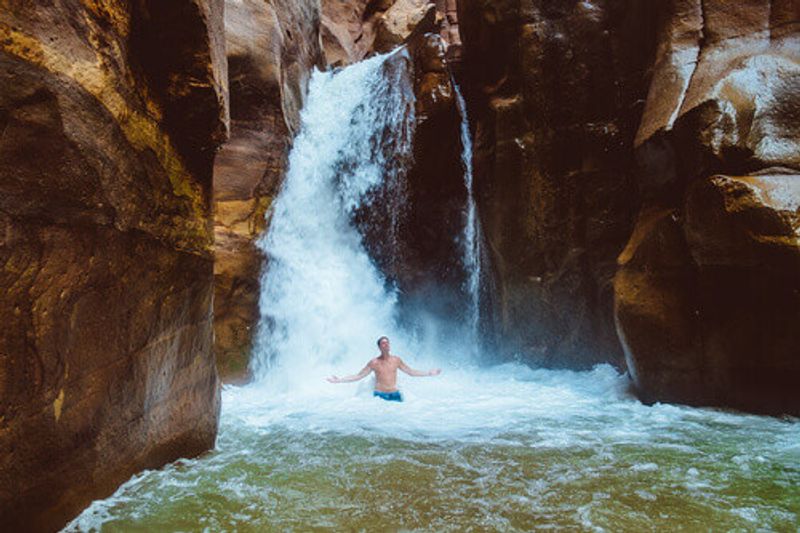 Dana Biosphere Reserve
One of Jordan's most stunning destinations, this ancient reserve contains multitudes: over 800 types of plants (many of which are unique to Dana), hundreds of birds, and rare mammals like the Syrian wolf. The reserve is built around the ancient Dana village – a collection of stone huts, old terraced gardens, and orchards that have been occupied for thousands of years by the Bedouin Ata'ta tribe. The village is currently the focus of ongoing restoration efforts. Dana is also home to the popular Feynan Eco-Lodge, an environmentally friendly hotel which strives to leave a minimal carbon footprint – it also employs local Bedouins to foster socioeconomic growth in the area. Dana is also home to the discovery of a new fish species, garra jordanica.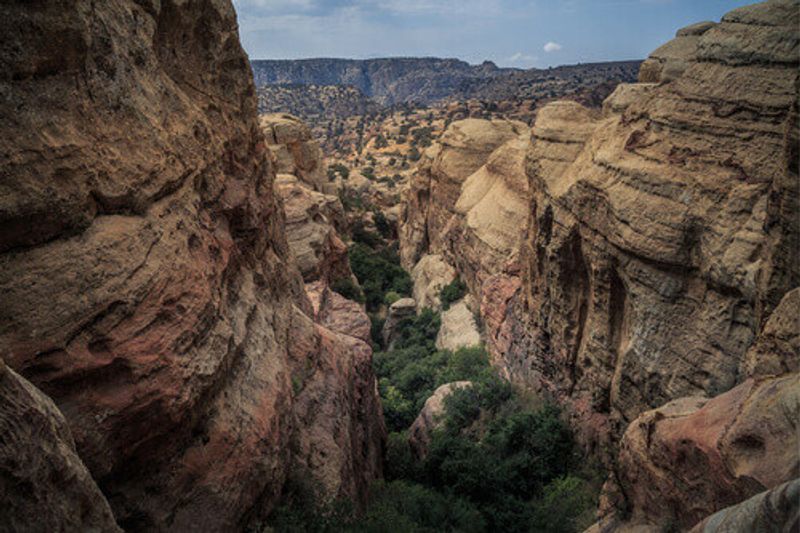 Yarmouk Forest Reserve
A compact, green reserve in the northwestern area of Jordan near Umm Qais, Yarmouk is a Mediterranean-style haven for plants and animals alike, including the Asiatic jackal, Egyptian jungle cat, gazelles, and a whopping 14% of Jordan's birds. It's a great, relaxing place to wind down after visiting the ruins at Gadara – the reserve also offers hiking and mountain biking.