Madaba is known as the City of Mosaics, for good reason, but there are plenty of reasons to visit this ancient town
Madaba's central location makes it easy to stop by on your travels, especially if you're coming from the King's Highway, Amman, or even the Dead Sea. Besides being a very walkable, easy-to-navigate city, Madaba is a great way to get a feel of authentic slice-of-life Jordanian experiences. There are plenty of trinkets and souvenirs to peruse along its streets, including local handicrafts, exquisite handmade rugs, ceramics, and mosaic tiles. One notable type is the Bani Hamida rugs, woven in a traditional Bedouin style.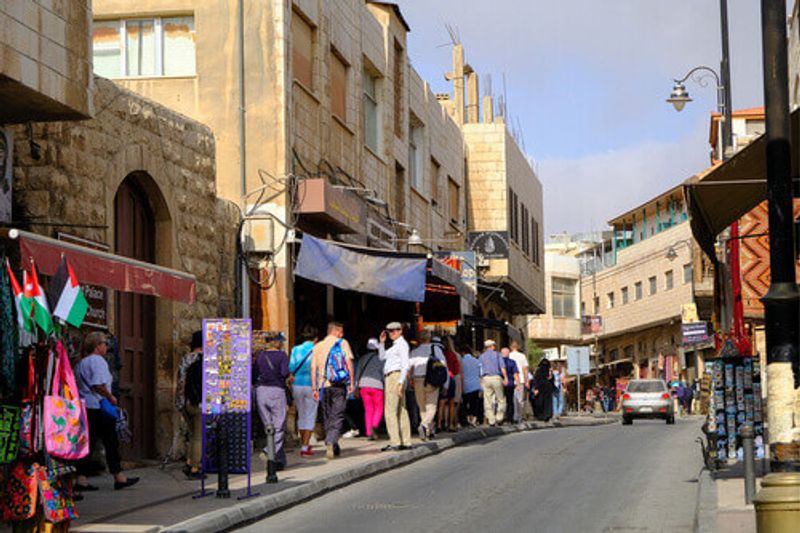 Much ado about mosaics
The City of Mosaics gets its name from its numerous Byzantine and Umayyad-era mosaics, and is best known for the 6th century 'Madaba Map,' the oldest known floor mosaic of its kind; this ancient depiction of the holy lands, embedded into the floor of St. George's Church in Madaba, was presumably created sometime between 542 to 570 AD, and features stunning geographical details in two million bits of coloured stone. Once upon a time, this intricate map featured 157 Greek 'captions' describing all of its major features. At the southern entrance of Madaba is the Church of the Apostles, which was reconstructed in 1993 with beautiful floor mosaics, including an intricate ancient mosaic of the twelve apostles.
There's also the Madaba Archaeological Park, which has (surprise!) more intricate mosaic and ceramic pottery remains within the Byzantine ruins of old churches and a palace. The Church of the Virgin features some stunning mosaics, including the Mosaic of Hippolytus, named for its depiction of characters from the tragic classical play by Euripides. Other famous mythological Greek characters in the park's Hippolytus Hall include gods and goddesses, Adonis, Cupid, and figures representing the four seasons. The park is also home to Jordan's oldest mosaic, a 1st-century BC mosaic from Machaerus.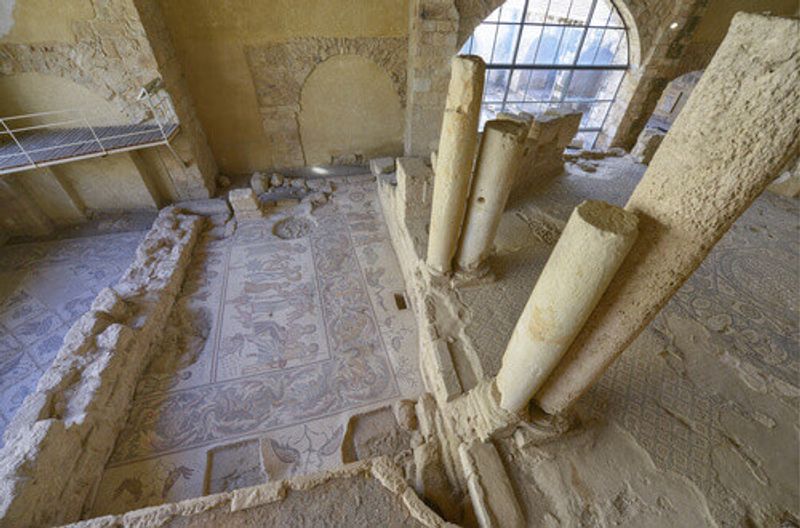 Things to do
Take a stroll down Talal Street, the main thoroughfare, and grab some street food – there are some excellent shawarma and falafel stands, and local bakeries (date bread is a popular option). One of Madaba's notable holy sites is the Shrine of the Beheading of St. John the Baptist, which provides an excellent belfry view of the surrounding area. The Madaba Museum (sometimes called Al Twal House) is worth a visit if you have extra time – the house is divided into two parts: the archaeological side has well-preserved mosaic collages, (think animals and mythological scenes), and the folk museum side has relics and exhibits that showcase Madabian and Jordanian history at large.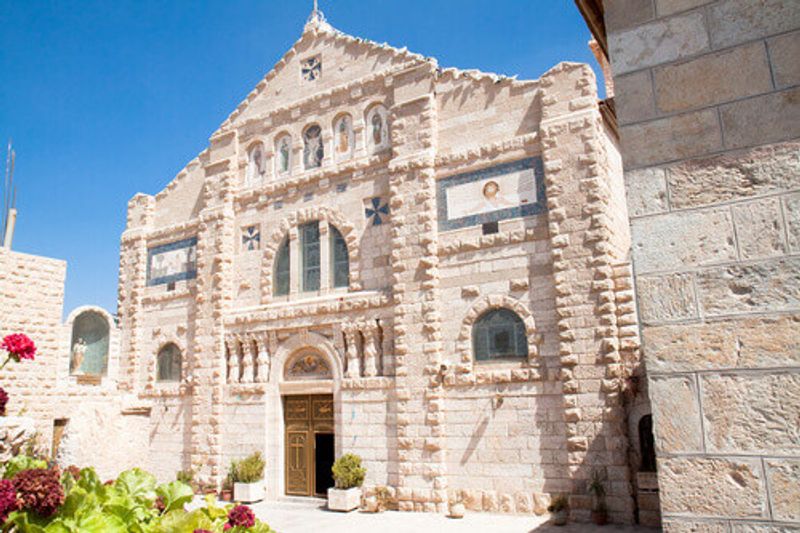 Madaba is also home to the non-profit Madaba Institute for Mosaics Art and Restoration (MIMAR), where critical preservation and restoration techniques are learned and applied to the many ruins around Jordan. It is the only school of its kind in the region, and has tours for visitors who are interested in learning more about this fascinating area of study.