From savouries to sweets, there's something on Jordan's menu to appeal to every palate
1. Mansaf
Jordan's national dish and the top choice of local food blogger Foodie Jo, this platter of lamb, rice and fermented yoghurt (jameed) can unsurprisingly be found throughout the kingdom. Popular Amman dining destinations such as Al Quds and Sufra will serve you up a generous helping of the fragrant, filling main course. Toppings typically include almonds, toasted pine nuts, parsley, slices of lemon and a generous glug of olive oil.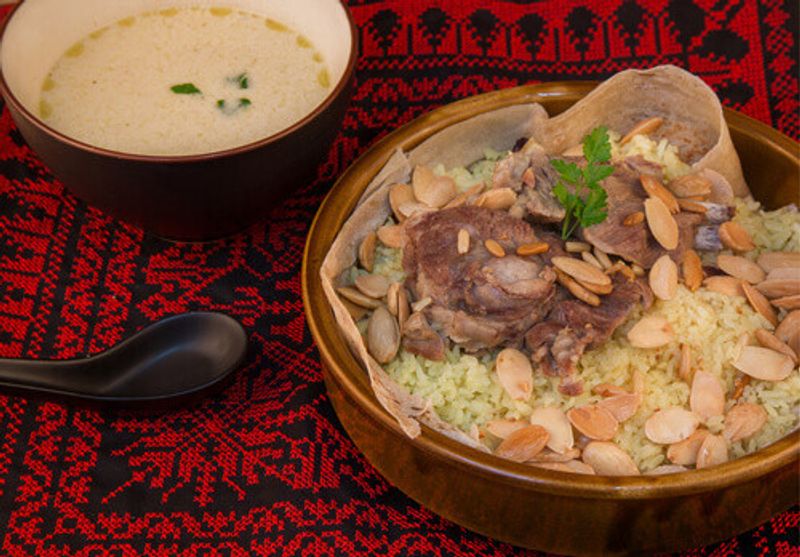 2. Ka'ak
The Middle East is a haven for bread-lovers and Jordan is no exception. If you want something more exotic than a trusty pita that has been baked to perfection, try ka'ak. A popular choice in Jordan that literally translates as 'cake', it is actually a sesame-covered bread baked into either a large ring-shape or a wood-fired roll sliced open and filled with egg, cheese and chilli sauce. The Salaheddine Bakery in King's Street, Amman, is where to head if you're keen to try the latter. To keep things quick and affordable, customers dish up their own filling then enjoy it as a snack on the go.
3. Makmoura
A dish that rewards patience, makmoura translates as 'buried' and is prepared by alternating layers of dough with lamb or chicken, onions and an array of seeds and beloved regional spices such as sumac and cumin. Originating from the north of the country, it makes liberal use of the olive oil harvested from that region and can take as long as four hours to cook, after which it is sliced and served in cake-like wedges with its contents spilling out onto the plate alongside servings of rice and cabbage.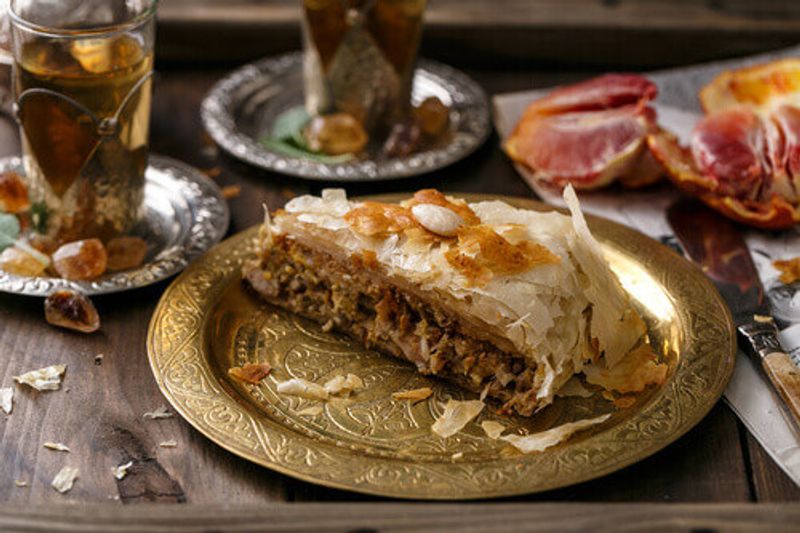 4. Falafel
Forget the dry, pre-packaged balls of chickpeas and spices that you find refrigerating in the supermarket. In Jordan, falafels are much larger and freshly prepared, which gives them greater texture and a brighter colour. Popular as a sandwich filling, as part of a mezze or for breakfast, the beetroot falafel served at Shams el Balad in Amman is the latest example of how Jordan's cuisine continues to evolve and comes recommended via local experts A Taste of Amman.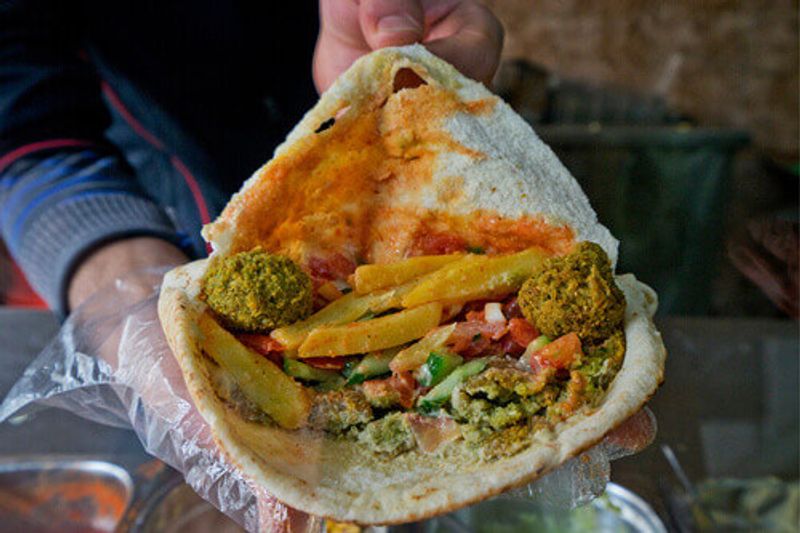 5. Fattet hummus
While the traditional style of hummus will be familiar to most, fattet hummus offers something more unique to the region. The key difference is the soaked bread that adds texture to the dish, but does so without making it heavy or soggy. Instead, the chickpea broth used to soak the bread – typically pita – enables it to naturally break up and create a lighter end product. Like many trademark Jordan dishes, it's known for its versatility and is either enjoyed as part of a breakfast or lunch, topped with pine nuts, olive oil and spices.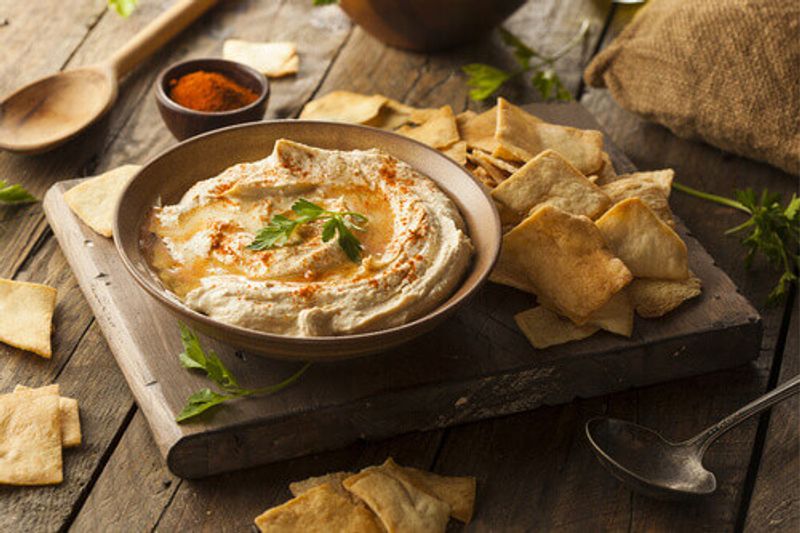 6. Labneh
While the popularity of many of Jordan's dips and sauces has resulted in them travelling around the world, labneh largely remains localised to the Middle East. A strained, creamy yoghurt that can be made from cow's, goat's or sheep's milk, it carries a slightly salty kick and you'll find it included in nearly all mezzes, as ubiquitous to locals as hummus or baba ghanoush. Unlike those two standards, labneh's lack of tahini gives it a unique texture, halfway between a spreadable cheese and Greek yoghurt. Enjoy it topped with pine nuts, herbs and olive oil – or honey, if you prefer a sweeter option.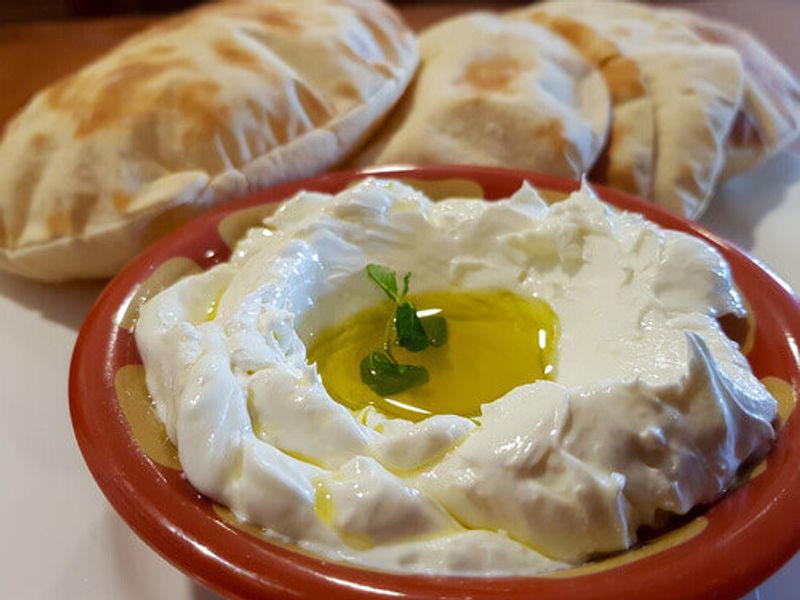 7. Galayet Bandora
Fried tomatoes, Jordan style: galayet bandora is another entrée often accompanied with rice or bread, popular for its simplicity and its flavoursome taste. Stewed in a pan, the tomatoes are cooked with onion, garlic, olive oil and salt. Peppers are sometimes added for extra heat, while another popular variation is to add cubes of beef to create a stew. A dish with a proud link to Jordan's history, this one-pot meal is favoured among nomadic tribes and travellers in the Red Sea and Wadi Rum regions because of the ease with which is can be cooked up.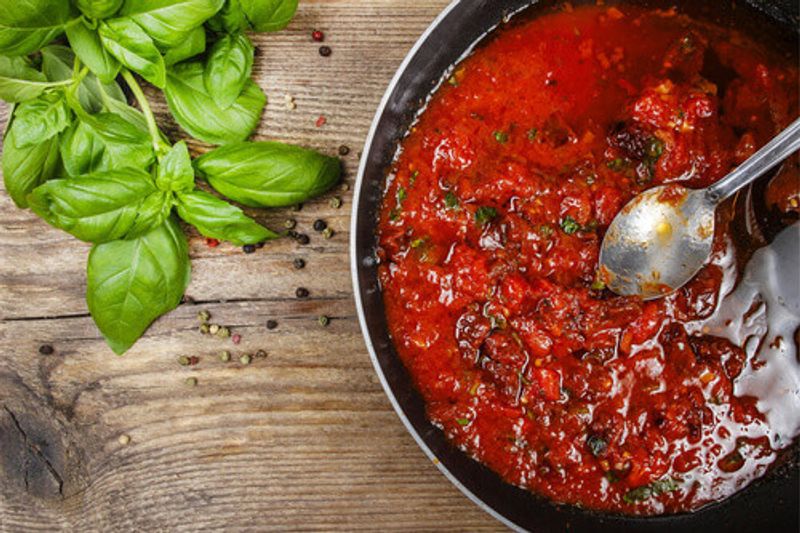 8. Zarb
Nicknamed 'Bedouin barbecue,' zarb is cooked in the desert for a reason: its preparation involves digging a hole that is then filled with hot coals, before meat and vegetables on a tray or rack are seasoned, covered and lowered into it. The food is then covered with sand and blankets and left to slowly roast for several hours until the meat is ready to fall off the bone, like any world-class barbecue. It's the perfect dinner during a visit to Wadi Rum, which has many Bedouin camps that enable visitors to sleep under the stars boasting it on their menus.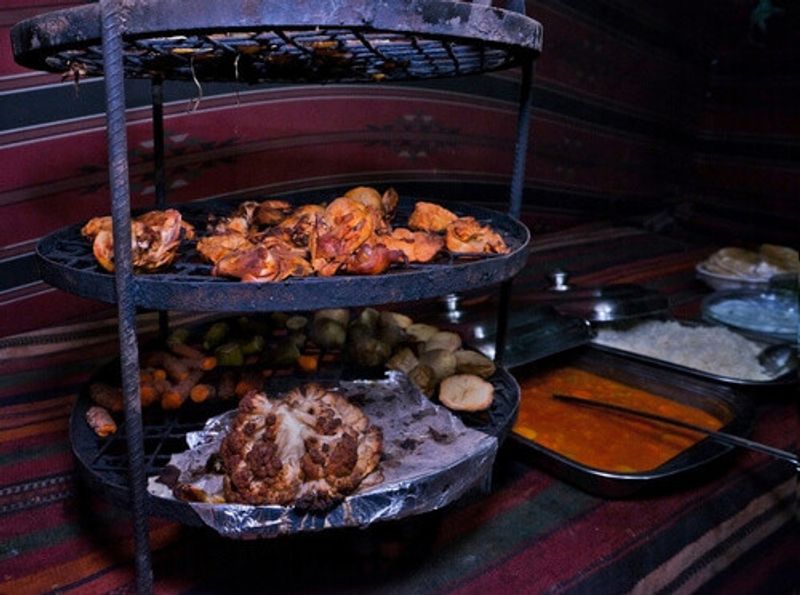 9. Kanafeh
A dense, sweet, dairy treat, kanafeh uses a thin pastry as its base then covers it with a soft cheese, adding thin noodles to the mix for extra texture and crunch. The sweetness comes from its syrup, which holds together its structure so that it can be served as sticky slices or squares. As with all popular dishes, there are plenty of variations available, but orange flower water and pistachios are the usual finishing touches, giving kanafeh a bright orange and green finish. Habibah Sweets in Amman's Marwan Madi Complex has earned rave reviews for its version of the classic dessert, but you make also decide to pick up a slice from a local market as it is a classic street-food snack, too.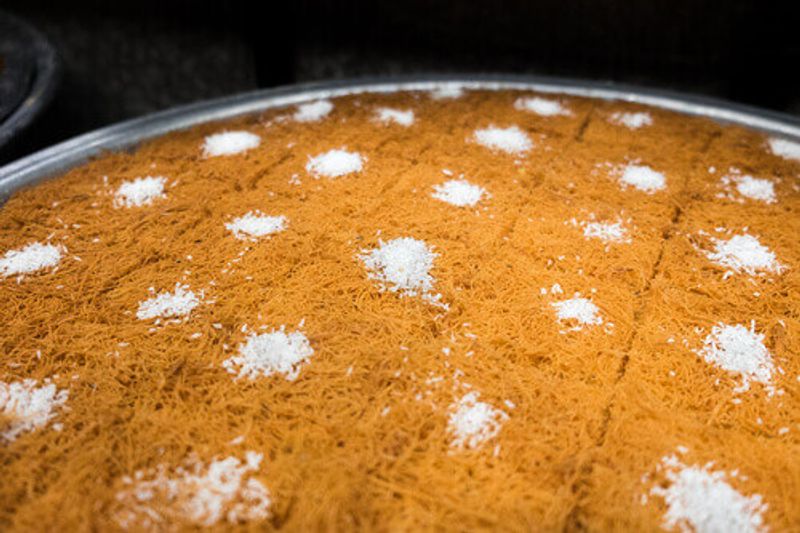 10. Baklava
Kanafeh's main rival as Jordan's favourite sweet dish, baklava is a world-famous snack that has been perfected by the locals. Layers of filo pastry are covered in butter, walnuts and sugar syrup to create its sticky texture and glazed finish, with a hint of cinnamon adding some warmth. As with kanafeh, it's a ubiquitous treat stocked on local markets, but larger bakeries such as Habibah Sweets, Aqaba's Anabtawi Sweets and Sanabel Bakeries and Sweets in Petra, which bakes some of its dishes over hot-coal grills, are popular destinations that should be able to satisfy your appetite.