Japan's feudal castles are unmissable for any history or architecture buff
While Japanese fortresses and defensive buildings have been around for centuries, the 16th and 17th centuries were a banner time for feudal-era castles, which formed the defensive heart of many towns (including Tokyo). Many of the remaining castles in Japan have been classified as UNESCO World Heritage sites. The hundred-odd that stand today are enduring examples of the classic Japanese castle shape; one unique factor in constructing these huge complexes is achieving a sense of balance with the surrounding landscape. As a result, there is an air of elegance to Japanese castles that is best exemplified in old yamajiro or mountain castles, which were built into the mountains themselves.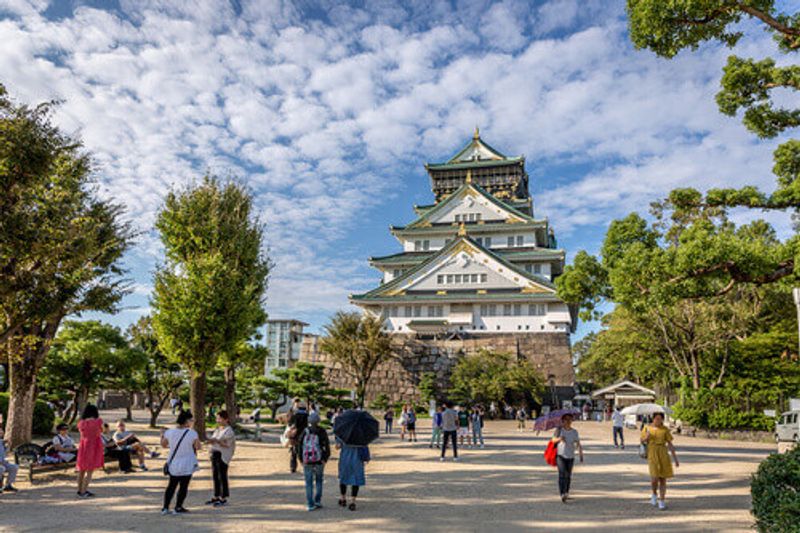 While Japanese castle foundations were usually made with sturdy stone, wooden roof structures and other less-resilient structural details were heavily damaged in subsequent wars, bombings, and natural disasters (including a disturbing number of lightning strikes), which has resulted in intensive modern-day restoration efforts. Castle visiting in Japan usually involves a lot of walking, stair-climbing, and may include some shoes-off experiences, so be prepared.
EXPLORE OUR INSPIRING JAPAN SMALL GROUP TOURS HERE
Here, some of the finest castles in Japan to visit.
Himeji Castle
Arguably Japan's biggest and most famous castle, Himeji – or White Heron Castle – is a striking symbol of beauty in Hyogo prefecture. It no longer resembles its humble origins as a hilltop fort – after years of reconstruction efforts, it achieved its ultimate form in the 1600s, where it has sat untouched by World War II bombings and earthquakes. Five of its structures are considered national treasures of Japan.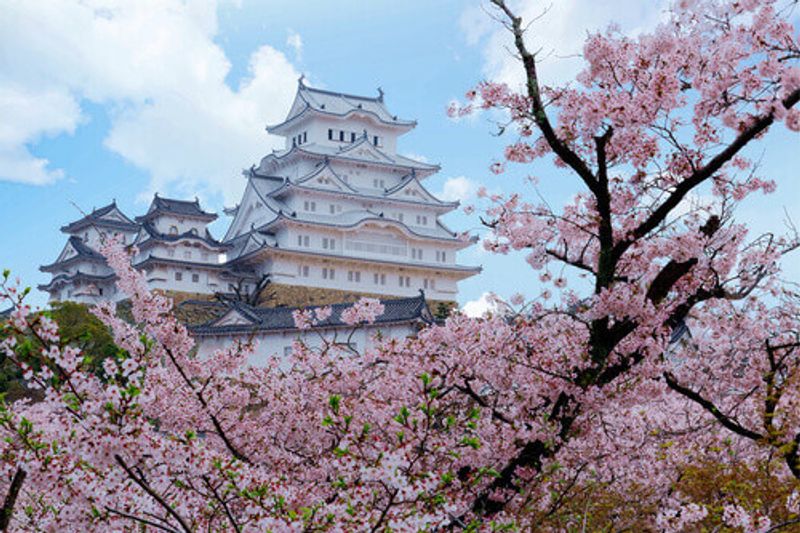 Osaka Castle
Originally built in 1583, Osaka Castle was an ambitious project for Hideyoshi Toyotomi, a daimyo (feudal lord) who wished to outdo his rival, Oda Nobunaga. Perched atop a stone-fortified landfill, the castle's location originally housed a temple, and endured many interior conflicts, civil wars, and natural disasters. Today, the castle has been beautifully reconstructed and includes some of Japan's most beautiful parks and gardens, such as the sakura-filled Nishinomaru Garden.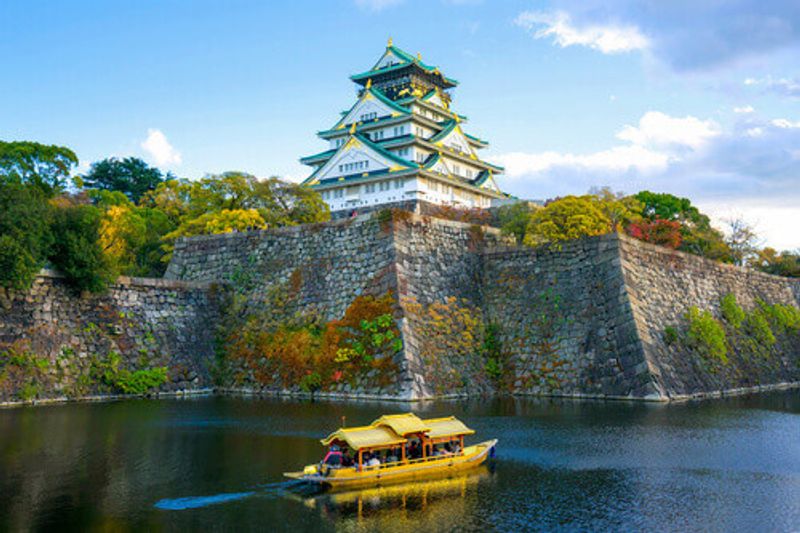 Nijo Castle
Located in Kyoto, Nijo is a Tokugawa-era castle that is comprised of traditional architectural elements and two palaces: Ninomaru and Honmaru. Ninomaru is still standing, and features some fascinating design elements, such as squeaky, 'chirping' uguisubari floors (nightingale floors) to prevent assassins and spies from sneaking around.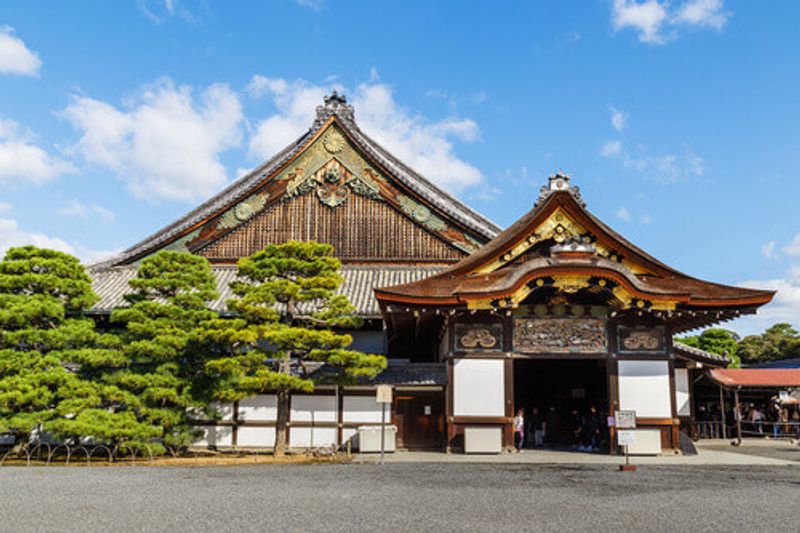 Matsuyama Castle
Named after a hot spring in Ehime prefecture, Matsuyama Castle has exhibits of feudal-era history, along with samurai-era armour and other relics. It is one of the most intact historic castles of Japan that largely escaped major damage. There's even a gondola (Matsuyamajo Ropeway) to get to the castle, as it's located on a painfully steep hill – on the upside, it has some incredible views of the Seto Inland Sea.
Matsumoto Castle
Along with Himeji, this is one of Japan's three iconic 'premier castles' and its main keep or donjon is a national treasure. Built in the 1500s, this impressive black structure is also called the 'Crow Castle' (karasu-jo) for its black roof 'wings' and walls. Like many other Japanese castles, Matsumoto is a popular spot during cherry blossom season in April.