From the delicious to the quirky, Japan is bursting with fun things to do
If you're all templed-out or just have some time to kill while visiting Japan, here, 101 ideas to keep you busy.
1. Queue up for sushi at Daiwa Sushi in the Toyosu Market (Tokyo)
Recently located to a new, larger location, the sprawling fish market of Tokyo is renowned for auctioning the freshest seafood in the world and Daiwa Sushi (6-3-2, Toyosu, Koto 135-0061, Tokyo Prefecture) is one of many restaurants that have shifted with it. The restaurant sells sushi made from market produce and is regarded as one of the best in the world, making it worth the wait (and price tag).


2. Ride on the bullet train
Japanese bullet trains or shinkansen are known around the world for their efficiency, reaching speeds over 300 km/h. Not only are they fascinating to ride, but they make travelling Japan a breeze.


3. Feed the deer in Nara
Nara's sika deer are famous for their manners, bowing at visitors in exchange for shika senbei (deer crackers). These furry creatures are considered sacred thanks to their connection with a Shinto deity, so be sure to approach them with care.


4. Master the art of hashi (chopsticks)
Chopsticks are essential utensils across Asia and while most restaurants will have forks, tourists should practise their hashi skills and eat like locals.


5. Visit the Matsuri-no-mori Festival Museum (Takayama)
The alpine city of Takayama is famous for its biannual festivals, where elaborate yatai floats parade through the streets. For a glimpse of the yatai, head to Matsuri-no-mori Festival Museum (1111 Chishimamachi, Takayama 506-0032, Gifu Prefecture), tucked into the base of a mountain and away from tourists. Eight beautiful festival floats are exhibited inside with performances every 30 minutes.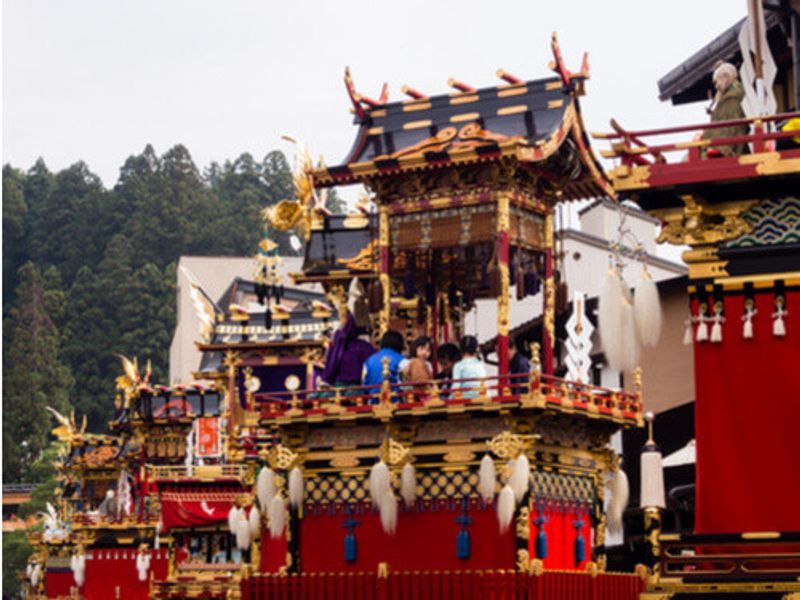 6. Marvel at Himeji Castle
Unlike other castles around Japan, the great Himeji Castle was spared during centuries of war, making it one of the oldest surviving examples of stunning 17th century Japanese architecture.


7. Snack on Japanese Kit Kats
The popularity of Kit Kats in Japan is unrivalled around the world, with hundreds of flavours ranging from unusual to downright strange. The supposed good luck charms are available across the country in flavours like matcha, sake and even wasabi - get your fill!
8. Take a Japanese cooking class
What better way to fall in love with a cuisine than to cook it yourself? Whether you're keen on sushi or obsessed with ramen, there are classes to suit most tastes.


9. Relax in the town of Kurokawa Onsen
Japan is home to many quaint onsen (hotspring) towns, but few are as picturesque as Kurokawa. Nestled into the north of Kyushu, Kurokawa Onsen is a mecca for relaxation, with dozens of thermally heated baths surrounded by lush forest.


10. Eat okonomiyaki off the grill at Okonomimura (Hiroshima)
Hiroshima-style okonomiyaki is famous for its unusual contents (noodles) and cooking style (layered). There's no better place to try it than at three-storey Okonomimura, a Hiroshima institution housing 25 restaurants that all serve variations of the same dish, along with other Japanese delights.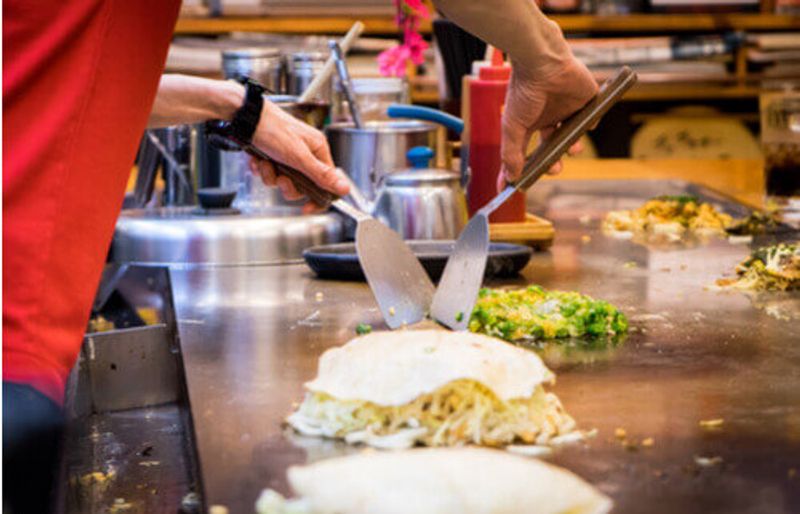 11. Climb Mount Fuji
Between July and September, the famous Mount Fuji is open to hikers. So don your hiking boots and get walking, because the view from the top is unforgettable.


12. Meet happy hedgehogs at the Chiku Chiku cafe (Tokyo)
Japan is home to thousands of animal cafes, catering to all furry preferences. Chiku Chiku is one of the most unique, offering visitors the chance to cuddle hedgehogs in enclosures resembling dolls houses. This cafe is one of the most ethical too, regularly consulting with vets and rotating the hedgehogs every second day to give them a rest.


13. Dine at a 7-Eleven convenience store
Japanese 7-Eleven stores take 'convenience' to the next level. There are more than 20,000 of them across the country and not a single Slurpee in sight. In their place, you can get almost any other conceivable food or drink, from alcohol to sweets, sushi to cooked meals, all at affordable prices.


14. Go real life Mario-Karting (Osaka)
Explore the bustling streets of Osaka from a different perspective. In any other country, go-karting in a ridiculous costume would be very strange, but among the anime and all-round eccentricity of Japan, it fits right in (you'll need an international drivers licence).


15. Fall in love with Shukkei-en Garden (Hiroshima)
Hiroshima's Shukkei-en Garden (2-11 Kaminobori-cho, Hiroshima, Hiroshima Prefecture) is a stunning example of traditional Japanese horticulture in the heart of the city. For a small fee, step into the lush garden and journey through the landscape of Japan, from the mini-mountain representing Mount Fuji to the tiny bamboo forest.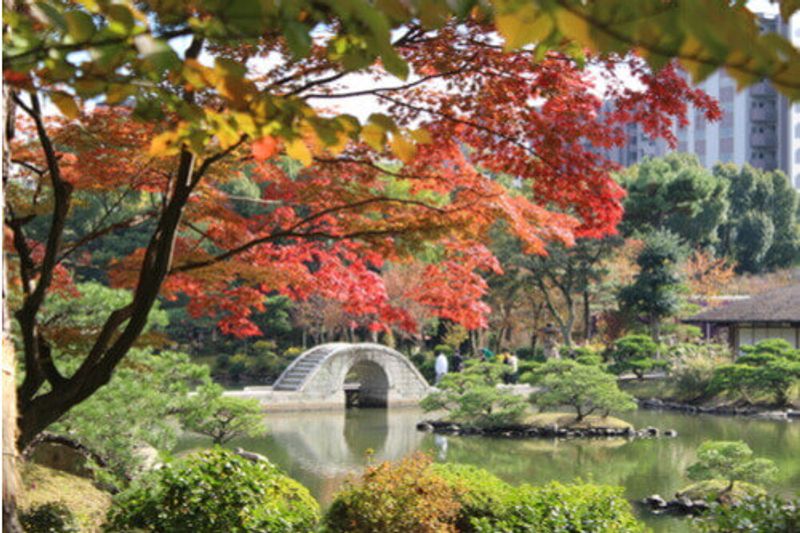 16. Visit Nomura Samurai House (Kanazawa)
During the Edo period, the Nomura were a high ranked samurai family in Kanazawa. Today, their home has been restored and the Nomura Samurai House (1-3-32 Nagamachi, Kanazawa, Ishikawa Prefecture) is open to the public, displaying relics from a bygone era.


17. Sample the street food at the Nishiki market (Kyoto)
Situated in downtown Kyoto, the Nishiki Market (609 Nishidaimonjicho Tominokoji Dori Shijoagaru, Nakagyo, Kyoto 604-8054, Kyoto Prefecture) is a sprawling street dotted with food and craft stalls, making it the perfect place to try local treats or pick up souvenirs.


18. Partake in a chanoyu (tea ceremony)
A chanoyu or tea ceremony is a sacred practice in Japan, dating back thousands of years. The ritual includes choreographed actions in the preparation of green tea and is a great way to learn about Japanese tradition.


19. Get free panoramic views of Tokyo at the Metropolitan Government Building
While Tokyo is home to several skyscrapers that charge an entry fee, the Metropolitan Government Building in Shinjuku welcomes visitors up to its 202 metre observation deck for free.


20. Explore the eerie island of Gunkanjima (Nagasaki)
Gunkanjima is a former Mitsubishi coal-mining island in Nagasaki, and once one of the most densely populated places on earth. Since the last resident left in 1974, the island has remained abandoned and crumbling, but curious visitors are permitted to walk through one section of it.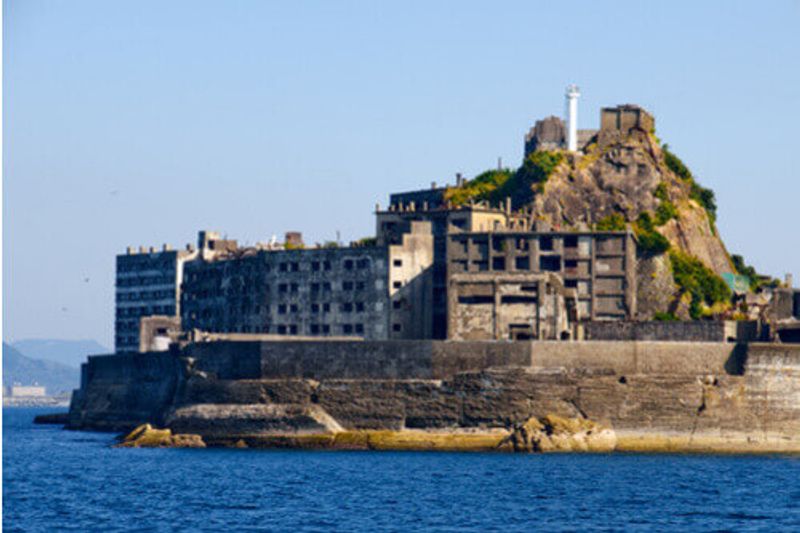 21. Sing karaoke
An iconic Japanese past time, karaoke has been around since the 70's and is popular amongst tourists and Japanese people the world over. Grab a mic and sing your heart out in its homeland.


22. Eat ramen at Ichiran
At Ichiran, ordering and eating is an unusual sensory experience. Customers select their ramen from a vending machine and fill out their preferences on paper (firm or soft noodles) before being seated at an individual booth. They then hand their meal tickets to a chef concealed behind a curtain and within minutes, a steaming bowl of tonkotsu (pork broth) ramen is delivered with a bow. Prepare for the tastiest noodle soup of your life.


23. Ride on the metro in Tokyo
The public transport system in Tokyo is (unsurprisingly) world class, so grab an IC Card at almost any station and jump aboard. Avoid riding at peak hour, unless you like being sandwiched between thousands of commuters, which of course, is a unique Japanese experience in itself.


24. See a traditional Kabuki show at the Minamiza Kabuki Theatre (Kyoto)
Founded in the early 17th century, Kyoto's Minamiza Kabuki Theatre (198 Nakanomachi, Shijodori Yamatooji Nishiiru, Higashiyama, Kyoto 605-0075, Kyoto Prefecture) is a stunning Edo-period building with regular kabuki (traditional Japanese theatre) performances.


25. Tuck into gold-leaf sweet red-bean soup at Kaikaro Teahouse (Kanazawa)
Kanazawa is the gold-leaf capital of Japan, producing 99% of the country's shiny commodity. It's so abundant that many shops and cafes offer cheap gold-leaf products, from ice cream to face masks. Head to the delightful Kaikaro Teahouse in the Higashi Chaya district and tuck into a steaming bowl of zenzai, a desert soup of red beans and rice flour dumplings, topped with a sheet of gold leaf. When in Kanazawa.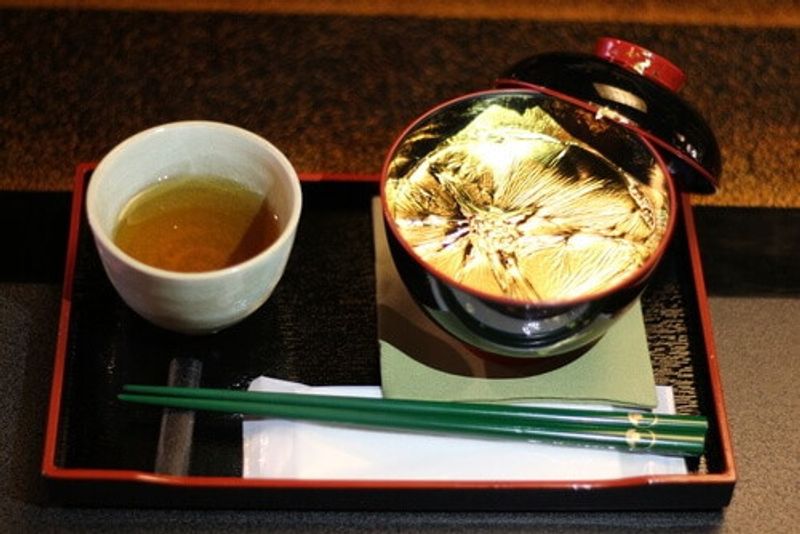 26. Take the ferry to Miyajima Island
Famous for its deer population, stunning scenery and traditional Shinto shrines, Miyajima Island is one of the country's most beautiful spots and is just a short boat ride away from Hiroshima.


27. Stay at a capsule hotel
The world's first capsule hotel opened in Osaka back in the late '70s and since then, the concept has spread across the globe. Individual pods range from basic to luxurious depending on how much you're willing to pay.


28. Learn about Hayao Miyazaki at the Studio Ghibli Museum (Tokyo)
Hayao Miyazaki is an award-winning animator and filmmaker, adored around the world for his creative work. If you're planning a visit to the Ghibli Museum, secure your tickets online as it's extremely popular.


29. Visit the Cup Noodles Museum (Osaka)
Few things are as synonymous with Japan as cup noodles, and what better way to learn about them than at the Cup Noodles Museum? Learn the history of instant noodles, design your own packaging and even make a cup to take home!


30. Attend a flower viewing party
Japan is famous for its spectacular sakura (cherry blossom) displays, but few people know the extent of their affinity for blooming flowers. Attend a hanami (flower viewing party) and bask in the transient beauty of Japanese flora.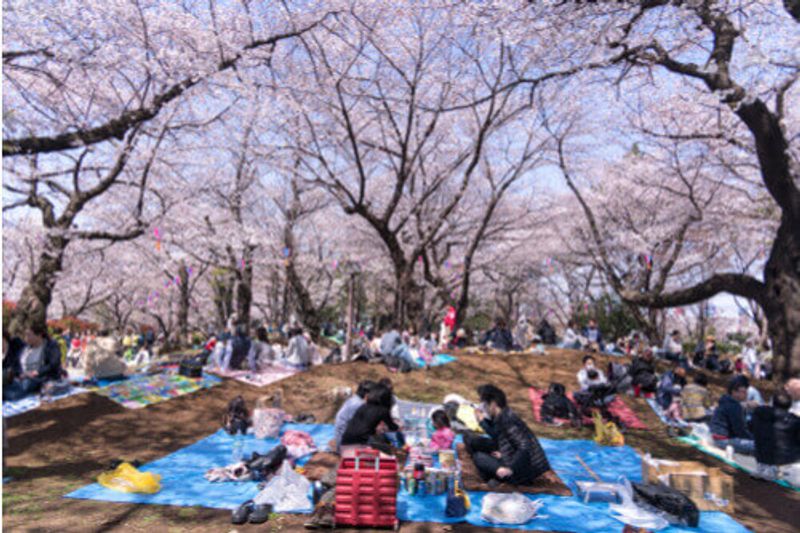 31. Photograph Japan's highest waterfall, Nachi Falls (Nachikatsuura)
Nachi Falls is Japan's highest waterfall and a spectacular one at that. Capture the perfect shot with Kumano Nachi Taisha (1 Nachisan, Nachikatsura-cho, Higashimuro-gun 649-5301, Wakayama Prefecture) in the foreground and the flowing falls in the back.


32. Stroll through the Nagasaki Peace Park
The Nagasaki Peace Park (Matsuyamamachi, Nagasaki 852-8118, Nagasaki Prefecture) commemorates the 1945 atomic bombing of Nagasaki. Built around the bomb's hypocentre, it contains sculptures donated from around the world and is a moving place to reflect on Japanese history.


33. Explore the Izumo-taisha (Izumo)
Izumo-taisha (195 Taishacho Kizukihigashi, Izumo 699-0701, Shimane Prefecture) located north of Hiroshima, is one of Japan's most sacred Shinto shrines. It's believed to be the country's oldest, and predate the arrival of Buddhism.


34. Discover the bubbling Mount Aso Caldera (Aso Kujū National Park)
Mount Aso is the largest active volcano in Japan and its bubbling, mint-coloured caldera is quite a sight.


35. Sunbathe on the Yaeyama Islands (Kumejima)
The stunning Yaeyama islands are Japan's answer to Hawaii. Think: golden coastline, warm temps and coral reefs beneath crystalline waters. Plan your visit ahead, as you must fly to reach the remote archipelago.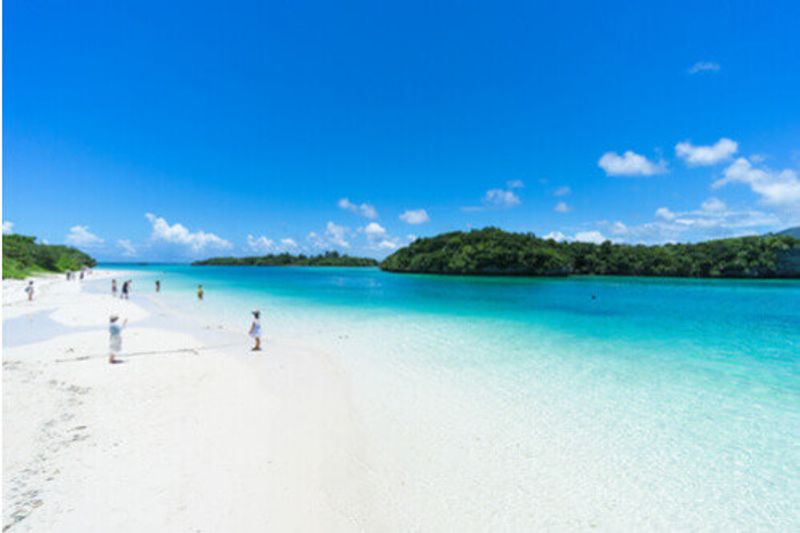 36. Try Hida beef sushi at Hida Kotte Ushi (Takayama)
Japan is famous for both sushi and world-class beef, and Hida Kotte Ushi (34 Kamisannomachi, Takayama, Gifu Prefecture) marries the two for a snack like no other. Order their nigiri to try blow-torched wagyu beef over sushi rice, served on a cracker.


37. Visit the Meguro Parasitological Museum (Tokyo)
One of the more unusual items on this list, the Meguro Parasitological Museum is not for the squeamish. Explore their extensive collection of worms and parasites, just don't let them get under your skin.


38. Buy from a vending machine
With 5 million vending machines across the country, you'll find stocks of drinks and knick-knacks on every street.


39. Photograph the Shirogane Blue Pond (Biei)
Shirogane Blue Pond (Shirogane, Biei-cho, Kamikawa-gun 071-0235, Hokkaido) is the sort of place you'd expect to see in Canada's Rocky Mountains: a vibrant emerald body of water, bordered by trees. While the pond was man-made to protect from volcanic mudflow, its colour is entirely natural.


40. Explore the Daisho-in Temple and its 500 Buddha statues (Miyajima Island)
Miyajima is home to many stunning sights, but the 500 different Buddha statues at Daisho-in Temple (210 Miyajimacho, Hatsukaichi 739-0592, Hiroshima Prefecture) make this attraction one of the most notable.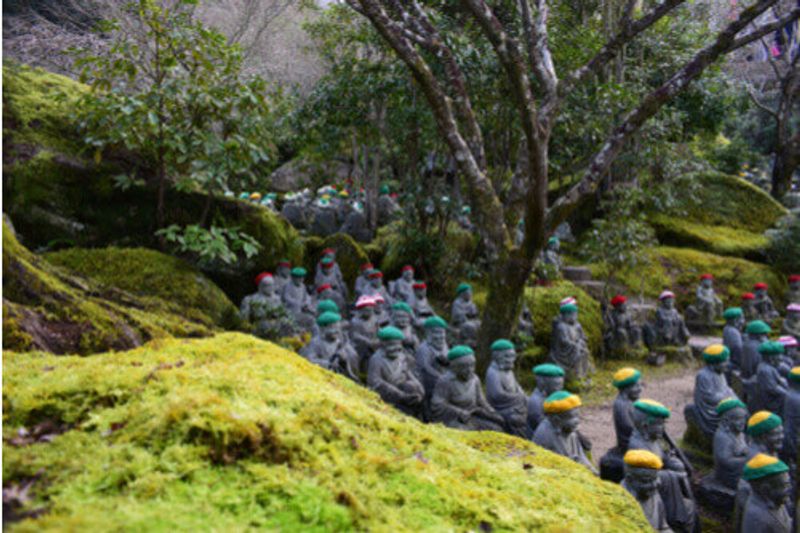 41. Eat curry delivered by model-train at Curry Station Niagara (Tokyo)
There's no shortage of quirky restaurants in Tokyo, but Curry Station Niagara (1-21-2 Yutenji, Meguro 153-0052, Tokyo Prefecture) is both delightful and delicious. Find a spot among the train memorabilia and wait for your curry to arrive at the table by model train. Yes, really.


42. Stay a night on Japan's holiest mountain (Kōya)
Sacred Koyasan (Mount Koya) is the centre of Shingon Buddhism and a popular escape from the bustle of Japan's major cities. Visit to connect with your spiritual roots and experience traditional Japanese hospitality.


43. Day-trip to the Great Buddha in Kamakura
The Kamakura Daibutsu or 'Great Buddha' (4 Chome-2-28 Hase, Kamakura 248-0016, Kanagawa Prefecture) is a bronze, cross-legged statue of Amida Buddha that watches over the Kotokuin Temple. Cast way back in 1252, the statue may not be the largest in Japan, but it's certainly among the most beautiful.


44. Marvel at the Narusawa Hyoketsu Ice Cave (Mount Fuji)
Narusawa Hyoketsu, a lava tunnel at the base of Japan's most famous peak, is full of natural ice formations. Tour the cave if you're in the Fuji Five Lakes area.


45. Get lost in anime-crazed Akihabara (Tokyo)
One of the most eclectic parts of Tokyo – a big deal in itself – Akihabara is a mecca for anime, electronics and all things nerdy. Even if you're not interested in so-called otaku culture, take a stroll through its streets and try not to be blinded by the gaudy, glowing signage.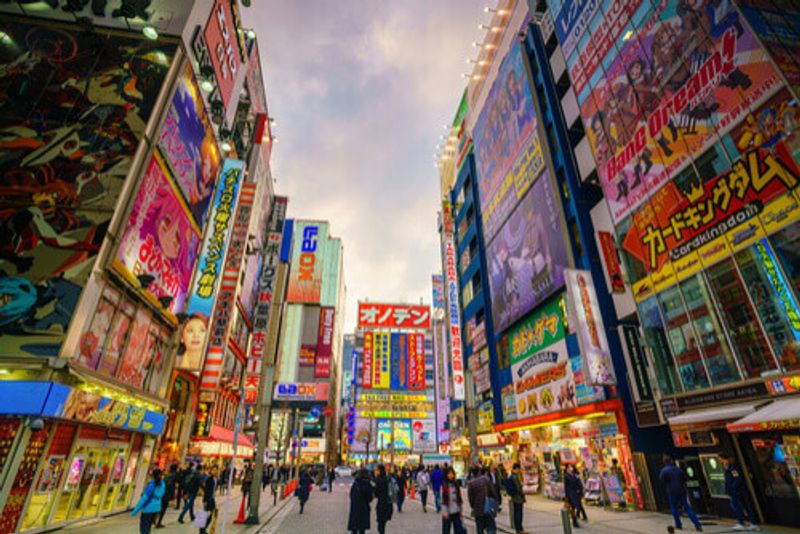 46. Pet the bunnies of Ōkunoshima
A few hours out of Hiroshima, the island of Ōkunoshima has a circumference of just 4 km but is home to hundreds of wild rabbits. Both the furry residents and the island's fascinating past make it a worthwhile day trip.


47. Dine at the Kawaii Monster Cafe (Tokyo)
Tokyo's Kawaii Monster Cafe epitomises the quirky reputation of Harajuku. Step inside this haven of colour and costumes and prepare for sensory overload.


48. Tuck into a punnet of Japanese strawberries
Japanese strawberries are known as some of the best in the world for their sweetness. Pick up a punnet and try them for yourself!


49. Learn about Hachiko the dog in Odate
Hachiko is Japan's most famous dog, remembered for his immense loyalty after the death of his owner. Visit the city of Odate to tour the tiny Hachiko Museum and learn more about the beloved pooch.


50. Go up the Tokyo Skytree
The 634 metre broadcasting tower sits proudly above the entire Tokyo skyline and is one of the tallest in the world. Head up to the Skytree observation deck for panoramic views of the city and beyond.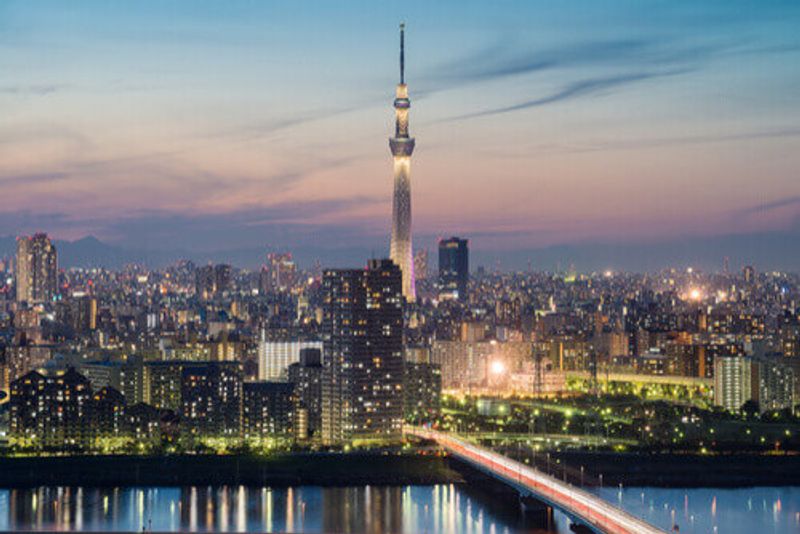 51. Wander the cavernous Oya History Museum (Utsunomiya)
There are quite a few museums on this list, but the Oya History Museum (909 Oyamachi, Utsunomiya 321-0345, Tochigi Prefecture) is the only one inside a cave! Explore the underground halls and delve into the history of mining in Japan.


52. Visit the ominous Mount Osore (Mutsu)
A spot of pilgrimage for many, Mount Osore is known as the entrance to afterlife due to both its unusual geography and striking resemblance to descriptions of Buddhist hell and paradise.


53. Explore Dejima Island in Nagasaki
Dejima Island (6-1 Dejimamachi, Nagasaki 850-0862, Nagasaki Prefecture) is a man-made former trading post and village in Nagasaki with links to Portuguese and Dutch settlers. Tour the site to learn about its history and see inside restored Japanese buildings.


54. Channel your inner child at Sanrio Puroland (Tama)
Dedicated to one of Japan's most beloved characters, Sanrio Puroland is a Hello Kitty themed indoor amusement park. Think: colour, kitsch and all things quirky.


55. Discover the quaint fishing town of Ine
The quaint fishing village of Ine, north of Kyoto, is famous for its long row of wooden funaya (fishing houses) by the ocean. The town is small, but little known to tourists, making it a fantastic off the beaten track destination.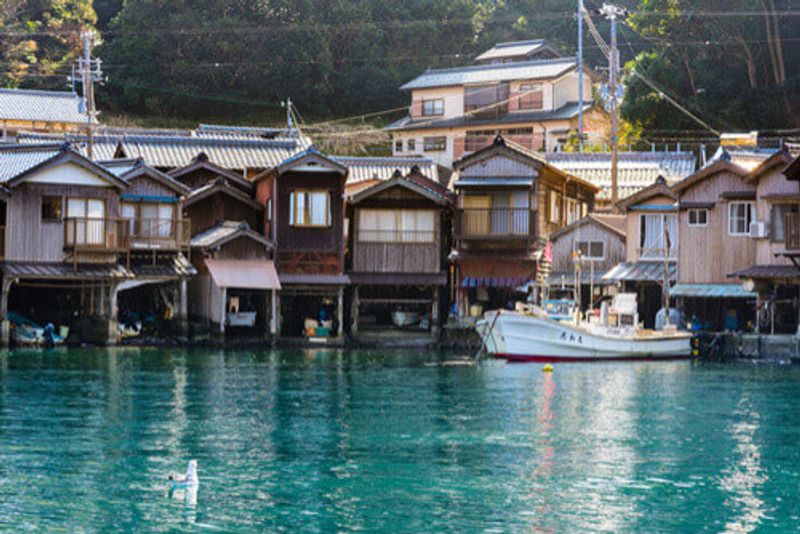 56. Bathe in the wacky waters of the Yunessun Spa Resort (Hakone)
Many people travel to Japan to bathe in their famous onsens, but few are as wacky as Hakone's Yunessun Spa Resort. In addition to regular natural springs, Yunessun also has coffee, wine and even saké baths.


57. Explore the creepy Matsuo Mine (Matsuo)
Matsuo Kouzan was once the largest sulphur mine in Japan and housed thousands of employees. Today, the site and its buildings lay abandoned and crumbling, worsening each year as nature reclaims the land.


58. Taste blowfish at the famous Takoyasu (Osaka)
Osaka is the food capital of Japan and home to thousands of fantastic restaurants serving delicious fare. For an unusual meal, head to michelin-starred Takoyasu (1-15-5 Yunagi Minatoku, Osaka 552-0004, Osaka Prefecture) and order the expertly prepared fugu (blowfish) sashimi – sans the poisonous parts!


59. Buy a sarubobo doll souvenir (Takayama)
Wander the streets of old-town Takayama and you'll encounter dozens of red dolls. Known as sarubobo, these decorative dolls are considered the mascot of the region and make great souvenirs.


60. People watch in Harajuku (Tokyo)
One of Tokyo's most iconic destinations, eccentric Harajuku is popular with tourists and locals alike. Visit on a Sunday for your best chance of glimpsing people in elaborate costumes.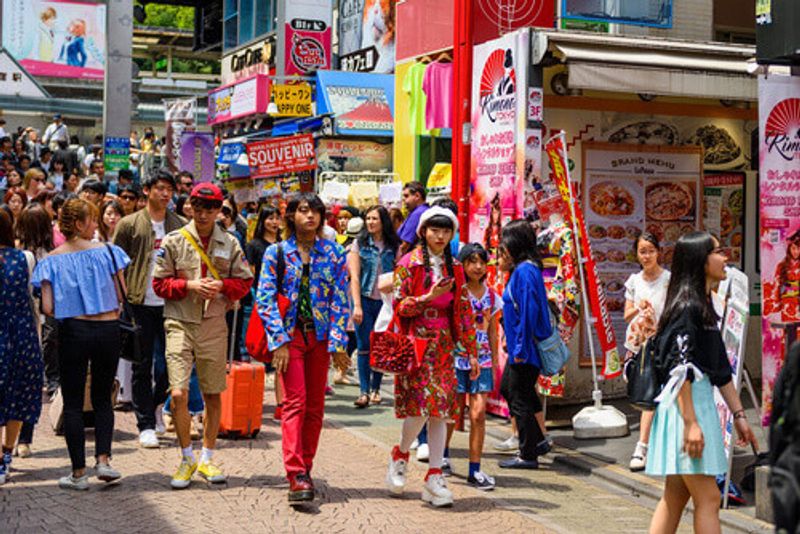 61. Explore the Gotokuji Cat Temple (Tokyo)
Do you know those waving, white cat figurines? Gotokuji Temple (2-24-7 Gotokuji, Setagaya 154-0021, Tokyo Prefecture) in Tokyo is dedicated to the ceramic felines and houses thousands of them in all shapes and sizes.


62. Cycle the Shimanami Kaido (Honshu to Shikoku)
Shimanami Kaido is the most popular cycling route in Japan, made of 6 separate islands joined by bridges. The 80km main route is exceedingly scenic, passing beaches, towns and the Seto Inland Sea along the way.


63. Stay at the Henn-na Robot Hotel (Tokyo)
Add the Henn-na Robot Hotel to the list of places you'll only find in Tokyo. At this establishment, robots dominate the staff and guests are even encouraged to chat with the machines as they work.


64. Venture through the Ryūsendō cave (Iwaizumi)
Ryūsendō (1-1 Iwaizumi Kaminari, Iwaizumi-cho, Shimohei-gun 027-0501, Iwate Prefecture) is a great limestone cavern in northern Honshu. Much like the cenotes (limestone sinkholes) of Mexico, Ryūsendō is full of fresh water, vibrant blue against the limestone, that forms deep underground lakes.


65. See the tallest statue in Japan, the Ushiku Daibutsu (Tsukuba)
The 120 metre Ushiku Daibutsu (2083 Kunocho, Ushiku 300-1288, Ibaraki Prefecture) is the largest standing Buddha statue in the world and well worth a day trip from Tokyo.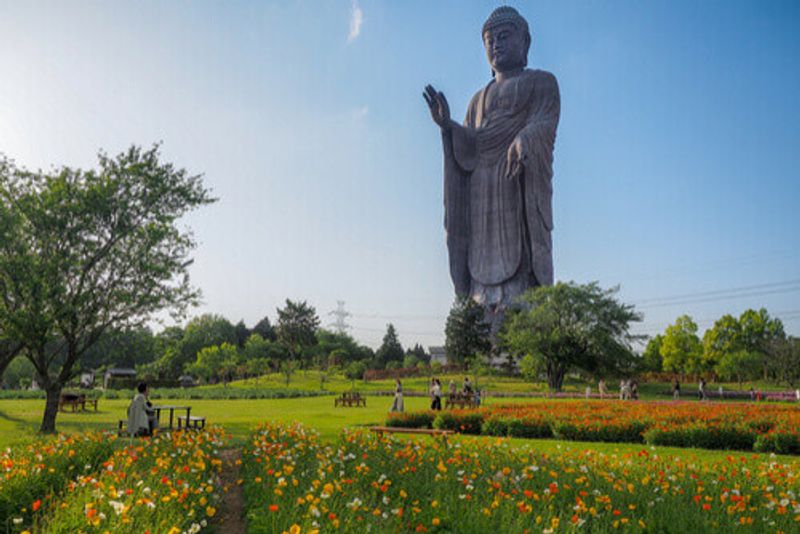 66. Get your critique on at the Benesse Art Site Naoshima (Naoshima)
The Benesse Art Site is a collaborative art project dotted across three islands, in which people can explore and interact with open-air installations. The most iconic sculpture, Yayoi Kusama's Pumpkin, overlooks the Seto Inland Sea.


67. Take some happy snaps at Purikura no Mecca in Shibuya (Tokyo)
Japanese photo booths are a level above shopping-centre machines in the west. Take some kawaii (cute) happy snaps at Purikura no Mecca (29-1 Udagawacho 3f, Shibuya 150-0042, Tokyo Prefecture) enhanced with filters, stickers and all kinds of anime paraphernalia.


68. Feast on Japanese food at a kaiseki dinner
If you find yourself in Kyoto, be sure to try a kaiseki dinner. This Japanese multi-course dining style dates back centuries and involves delicacies like sashimi, pickles and tempura, among many others.


69. Take a ride on the Hydrangea Train (Hakone)
At the beginning of Japan's rainy season, the ajisai (hydrangea) begin to bloom across Japan. Jump on the Hakone Tozan railway to view the thousands of flowering hydrangeas lining the tracks.


70. Visit Japan's largest sand dunes at Tottori
Sand dunes are typically associated with middle eastern deserts, but head to Tottori (Yuyama Fukubecho, Tottori 680-0947, Tottori Prefecture) in western Japan and you'll find sweeping dunes beside the sea. Who would have thought it? You might even spot a token camel or two!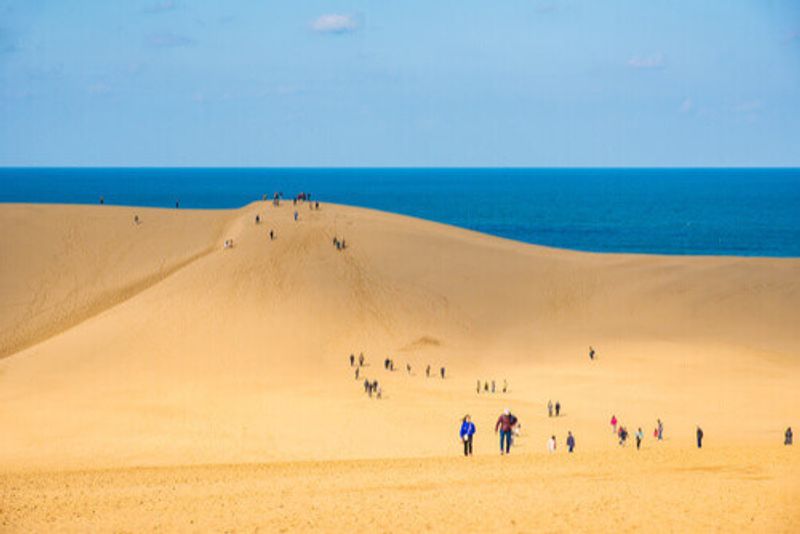 71. Time travel back to Edo-era Japan in Kawagoe
The city of Kawagoe, just 30 minutes northwest of Tokyo, is a picturesque place reminiscent of ancient Japan. Its streets are remarkably well preserved, dotted with wooden merchant houses and Buddhist temples, making it the perfect place to discover ancient Edo.


72. Gorge on gyoza with miso sauce at Hyotan (Kobe)
At the mention of Kobe, most people think of marbled beef, but the city is famous for another dish: gyoza. Locals swear by Hyotan (1-31-37 Kitanagasadori, Chuo-ku, Chuo, Kobe 650-0012, Hyogo Prefecture), where the crispy pork and cabbage dumplings come with a serve of sticky miso sauce.


Most people know Nagasaki for the 1945 bombing, but few know it was once the stronghold of hidden Christianity in Japan. Visit Oura Church (5-3 Minami-yamatemachi, Nagasaki 850-0931, Nagasaki Prefecture), one of the oldest in Japan, to learn about this fascinating period of Japanese history.


74. Buy anything and everything at Mega Don Quijote in Shibuya (Tokyo)
Whether you're searching for unusual candy, cosmetics, electronics or souvenirs, you're bound to find it somewhere inside Shibuya's seven-floor, 24-hour Mega Don Quijote (28-6 Udagawacho, Shibuya, Tokyo Prefecture).


75. Cruise down Lake Ashi (Hakone)
For breathtaking views of Mount Fuji away from the Five Lakes region, take a boat ride down Lake Ashi (Hakone, Hakone-machi, Ashigarashimo-gun 250-0521, Kanagawa Prefecture). Visit in the early morning on a cool day for you best chance to see the mountain unobstructed.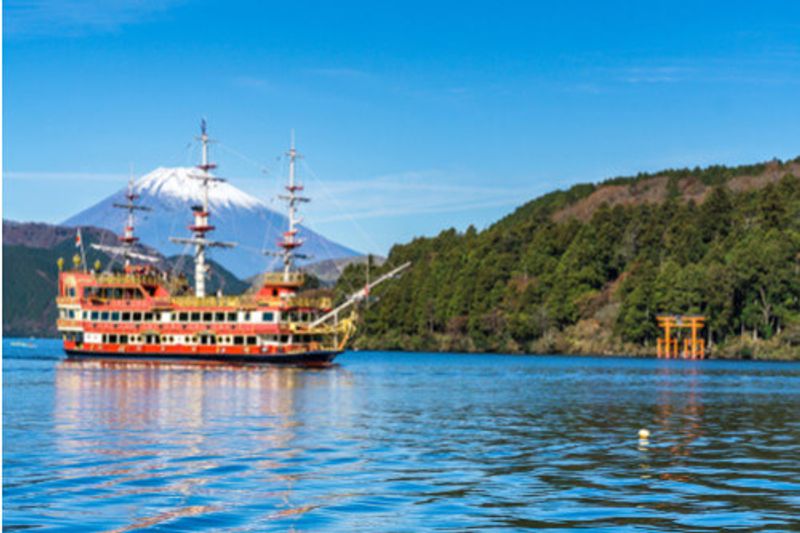 76. Hone your geography knowledge at Taiyo Park (Himeji)
Most people jump off the train at Himeji, make a beeline for the castle and depart within the hour. Why not stay awhile and get acquainted with world history at Taiyo Park (1342-6 Uchikoshi, Himeji 671-2246, Hyogo Prefecture), a slightly dated yet fascinating place where replicas of Egypt's Pyramids sit beside Chinese Terracotta Warriors.


77. Make (and eat) your own tofu at Nanzenji Junsei (Kyoto)
Kyoto produces some of Japan's best tofu, thanks to its high water and soy quality. Splurge on a tofu banquet at Nanzenji Junsei or make a batch of your own.


78. Bar-hop through Golden Gai (Tokyo)
Golden Gai (1 Chome-1-6 Kabukicho, Shinjuku City, Tokyo Prefecture) is a former red-light district that, in typical Tokyo style, has been transformed into a maze of eclectic bars. Explore the area after dark and hop between nomiya (bars) like a local.


79. Get to know the Sokushinbutsu of Dainichi Temple (Itano)
Japan is home to countless temples, but Dainichi (17-13 Takagihigashimachi, Nishinomiya 663-8033, Hyogo Prefecture) has something that most others don't: self-mummified Buddhists. Learn about the ancient practice (now outlawed) and see real sokushinbutsu (Buddhist mummies) on display.


80. See the black castle of Okayama
Okayama Castle has a traditional Japanese aesthetic, with tiered levels and gold flourishes, but unlike most, its exterior is a stark black.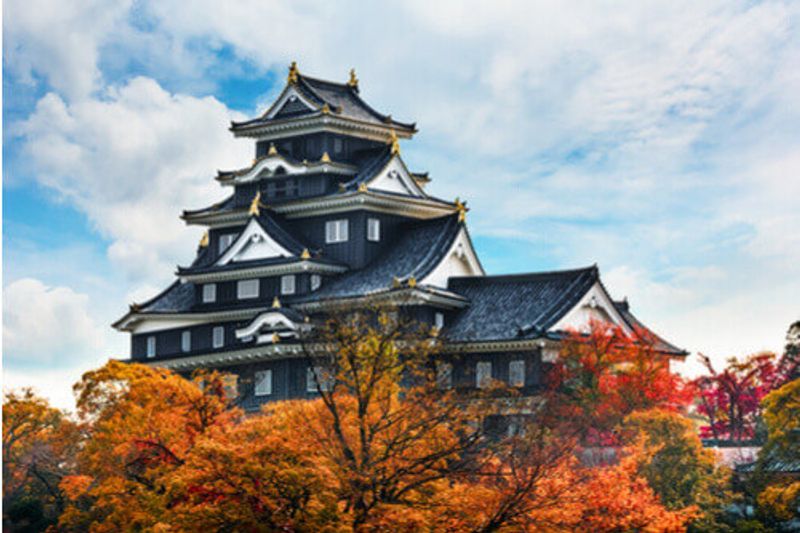 81. Test out your gaming skills at Anata No Warehouse (Kawasaki)
In contrast to Tokyo's usually loud, garish gaming arcades, Anata No Warehouse (3-7 Nisshincho, Kawasaki-ku, Kawasaki 210-0024, Kanagawa Prefecture) resembles a seedy post-apocalyptic warehouse. If you can get past its exterior, the functioning arcade will be a memorable time.


82. Explore the Daiō Wasabi Farm (Azumino)
Daiō Wasabi Farm (1692 Hodaka, Azumino 399-8303, Nagano Prefecture) is Japan's largest and makes for a great little day trip from Matsumoto. Wander the grounds, learn about the plant and try wasabi-flavoured delicacies like soft ice cream.


83. Snack on Castella Cake at Fukusaya (Nagasaki)
Nagasaki's history of Portuguese settlement is to thank for its love of castella (sponge cake). Try it at local favourite Fukusaya.


84. Take a sampuru class in Gujo Hachiman
Much to the appreciation of tourists, most restaurants in Japan have models of their food in the window. Visit the town of Gujo Hachiman – where the models are said to have originated from – and try your hand at making your own sampuru.


85. Immerse yourself in modern art at teamLab Borderless (Tokyo)
teamLab Borderless is a phenomenal interactive art museum designed to confuse and delight. Be sure to purchase your tickets in advance to avoid disappointment.


86. Get your blood pumping at Fuji Q Highland Amusement Park (Fujiyoshida)
For adrenaline junkies, there's no better way to see Mount Fuji than from the top of Japan's best roller coasters. Fuji Q Highland Amusement Park is home to some of the best rides in the country and a sensational view of Fuji-san.


87. Sample Japanese Whiskey at the Tokyo Whiskey Library
Japanese whiskey is among the world's best and the Tokyo Whiskey Library offers an enormous selection. There are more than 1,200 whiskeys available to sample here, both from Japan and beyond, and plenty of delicious food to compliment it.


88. Get a traditional Japanese hand carved tattoo
For the most permanent of souvenirs, travellers can get a traditional tebori tattoo. This so-called 'hand-carving' method of tattooing, although time-honoured, is not for the faint-hearted, so do your research before committing to an appointment.


89. Indulge in sesame ice cream at Gomaya Kuki in Harajuku (Tokyo)
The self-proclaimed 'world's richest sesame ice cream' sold at Gomaya Kuki (4-26-22 Jingumae Harajuku H Bldg. 1F, Jingumae, Shibuya 150-0001, Tokyo Prefecture) claims to contain 9,000 sesame seeds in every scoop and packs a delicious punch.


90. Add seven years to your life by eating a black egg (Hakone)
Unlike the preserved eggs eaten in other Asian countries, kuro-tamago (black egg) aren't rotten. These eggs have been boiled in the sulphur and iron-rich hot spring waters of Owakudani, which turns their shells black. While the eggs themselves taste normal, eating one is said to add seven years to your life!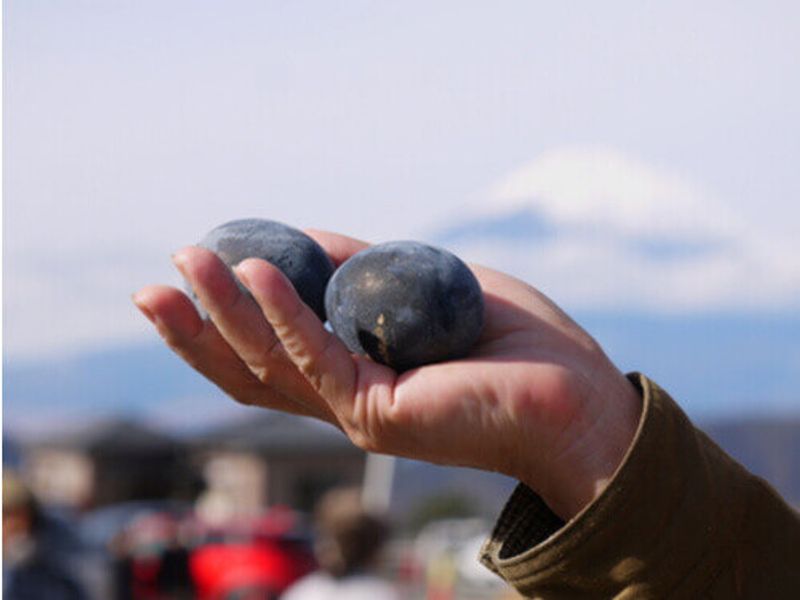 91. Appreciate an ancient art at the Origami Kaikan exhibition (Tokyo)
This petite workshop and exhibition space is dedicated to the beloved craft of origami. Entry to Origami Kaikan (1-7-14 Yushima, Bunkyo 113-0034, Tokyo Prefecture) is free, but we recommend paying for a lesson from an origami master.


92. Stroll around Yoyogi Park (Tokyo)
Yoyogi Park (2-1 Yoyogi Kamizonocho, Shibuya 151-0052, Tokyo Prefecture) is one of Tokyo's most popular and a premier spot for cherry blossom hanami. Take some time away from the busy streets of Tokyo and reconnect with nature in this lush park.


93. Pick up some Pocky
Pocky – thin biscuit sticks coated in chocolate – are one of Japan's most popular snacks. Pop into a 7-Eleven and grab a pack in flavours like matcha or almond crunch.


94. Hike the trails of Mount Takao (Hachiōji)
A short day trip from Tokyo, Mount Takao is brimming with flora and boasts brilliant views stretching to the city. The mountain is home to a temple and many hiking trails, so pack both your camera and walking shoes.


95. Wander the Arashiyama Kimono Forest after dark (Kyoto)
Head to the Randen Arashiyama train station and you'll discover one of Kyoto's hidden gems. A sea of pillars containing hundreds of bespoke kimonos line the path of this aptly nicknamed 'kimono forest' (35-28 Sagatenryuji Tsukurimichicho, Ukyo-ku, Ukyo, Kyoto 616-8384, Kyoto Prefecture). Visit at night to see them glow.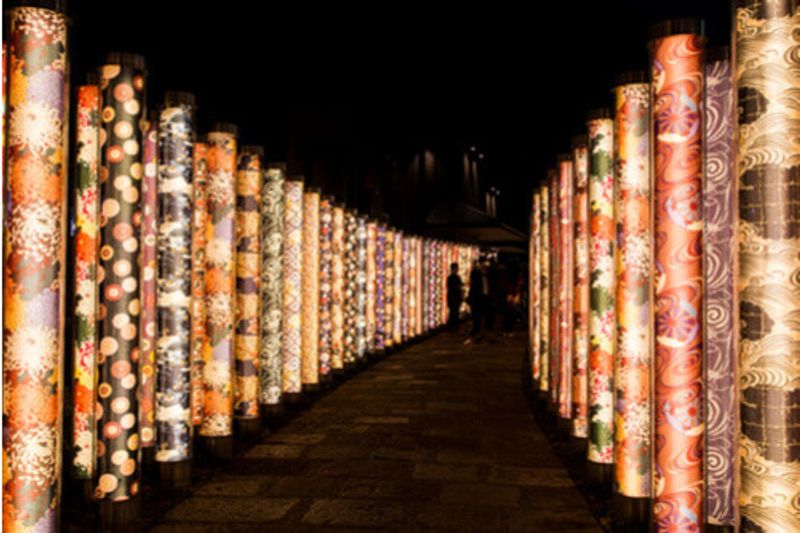 96. Try the mochi at Gion Manju Factory (Kyoto)
From the outside, Kyoto's Gion Manju Factory (103 Ooidecho, Sanjo Shirakawabashi-dori Nishi-iru, Higashiyama-ku, Kyoto, Kyoto Prefecture) is nothing more than a modest sweet store, but any local will tell you that it makes some of Japan's best mochi (chewy rice cake).


97. Learn about Japanese history at Edo Wonderland Nikko Edomura (Nikko)
Edo Wonderland Nikko Edomura is a cultural theme park that offers visitors a glimpse of ancient Japan.


98. Grab a lunchtime gyūdon with locals at Yoshinoya
Popular chain Yoshinoya has been serving delicious bowls of gyūdon (beef rice bowl) since 1899. Pull up a stool beside locals and feast on their signature dish of simmered beef and onion in a moorish sauce.


99. Get cultured at Hisui Tokyo
For history-buffs and lovers of culture, the Hisui Tokyo offers classes in traditional arts such as kimono, calligraphy, tea ceremonies and even katanas (Japanese swords).


100. Visit the blood-red hot spring of Chinoike Jigoku (Beppu)
Beppu is known as Japan's hot spring capital and with 2,500 of them, it's easy to see why. But unlike its swim-friendly counterparts, the blood-red water of Chinoike Jigoku (778 Noda, Beppu 874-0016, Oita Prefecture) runs at a searing 78 degrees celsius, so it's best admired from a distance.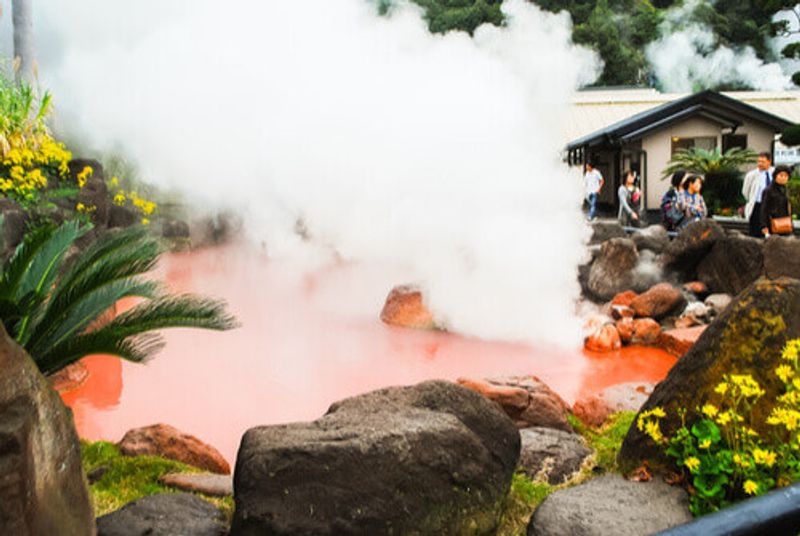 101. Revamp your wardrobe at the world's biggest Uniqlo in Ginza (Tokyo)
Uniqlo is Japan's most popular clothing brand, both in Japan and abroad. Pick up some stylish bargains in its 12-storey flagship Ginza store (Ginza Komatsu East Wing, 6-9-5 Ginza, Chuo-ku, Tokyo).