From historic diplomacy to natural beauty and deep industrial roots, Nagasaki is a fascinating city worth exploring
Situated on the island of Kyushu, Nagasaki is a city with a dynamic history. While it is best known as the site of the second atomic bombing in World War II, Nagasaki played a pivotal role in Japan's history long before the 20th century. Geographically diverse, Nagasaki is flanked by water and surrounded by vast mountains. Its port has played a particularly important role throughout history, having facilitated Japan's oldest diplomatic connection with the Netherlands and is home to Gunkan island – an abandoned coal mining site once owned by Mitsubishi. Although Nagasaki is large, many of its attractions are in close proximity to one another which means exploring the city by foot is easy. Alternatively, jump on one of many traditional-style trams which run across the grid for swift passage between sights.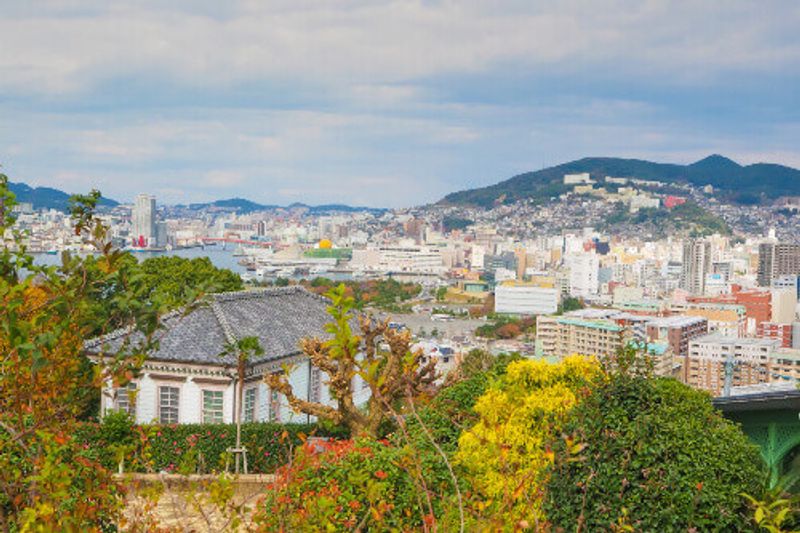 While Hiroshima is better known than Nagasaki in the context of World War II, the second atomic bomb dropped on Japan at the tail end of World War II was far more powerful. Scientists estimate that the 'fat man bomb' (nicknamed for its round shape) dropped on Nagasaki was 40% stronger than that of Hiroshima. Today, the hypocentre of the bomb has been transformed into a moving tribute to the citizens who lost their lives. The Peace Park is filled with statues donated from around the world and local school students have contributed thousands of paper cranes that decorate the area. Close by, the Atomic Bomb Museum contains detailed information about the events of August 9, 1945 and some recovered artefacts.


EXPLORE OUR INSPIRING JAPAN SMALL GROUP TOURS HERE


During the Tokugawa Shogunate, Japan became an isolated nation. During this sakoku (closed) years, international relations were not permitted and Japanese nationals who attempted to leave the country were threatened with death. The city of Nagasaki, however, continued to function as the only trading port in Japan and facilitated trade with China and the Netherlands. The long-standing relationship with the Netherlands can still be seen in the city today at spots like Dejima, an original trading post and village which has been restored and opened to the public. Interestingly, the man-made island was first created to house settlers from Portugal but became a Dutch village after the Portuguese were evicted from Japan.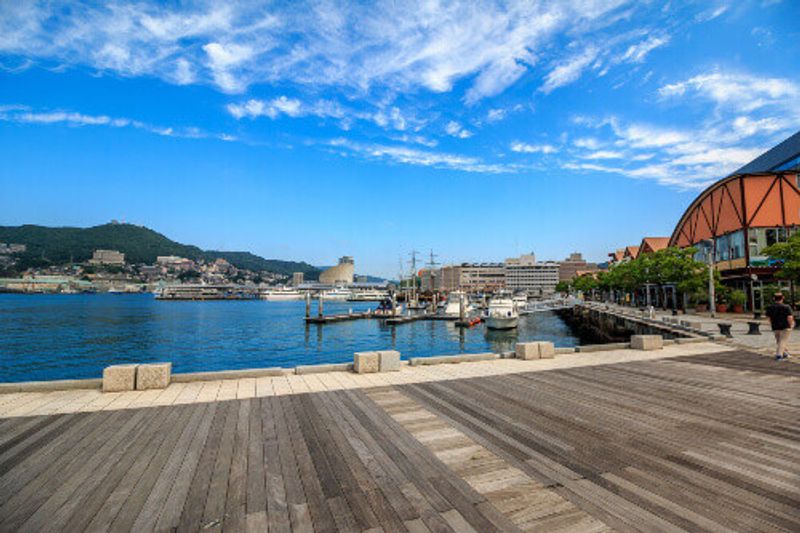 A walk down the main street of Dejima is like travelling back to the 17th century. Staff wear traditional outfits complete with kasa hats (bamboo or coolie hats), and the buildings are a fusion of Dutch-colonial and traditional Japanese architecture. Inside, the rooms have been decorated to emulate their original styles with tatami mats and simplistic wooden slats over floral wallpaper. It's a great place to learn about the history of the region and its historical connection to the west.