With South Korean culture taking over the world, visiting the source of your favourite soap opera or beauty product can be a dream come true
South Korea has been experiencing something of a modern global renaissance, with K-pop, Korean TV and film, Korean food, Korean technology, and Korean beauty rituals becoming a normal part of people's lives all around the world. It might surprise some to know that this cutting-edge modern nation has prehistoric roots, and fascinating, tumultuous origins as the ancient kingdom of Gojoseon (or Ancient Chosun) in 2333 BC. In spite of a history fraught with invasions and occupation, today, South Korea has grown into an independent powerhouse known for its technology, viral pop culture, and economic stability. Despite its densely packed major urban areas, it also has a spectacular range of outdoor activities and a wealth of beautiful nature spots for hikers, snow sports, and even camping.


One of the most popular must-do Korean activities is going to a jjimjilbang (public bathhouse) and indulging in a very Korean experience – soaking in a sauna, getting a proper scub-down, followed by a well-deserved nap. At some places, you can even stay overnight, as many jjimjilbang are designed for men from rural areas who have to come to the city for work. Lockers facilities vary, but most if not all jjimjilbang have a surprising range of amenities, like showers, salons, different types of saunas, and sleeping rooms with heated floors. Robes or sleepwear can be provided, but the bath areas are strictly a Full Monty situation. Jjimjilbang are usually segregated into separate areas for men and women, sometimes with co-ed common use areas like a restaurant or gaming room.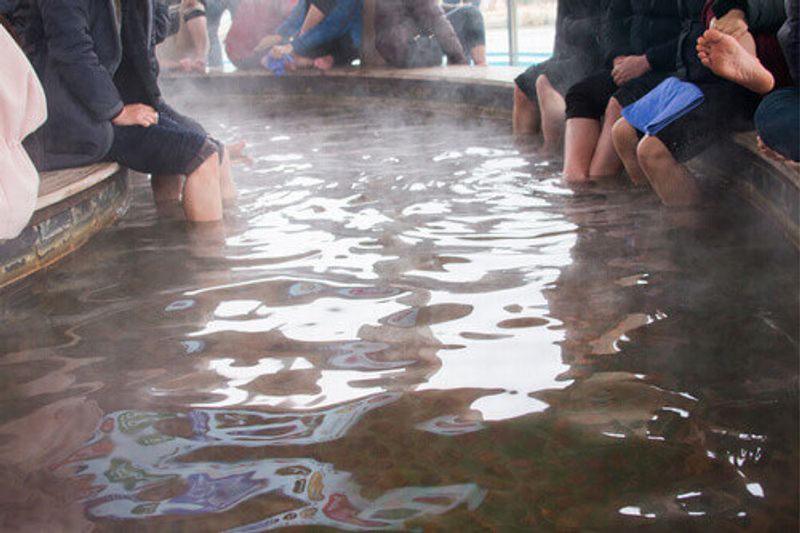 Many people choose to visit in spring and autumn – spring is, of course, prime viewing time for cherry blossoms. Summers tend to be hot and humid, and provides ample reason for vacationing Koreans to head to the beach, especially around the major port city of Busan and the subtropical Jeju Island. There's even a famous mud beach – Daecheon – where the annual Boryeong Mud Festival is held, usually every July.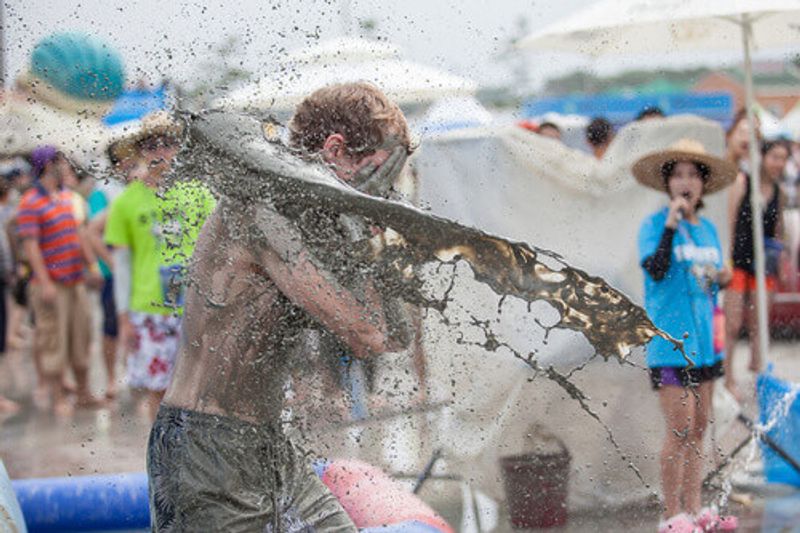 What to expect
Korea is generally an extremely safe, clean place to visit, with a high standard of living – overall it's a little pricier than other parts of Asia, but more affordable than Japan.


Read up on some of the social customs before heading off on your Korean adventure – for instance, one should never pour their own alcohol, especially in a group setting, and always pour drinks for others. In some places, there is a strong 'shoes off' culture that requires you to remove your shoes before entering someone's house, and even at a restaurant or café. In general, Koreans have a formal sense of social hierarchy, which may involve respectful bowing, polite small talk, and the use of both hands to receive items such as small gifts or business cards. Pro tip for app users: South Korea can be a little insular when it comes to using outside tech services like Google Maps, so try the Korean alternative, KakaoMap, to get around if need directions. If you're taking the excellent subway system, download the Seoul Metro app, which has English options.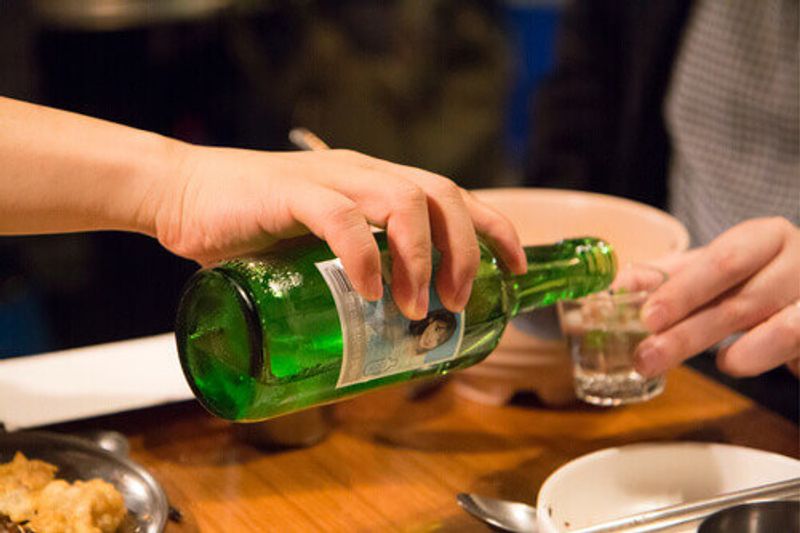 Naturally, Korean is the lingua franca here, but most young people will be able to speak some English, especially in Seoul. Trying to talk to older shop vendors might require a bit of gesturing, calculators, and guide-book referencing. Nevertheless, lots of public signage is in Hangul – the Korean alphabet – so getting a simple phrasebook or learning some basic characters could elevate your experience getting around. Getting a translator app on your phone is a good idea, too, if you're venturing out to less urban areas.


Themed cafes
'Cute' culture is alive and strong all over the country, and one of its byproducts is a mind-blowingly diverse themed café culture. Similar to Japan's themed café culture, you can find everything here from (normal) cat and dog cafes, to cafes focused on more exotic animals like raccoons and sheep (yes, sheep). There are places devoted to different types of clothes, which includes Korea's traditional outfit, the hanbok. Some cafes are devoted to bananas, knitting and yarn, camping, or airports. Of course, there are branded cafes too, like the Hello Kitty Café, LINE Friends, Kakao Friends, and the Lego-centric Get & Show Café. There's even a café called 221B devoted to Sherlock Holmes.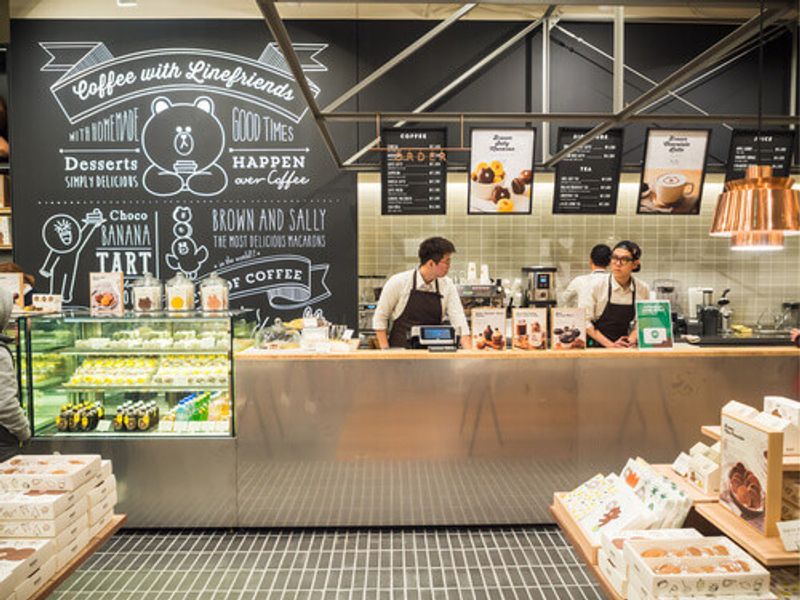 Theme parks
South Korea has a truly unique collection of theme parks, which range from nature-based museums to bizarre monuments to the humble toilet. Haewoojae Museum, or Mr. Toilet House, is one of the weirdest theme parks around, featuring a toilet-shaped museum house that once belonged to the eponymous Mr. Toilet, Sim Jae-duck. There's also the Imsil Cheese Theme Park, which has everything from amusement park rides, cheese-shaped buildings, and of course, cheese-based eats. On the less weird side of the spectrum is Jeju Island's incredible Maze Land, which features various mazes made of different materials, including the world's largest stone maze, as well as a maze museum that covers history dating back to the 14th century. Maze Land focuses on using materials according to the principle of samda, which refers to the three dominant elements on Jeju: stone, wind, and women.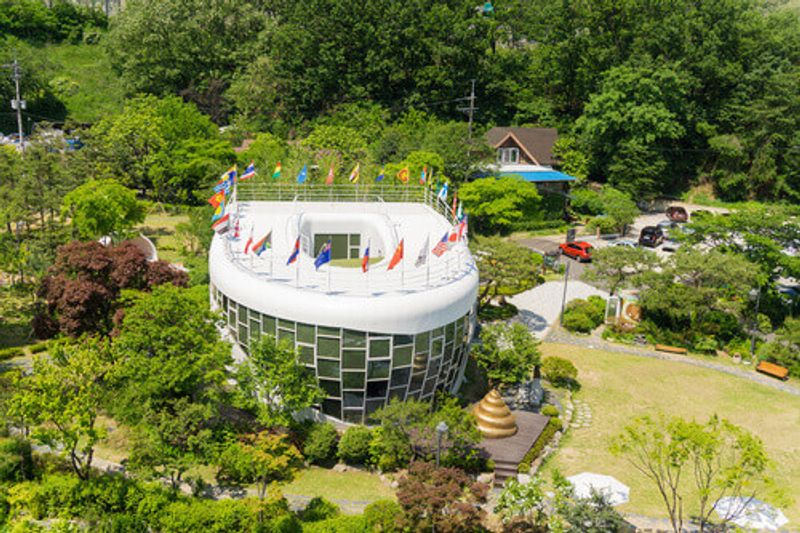 South Korea also has amazing water parks, which get pretty packed during their notoriously hot summers. Architecture buffs should check out Aiins World, which is a miniaturised collection of over a hundred famous landmarks from around the globe. It also features world-famous monuments like the Great Wall of China, and even a functioning Mount Kilimanjaro complete with spewing volcano effects.


Everland is an iconic destination park in Yongin – this is the country's biggest outdoor amusement park with allegedly the world's steepest wooden rollercoaster. It features five themed zones with something for everyone. If you have the time, head over to Lotte World, which houses the world's largest indoor amusement park filled with adrenaline-fuelled attractions, as well as the outdoor Magic Island. It's a quirky way to get a hint of Korean folk culture by way of a museum, as well as explore one of Korea's most famous locations (thanks to its popularity as a filming location for several Korean TV shows).