Travelling to Israel for the first time? Here's everything you need to know before you go
When to go
July-August is the peak season for visitors, along with the Jewish festival of Passover, falling towards the end of March and beginning of April. The southern half of Israel is mainly desert and is hot and arid year-round. November to February is a good time to visit the southern-tip city of Eilat if you like your temperature to remain in the low-20s. The mid-section of Israel has a Mediterranean climate, with hot, dry summers and mild, wet winters. Spring and autumn are good times to visit this region.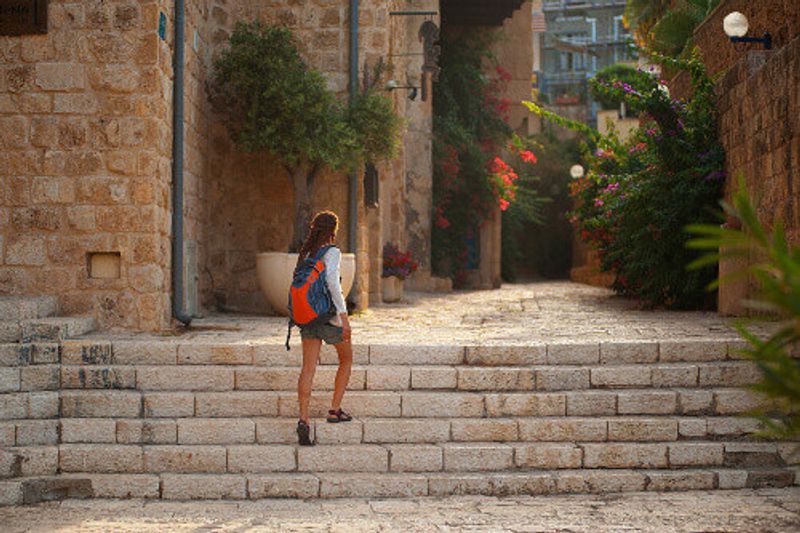 When planning your trip, it's useful to remember that the weekend in Israel is Friday and Saturday.
What to bring
Israelis are a casual bunch. Shorts and thongs/flip flops are the norms in day to day life, so pack accordingly. The exception here is when visiting religious sites, where modest clothing, especially for women, is necessary.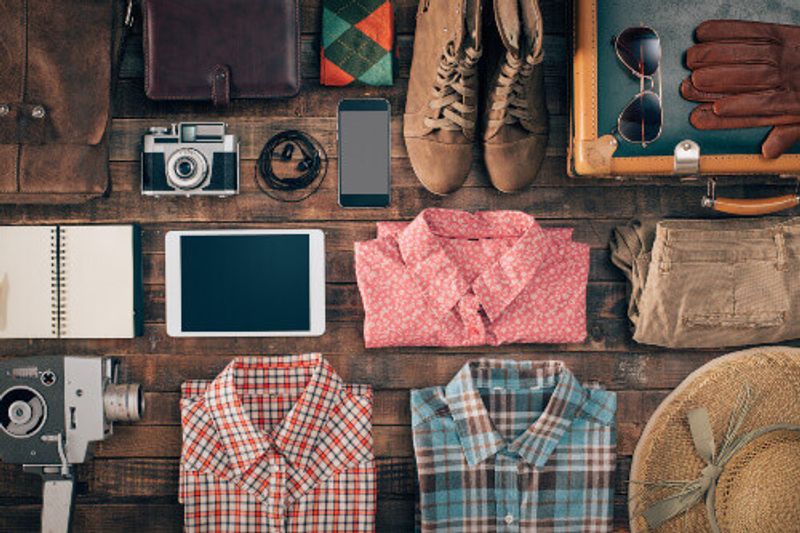 Aussie footwear brand, Blundstone, is exceedingly popular with Israelis, for work and play. Bring a pair, you'll fit right in. Leather sandals might be more comfortable in the sweltering climate.
A light waterproof jacket will come in handy in winter months when the heavens can open quite dramatically.
Other must-haves: Mosquito spray and sunscreen, swimwear, comfy daypack and walking shoes.
Internet connectivity
Getting on free Wi-Fi networks is a dream in Israel, and seems to be available everywhere you need it. Hotels, hostels, restaurants, bus and train stations, buses and trains all have free networks. Cities like Tel Aviv, Jerusalem and Haifa all have free, ubiquitous Wi-Fi though speed can vary.
Currency in Israel
The Israeli Shekel (NIS) is the official currency. Before your trip, check what your bank charges for cash withdrawals and credit card commissions. ATMs (kaspomat in Hebrew) are easy to find, though not all accept foreign cards. Credit card payments tend to be accepted everywhere in Israel, even for small transactions.
US dollars and Euros are the most welcome foreign currency, but in restaurants or shops, you will likely get your change in shekels regardless of what currency you've paid in. Be wary of advertisements for commission–free exchanges or zero fees – and crosscheck these with online currency converters to make sure you're not being had.
Getting around
Tel Aviv and Eilat both have international airports, 14 km and 8 km from the cities, respectively. Israel State Railways run an efficient train service, though it is mostly concentrated on the Mediterranean coastal region between Nahariya, Haifa and Tel Aviv. A high-speed train service connects Tel Aviv and Jerusalem.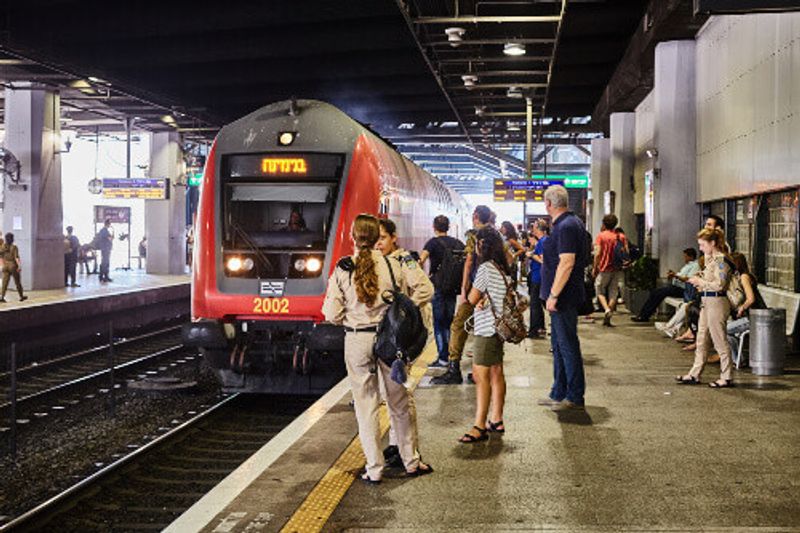 Buses are the most commonly used public transport in Israel. Excellent roads link all Israeli towns and you can easily hire cars in the major cities. You won't find Uber in Israel; Gett Taxi is the go-to app and cheaper than normal taxis. 13-seater sherut, 'shared taxis', depart from taxi ranks but only depart once full. Tel Aviv, Haifa and Eilat have an extensive network of bike paths.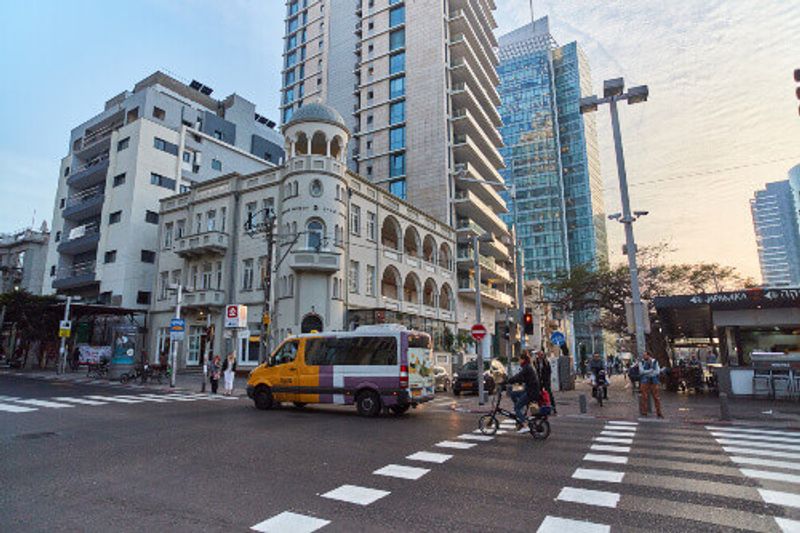 Food and drink
Israel's restaurant scene can seem like the world in miniature, with not only Middle-Eastern palate-pleasers (there are Yemeni, Turkish, Iranian, Iraqi and Moroccan eateries galore), but plenty of chance to grab a New York bagel, nosh down on a Hungarian goulash or even nibble Russian blinis.
For vegetarians and vegans, Israel truly is the place to be. Tel Aviv has 400 vegan and vegan-friendly restaurants. Elsewhere too, high-quality fruit and veg is everywhere, with more apricots, figs, dates and olives than you'll know what to do with.
Breakfast is a big deal in Israel and you can expect to break your fast with quirky options including salad, pickled herring and a variety of tuna.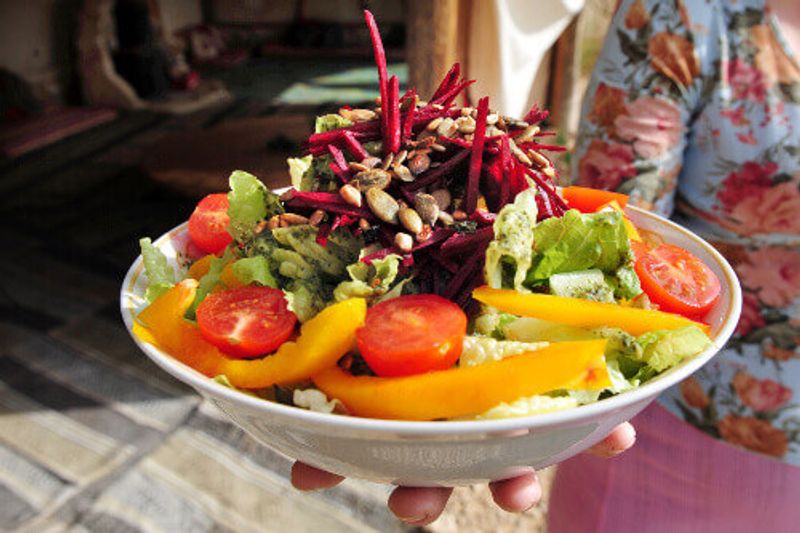 Israelis love to share food; when eating with locals expect them to order a lot of different things. The only you need to do is try everything.
Drinks-wise, you'll find anise-flavoured Arak liqueur; local beers like pilsner-style Maccabee and Goldstar – a Munich-style dark draught. You'll consume lots of their refreshingly cheap fruit juices and iced-coffees if you visit in the hotter months.
Health and safety
You will find Western standards of healthcare in Israel. No vaccinations are required to enter the country, though it's worth checking your tetanus jab is up to date. Tap water is safe to drink here.
Medical treatment can be expensive, so travel health insurance is de rigueur. If you need emergency medical assistance during your trip, dial 101 and ask for an ambulance.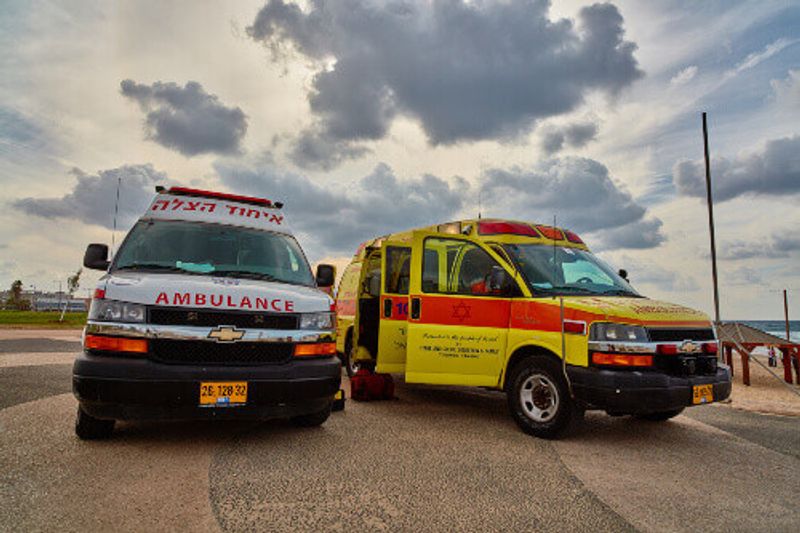 In Jerusalem's Old City tourists could find themselves near a demonstration, especially after Friday prayers. The best advice is to remain alert and leave the area if there is evidence of tension or unrest (if the shops in the souks suddenly begin to close their shutters, for example).
Pick-pocketing does occur in touristy areas, so keep an eye on bags and valuables. Israel is a friendly nation for LGBTQ+ travellers, particularly Tel Aviv, the country's second city.