With some of the world's most significant history, sacred sites and richest cultures in the world, Israel is one of the most fascinating countries you could visit. But, when is the best time to go?
While any traveller to Israel is sure to encounter the significant religious sites, stories and complex politics, these far from define the country. Israel is also a place of incredible natural beauty; a spectacular coast, the Dead Sea, broad deserts and idyllic valleys all await. Its historic cities are also full of life, with vibrant bars and restaurants, grand synagogues, churches, markets and high-rises, all alongside each other in a splendid mix of old and new.
Conveniently, many of Israel's major attractions are within reach of each other, and the sites of Jerusalem, Nazareth and Tel Aviv can be experienced year-round.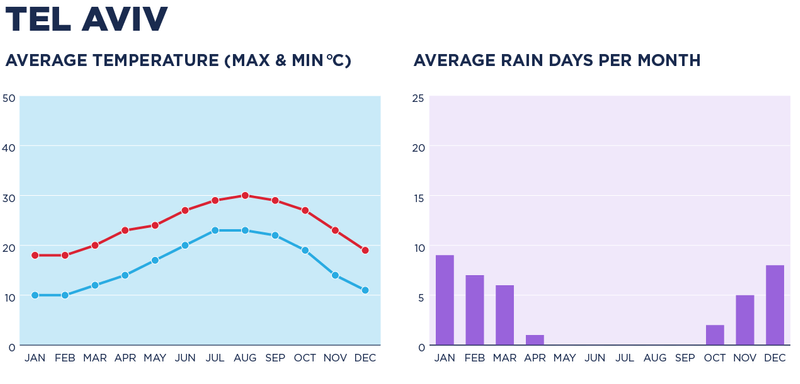 Summer is the season for sun and beach lovers. The Mediterranean city of Tel Aviv is at its liveliest from June to September, its beach bars packed with locals and visitors enjoying the hot days and balmy nights. Jerusalem also gets very warm, but its elevated location in the Judean Mountains keeps the humidity low; sights in the old city like the Wailing Wall can be discovered below clear, blue skies.
Tel Aviv satisfies both sun-worshippers and holiday-makers, with temperatures in the high twenties and periodic heat waves. Jerusalem will also be around 29 degrees celsius and Nazareth, slightly warmer at 30 degrees.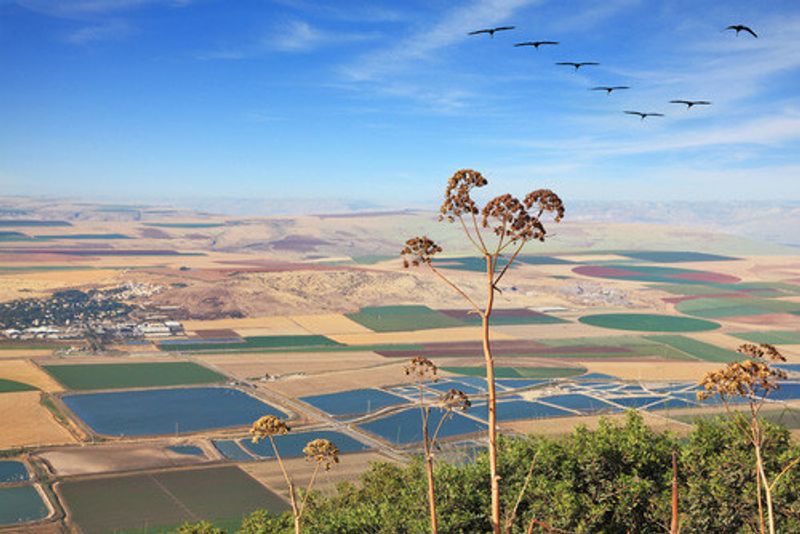 In Autumn, the weather cools off a little, leaving visitors with beautiful, warm days to discover some of the world's oldest cities and sights. The holiest day on the Jewish Calendar, Yom Kippur, falls in September or October and its occurrence results in a country-wide shutdown; the lack of cars on the road means you'll have the roads to yourself.
Autumn is still a wonderful time for a visit to the coast, as the sunny season stretches into October. Tel Aviv enjoys beautiful 27-degree temperatures – ideal for relaxing with a table full of mezze long into the evening – while Jerusalem averages 25 degrees celsius and Nazareth, 27 degrees.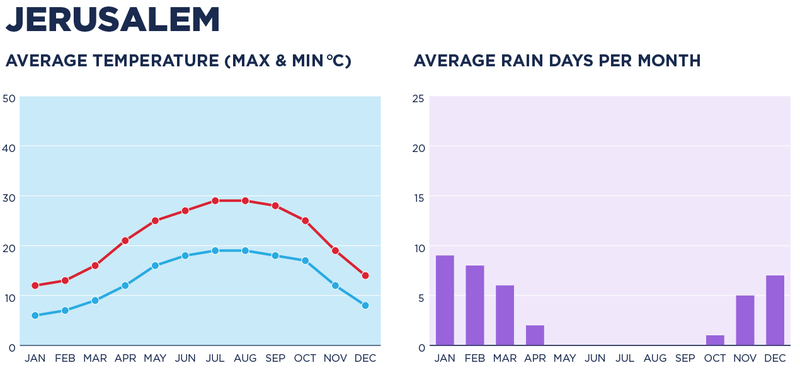 Winter cools Israel down significantly, and though mostly mild, central Jerusalem can sometimes experience some snowfall. It's also the wettest season from the coast to inland. But Christmas, for many Christians, is a magical time to experience the Holy Land and a very popular time to visit. Jerusalem will be around 13 degrees celsius in winter, and Nazareth slightly warmer, while Tel Aviv averages a mild 17 degrees.
Spring beckons the sunshine, and the days become longer and drier. There are many reasons to plan a visit to Israel at this time of year – Easter is an incredible event for Christians, in addition to the Jewish holiday of Passover, celebrated around March and April.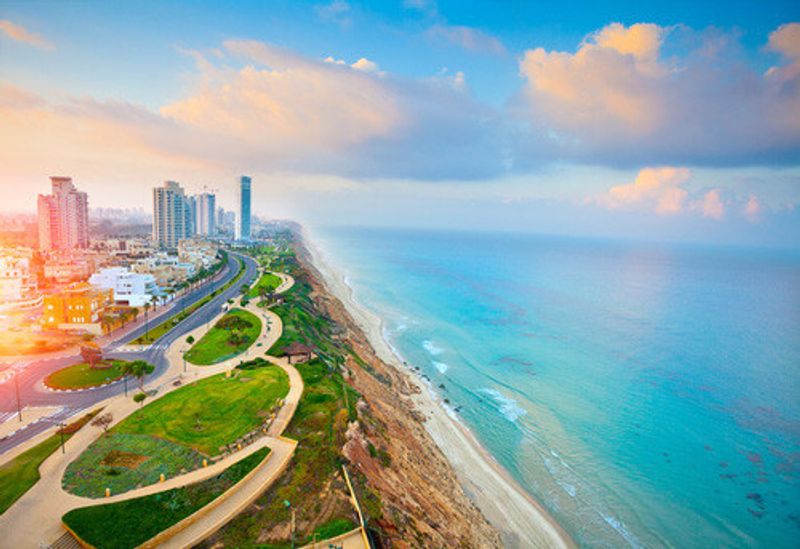 From March, wildflowers carpet the hillsides and valleys between the cities and the incredible sites of Bethlehem, Nablus and Tiberias all bask in the warm, spring sunshine. Likewise, the Bahai Gardens in Haifa are in full bloom and at their dazzling best. Jerusalem, Tel Aviv and Nazareth all enjoy lovely days around 23 degrees during spring.
There is no doubt that the religious, cultural and natural wonders of Israel are absolutely unforgettable.
When will you go?
Where else do you want to visit?