On the island of Kyushu, Japan's third-largest island (after Hokkaido, Honshu, Shikoku), is onsen country, with hot springs and ryokans dotted across the mountainous region. It is also home to Japan's most active volcano, Mount Aso.
In the capital city of Ōita, particularly in and around Beppu, is where you'll find the most spectacular hot springs. From Misaki, onsen-seekers board a ferry and head to Beppu, where the smell of sulphur greets all visitors.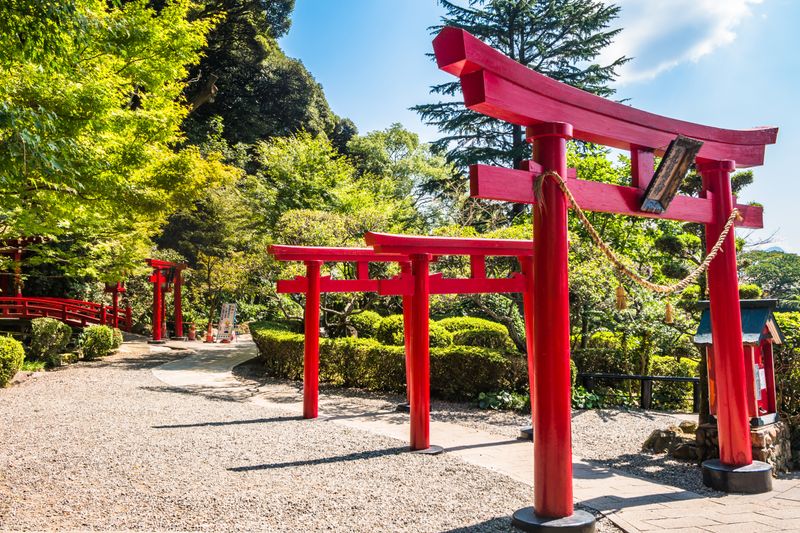 Home to over 2,000 hot springs, the Hells of Beppu as it's known, is a spooky sight – each hot spring bubbles and steams violently, hence its moniker. They range in colour from cobalt blue to blood red, and are for viewing from a distance only, not for bathing. These jigoku (hells) can reach temperatures of about 98 degrees.
Each 'hell' is distinctly different. The largest of the seven pools, Umi (Sea) Jigoku, earned its name for its vivid turquoise colour; the oldest hell, Chinoike (Blood Lake) Jigoku is – you guessed it – blood red, a magnificent sight with steam rising from it.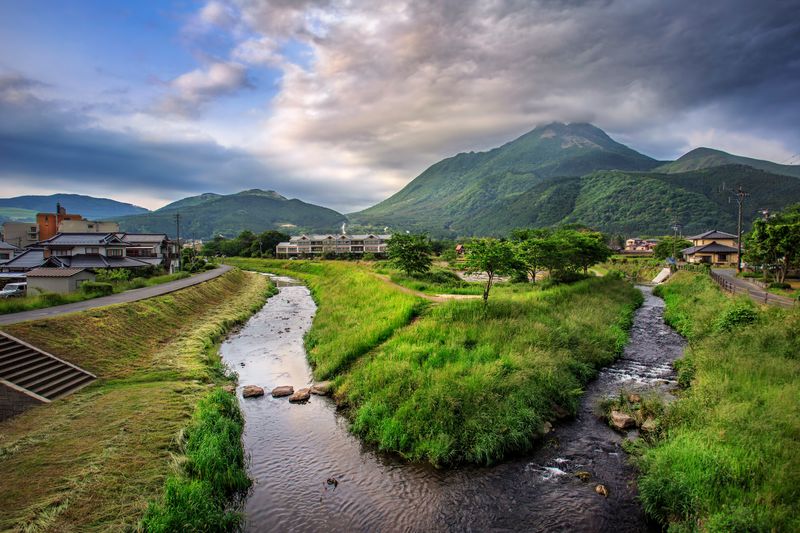 Undoubtedly the most impressive spring is Oniyama Jigoku (Devil Mountain Hell) known for nature and wildlife, and, impressively, where crocodiles are bred.
For a relaxing onsen without the wildlife, head for Kamegawa Onsen or Kankaiji Onsen, which are both surrounded by lush scenery. After your bath, don a yukata (bathrobe) and explore the historic streets of Hamawaki Onsen.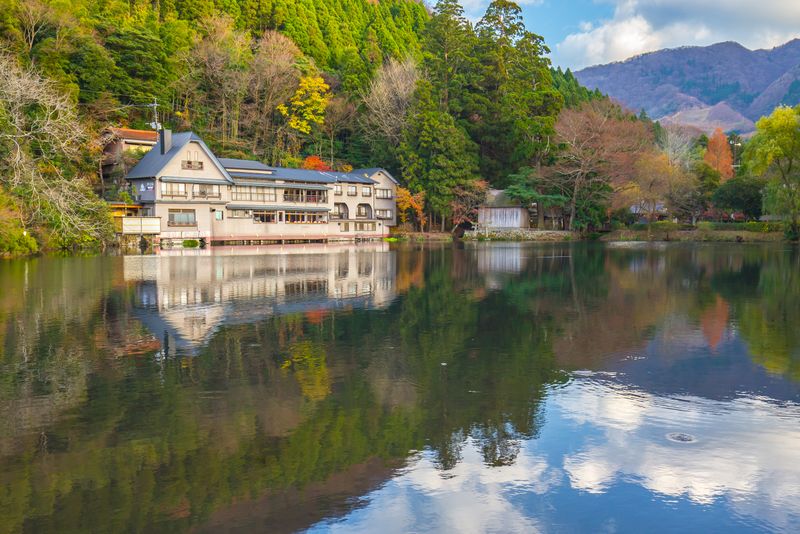 Away from the onsens a short train ride away, Yufuin is a scenic onsen town with plenty of cultural hotspots (including museums, cafes, and boutiques) to keep you busy. Mount Yufu hovers over the town and provides the perfect backdrop to photos, as does pretty Lake Kinrinko. A short walk away from the main shopping street you'll be reminded that this area is quite rural, as rice paddies and traditional farmhouses replace the hot springs and spa lodgings.