Japan's own tropical idyll is a heady blend of beautiful beaches, rich culture and absorbing history
Okinawa, an up-and-coming tropical paradise and Japan's southernmost prefecture, is made up of about 160 islands. Think white sand, sapphire waters, subtropical climate: the perfect beach break is only a two-hour flight from Tokyo. A world-renowned diving destination, these postcard-perfect islands are packed with vibrant coral reefs and loads of unspoilt, natural beauty.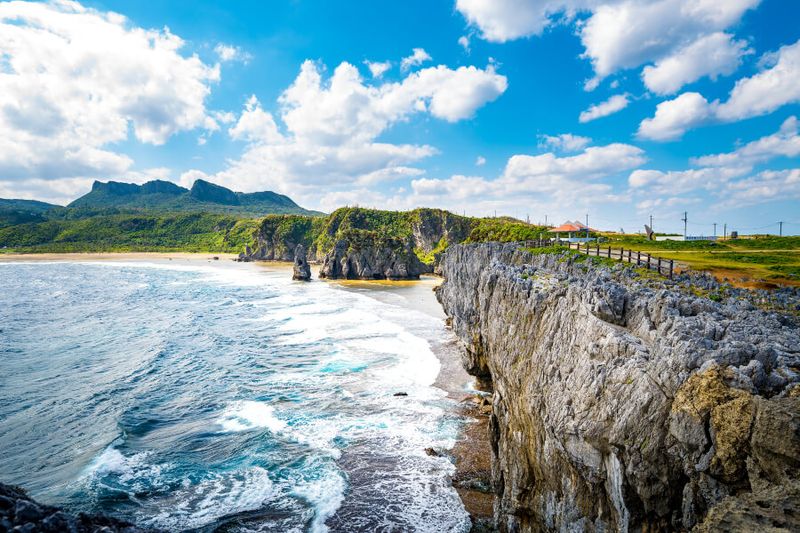 Daytripper
It's relatively easy to island-hop around the three island chains – Okinawa, Miyako, Yaeyama – that make up Okinawa Prefecture. Yaeyama, less populated than the other two, is known for jungle-like, lush landscapes.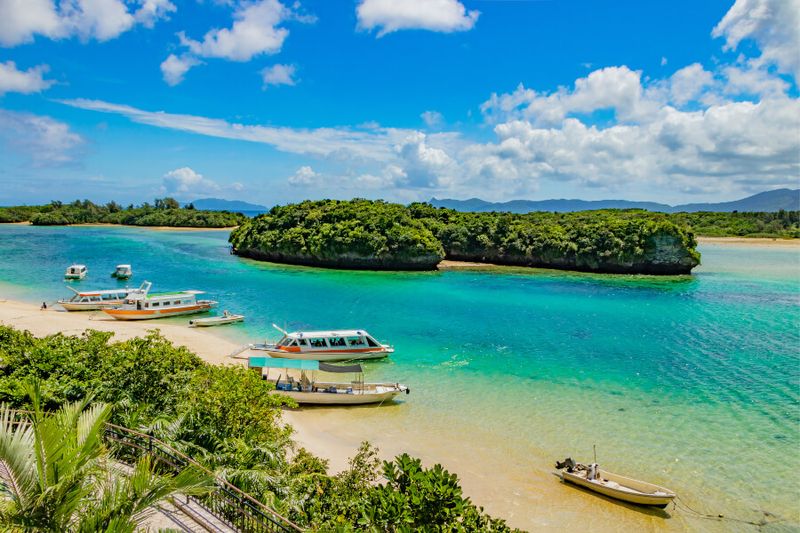 Each island has its own special charm. Kume Island is renowned for pristine white sand beaches, Iriomote Island for lush mangrove forests and the Kerama Islands for bright cobalt blue waters.


On Taketomi Island, there are no vehicles so transport is by bicycle or water buffalo. Take a buffalo cart tour around the island or even over to Yubu Island (it's a leisurely ride, about 400 metres away), a tiny island that consists entirely of an enchanting subtropical botanical garden.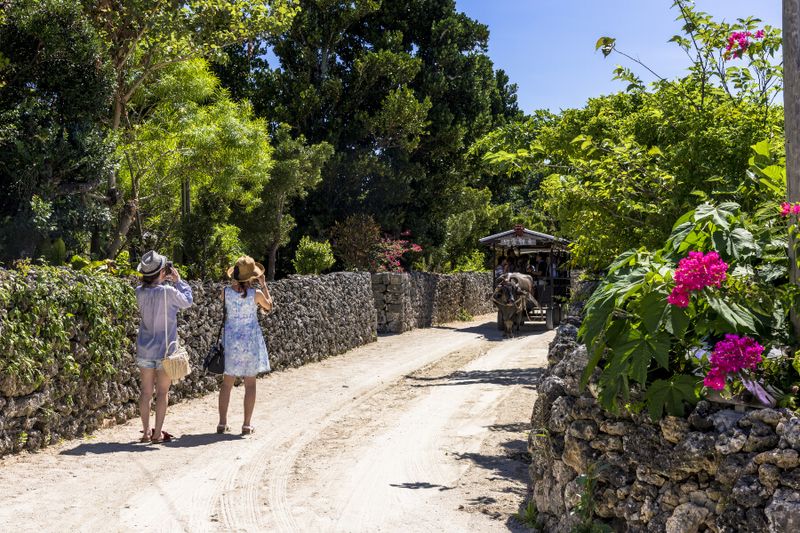 History buffs have lots to see 
Okinawa's long and complex history makes for a tropical holiday that's equal parts relaxing and intriguing. During World War II, the 90-day Battle of Okinawa was a fierce battle during which a quarter of the civilian population died. Exploring the elaborate underground network of tunnels and bunkers at the Former Japanese Navy Underground Headquarters is an eerie experience, where so many Japanese sailors ended their lives as troops closed in. The Okinawa Prefectural Peace Memorial Museum is home to many displays that commemorate victims of the war and share this painful history with future generations.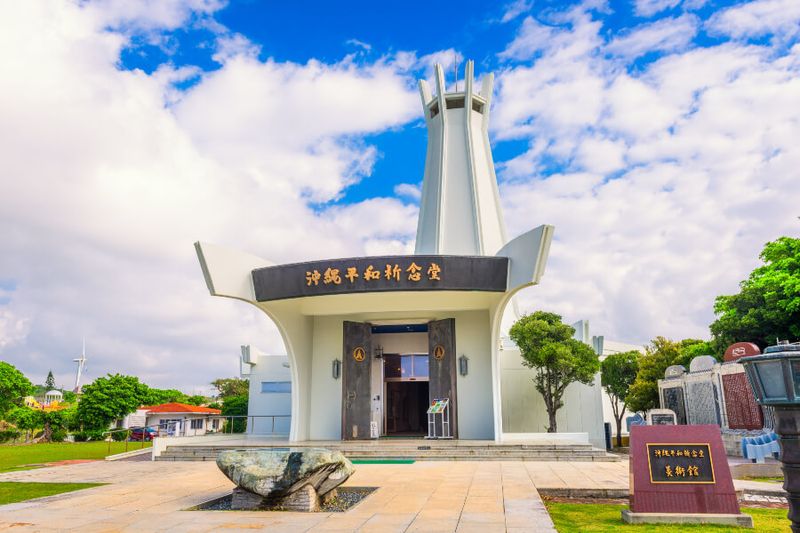 Remnants of Ryukyu rule
Okinawa's special, proud culture is thanks in large part to its past as the Ryukyu Kingdom, before becoming part of Japan in 1879. Traditional Okinawan language is still part of cultural activities like folk music and dance, but generally, the locals speak mainland Japanese with a distinctive accent. It's the birthplace of karate – under Ryukyu rule, weapons were banned and locals defended themselves with their bare hands.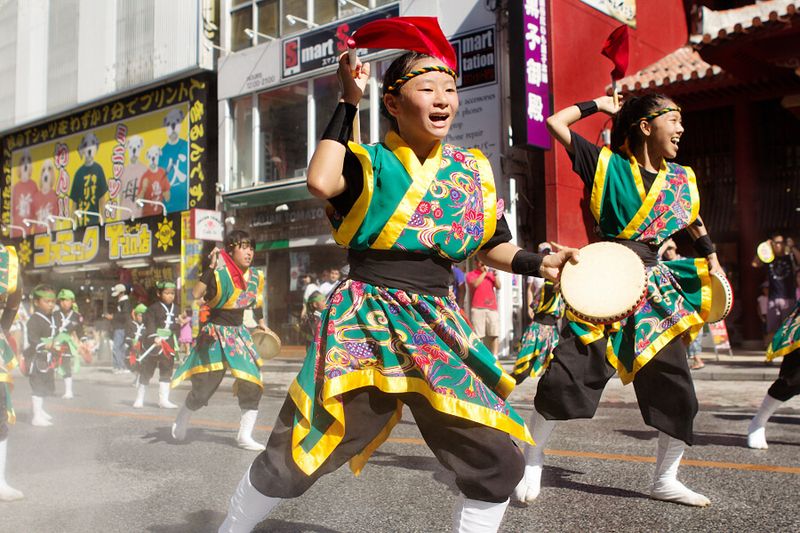 Shuri Castle, the ancient royal capital in Naha and a UNESCO World Heritage Site, is a much-loved icon of Okinawan history and culture. Explore Yaima Village on Ishigaki Island, a well-preserved Ryukyu village where you can tour a traditional hut and enjoy cultural experiences like music, dance and food. 
The secrets to a long and happy life
Okinawans are known for their long life expectancy, more than anywhere else – even the rest of Japan, the longest-lived ethnic group in the world. It's theorised that their longevity is due to factors like their relaxed island lifestyle, community and spirituality – but largely their traditional diet, which is mostly plant-based, low-fat and low-salt, with staples like purple sweet potato and seaweed.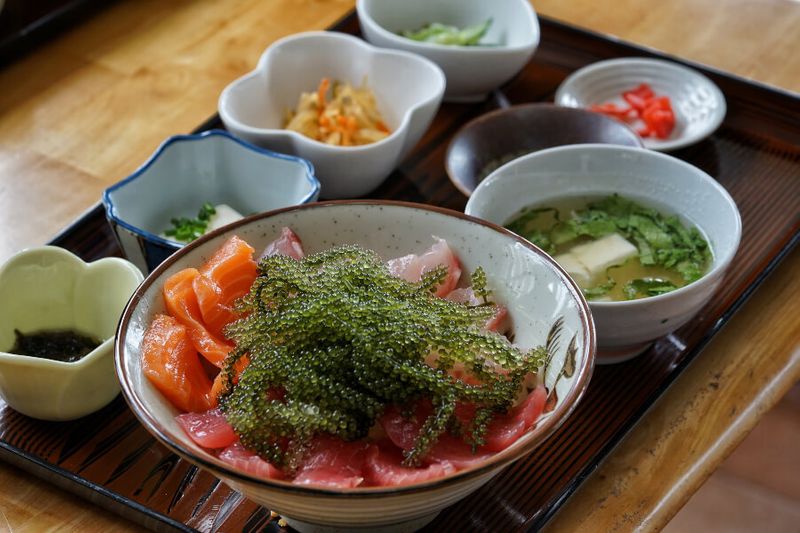 Lots to celebrate
Japan loves a matsuri (festival), especially in Okinawa, where the locals are known for their strong sense of community and lust for life. From folk dancing at the All-Okinawa Eisa Festival, to the re-enacted coronation of the first Ryukyu king at the Shuri Castle Festival or one of the many hari (traditional Okinawan dragon boat race) events, there's plenty to enjoy. Pray for good health and harvest at the Naha Great Tug-of-War, which started in the 15th century and uses a 200-metre-long rope made of rice straw