Deep into Japanese snow season, the northern city of Sapporo hosts the country's largest winter festival
Japan has long been considered a leading winter destination, thanks to its powdery slopes and heavy snowfall. From February 4-11, 2024, the Sapporo Yuki Matsuri (Snow Festival) turns the capital of Hokkaido into a frozen wonderland, attracting huge crowds. Visitors can wander the snowy streets and marvel at hundreds of snow and ice sculptures on display across the city. Now in its 71st year, the festival is a phenomenal way to experience winter in Japan and makes a great jumping-off point for those keen to explore the local alps.
History
By Japanese festival standards, the Sapporo Yuki Matsuri is relatively modern. The first iteration took place in 1950 when local students created six snow sculptures in Odori Park – a haven of greenery running 1.5km through the city's centre. Snowball fights and a carnival were also part of the event. Attendance expectations were low, but it's estimated that 50,000 people showed up and the matsuri (festival) soon became a seasonal fixture.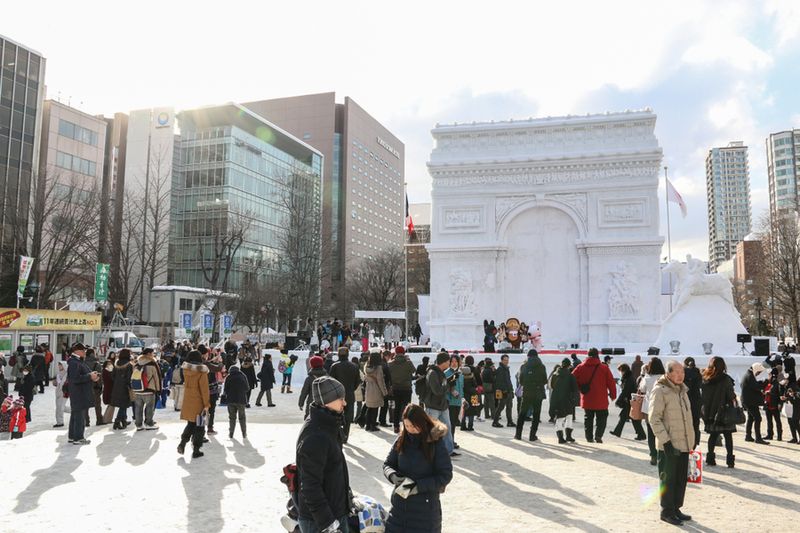 In its 10th year, the festival was televised and advertised across national newspapers, and in 1974, the first annual sculpture contest was held, attracting international attention. Since then, the event has grown exponentially – both in visitor numbers and extravagance. More than two million people from across the globe now flock to Sapporo to partake in the festivities, with displays and attractions evolving every year.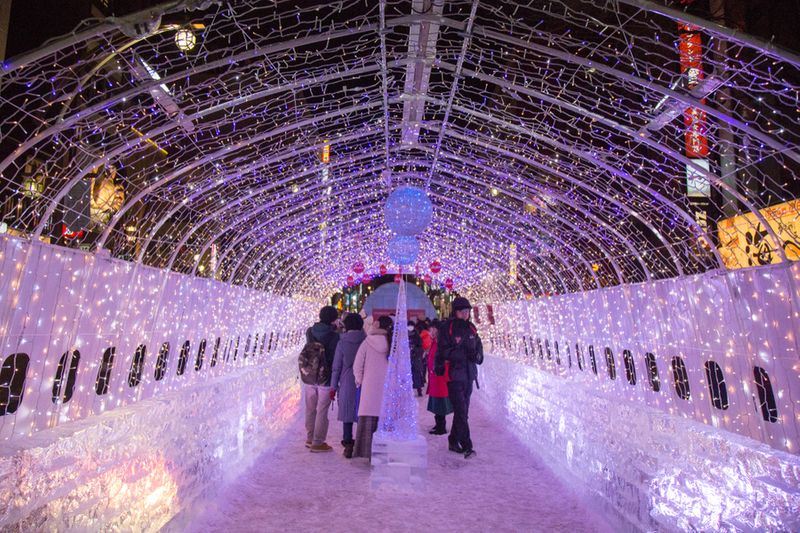 What to expect
The festival is spread across three areas – Odori Park, Susukino and Tsudome – with each containing different attractions. Odori Park is the main site and home to the festival's most popular sculptures. It's a great place to get a feel for the matsuri and begin your exploration of the city. Susukino is just one subway stop or a frosty 15-minute walk away from Odori, while Tsudome is outside of the city centre, with a shuttle bus ferrying people between locations (every 10 minutes on weekdays and 5 minutes on weekends). Admission is free, so expect huge crowds throughout the duration of the festival.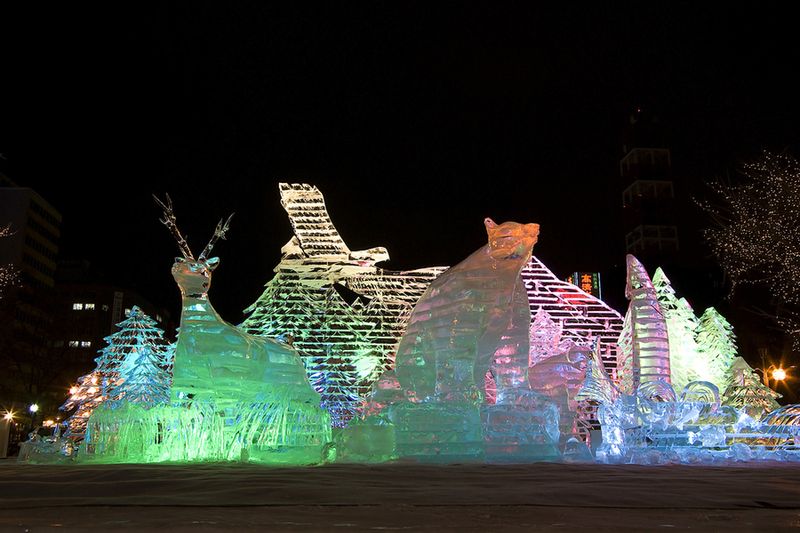 Traditions and highlights
Seventy-one years after the first event, the Sapporo Snow Festival still revolves around snow sculptures – only these days, on a much grander scale. Every year, around 12 large sculptures are erected for the festival with a staggering average height of 15m. Interestingly, the biggest constructions are crafted by a special unit of the Japan Self-Defence Forces, together with experienced local volunteer groups. Visit Odori Park at sunset to see these sculptures illuminated in vibrant hues. Across the three sites, hundreds of smaller snow sculptures are also exhibited. There are even stages made from snow to host concerts throughout the event.
Teams from around the world compete in the international snow sculpture contest – transforming a 3m cube of compacted snow into an intricate sculpture, and working hours on end despite the chilly temperatures. Designs vary every year, but popular subjects include animals, mythical creatures and abstract art.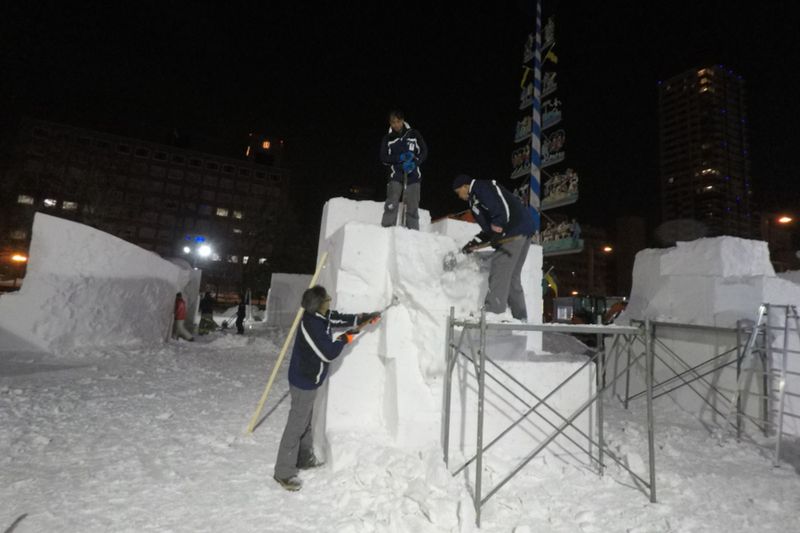 Where to go and what to do

Odori Park
Largest of the three venues, Odori Park is home to most of the main attractions, from towering sculptures to food, concerts and illuminated displays (daily from sunrise to 10pm). Picture an icy wonderland bedecked in fairy lights and snowflake decorations. There's even a skating rink, open to all ages.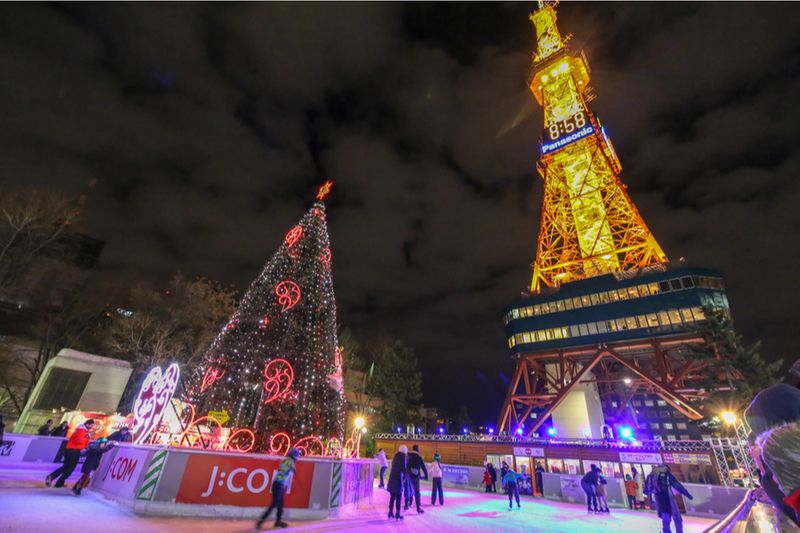 Susukino
The Susukino site is located within the city's premier entertainment district, among bars, restaurants and plenty of neon signage. The smallest and most relaxed venue of the festival, Susukino is just one subway stop from Odori Park. Along with dozens of ice statues and food stalls, it also hosts the international sculpture contest. Pay a visit to the Fureai Hiroba plaza to touch and even ride on some of the sculptures.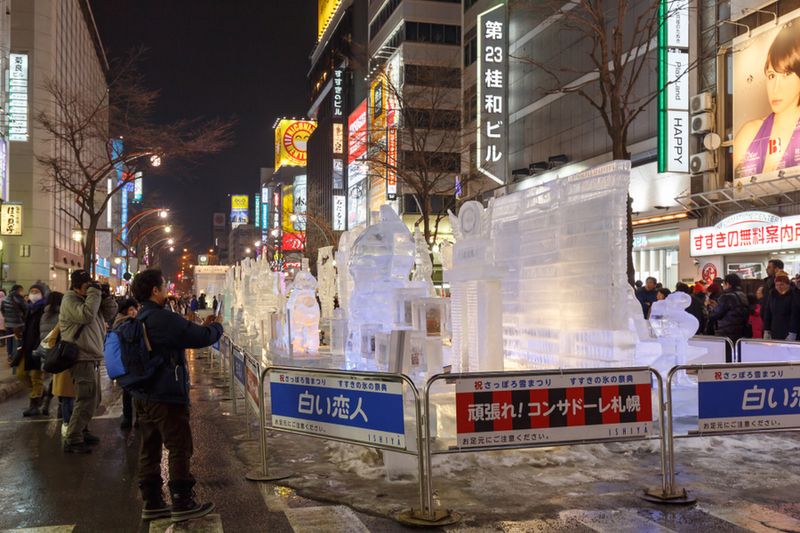 Tsudome
Located outside the city centre, Tsudome is by far the most family-friendly. This site contains numerous winter activities for the young – and young-at-heart – including snow slides, tobogganing, snow rafting and organised snowball fights. Tsudome is open from 9am–5pm during the festival, with a bus to shuttle visitors between venues.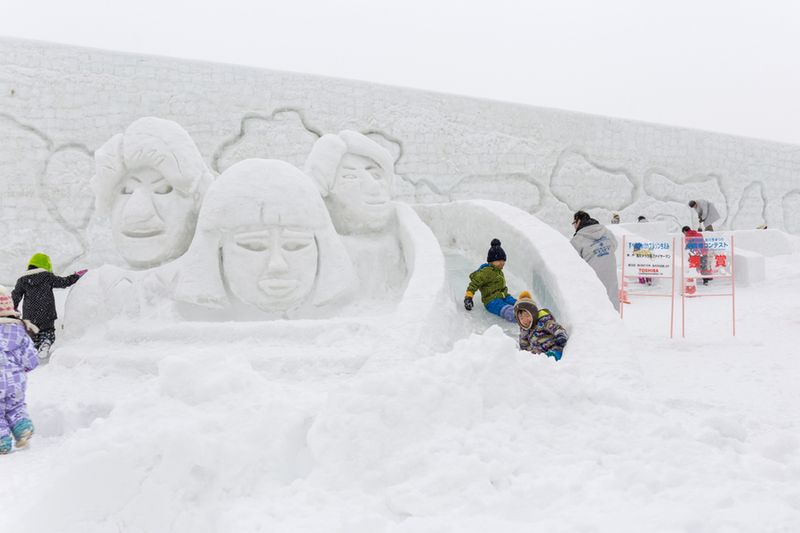 Festive food and drink
The Sapporo Snow Festival is a fantastic time to sample some of Hokkaido's best food. Winter warmers like soup curry and crab nabe hot pot (fresh crab cooked with winter veg in a dashi broth) are seasonal highlights, but all the usual Japanese favourites are available in restaurants across the city, too.


Sapporo is famous for its beer and miso-based ramen, so be sure to sample both while you're in town along with tasty street food – from yakitori to takoyaki. Keep warm with a tipple of whiskey or hot sake from one of the many bars.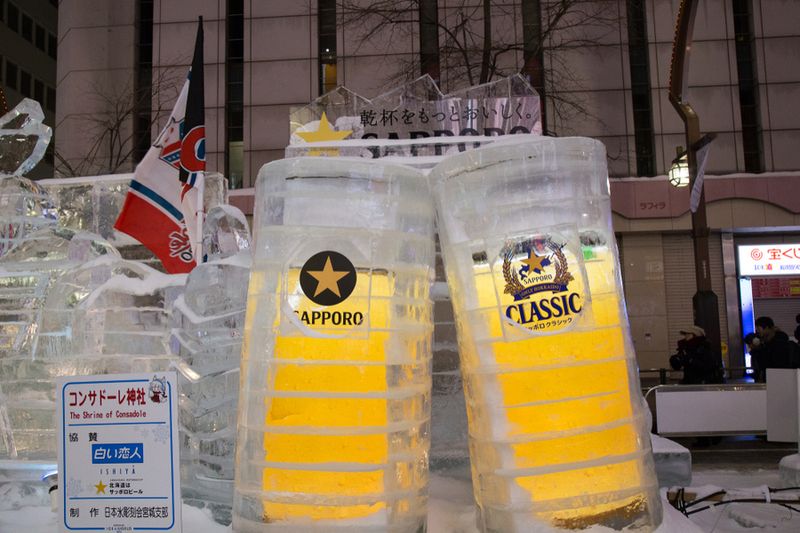 Weather warning
The most important consideration when planning a trip to coincide with the Sapporo Snow Festival is the weather. It might seem obvious, but temperatures during the matsuri can be bitterly cold, regularly hovering south of 0 degrees celsius and sometimes as low as -10. The event organisers recommend plenty of winter woollies, such as warm hats, ear muffs, gloves, thermals and a thick coat. They also suggest bringing shoes with non-slip soles if you plan to wander the snowy streets, or you can head to a convenience store to pick up some cleat attachments.