It's not all cuckoo clocks and sound financial advice: from fine wine and Alpine views to parading cattle and the discovery of the illusive 'God Particle', here are 10 things you (probably) didn't know about one of Europe's most picture-perfect nations
1. It has four official languages
Spend even the shortest amount of time in Switzerland and you'll quickly realise that its inhabitants are amazingly multi-lingual. And while German is the most spoken language (just over 60% of Swiss speak it), don't be surprised if your high school German lets you down. Swiss-German is full of quirks and idiosyncrasies, but don't fret – English is becoming widely spoken, especially in cities and urban areas. The area around Lake Geneva is all French-speaking, while Italian – not surprisingly – dominates the regions along the southern border with Italy. Which leaves Romansh, a uniquely Swiss Romance language that was left behind by the Roman Empire, and is today spoken by less than 1% of the population.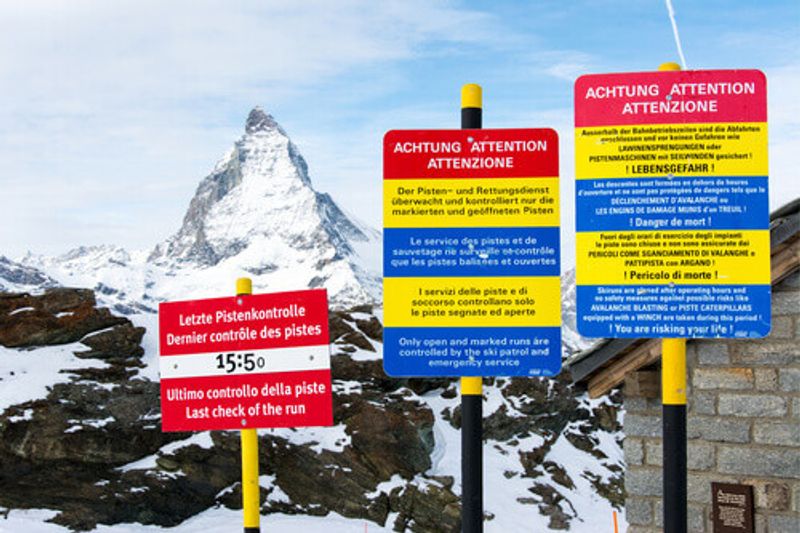 2. They're really mad for melted cheese
We think of it as a rich, decadent reward after a long day on the slopes but where does the Swiss national dish come from? Its roots are tricky to nail down, but modern day fondue – which comes from the French word fondre, meaning to melt – was born out of practicality in the 18th century. Alpine winters are long, and peasants with little access to fresh food developed a clever way of utilizing what little ingredients they had to hand. They began melting hard, aged cheese with wine, herbs and spices, into which they would plunge stale, leftover bread. This soon evolved into the popular, communal meal we know today. Try the moitié-moitié (half and half), made with Gruyère and Vacherin Fribourgeois cheese and flavoured with a cherry-flavoured liquor called Kirsch. At the end of the meal ask for la religieuse (the nun); the burnt cheese scraped from the bottom of the pot (otherwise known as the best bit).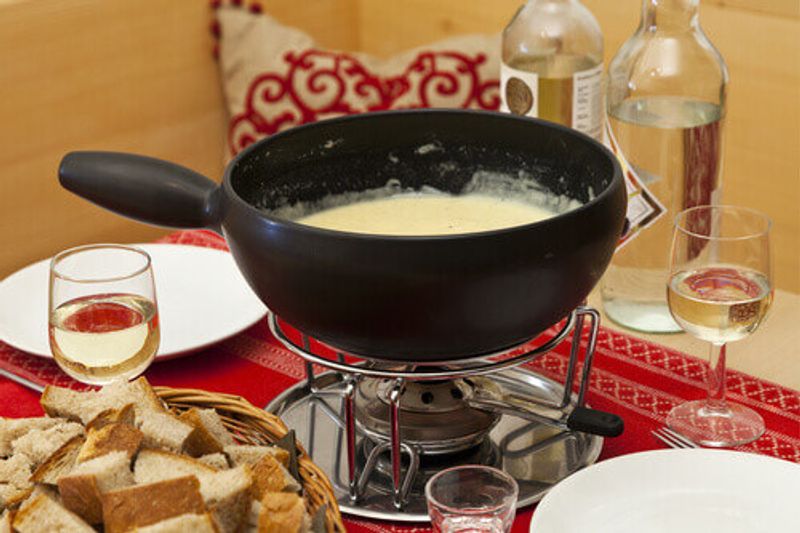 3. They like to parade their cattle
If you're anywhere near the Swiss Alps between mid-September and mid-October, you'll have the chance to witness a charming end-of-summer celebration – bringing cattle down from the mountains. While local traditions vary slightly from Alpine village to village, the same colourful parade of flower-crowned dairy cows marching their way down the mountains and through the streets is a sight to see, and hear. The sound of the cowbells is incredibly atmospheric, while the traditional dress, music, food and wine will keep you entertained long after the cows have been tucked up for winter.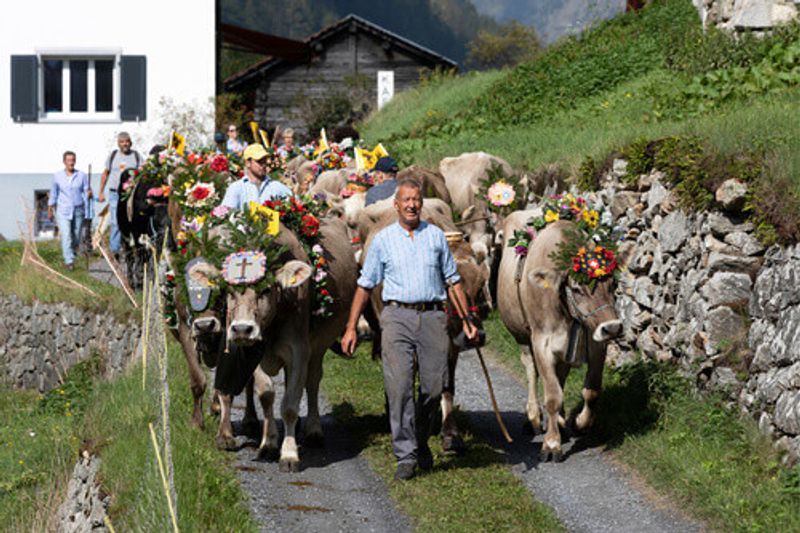 4. They never take sides
While Switzerland's history of neutrality dates back to 1515, it wasn't until Napoleon's defeat at the battle of Waterloo in 1815 that Vienna officially recognized the benefits a neutral state in the centre of Europe would bring to the continent. The country hasn't engaged in a single military conflict since, and Switzerland has no standing army. Instead, you'll see groups of young men in uniform fulfilling their national service, ready to defend their country if called upon (unlikely, we know).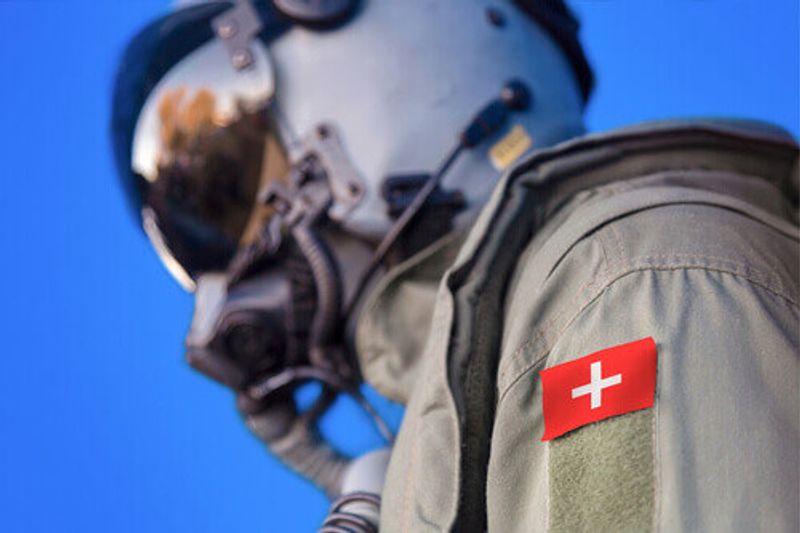 5. It's the birthplace of the Red Cross
The Red Cross was born after a young Swiss gentleman – Henri Dunant - witnessed a bloody battle in Italy in 1859. Returning home to Geneva, Dunant wrote: "Would there not be some means, during a period of peace and calm, of forming relief societies whose object would be to have the wounded cared for in time of war by enthusiastic, devoted volunteers, fully qualified for the task?"
Along with five others, Dunant created what is known today as the IFRC (International Federation of Red Cross and Red Crescent Societies), which proudly uses the inverse of the Swiss flag as its symbol. Pay a visit to the Red Cross museum in Geneva for a poignant look at the humanitarian work they have carried out – and continue to carry out – in crises zones around the world.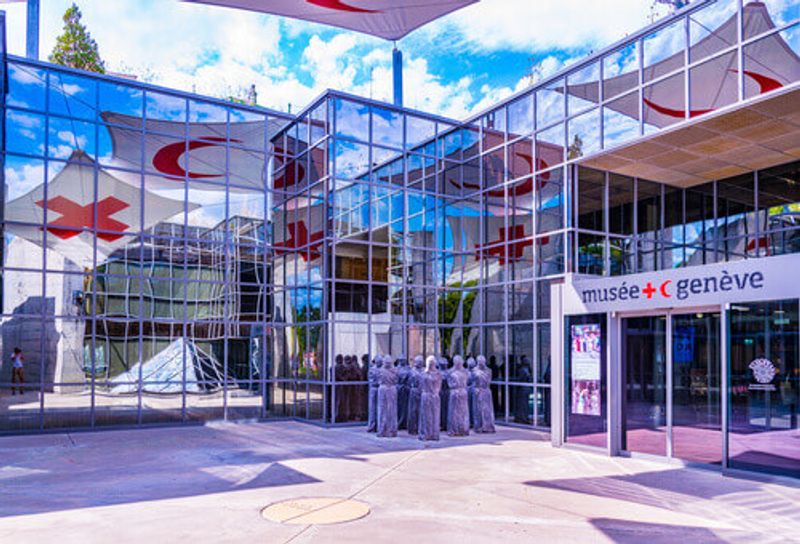 6. Its mountain ranges are perfect – and accessible to all
It should come as no surprise that a country with perhaps the most reliable transport system in the world also makes it relatively easy for visitors to access some of the most glorious mountains views in the world. From the Jungfraujoch, Europe's highest railway in Interlaken, to the world's highest cable car station in Zermatt, all you need for breathtaking views is the time. Swiss Tourism says: "Knowing when to go is key. The best time to ascend any mountain is early in the day preferably by mid-morning, before clouds form obstructing views." And in Switzerland, you're spoilt for choice. Over 200 mountains are over 3,000 m high, with 24 over 4,000 m.
7. They're prepared for a nuclear war
According to a laws made during the Cold War mania of the 1960s, every Swiss inhabitant must have access to a nuclear fallout shelter. Recent statistics show there are enough bunkers in apartment buildings, hospitals, institutions and public shelters to provide cover for everyone, plus a little extra. Should it pique your interest, tours of Switzerland's largest shelter, the Sonnenberg bunker in Lucerne, take place once a month. This massive project built during the Cold War in 1976 was said to cost a whopping 40 million francs. No expense spared in Switzerland – even when it comes to saving its peaceful population from nuclear destruction.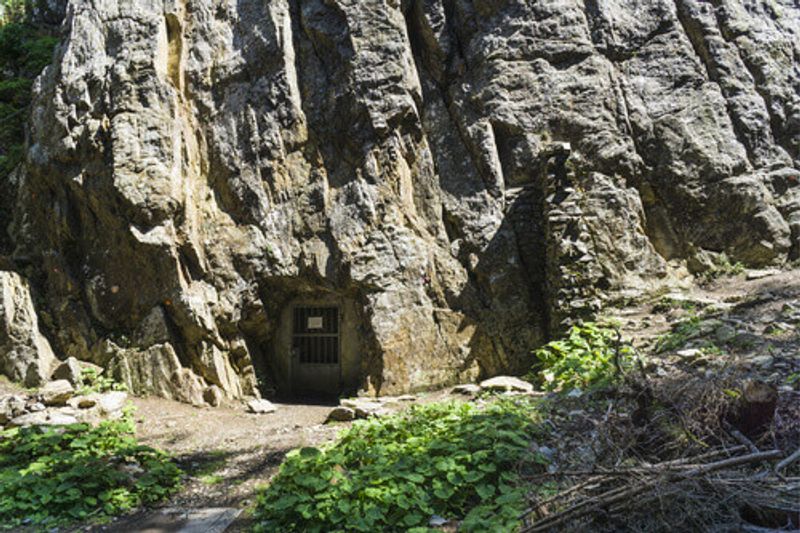 8. It's where the 'God Particle' was discovered
Or, at least, its existence was confirmed. In the 1960s, a group of scientists, including Brit Peter Higgs, developed the theory of the so-called Higgs boson, a mystical particle that was thought to be responsible for giving other particles their mass. In other words – the building blocks of our universe. In 2012, the existence of the Higgs boson, or the 'God Particle', was confirmed at CERN (the European Organization for Nuclear Research) and the world's largest science experiment has been unlocking some of the biggest secrets of our universe ever since. CERN offers free tours of the impressive facilities and its museum. Oh, and its Large Hadron Collider, which sends proton beams hurtling towards one another in a loop 100 m below the ground, is colder than space. How cool is that?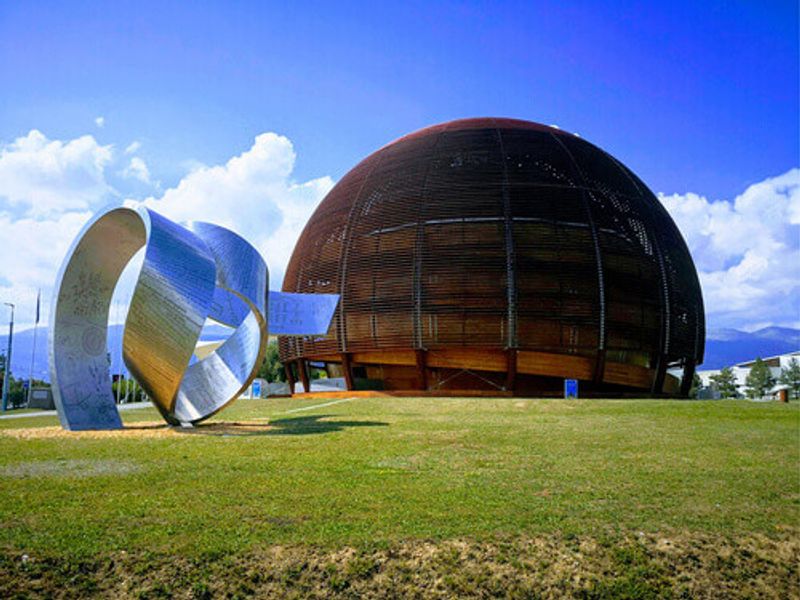 9. Its wine is its best-kept secret
Only about 1% of Swiss wine is exported, so the best and only time to sip a glass is on native soil. Switzerland grows 240 grape varieties, the most popular being pinot noir, chasselas, gamay and merlot. Chasselas - or Fendant as it's known in the German-speaking part of the country – is an indigenous white grape which traces its roots back to 12th century Monks and their terraced vineyards in Lavaux, a UNESCO World Heritage Site. You'll find Swiss wine throughout the country divided into six distinctive regions; Valais in the Alps, Vaud on Lake Geneva, Swiss-German, Geneva, Ticino on the Italian border, and the Three Lakes of the Jura mountain range. To really live the Swiss experience, pair a crisp glass of buttery chasselas with cheeses from the region, or – even better – a fondue.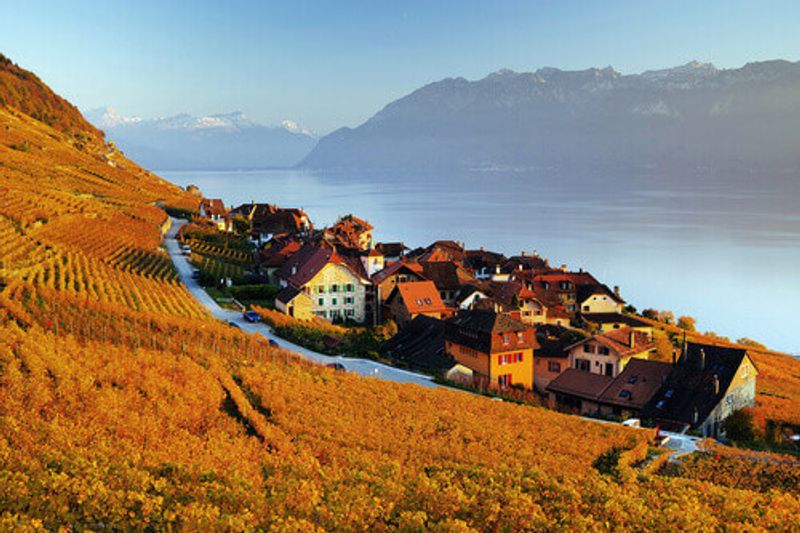 10. It's where John Calvin gave us watchmaking
Back in 1541, the Protestant Reformation was booming in Switzerland, lead by John Calvin in Geneva. He banned the wearing of showy jewellery, which not surprisingly sent the city's numerous jewellers into a panic. In a stroke of genius, they began crafting beautiful watches as a loophole to the ban, as wearing a functional, time-telling object was acceptable. Today, Swiss watches are known the world over for their exquisite attention to detail, function and style.