Sidrah shares her experiences on her solo trip our 10 Day 5-Star Memoirs Of Vietnam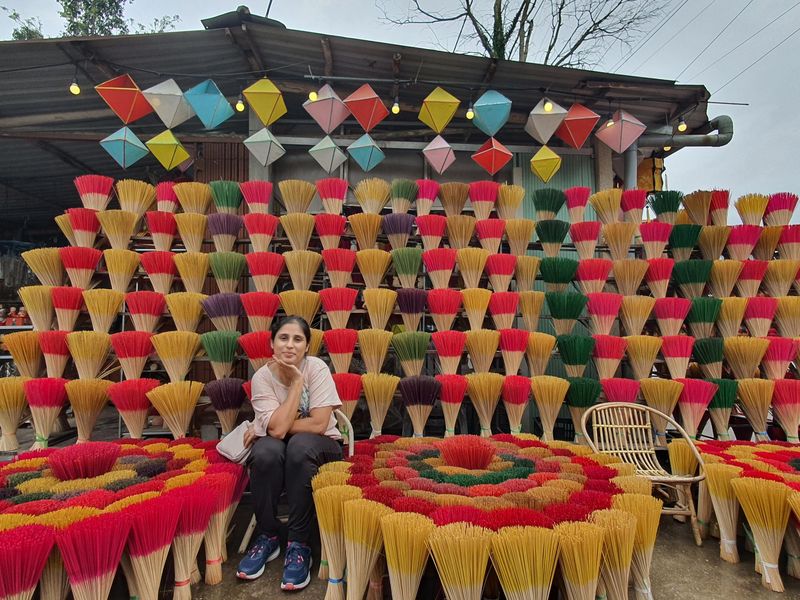 What prompted you to book your tour?
My friend chose Hoi An for her wedding, and I took this opportunity to travel to Vietnam. I was searching online for tours and the 10 Day 5-Star Memoirs of Vietnam tour popped up and the itinerary was too good to pass. The tour included everything I wanted to experience in Vietnam and more!
Did your expectations meet reality?
Yes, it exceeded my expectations. I had an amazing time; the way the tour is designed is perfect. I woke up early enough to enjoy the continental breakfast which was included at each hotel, and enjoyed the day tours with ease. I have been on tours where things rushed, but I really got to take everything in, the tour guides were always patient and really took care of me. They had an amazing knowledge of Vietnam's history and the best way to enjoy the activities.
Any surprises?
The only surprise was when I found out there were only three people who were on this tour. The couple who were joining were nice, so it made the trip really fun.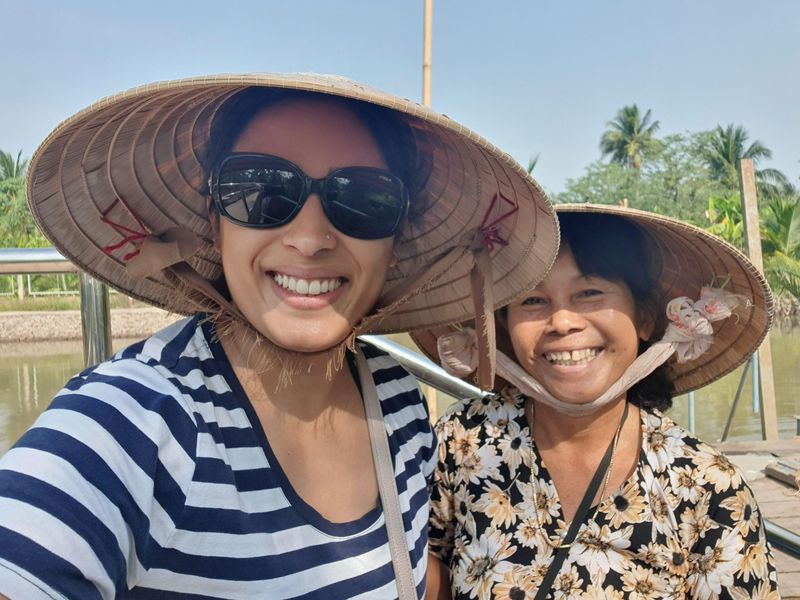 What were the highlights of this tour for you?
Everything was pretty much a highlight. The tour guides took us out to eat at authentic local places (I have a dietary requirement and they were very careful to ensure my meals were all catered for correctly). My absolute favourite part of the tour was Halong Bay and the Mekong Delta River. Halong Bay is just so beautiful and the photos I took didn't do justice to this natural UNESCO-listed beauty. We went around on kayak, had a cooking class, a cave walking tour and beach walking and Tai Chi at sunrise. The rooms on the boat were spacious and had massive beds, too. The Mekong Delta River was also great, there were so many inclusions: chocolate and coconut making factory, tuktuk ride, tour of honeybee farm, we also stopped to eat flavoursome fruit and a huge lunch was also included. It was an amazing day, and my tour guide was so lovely, she made me feel really welcomed. My advice is don't have breakfast that day as you will be eating a lot!
What do you say to those pondering whether or not to book?
Just book it! Accommodation is great, tour guides are amazing, and it's a beautiful country full of vibrant history. People are so nice and you will have an amazing time.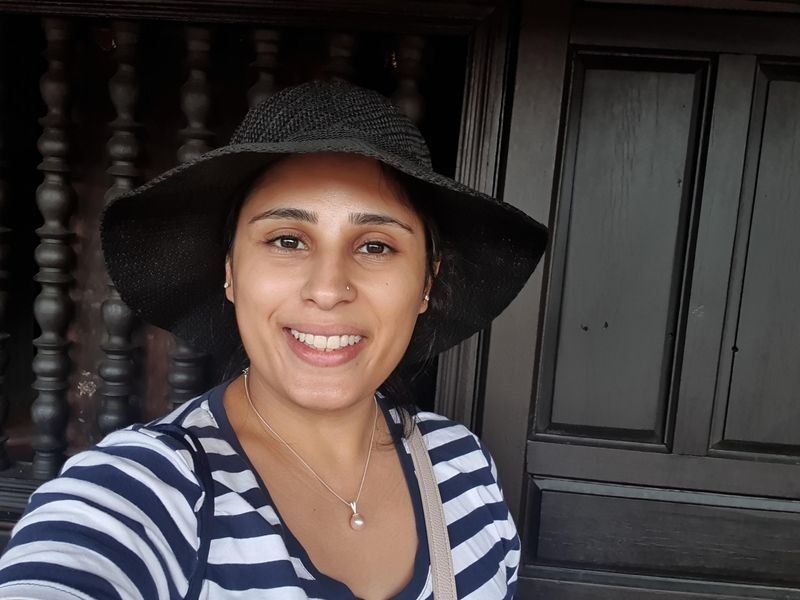 Any travel tips?
Pack a light jacket and maybe a small umbrella. It was a bit cool in Hue and it rained a few times but just a sprinkle when I travelled in February/March. Good to have some cash to tip the locals as they are super friendly. Also, bring insect repellent and sunscreen. Lastly, do not hesitate to call the amazing team at Inspiring Vacations. I had so many questions and some concerns as I was travelling solo, but everyone who answered my call or email was super helpful and always did their best to answer my queries.
Love the sound of Sidrah's experience? Click here for more information on our tours to Vietnam.