Humpback whales, jaw-dropping mountain peaks and a blend of native Alaskan, Russian and American heritage are only just the start of what's on offer in Sitka, Alaska
When you think of untamed natural beauty you think of a place like Sitka. Located on the coast of the Gulf of Alaska, the seaside town has an inherent connection to the water and as such is regarded as one of the world's most beautiful coastal environments with marine life aplenty. From sea otters, humpback whales, sea lions and porpoise to harbour seals, brown bears, deer, bald eagles and more, you can expect to see a ton of wildlife on a visit to this special place in southeast Alaska.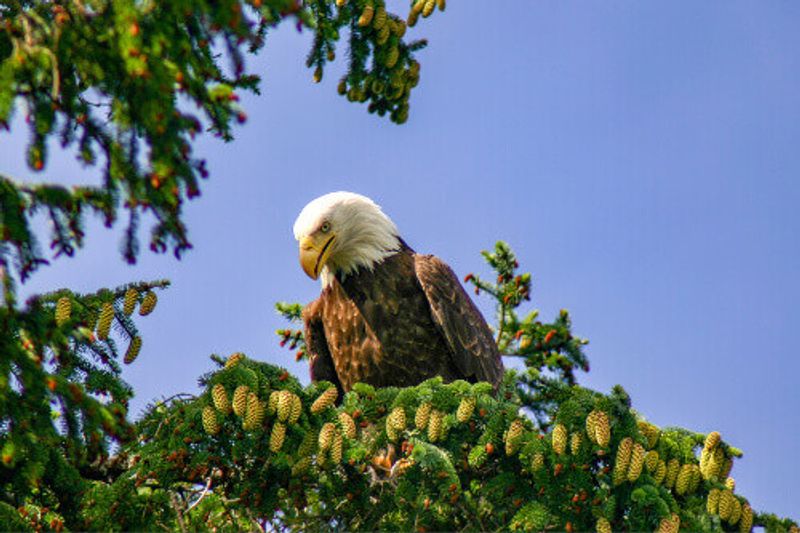 The marine life in Sitka is in fact what first attracted Russian and European explorers to the region. The sea otter's fur was luxe-looking and highly valued and so in the early 1800s, the Russians flocked in droves to the region to cash in on this. Soon enough Sitka became known as the 'Paris of the Pacific' with a fur trading empire that stretched all the way to California.
The town remained a Russian settlement until the Alaska Purchase of 1867. The Russian presence in Sitka is still very much felt throughout the area, especially at sites such as St. Michael's Russian Orthodox Cathedral, a perfect example of period architecture.
Sitka is a wonderful town to explore on foot, perhaps one of the best towns to do so along the Inside Passage. Once you've visited the cathedral head over to the Sheldon Jackson Museum; it's the oldest standing structure in Alaska and home to a collection of native artefacts from all of Alaska's Indigenous groups.
If you love history, other key sites to check out include Castle Hill, a National Historic Landmark and state park in Sitka. It was here, in 1867 on top of Castle Hill, that Alaska was officially transferred from Russia to the United States.
The small but mighty Sitka National Historical Park is the place to go to explore the beautiful coastal rainforest dotted with around 20 age-old totem poles, found along the Totem Trail (aptly called Lover's Lane). In the 45-hectare park you can find hiking trails, ranger-led interpretive walks, carving demonstrations, and ethnographic displays of Tlingit art on showcase at the visitor centre.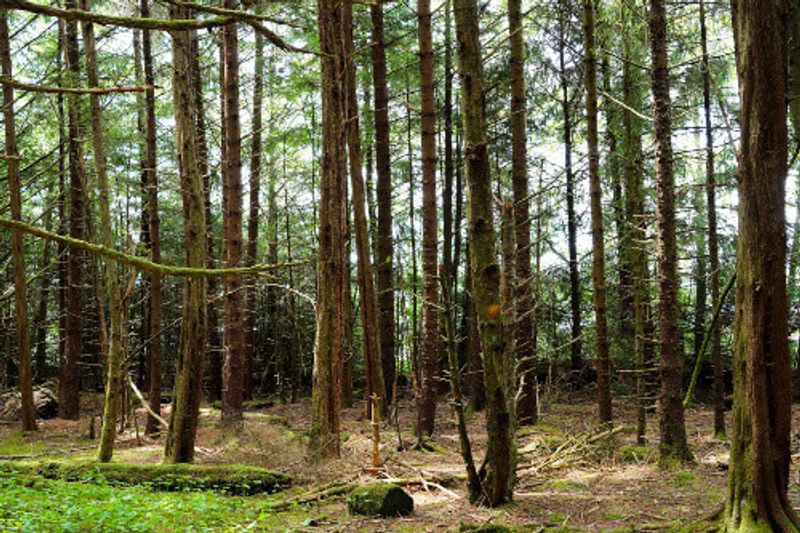 Hopping aboard a cruise is perhaps one of the best ways to experience the very best of southeast Alaska, and Sitka offers loads of ways to get your seafaring fix. Go sightseeing on a comfortable catamaran, take a multi-day private charter on an intimate vessel, go wildlife watching on a cruise, salmon and halibut fishing on a sportfishing boat, or explore Sitka's barrier islands and kelp forests via sea kayak. The choice is yours.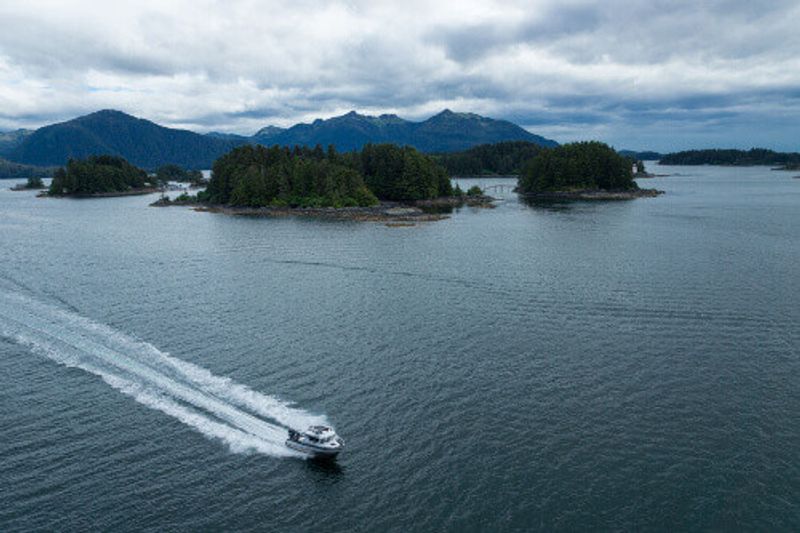 If you'd rather stick to the shore for your wildlife viewing, head to Whale Park to wander along its pretty boardwalk and spot breaching humpback whales. Autumn is one of the best time of year to sight these majestic creatures and in November the annual Sitka WhaleFest, hosted by the Sitka Sound Science Center, takes place and is a must-see if you're in town.