Food, sights and ancient attractions await in this magnificent South American nation
Peru is fast becoming one of South America's hottest destinations. Adventurers and culture vultures are well catered for, thanks to the country's astonishing array of attractions and rich Quechua history, while foodies will relish its revered culinary scene. If you're partial to natural sights, Peru is bursting with postcard-worthy landscapes and more hiking trails than you could squeeze into one trip.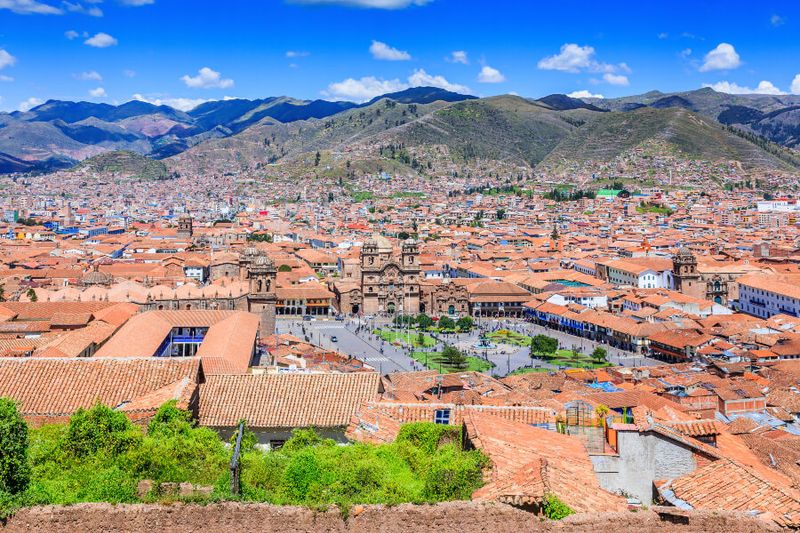 Whether you're planning your first trip or gathering inspiration, here, a first timer's guide to Peru.
Follow in the footsteps of ancient Peruvians
Peru's history is long and storied, with its earliest inhabitants dating back more than 13,000 years. Civilisations from the lesser-known Chavín to the sprawling Incan empire were highly advanced, recognised for developing sophisticated textile, pottery and architectural techniques. Even Quechua – a family of 46 languages native to the Andes and South American highlands – evolved long before the Incas thrived and is still an official language today.


Get familiar with Peru's ancient roots before you travel and prioritise the bucket-list sights – because there are simply too many highlights for one journey. If you're fascinated by lost citadels, head to the ruins of Pisac or the mighty Machu Picchu, but if you love a mystery, you can't miss the Nazca Lines: a collection of giant glyphs carved into the ground by the ancient Nazca people. Located in the arid Rio Grande de Nasca river basin – one of the driest places on earth – the various motifs are unrivalled in size, complexity and significance by any other similar work around the world. For the best view, take a scenic flight above the basin.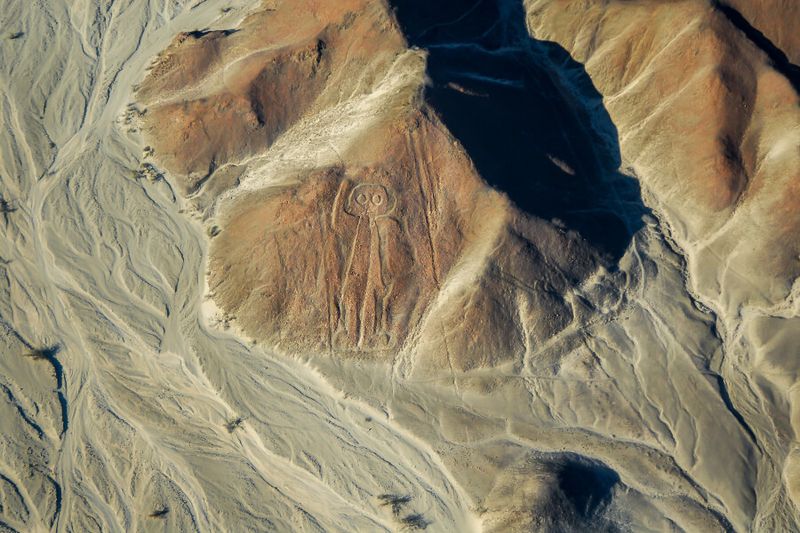 Indulge your inner foodie
Food is a huge part of life in South and Central America, and Peru is no exception. Despite lacking the international profile of cuisines like Mexican, Peruvian comida (food) is rich and full of surprises, with many dishes influenced by local produce and the country's multicultural heritage. While western options are abundant in cities like Cusco and Lima, stray from your culinary comfort zone and you're guaranteed to discover many local delights.


Dip your toe in with lomo saltado, Chinese-influenced stir-fry beef packed with Peruvian flavours and aji chillies, before moving on to the national dish ceviche – raw fish cured in citrus. If you're feeling daring, order the cuy (guinea pig) – a local delicacy served baked or fried. For vegetarians and vegans, there's potato – 4,000 varieties to be exact, served every way imaginable.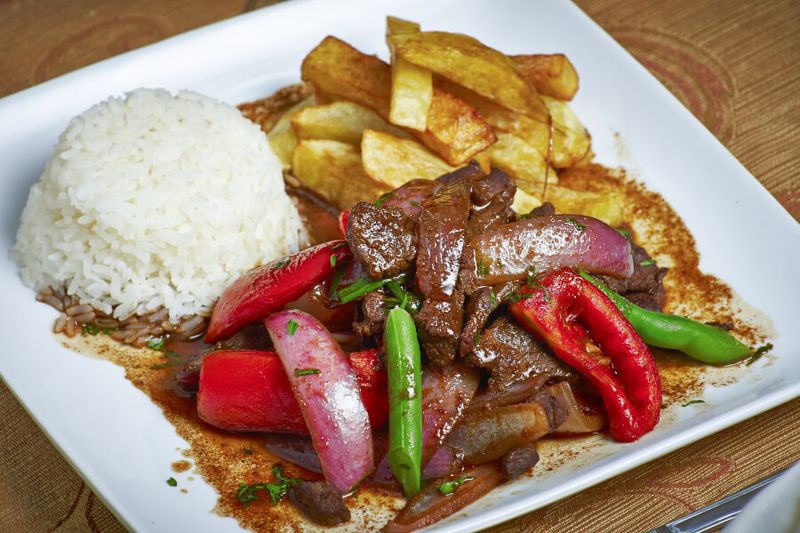 Get to know the four-legged locals
Llamas and alpacas are as synonymous with Peru as Machu Picchu. These furry camelids have roamed the Peruvian landscape since the pre-Columbian period, prized for their meat and fur, and used to transport goods across the rugged Andes. They also have two non-domesticated Peruvian cousins – the guanaco and the vicuña – with the former found primarily in Patagonia, and the latter living between 3,200–4,800m altitude and having some of the most coveted wool in the world.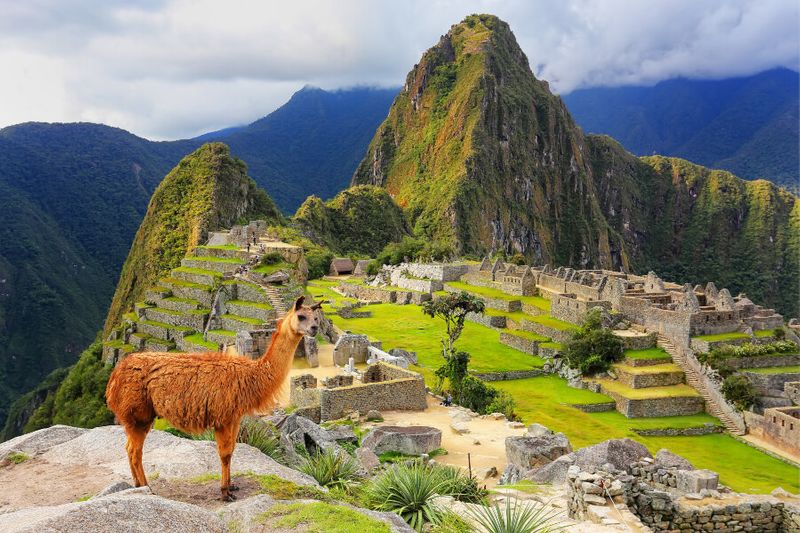 Nowadays, llamas and alpacas are known to roam the high Andes and frequent ancient sites like the Inca Trail. Visit any souvenir shop in Cusco or the wider Sacred Valley and you'll find shelves stocked with all sorts of alpaca wool goods – the perfect souvenir to combat chilly, Andean temperatures and support local artisanry.
Strap on your hiking boots
As any nature lover will attest, there's no better way to familiarise yourself with a landscape than to traverse it on foot and Peru is bursting with spectacular sights for those who care to explore. From emerald lakes to snow-capped cordilleras (mountain ranges), the country is blessed with natural delights and thanks to ancient Incan innovation, many of the most remote sites are accessible on foot.


The diverse geography of Peru means that no trek is the same. If you're looking for an alternative to the busy Inca Trail, embark on the spectacular Salkantay Trail, while those seeking picture-perfect mountain scenery and glacial waters should stock up on altitude tablets and tackle the 4,600m Laguna 69 trek in central Peru.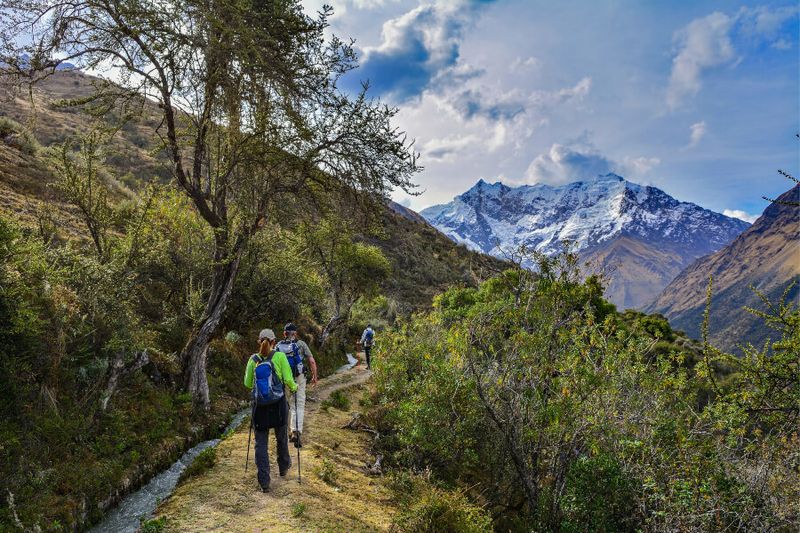 So, whether you're an experienced mountaineer or a hiking newbie, there's a Peruvian trail to suit every traveller.
Be altitude aware
Most people consider the climate and conditions prior to visiting Peru, but many overlook the biggest factor of all – altitude. Although the capital Lima sits just above sea level, the country's average altitude is 1,555m and the city of Cusco is at a staggering 3,399m. This altitude comes with several caveats. Aside from general shortness of breath due to lower oxygen levels, it's common to develop acute mountain sickness (AMS) with symptoms such as headaches, fatigue or weakness, dizziness and gastrointestinal upset ranging from mild to severe. In extreme cases, people can develop high altitude cerebral edema (HACE) – a potentially life-threatening condition if untreated.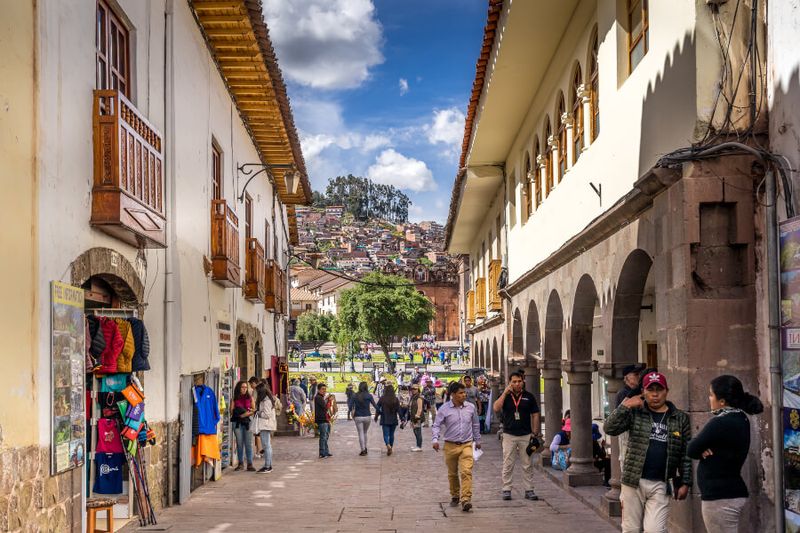 While altitude isn't to be taken lightly, there are many things you can do to mitigate your risk of illness. Gradual ascent and hydration are pivotal, while prescription medication from your GP can prevent the onset of symptoms altogether. It's recommended that you visit a travel doctor well in advance of your departure.
Sample all things coca
In Peru, coca leaves are never far away. Nature's remedy for altitude sickness has been chewed and brewed for millennia by Andean communities, but nowadays, you'll only find it in a handful of countries around the world. The leaf has been classed as a Schedule I narcotic with the United Nations since the 1960s but in South America, where its use has cultural and historical implications, it's legal.


The moment you land in Andean Peru, you'll find all manner of teas, lollies and assorted coca treats. While it may seem strange to nibble on a leaf or sip a brew made from illicit substances, coca is a proven method of combatting altitude and a truly Peruvian experience.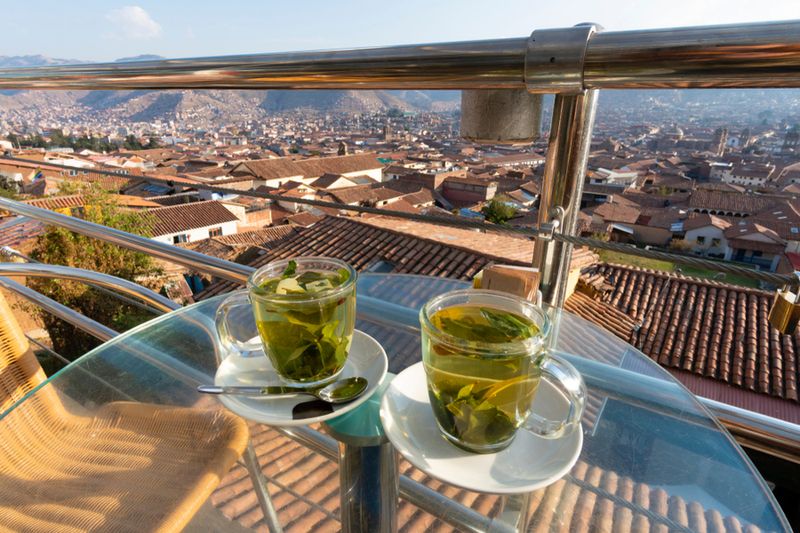 Handy tips
Plugs: Predominantly type A (two straight prongs) or C (two thin, round prongs).
Public toilets: Rare outside of hotels, attractions and transport hubs.
Money: Currency is the Nuevo Sol – ATMs are widely available in cities and card is accepted in many shops and restaurants. Cash is still king in markets and street stalls.
Tipping: Generally expected in the service industry (restaurants, porters, etc.) – 10% is standard.